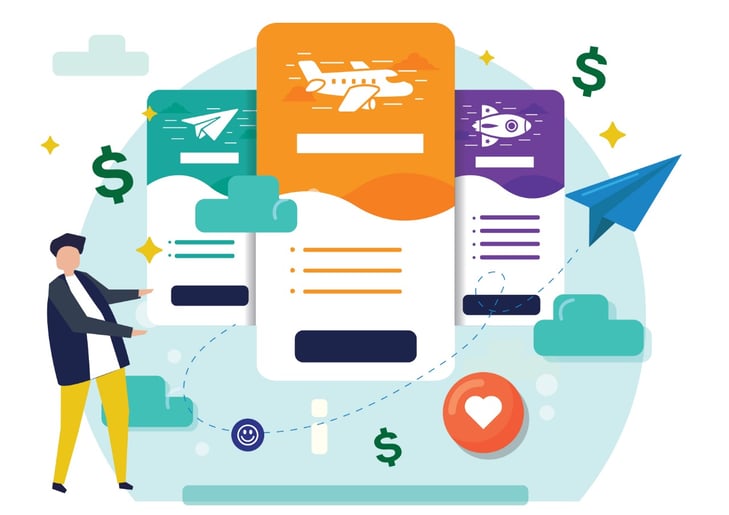 According to McKinsey & Company, the subscription e-commerce market has grown by more than 100 percent over the past five years. This tremendous growth highlights the demand and the rising popularity of the subscription model.
What's better than knowing the number of customers you will have in the next month?
After reading the book "The Automatic Customer" by John Warrillow, I truly understood why subscribers are deemed to be better customers. Here are 7 strong reasons why a business may consider implementing a subscription model.
1. Drive up the value of company assets
Subscribers are considered as "better customers" as they drive the value of a company's assets. The expected earnings of a company is directly proportional to its overall worth. When a business has a larger pool of subscribers, the more the company is expected to make and this increases the company value. Subscribers may indicate a strong future earnings potential for businesses and lead to a better outlook for the company.
2. Increase the lifetime value of customers
The lifetime value of a customer indicates how much they will likely spend on the business in their lifetime. This is important in making business decisions regarding customer acquisition and retention. If a customer's lifetime value is estimated to be $300, a business will typically not spend more than that to retain the customer. Through subscriptions, the lifetime value of customers will increase due to an extension of the customer-business relationship.
Since customers stay longer with the business, they will continue to purchase products or services from the entity until cancellation of their subscription. This results in recurring revenue and purchases.
3. Predictability & Growth
The subscription model reduces uncertainty and paints a clearer picture of a business' earnings the following month. Hence, financial projections would be more accurate and the overall prediction of the growth of the company would be more reliable. Furthermore, the volume of inventory will be easier to determine, leading to lesser risk of stock surplus or deficit. Controlling the amount of safety stock efficiently also means better management of costs and may decrease unnecessary business expenses significantly.
Customer behaviour and patterns can be tracked to a higher standard when these customers convert to subscribers. Understanding consumer habits can lead to enhanced targeting and personalisation of campaigns. A connection can then be formed on an emotional level between the business and its customers.
4. Product Diversity
A range of products or services can be offered to customers as part of the subscription package. New items may be added and this is the perfect opportunity to diversify your offerings and test if the product or service is well-received by the market. Instead of the same few products or services, a business may stand out from its competitors by introducing more products that fulfill customer needs.
5. Payment Automation
Assuming that customers pay for the subscription using credit or an auto debit system, the business is able to receive payments on the same day instead of waiting long periods of time according to payment terms, if any. This means increased cash flow and operating liquidity for the business. Having more cash at hand allows the business to pay for liabilities and significantly reduce the risk of technical insolvency. When opportunities arise, the business will also have the capability to take advantage of it.
6. Keep Customers Loyal
Keeping customers loyal has never been easy. Businesses must differentiate from their competitors, offer attractive incentives, or have a killer product in order to "lock customers in". The subscription model reduces the probability of customers switching to competitors as they have already pre-paid for the products or services. Therefore, subscribers will continue to patronize a brand until they ultimately decide to drop the subscription.
Once a business develops a subscription model, they don't just stop there. They figure out various ways to keep their subscribers satisfied so that they will continue to use their products and services.
7. Sell More, With More
The subscription model encourages customers to buy more. Depending on the terms of the subscription, customers will likely purchase more to make full use of the subscription. In addition, less popular products may be included as add-ons to their subscription plan and the business will be able to up-sell customers to purchase products beyond their subscription without being too aggressive.
Conclusion
This article is inspired by John Warrillow's book, "The Automatic Customer". The book is highly recommended for those who wish to implement a subscription model to their business. Considering the above reasons, businesses may choose to offer a subscription model. However, it is also up to the business to ensure that the subscribers enrolled in their program are satisfied. Only then will a subscription model prove to be successful.