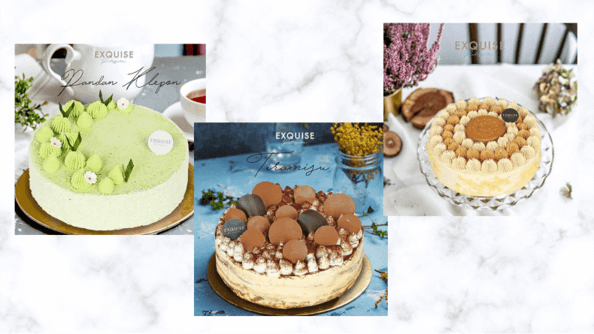 We would like to announce one very attractive addition to our redemption catalog: customers can now redeem their points into various Exquise Patisserie beautiful and delicious cakes. Exquise Patisserie uses premium ingredients and contributes many hours into their cakes to produce premium quality and finely crafted pastries that will suit any festivities, either to celebrate, to commemorate, or simply to bring a smile to loved ones.
Exquise Patisserie's fine cakes are available in our redemption catalog as a physical item that will be delivered straight to the customer's doorstep. Currently, Exquise Patisserie cakes are only available for delivery in the Jabodetabek area. Here are the customer's steps when they redeem their points into these quality cakes.
Now, customers can order these cakes for their own little pleasure or to be sent to the important persons in their life, be it their families, friends or clients. Cakes are little pleasures of life that bring happiness that are best enjoyed when shared. Contact your TADA representatives immediately if you want to know more about adding Exquise Patisserie as your redemption catalog items.