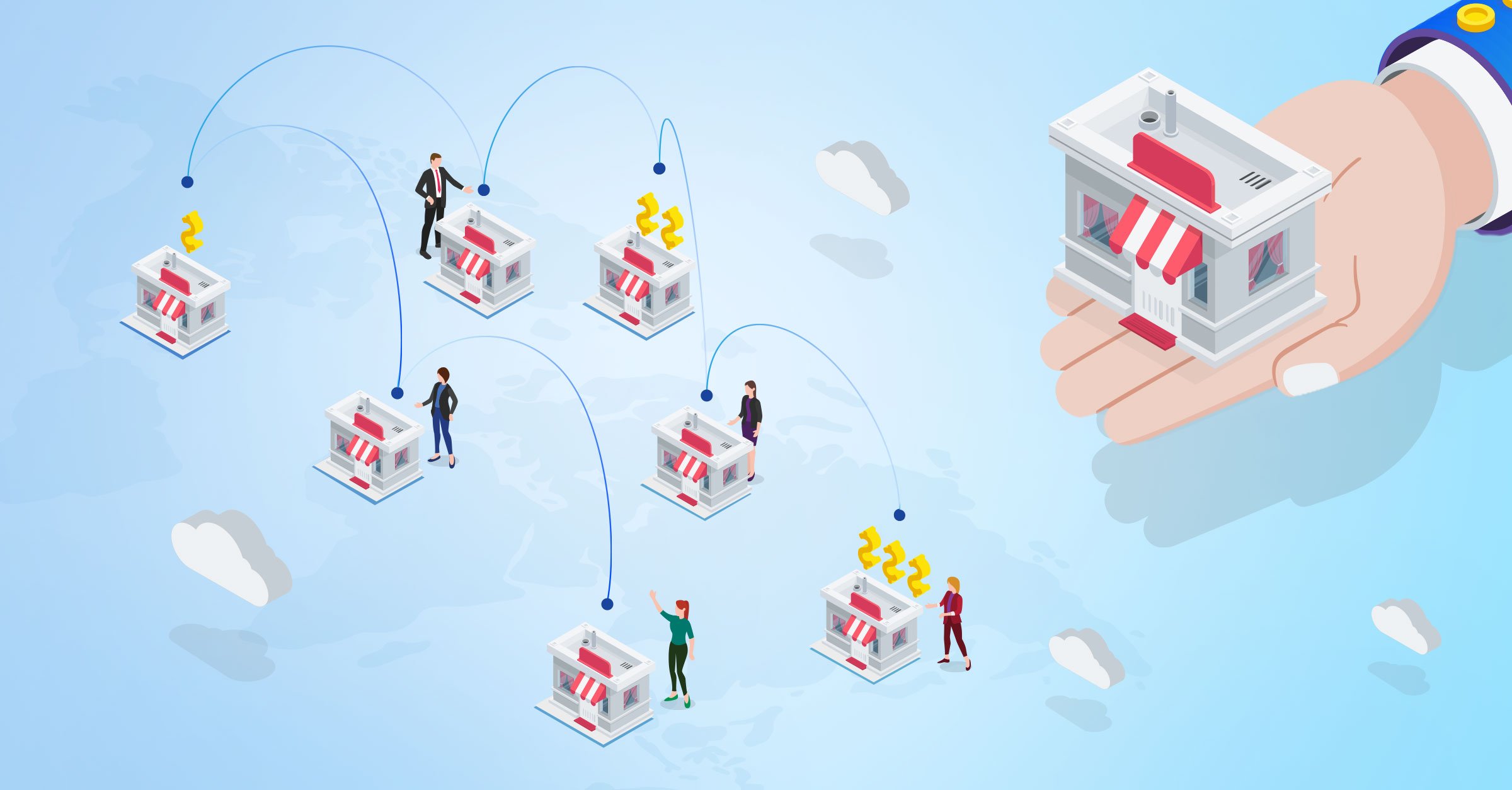 Global pandemic has been threatened the human race once again. SARS, Ebola, H1N1 and more have shown their selves in the past, but with each outbreak, we are learning new ways of fighting and solutions to improve our life as a whole. Technology cannot prevent the outbreak of pandemics, however it can help life and business to prevail during the crisis. Today, we would like to announce the new initiatives from TADA which we call Virtual Franchise.
Many businesses take a defensive strategy to face this crisis. They might stop all operations (hibernate), reduce production, or even cut team members. However, have you ever thought of an offensive strategy? By using Virtual Franchise system, you will be able to create a new sales channel and at the same time creating an opportunity for others during this time. So, how it will be looks like of our digital reselling strategy?
You will have a digital reseller community which consist of reseller members.
Reseller can sell your product to their friends or families. You will receive the order and once the order is completed, reseller will automatically receive incentive.
Reseller can refer their friends to be reseller also. Once their friends already succeed selling items, the one who refer will also get incentive.
Product to be sold and amount of incentive are all decided from your side.
The bigger the reseller community, the more revenue streams that you will relish.
So what are you waiting for? Contact us today and let's discuss more about digital reselling strategy feature.
You can also read more about Virtual Franchise - Create a New Sales Channel