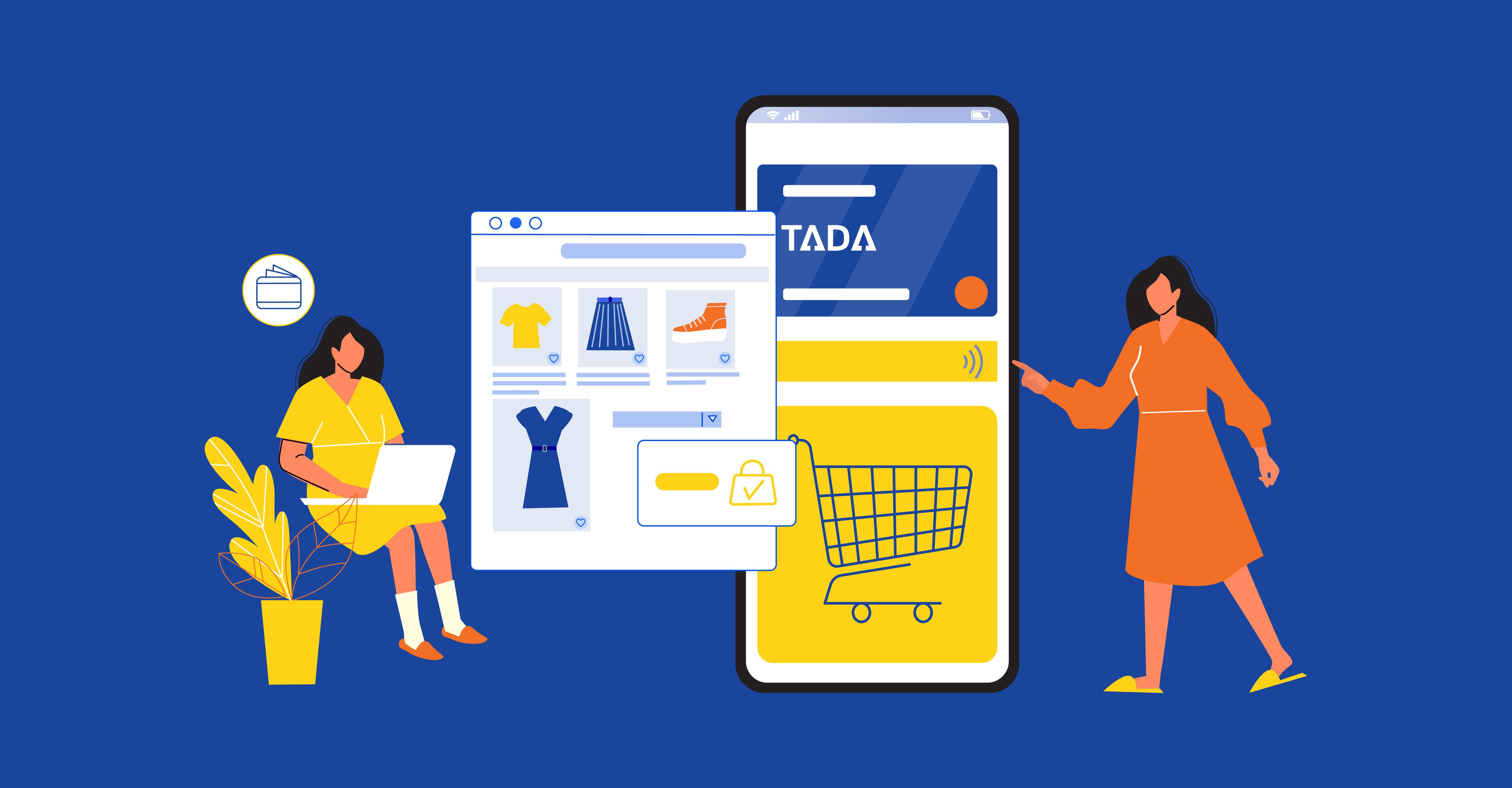 As the end of the month approaches, are you trying hard to save money and work on your budget? What if there's a way that you can keep shopping from your favorite brands despite a limited budget? With TADA, you can still enjoy many benefits without waiting for discounts or huge sales!
It's time to get to know the TADA Wallet app, a loyalty, and rewards solution that you can rely on at any time. By installing TADA Wallet, you can easily access many TADA vouchers from your favorite brands and enjoy the benefits!
What is a TADA Wallet?
TADA Wallet is a loyalty and rewards app. If you have a favorite brand, you might sign up on their loyalty program and have their loyalty card. With TADA Wallet, you no longer have to keep so many printed loyalty cards, because all your memberships are integrated with a single app.
TADA Wallet enables you to access your favorite brands from various categories like food and beverage, fashion, lifestyle, travel, and education. You can easily and securely sign up as a TADA member and join any membership you want on TADA Wallet.
TADA Wallet allows you to gain loyalty points for every transaction you make from your favorite brands. You can keep collecting these points and exchange them into many TADA vouchers and rewards after reaching a certain amount of points
What's even better is that you can gain these points only by scanning a QR code when you make a purchase in the store, or your receipt afterward. You no longer have to keep track of your loyalty stamps on a physical card. Your points are safely recorded in TADA's database.
Are you saving money and restricting yourself from making any purchases? No worries! TADA Wallet helps you to gain points and rewards beyond just making a purchase.
There are many activities which you can participate in to help you gain points, such as filling in customer surveys, referring a friend, or sharing your review on Google Review or social media about how much you love and enjoy your experience with your favorite brand. The more active you are, the more rewards you'll be able to get!
More benefits with TADA Vouchers
After joining TADA, you can unlock even more rewards. There are many TADA vouchers you can get at every step of your journey as a member.
Sign-up rewards

Get special offers and discounts when you first sign-up as a member of your favorite brand. Just by signing up, you are entitled to exclusive rewards you can use for your current or next purchase!

Birthday rewards

Celebrate every milestone of your life with special birthday vouchers you get from your favorite brands on TADA Wallet!

Referral rewards

Have a positive experience with your favorite brands on TADA Wallet? Refer a friend or family member so they too will enjoy the benefits. You can easily send reward vouchers to your friends to sign up on TADA. When your friend signs up, both of you can get special offers from the brand. The more friends you invite, the more vouchers you can enjoy—what a good deal!
Aside from the vouchers above, you can also enjoy special discounts when you return to your favorite brand. The vouchers have different values depending on the current offer at the brand. You no longer have to save too much at the end of the month because you can use these vouchers in your TADA Wallet!
Gaining extra income from TADA Wallet
Aside from discounts, TADA can also help you gain extra income! Let's learn how.
In TADA Wallet, you'll find many brands that offer the opportunity to be partners or resellers. By joining as a reseller, you can earn some profit-sharing whenever you successfully sell their products.
You might be wondering how you can be a reseller, should you have a product inventory and organize the delivery to your buyers? Sit back and relax because you don't have to; all you need to do is share a unique link from your TADA Wallet that takes potential buyers to your product catalog. The brand will take care of the inventory and delivery. Your task is as simple as sharing the product on your social media or chat apps.
TADA is a loyalty and rewards solution that has been integrated by hundreds of local and global brands. Install TADA Wallet today and enjoy the benefits from various TADA vouchers that you can use anytime from your favorite brands! Download TADA Wallet from AppStore or Play Store and be a part of the fun today.
Alternatively, if you have a business and are looking for solutions to increase loyalty and bring customers to come back sooner and more often, we are happy to help. TADA has provided many businesses across industries with the most suitable solutions to retain customers. Do not hesitate to contact us and start your journey with us today!