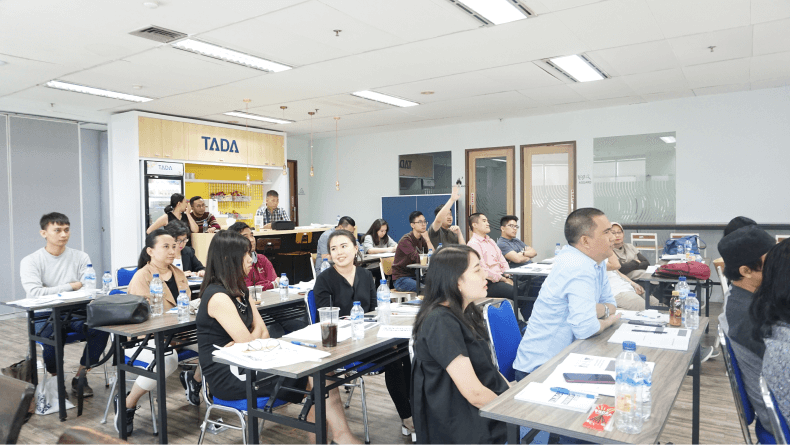 The most awaited, Certified Customer Retention Program is back once again! Back for the 4th time, the Customer Retention & Engagement training was held at TADA on the 21st of November 2019. Just like the previous workshops, it was a full house!

This interactive training was conducted by speakers Mr Ryan Pasaribu as the Head of TADA Academy and Mr Mardiansyah Putra, Head of Business Growth at TADA.
Mr Ryan explained the importance of retaining customers, customer engagement, the subscription era and it's benefits. Mr Mardi taught attendees how to calculate ROI, and further elaborated on the revenue differences for business in implementing subscription program.
Program Outline
Chapter 1: History of Customer Engagement Methodology
Chapter 2: The Essentials of Customer Retention & Engagement Program
Chapter 3: Rise of the Subscription Economy: How it changes the way of customer retention & engagement strategy
Chapter 4: Building the Right Customer Retention & Engagement Strategy for your Brand
[Guest Speaker Session]
Chapter 5: Program Measurement Methodology & Improvement Strategy
Chapter 6: Identifying ROI for your Customer Retention Program
Chapter 7: Identifying and Prevent Unnecessary Risk for your program
Guest Speaker - Bakso Atom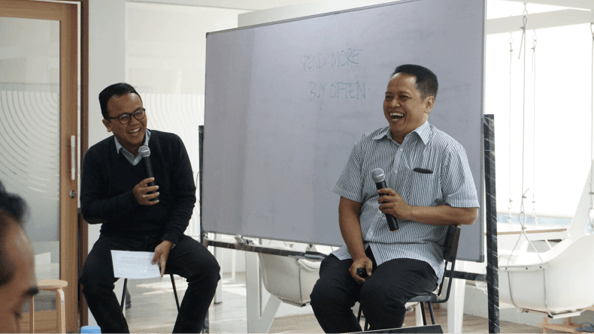 Mr Windu, from Bakso Atom, was invited as a guest speaker for the event. He shared on his experience as a client of TADA's subscription program. Mr Windu shared on the high customer retention numbers and the abundance of success Bakso Atom has experienced ever since they have been onboard TADA's subscription program. His customer retention rate did not only increase, but also gained even more transaction per customer than before. To further prove the great benefit of joining TADA's subscription program, Mr Windu prepared slides that showed his business statistics before and after becoming a client.
Conclusion
With the end of TADA's 4th Customer Engagement and Retention class, We would like to thank Mr Windu for coming over to share his experience with us and also all the participants for their enthusiasm as the class would not have been this successful without its energetic participants. TADA hopes that we were able to impart some valuable knowledge that will help each and every one of the attendees in their respective fields.
With this, its a wrap up for TADA's 4th Customer Engagement and Retention Class. Do lookout for the next class on here!