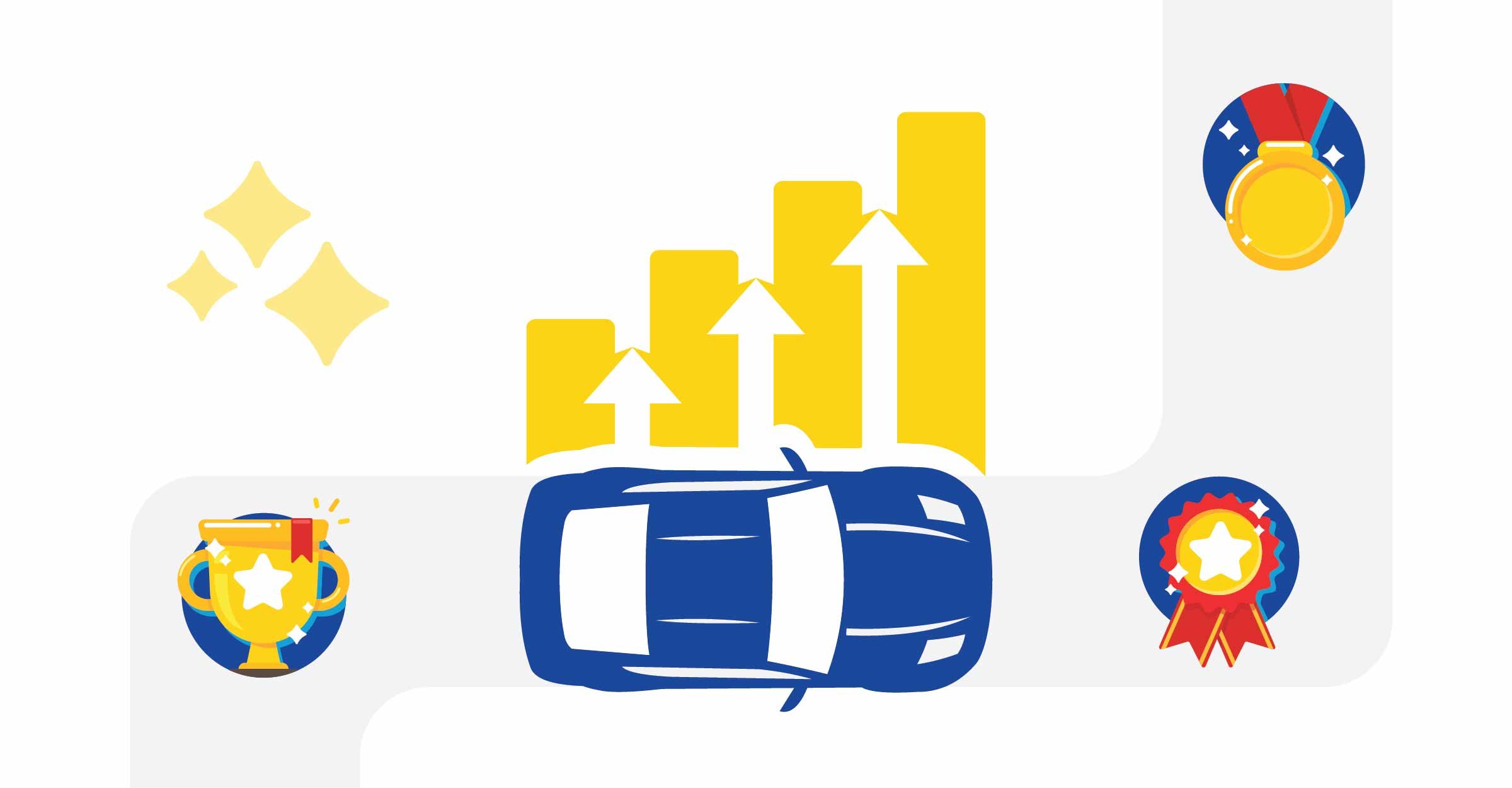 2020 was a turning point in the automobile industry. Automakers, dealers, workshops, and even ride-sharing services are in a position to not only stay one step ahead of the competition but to take new constructive measures to stay afloat. The incentive is one such solution.
According to Cox Automotive, the number of incentive programs in the third quarter decreased by only 9% compared to the previous year. The incentive program in the third quarter of 2020 was higher than in 2016, 2017, and 2018. The incentive department has definitely returned to normal by 2021.
Meanwhile, distributors are an important link between product manufacturers and end-users. No matter how well a product is made, a manufacturer cannot succeed if the retailer lacks the motivation to deliver the product to the right place at the right time. There are important considerations to take into account to ensure the success of a distributor channel incentive program.
Let's have a look at effective channel incentives for automotive distributors and why do they matter for your company.
What is Distributor Channel Incentive?
Incentive programs are essentially a tool that modifies channel partners' (resellers, distributors, agents, retailers) behaviors to help you meet your business goals. Depending on your business type and needs, the program can be a loyalty program, referral program, sales incentive program, or a mix of each.
As channel partners hold the key to influencing end customers buying decisions and increasing your revenue, channel incentive programs are a proven way to nurture strong partner relationships and stimulate sales in the long run.
Ultimately, businesses need to know the essential elements of a successful incentive program and the reward schemes they can use to activate channel partners.
Why does Channel Incentive Matter for The Distributors?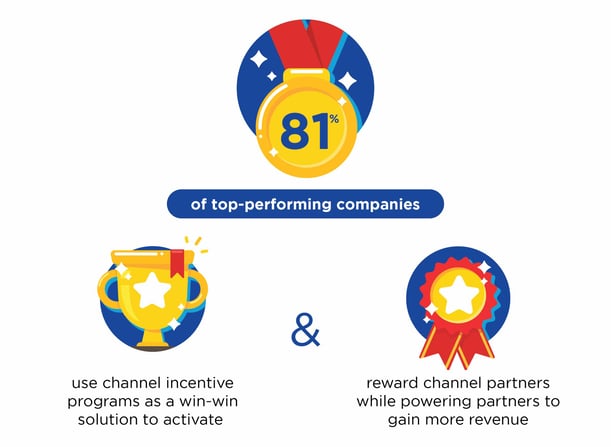 Effective incentive programs enable businesses to build a lasting and profitable relationship with their resellers, distributors, agents, and retailers. Consider these reasons before applying channel incentives to your distributors.
Channel partners are motivated to sell more with an attractive reward waiting. The Incentive Research Foundation (IRF) found that channel incentive programs increased total revenues by 32%.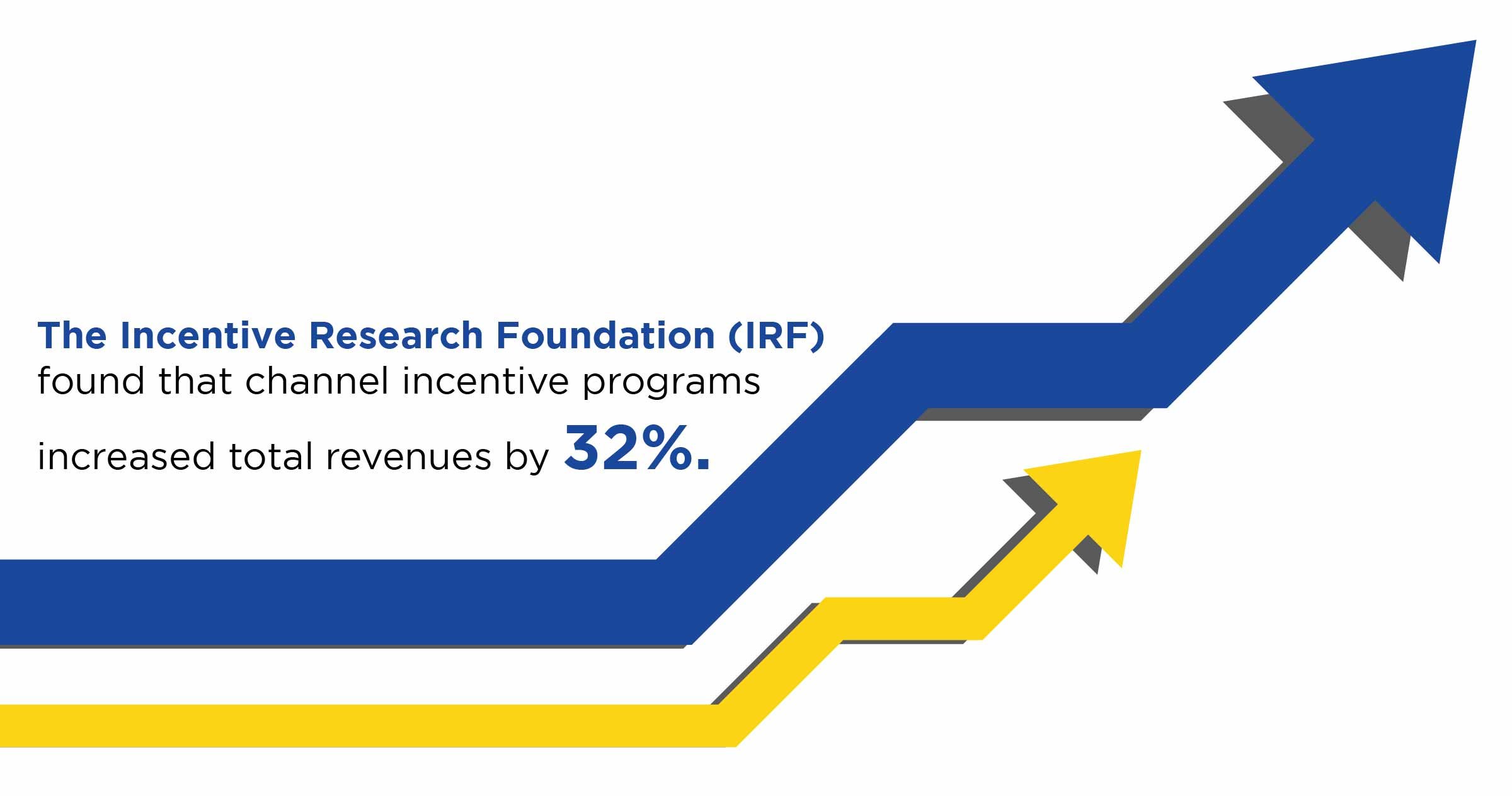 Improve distributor's knowledge
Sales aren't the only aspect incentive programs are great for. You can tweak the goal of your program so that your channel partners are motivated to learn more about your products.
For example, incentives can be given if they watch a video about your product features or join a product information session. At the same time, they will be better equipped to promote your products to potential customers!
Increase engagement and loyalty

Incentive programs go beyond superficial reward schemes. They help to engage your channel partners and make them feel appreciated and valued.
How to Incentivize Automotive Distributors?
Distributors are one of the most difficult relationships to maintain. It's difficult to manage and engage with distributors like your team, and it's the voice that reaches distributors and ends customers.
A wide variety of sales incentive programs are used to motivate the dealer sales force, and the corporation will frequently use performance improvement companies to design these programs.
Parts are sold by manufacturers through car dealers and warehouse distributors (WD's). Both can buy and sell competing brands. Dealers and distributors typically get advertising costs and discounts based on purchase volume, so they have access to funding to implement specific incentive programs to help pull parts back into the customer base (pull-through).
The best practice is to motivate the manager/sales rep of the distributors. This means that there are all sorts of incentives, from top to bottom.
Awards motivate reseller program participants
Awards need to be extensible to different levels of performance and what they are looking for. Make sure the award is compassionate for the behavior you are looking for. This can vary from activity to activity or from role to role.
Analytics promotes the ongoing results of the distributors program
Measure, monitor, and optimize data for each target audience layer in your sales program. This is the best way to measure your ROI and determine future program improvements.
Providing a convenient platform for claims submission
Assists your distributor with a convenient system for claiming submission, either technically or administratively.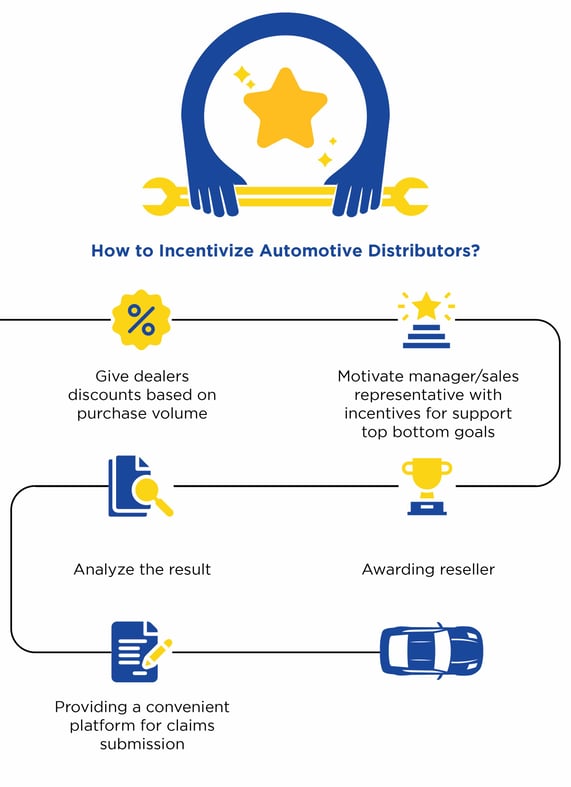 B2B Incentives Tada as The Solution
Incentives for your B2B customers, like distributors, dealers, stockists or wholesaler made easy with B2B incentive solution from Tada.
Our program has helped many brands manage to motivate their distributors by bridging the gaps between the manufacturers' sales network and other entities across their distribution channel.
Tada prioritizes personalizing client needs by providing the following unique selling points:
Manage and monitor target-achievement-reward in real-time
Rest easy with our round-the-clock customer support to help answer your questions, troubleshoot problems, and review your programs to assess effectiveness.
See and be aware of the progress of each distributor
Intuitive platform design for the best UX, ensuring ease of use and continuous engagements with distributors and partners.
Transparent to distributor
Powers your data collection, analysis, and reporting. More importantly, create data-driven business strategies to improve program effectiveness and fuel growth.
Various redemption options
Choose the most relevant rewards from an extensive catalog with over 20 attractive categories, including shop and dine e-vouchers, mobile data, e-money, gold bars, electronics, experiences, etc.
API ready for fast integration across your marketing ecosystem. Also equipped with an additional checker-maker function to validate out-of-platform earning activities.
Final Takeaway
Distribution channels such as distributors, retailers, and resellers are crucial sources of your business revenue in automotive industry.
Your company needs to take advantage of the opportunity to activate these channel partners and reward them with a trusted incentive program. Digital channel incentive platforms allow partners to reward their partners in a variety of ways to help them reach their business goals.
If you're interested in learning more about B2B incentive programs and how to implement one, we are always ready to showcase our sophisticated incentive solutions. Request or demo now.