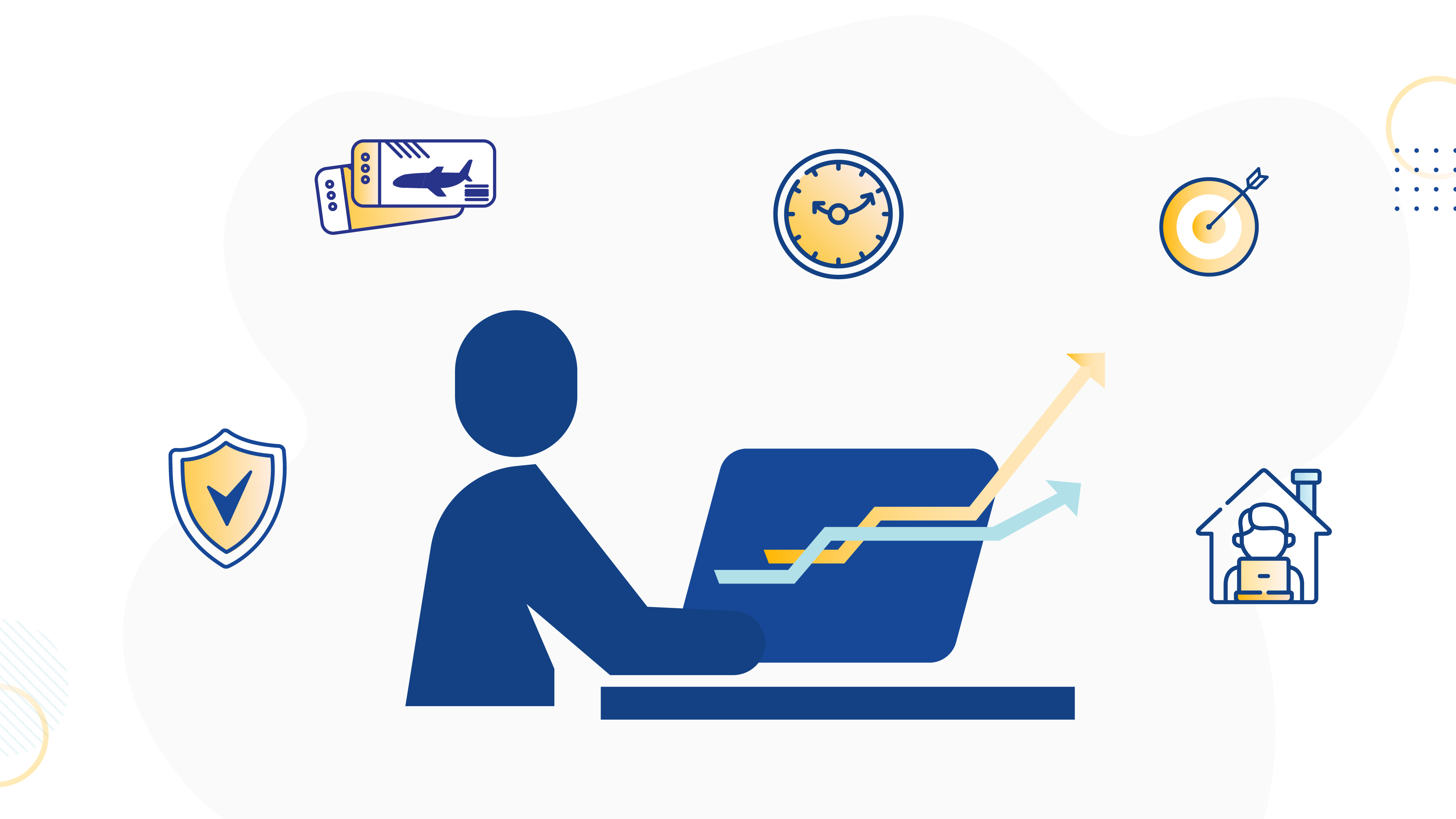 Today's hiring market does not just require attractive salaries. Generous Employee Engagement plays a huge role in acquiring and retaining top talents. According to a survey by Glassdoor, 60% of people agree that perks are one of their top considerations when being offered a job. In the same study, 80% of employees agree that they prefer additional perks over a salary raise.
Many companies offer different perks to their employees. The question is how to make your Employee Engagement stand out and effectively engage and lock in top talents for the long run. Let's learn how to give innovative Employee Engagement and retain your business workforce!
This article will cover:
What Employee Engagement is
Reasons you need an Employee Engagement platform
Essential features of an Employee Engagement platform
Types of Employee Engagement to give
What is Employee Engagement?
Although they are not required by law or comprise basic needs, Employee Engagement is given in addition to standard compensations to enhance employee experience. In this article, we have covered general types of Employee Engagement as well as their benefits.
To remind you, Employee Engagement is proven to increase employee productivity and satisfaction while boosting retention at a lower cost than giving higher salaries.
Why do you need an Employee Engagement platform?
Conventionally, businesses may have been given perks manually, such as rewards, gift cards, in-office bonuses (free coffee, nap room, gym), off days, or flexible working hours. The challenge with conventional perks is the fragmented usage and monitoring. It's also hard for employers to analyze whether the perks effectively attain their goal, which is ultimately to retain employees better.
The solution is using an Employee Engagement platform. With an Employee Engagement platform, you can:
Engage employees anytime and anywhere
When remote working or work-from-home has become more common, it's getting harder to engage employees in different locations with various work habits. The importance of engagement during these times cannot be neglected. According to Gallup, companies with a highly-engaged workforce experience 21% higher profitability, but 51% are disengaged.
An Employee Engagement platform such as one from TADA can help you actively communicate with employees, know about ongoing programs and perks, motivate them during their day-to-day work, and reward them on important career milestones. With a platform that lives on employees' mobile devices, engagement can occur right at their fingertips!
Send rewards automatically
Using a digital platform can also greatly ease the trouble of sending fragmented, manual rewards. With a built-in reward catalog, you can easily pick and send rewards to individual employees or in bulk. Moreover, you can track the usage of each reward to configure which of them are the most attractive to employees and which ones need to be reconsidered.
Rewards such as gift cards and vouchers remain a highly desired form of perks. Even though cash incentives work too, non-monetary rewards create a more long-lasting impression and make employees feel more valued.
Get employee insight in real-time
A perks platform is not just beneficial to engage and reward employees. Using a powerful analytical dashboard, you can also use it to learn about employee performance and behavior. Knowing your employees better can give them more deserved recognition to drive even higher engagement and productivity!
What should you look for in an Employee Engagement platform?
Now that you know the potential of an Employee Engagement platform, here are the features that you should look for before choosing one that's best for your business.
User-friendly interface

Your platform is meant to empower employees instead of overcomplicating things to enjoy perks they genuinely deserve. So, make sure your platform has a user-friendly interface that can be used even by your most minor tech-savvy employees. Make sure they can navigate through the platform or app in a breeze to check and redeem rewards.

Personalization

Your employees are unique, so their perks should be too! An effective Employee Engagement platform should allow high personalization so that you can tailor rewards according to employees' dynamic behavior. It needs to create a personal experience for individual employees so they will feel more valued and engaged. Touchpoints such as personal greeting tools and communications, birthday rewards, and display of employee's most used benefits can make the platform feel much more personal.

Seamless and secure rewards redemption

If you give rewards that can be redeemed at your office or third-party stores such as department stores, restaurants, or travel agents, your platform needs to provide hassle-free rewards redemption! Let employees enjoy their rewards instantly with multiple redemption options. If you have rewards in the form of cash or e-wallet credits, make sure your platform also provides a secure payment API so employees can receive their rewards in their bank account or e-wallet without worry.
What types of Employee Engagement can you give?
With such a powerful and rich Employee Engagement platform, your next homework is determining what kinds of innovative Employee Engagement you want to give out. In choosing perks to give, the general rules of thumb are:
Give rewards for employees that participate in desired behaviors
Give more rewards for employees that exceed the desired behaviors
According to Harvard Business Review, top perks that employees prefer the most are better health insurance (88%), flexible work hours (88%), vacations (80%), and work-from-home options (80%). Of course, the types of favorite perks can vary in every company, and testing and evaluation are always necessary for a robust perks program. Here are some other perk ideas you can test out:
Health and wellness perks

Healthy lifestyle incentives remain among the most popular types. These perks can vary from gym or fitness reimbursements, quiet yoga or meditation rooms, gym rooms, and sports classes in the office. Many US companies in 2021 have gone beyond physical health perks and mental health ones to support the emotional being of their employees.



Upskilling perks

About

94%

of employees surveyed by LinkedIn agree that they will stay longer in companies that help them learn and grow as a professional. Help your employees grow to keep them around and optimize your workforce quality. Provide educational opportunities through online courses, training, leadership development, and many more that suit your employees' skill set.



Discount vouchers

Everybody loves discount vouchers! It is a simple form of reward that is easy to understand and use. It is also thoughtful as it helps improve employees' quality of life outside of their work. With an extensive reward catalog that incorporates vouchers from multiple brands such as food & beverage, hospitality/travel, grocery brands, and many more, you can offer more diverse options for your employees.



Yay days and sabbaticals

Time off remains a highly desirable perk for employees. 'Yay days' are paid off days when employees can go outside and enjoy any activity of their choice. Another option is 'sabbatical,' usually longer off days, and rewarded employees with longer working years.

Being more generous in this aspect increases employers' value in the eyes of their employees because employees feel more trusted to manage their workload responsibly, as discovered by

Mammoth

, a company that experiments with giving more extended vacation perks to their employees.


Key Takeaways
Employee Engagement helps improve employees' happiness, productivity, and wellbeing. Ultimately, employees that are adequately rewarded will be more engaged and retained in a company. Thus, it is important for business owners and HR practitioners to give innovative perks beyond standard salary agreements to support employees in and out of their work.
Employee Engagement platforms play a huge role in transforming conventional employee rewarding methods, as they help automate, configure, and analyze the distribution of perks. Choosing digital platforms with helpful features such as personalized communication tools, reward catalogs, and analytical dashboards can greatly ease the rewarding process and improve employee retention.
TADA has been a trusted loyalty and rewards solution for over 400 global and local businesses. If your business is looking for ways to engage and retain employees better, look no further because we are happy to help. Contact us and start your journey with us today!