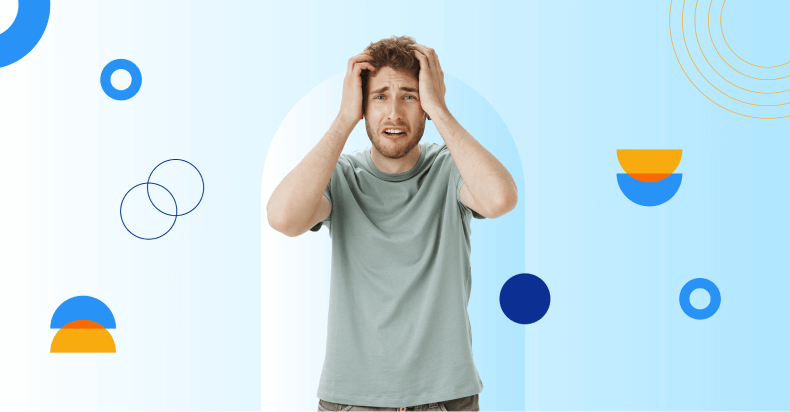 According to a global consumer study conducted by global measurement firm Nielsen, disloyalty levels are increasing among today's consumers. Only 8% of people consider themselves loyalists and are committed to their favorite brand.
With 92% of global consumers stating that they do not consider themselves brand loyal, well-known brands are starting to lose confidence.
Brand disloyalty, however, is not only a challenge for established brands but a challenge for all businesses. That means no brand is safe for complacency.
As product variety and access continues to grow, global disloyalty will also increase—no matter how well-known a brand is.
Factors that Drive Brand Disloyalty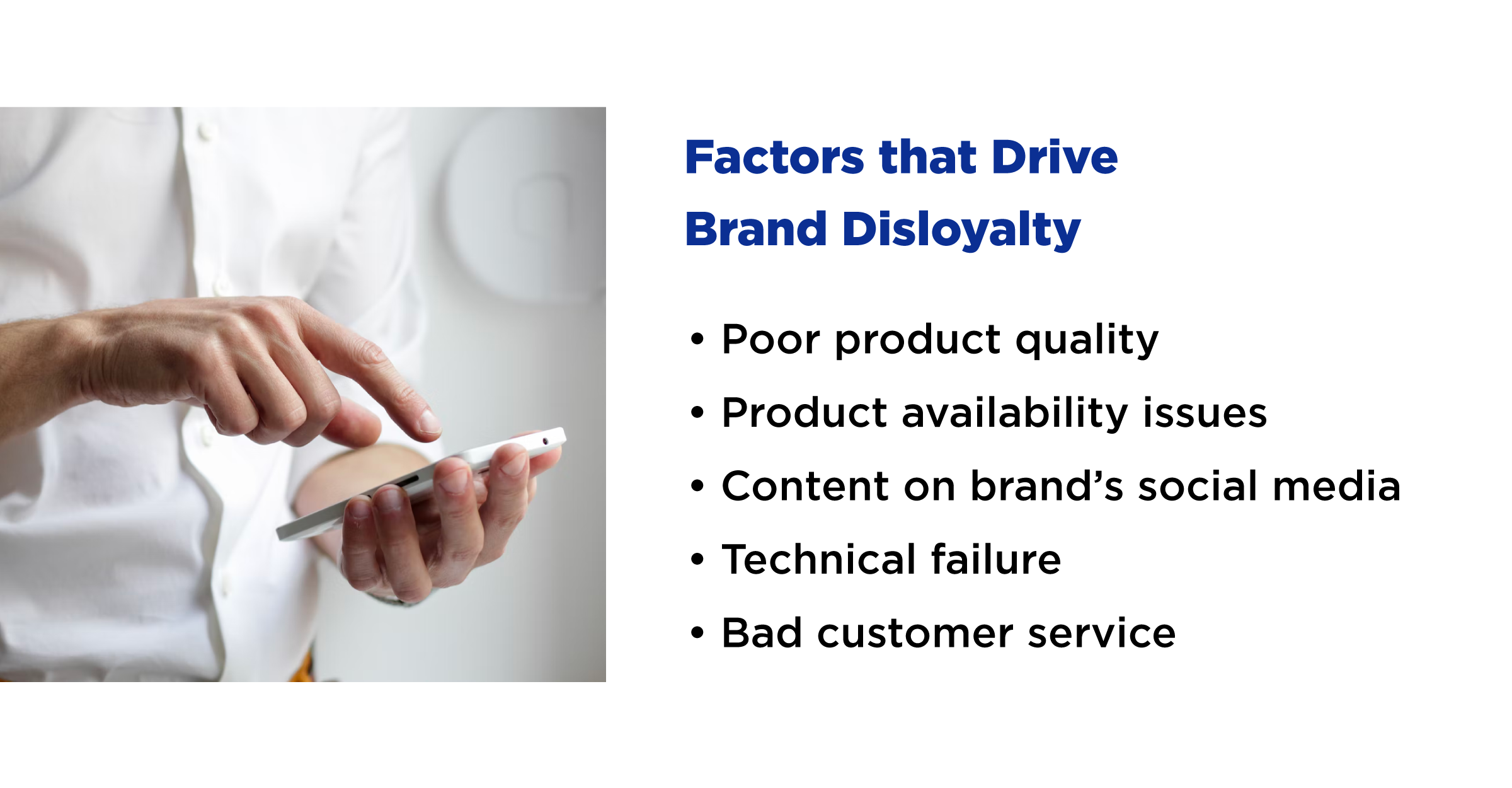 Nothing is more disappointing than expectations that don't match reality. If you create an ad that looks attractive, but when the product is in hand, it doesn't look like the original, customers will lose trust, which causes them to switch to competing brands.
Limited product availability
You can imagine if a customer already likes your product, but it is not available in their area. They are forced to switch to your competing brands.
What you update on social media are relative and can be sensitive. Customers may disagree with one of your posts about the hottest issue. Since social media sensitivity is directly related to preferences, customers may be reluctant to continue with your brand.
Usually, customers can understand when they experience technical failures. What makes them angry in the end is when you can't help them solve the problem.
A single bad experience can be damaging to your brand because more than 60 percent of customers have left a brand because of a poor service experience.
Why do Bad Customer Experiences Drive Brand Disloyalty?
It is important to note that when customers reach your customer service, they are already in a negative state, like having technical issues.
Their goal to contact your customer service is to get their problems quickly solved. Unfortunately, more often than not, the issue is not resolved correctly.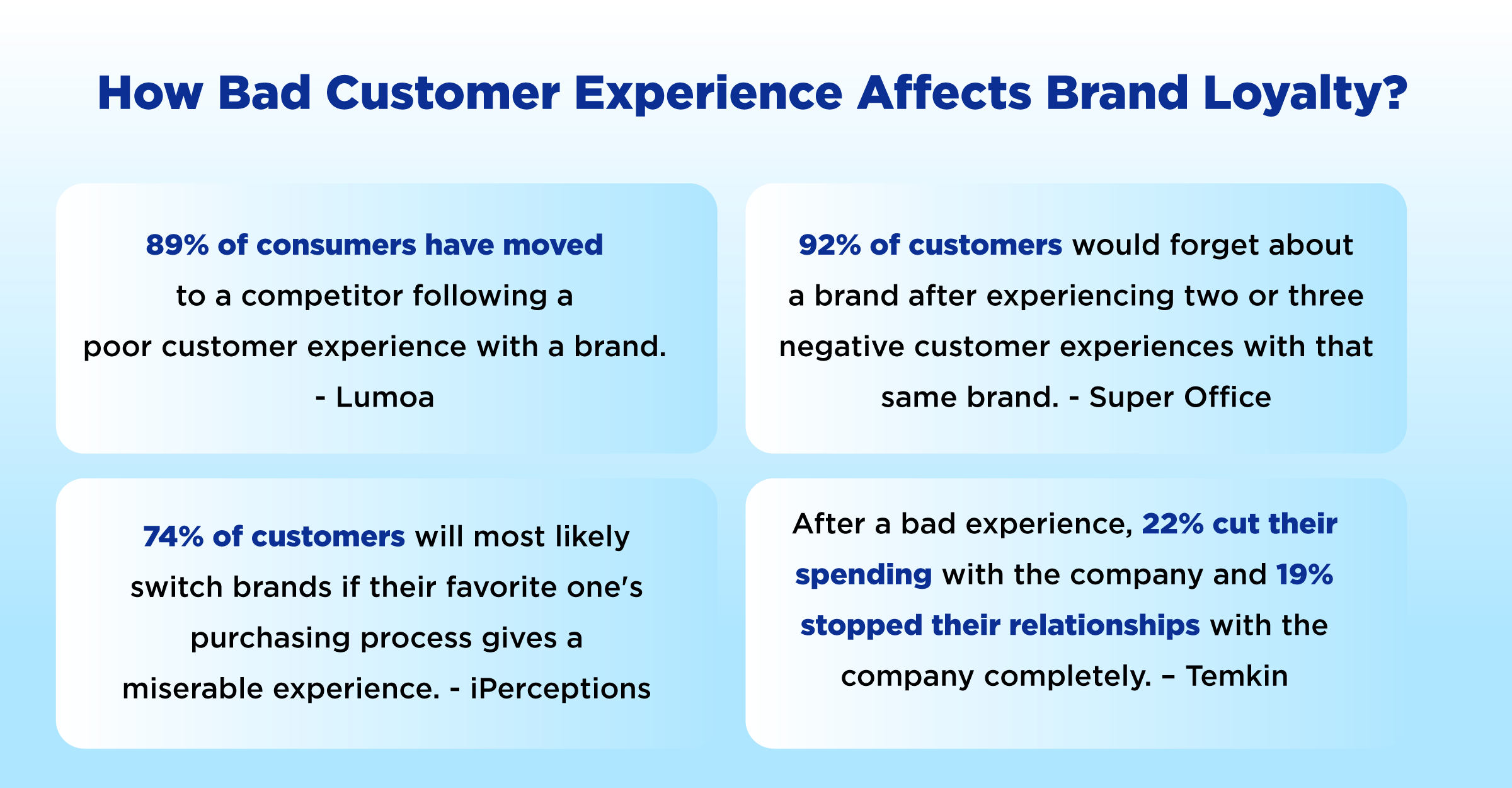 We've rounded up terrible customer experiences that often lead to their disloyalty to your brand.
Ineffective self-service support
Customers want to solve their problems without additional problems. That is why most of them prefer online self-service that is quicker than contacting the company.
But nearly 60 percent of customers who contacted the support center did not find an answer online. It shows that the online self-service provided by many brands is not that helpful.
Poor chatbot experiences drive customer frustration, especially over irrelevant or inadequate answers. It usually happens when a chatbot is implemented without a comprehensive knowledge base, so they can't solve your customer's problems.
The help center is often unable to help resolve customer problems right away. Finally, when customers cannot resolve their situation on the desired channel, they are forced to switch to another channel and often have to start explaining their issue repeatedly which can lead to frustration.
Disloyalty Loop Stages
Customers go through several phases that change them from loyal to disloyal.
Here are the stages:
The first stage of the disloyalty cycle is when a negative experience occurs, which forces the customer out of the loyalty circle and into the disloyalty circle.
This experience can be a specific event, like service failure, disappointing after-purchase due to a faulty product, an unpleasant interaction with a customer service representative, and many more.
In this phase, customers will not voice their problems. They are likely still cultivating positive emotions towards the brand. Depending on the source and severity of the disappointment, the customer may be brought back into the loyalty circle if the brand can remember the customer's pain and solve it.
Customers still have a positive attitude towards the brand in this phase, even though they are increasingly worried. The relationship only got worse the longer their pain continued.
Customers may still be brand protectors but have begun to be reluctant to interact as intensely as before. It may be due to convenience or lack of suitable alternatives.
Customers become increasingly discouraged after voicing their frustration and not receiving adequate solutions to their problems.
They were unable to solve their problems, and the brand, which they believed to have a meaningful relationship with, failed to meet their expectations and failed to address customer complaints adequately. Customers then choose to leave the brand and end the relationship.
The last stage of the customer disloyalty loop is revenge. Given today's digitally connected reality, customers can take revenge on brands in several ways. For example negative reviews on social media, forums, or video sharing platforms.
These possibilities empower customers to express their dissatisfaction and fulfill their desire to hurt the brand. On the other hand, it involves significant risk for brands because it can threaten their business and public image.
How to Create a Winning Loyalty Program?
When many loyal customers are slowly leaving, maybe it's time for you to look at your existing loyalty program again. Winning back customer loyalty is possible through a well-planned loyalty program .
If you don't have your own loyalty programs, here are tips for creating a loyalty program that can win the hearts of your customers.
Offer unique gifts, not just 'free stuff'
Try offering a breakthrough in unique and personalized items instead of sharing "free stuff." Many loyalty providers provide experiences, meals, and digital content as rewards.
Considering a loyalty platform might be the best answer if you are overwhelmed by this idea. Tada has a variety of unique rewards ranging from physical to digital. The rewards can also be customized based on what your brand needs.
Offer rewards with intrinsic value
Brands must offer rewards that have intrinsic value to customers. You can offer tailor-made rewards to your particular type of customers.
Offer gift cards and e-wallet
Many loyalty program members today prefer gift cards and e-wallet balance over physical items. It can help a company's bottom line by eliminating the need for warehousing and shipping costs.
Tada has a wide variety of gift cards and vouchers that can be redeemed at various well-known merchants. You can also choose rewards in the form of e-wallet balance.
Promote your loyalty program
Leverage social media to help grow your loyalty program exponentially. You have to announce your loyalty programs, websites, and even physical touchpoints to let a wider audience know your program.
Lastly, loyalty programs must be developed based on a deep understanding of our customers including their needs and desires.
To create and grow a successful loyalty program, a brand must listen to its customers and respond appropriately. When customers know that a brand is really listening to them and is taking actions, loyalty will increase, and so will sales.
Create The Best Loyalty Program with Tada
As Indonesia's most effective loyalty & rewards platform, Tada has many exciting programs that can help companies to increase customer loyalty.
Request our demo now to discuss how Tada can help improve your brand loyalty through a tech-based, end-to-end loyalty and rewards platform.