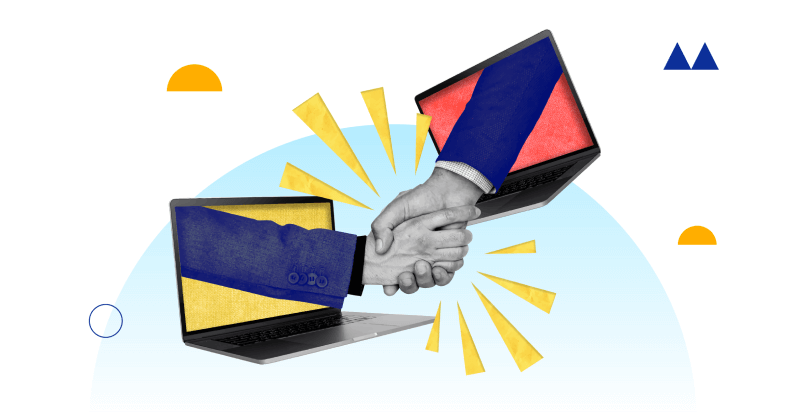 Incentivizing your B2B partners is no less important than your end customers, in ensuring the continuity of your business.
The B2B loyalty programs are marketing practices that incentivize and drive B2B customers such as clients, distributors, dealers and resellers, to make consistent purchases with your business.
For industries such as automotive and construction (building materials) particularly, smooth distribution through supply chain partners such as distributors, sub-distributors, dealers and even small retailers, is one of the most crucial factors affecting their success.
Partners in the supply chain assist manufacturers like you in distributing your products to end customers, ensuring your products reach all markets without exception. Therefore, winning the heart of B2B customers in business and becoming a top brand of mind is very important.
One of the ways to retain your B2B customers is by having an attractive incentive and rewards program that makes your brand stand out from competitors.
Remember, your supply chain partner's focus is how to make a profit for their business, not just sell your products. Therefore, you need to create an incentive program that does not only encourage them to be more aggressive in selling your products, but also that strengthens your relationships through consistent engagements that lead to a mutual benefit.
Then, how do you choose the most effective B2B loyalty platform that matches your business' needs? Let's get into that!
Factors to Consider Before Choosing a B2B Loyalty Platform
When implemented correctly, loyalty programs can be a great way to build relationships with your supply chain partners. Therefore, when you choose a platform for your loyalty program, consider the following factors:
1. Clean and easy to navigate UI
When choosing a platform that can help the performance of a loyalty program, you must consider several crucial things such as the platform interface , knowledge required to fully navigate the platform, as well as the capabilities of the internal team that will be the PIC of your loyalty program.
If your company lacks resources to develop its own program, choose a platform that is easy to navigate and can be run by anyone, comes with full features and a clean UI for the convenience of program members.
2. Choose minimal programming
Technology changes rapidly. Keeping your business up-to-date when it comes to technology is very important.
Many businesses use open source platforms, which are free and easily accessible. However, in the long run, it will be expensive to maintain and operate because you are dependent on the developer even if you only make small changes to the program.
With a SaaS (software as a service) platform and a white label app or website solution, you will be able to have functional programs without having to understand the technical knowledge first. Incentive and reward programs with the SaaS platform can be used immediately with a short development time.
3. Mobile-first
It's not a secret that almost everyone uses a smartphone to run their business. So, it is important to choose a B2B loyalty platform that offers a mobile-first application to accommodate the needs of your loyalty program' targets.
4. Integrated with marketing strategy
Having the tools to help you implement and plan your marketing strategy is important.
Here are some types of marketing strategies that must be integrated into the B2B loyalty platform you choose.
Personalized marketing messages
In addition to collecting sales and incentive data, the platform you choose must also offer multiple marketing messaging options, like email blast, WhatsApp, SMS to push notifications. That way, promotions and other marketing communications to your partners will be easier and can be done in just one dashboard.
Have data insight
Data is very important for every incentive program for distributors or dealers. For example, the incentive program members, how many products were successfully sold, how many sales were made this month or which market areas performed better in terms of market penetration and so on. These insights will greatly assist the company in planning a more effective marketing strategy.
5. Competitive price
The cost of building your own B2B loyalty program using internal resources will be much more expensive than using a platform that offers a white label solution that is much more affordable and scalable. The cost usually includes the cost of deployment and maintenance.
So compare the price or cost you need to pay if you want to build your own program or use a ready-to-use platform.
The Best Solution for B2B Loyalty Platform
Tada is the most trusted and preferred B2B loyalty & rewards platform in Indonesia that has successfully helped hundreds of businesses from various industries to retain and build profitable relationships with distributors, dealers and retailers in the supply chain .
With a digital platform to provide measurable incentives and rewards, companies will be able to identify their best partners in terms of performance, as well as their most favorite rewards and many more. This way, both the company and the distributor will benefit.
Tada's B2B platform allows you to have a website or loyalty app with a white label app solution that can be customized based on your business' needs.
Request our demo now to find out how Tada can help you build stronger and more profitable relationships with distributors and dealers in your business.