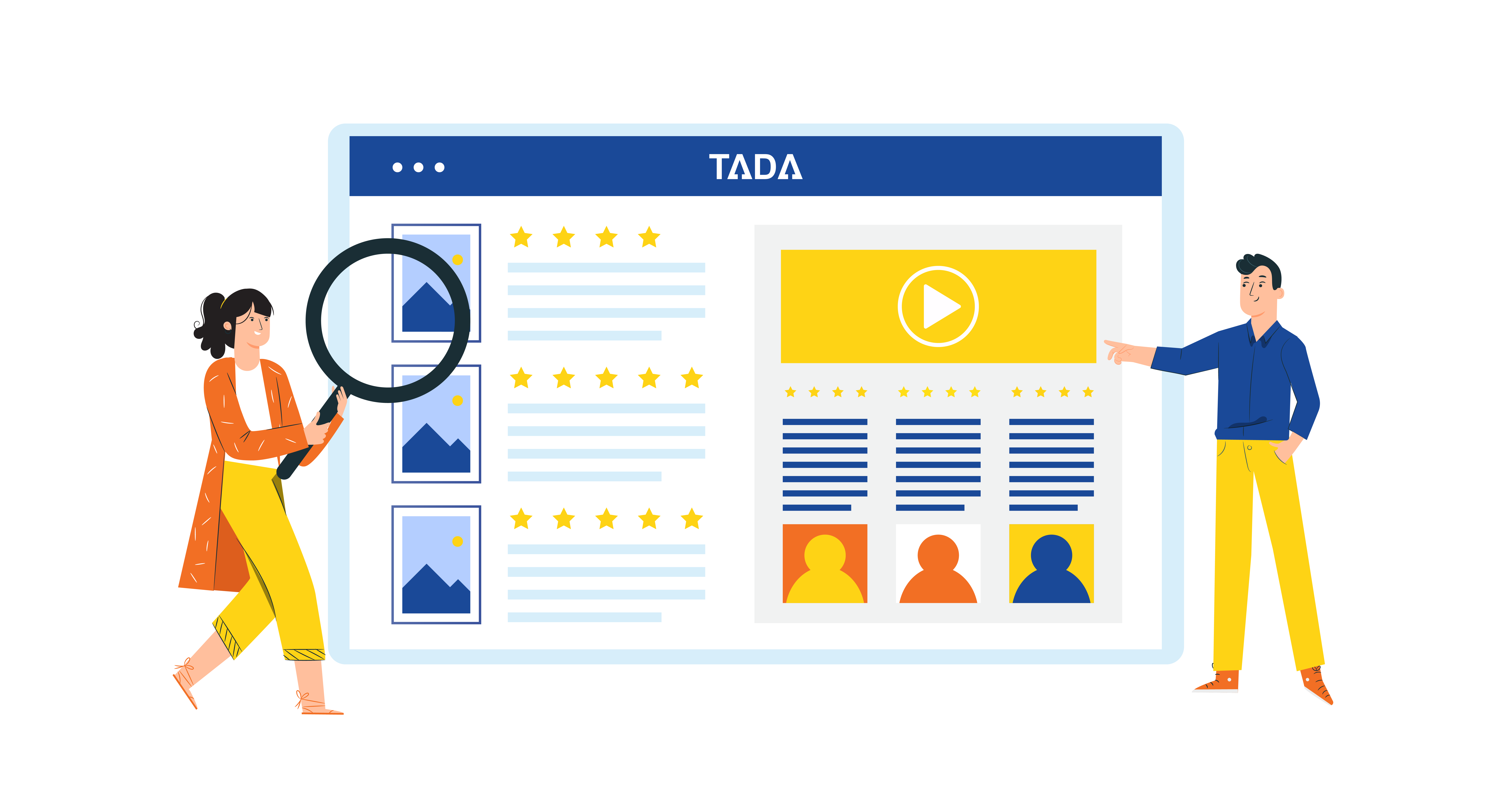 Today's Reality
Most businesses build the foundation of their online presence and acquire customers through paid advertising. In 2020, some studies suggest that Facebook Ads spend reached $11 billion worldwide. Additionally, acquisition could cost 5 to 25 times higher compared to retention cost overtime. On the contrary, there is a more impactful factor to attract customers instead of spending lots on paid advertising: online reviews and word of mouth recommendation.
Online Reviews, such as shown on Google Search Engine Result Page (SERP), help your business gain visibility through online search. Admittedly, good online reviews prove to be one of the ways to increase brand awareness and trust amongst new and existing customers. This is where TADA comes in and helps you to increase the number of Google Reviews for your brand and instill customer trust.
How the feature will work
First thing that you need to do is to make sure that your business is enlisted in either Google Maps or Google My Business to enable the Google Review features on SERP. Once you have that settled, this is how the feature will work:
Customer Scan the QR Code after purchase
First, we will generate a unique link for you which can be printed as a QR Code. You can place it on the table at your restaurant or put it on a bag each time someone places an order for delivery. Below is an example from our existing clients.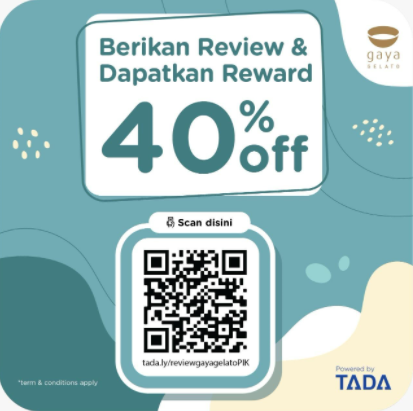 Customer fill their data and leave a feedback
When the customer scans the QR Code, they will be redirected into a landing page in which they are required to fill their data such as their name, email, and phone number. You have to make sure that they fill the correct data since we will send the rewards to the phone number that they use on the landing page.




Customer will be redirected to Google Review after giving 5 stars
After filling their data, they will be redirected into a new page where they need to share their experience in a form of 1 to 5 stars rating. When the customers leave you a 5-star rating, a new page will open up and will take the customers into your Google Review page immediately.


It has come to our attention that customers who had a pleasant experience will also leave a 5-star review on Google and even leave a positive feedback based on their experience with a brand.
Finally, all the reviews that the customers given will also be recorded on Insights by TADA on the Store Rating section.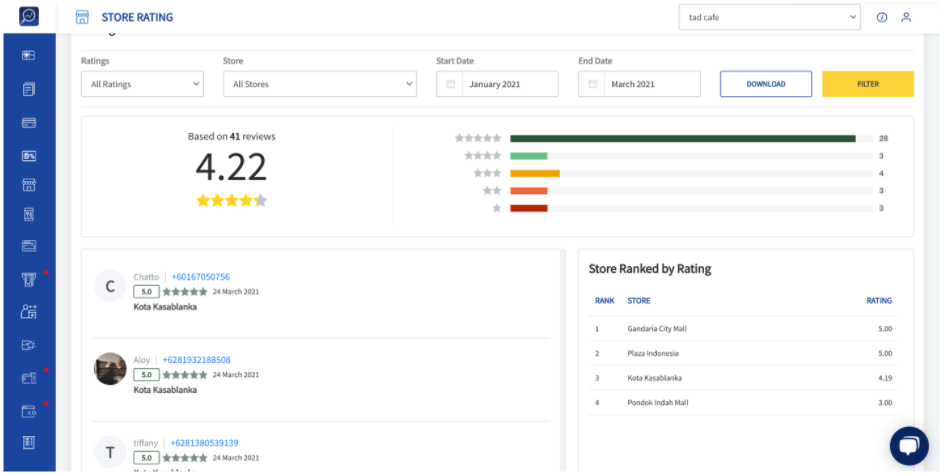 Customer will receive a membership card and rewards
After the feedback has been given, the customer will receive a membership card and a welcome reward immediately.
Incentivizing customers after they did something for your brand (such as leaving an online review – whether it's a good review or not) is important since it will create an impression that your brand actually cares and listens to every feedback that the customers have to say.
You will receive an email for internal feedback
Let's face it, not all customers will have a pleasant experience during their time with your brand. They might feel aggravated, disappointed, or mad due to certain reasons. When this is the case and your customers leave a 1 to 3 stars review, we will notify you immediately via email.
What you want to do next is to reply to that email and say that you're sorry for the bad service. Our system will immediately detect the customer's email and send your reply directly to them. To emphasize, it's imperative for your brand to take action whether you've received good or bad reviews.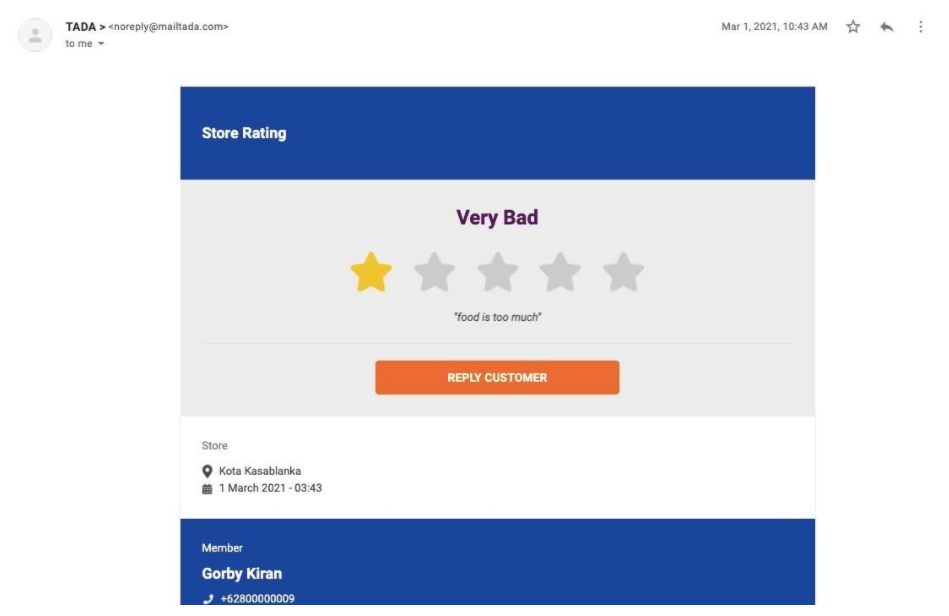 The Final Verdict
We all know that building online presence is important for any business nowadays. Everyone has shifted to digital channels due to its convenience, scalability, and trackability. One of the ways of building online presence is to make sure that you have a good online reputation.
Increase your online reputation and increase customers' trust by using Google Reviews. Contact us to learn more about how it works.