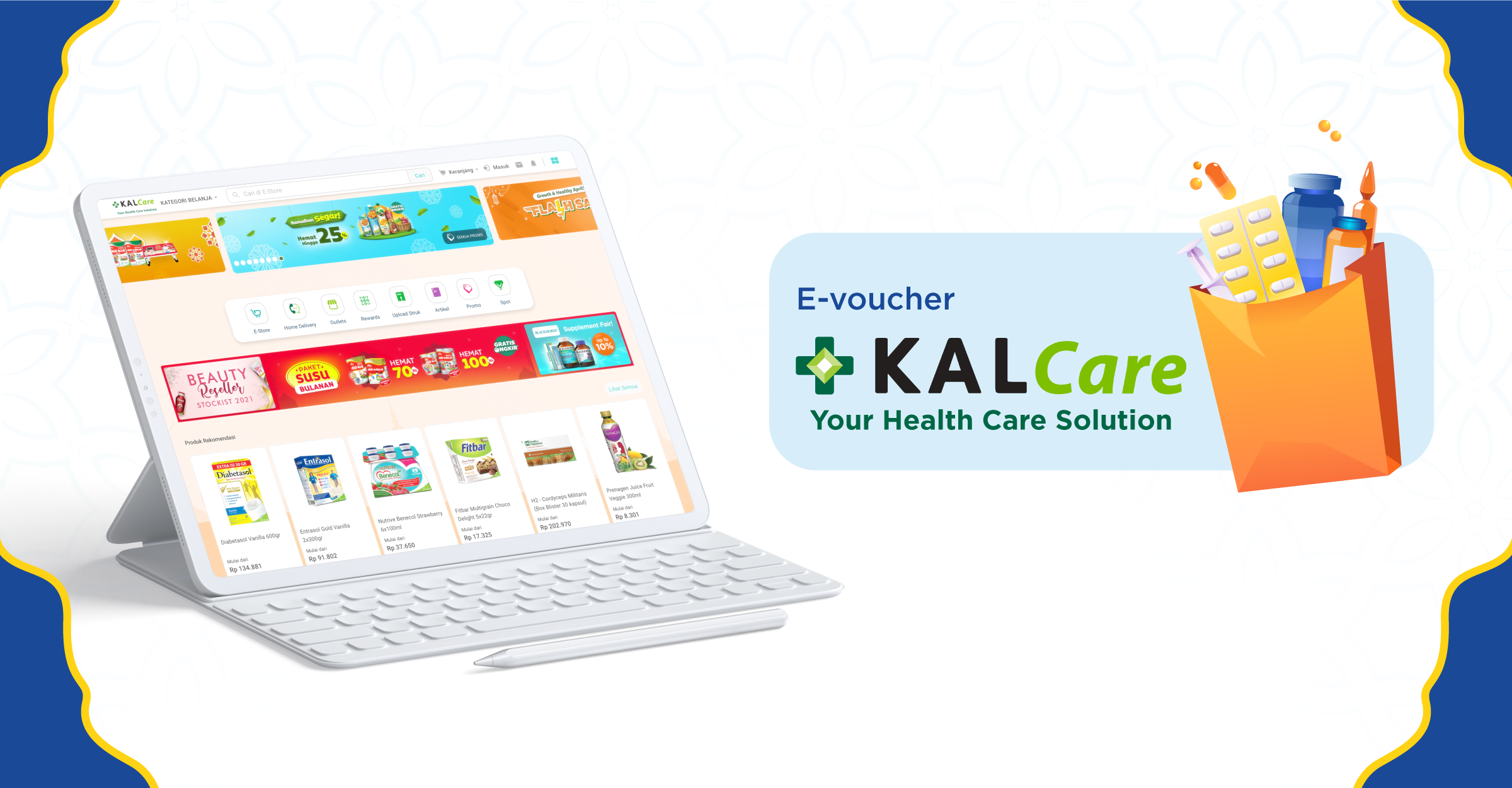 Staying healthy has been an undeniable priority for us these days. It's even more important during this pandemic! With the number of daily cases still increasing, it's crucial to maintain health and immunity.
Introducing our newest addition of e-vouchers in your redemption catalogue by KALCare!
KALCare is an omni channel health and personal care store by KALBE Group. KALCare has thousands of health products for every stage of life, from infants to elderly, such as vitamins, supplements, and healthy foods and drinks.
Some examples of the brands that you can find in the KALCare e-commerce site are Prenagen, Chil Kid, Entrasol, Blackmores, H2, various over the counter medicines, and various health monitor and test kits. In a time where customers are hesitant to visit health facilities, these products will be a great help.
By providing KALCare e-vouchers as your redemption option, customers can redeem points into KALCare e-vouchers as a convenient and safe solution to shop for products that will help fulfill their daily health needs and keep them fit and strong during the pandemic.
Here is how customers can redeem their points into KALCare e-vouchers: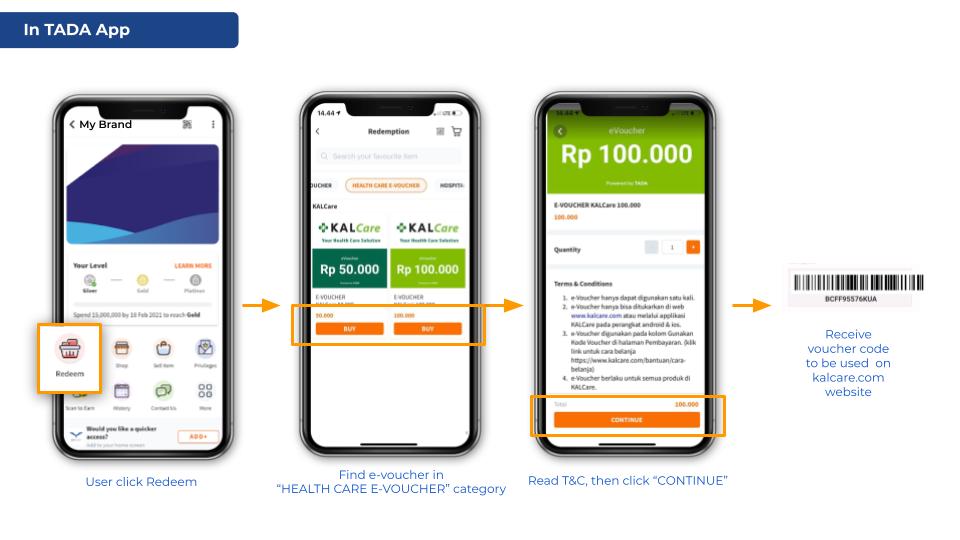 Offer your customers the gift of health and wellness by getting these KALCare e-vouchers by contacting your client representative today!
If you aren't connected to one at the moment, and your company is currently looking for a digital rewards solution to help retain and reward your employees, clients and channel partners, TADA is a one stop solution.
Collaborating with TADA will give your company access to hundreds of attractive rewards, like the KALCare e-voucher discussed above. We provide rewards in various categories, such as e-vouchers, physical items, electronics, e-wallet balance, phone credit (pulsa), and many more.
Request our free demo today!