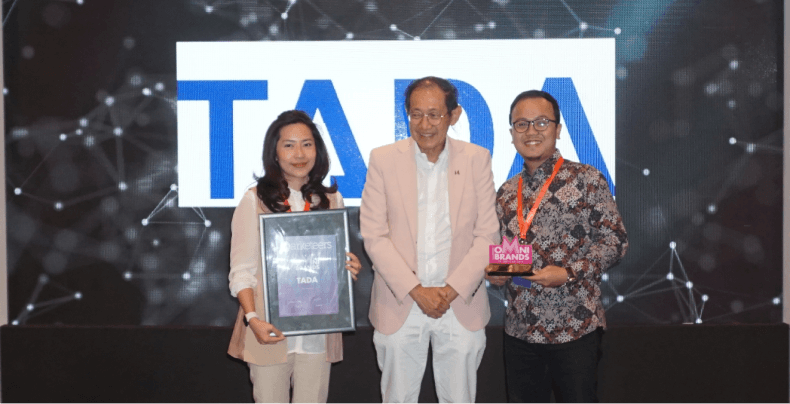 The Omni Brands of the Year Award by
Marketeers
is given to companies that exemplify expertise in omnichannel marketing. This means that customers will receive a seamless experience for all available channels of the company.
The ability to combine online and offline channels harmoniously is what the award recognises. For example, a retail store that provides a smooth user experience across multiple devices and platforms is considered to be omnichannel.

Recipients of the award include Bank Central Asia (BCA), MRT Jakarta, Panasonic Lumix, Mitsubishi Motors Indonesia, and TADA. The companies that received the award all displayed one thing in common - superb user experience for customers.
One of the Awardees, TADA, wishes to revolutionise loyalty programs and turn them from being cost-centric to revenue-centric. TADA aims to turn transactions to relationships and customers to advocates.
"Consumers shift to competitors easily if the business does not develop a relationship with customers," said Antonius Taufan, Managing Director of TADA.
To solve problems for its clients, TADA will first find out who the consumers are through consumer behaviour patterns. Then, TADA will segment the market to better target these consumers and engage them with personalised messages. Lastly, their referral patterns will be measured. Partnering with TADA has enabled many brands to deliver a strong Return-On-Investment (ROI), grow their membership base, engage as well as retain existing customers.
Clinching the Omni Brands of the Year Award was a huge achievement milestone for the company. TADA is delighted to be recognised for its efforts and will continue to transform loyalty programs into useful revenue-generating tools for businesses that nurtures strong relationships with customers at the same time.