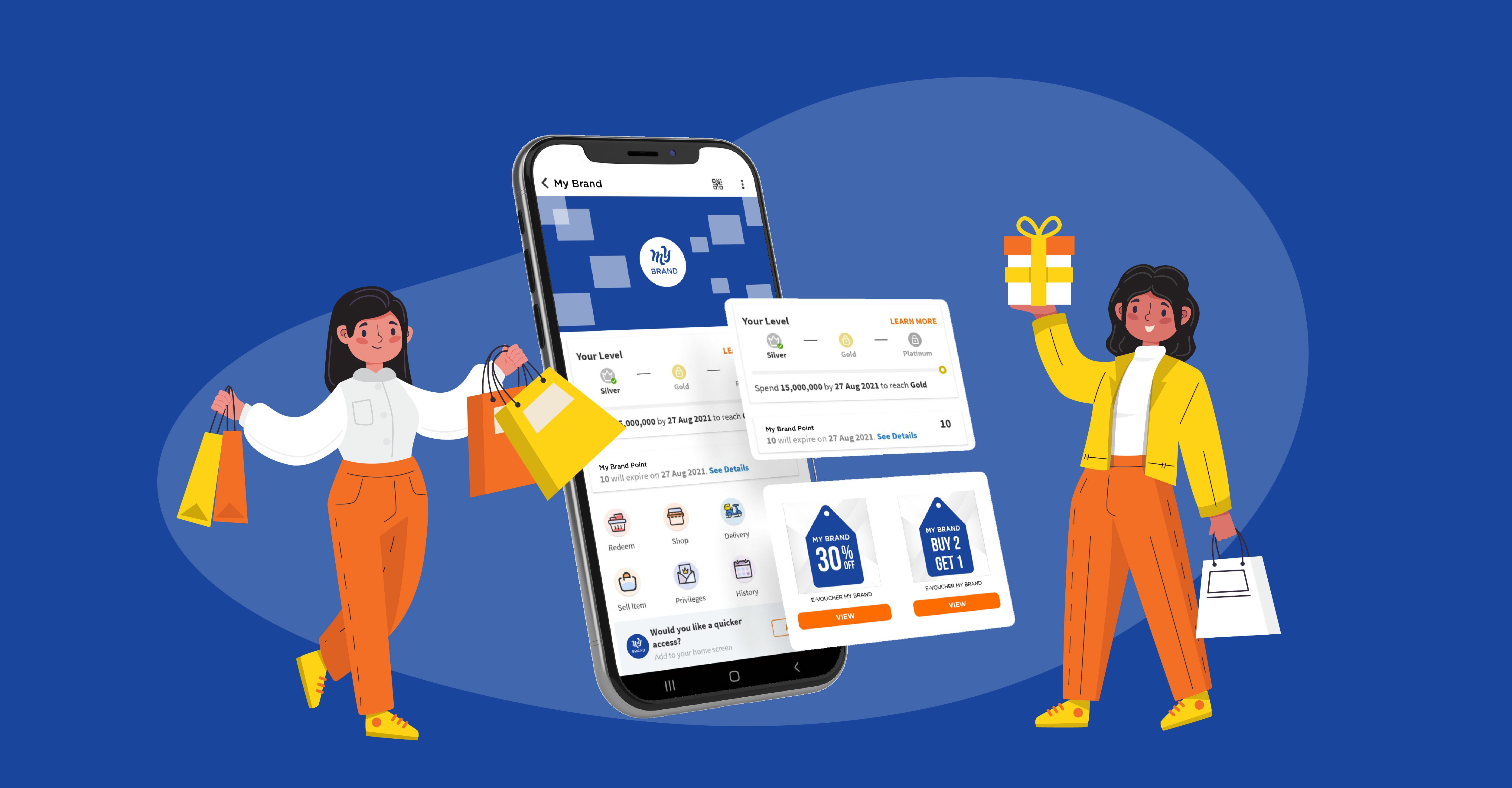 These days, businesses are getting more aware of the importance of customer loyalty. Repeat customers that consistently come back to your business are much more valuable than those who simply come and go. Thus, businesses have started implementing loyalty programs as one of the means of increasing customer loyalty.
However, not all loyalty programs successfully retain customers. What are the loyalty programs that are used by businesses in Indonesia these days, and how to run a loyalty program that is effective in boosting customer loyalty?
Understanding customer loyalty
Before diving into loyalty programs, we need to have a clear understanding of customer loyalty. Customer loyalty is the measure of how likely a customer will return to your business. Customer loyalty is a result of factors such as customer satisfaction, positive customer experience, and the perceived value of your products and services.
In small and large businesses alike, customer loyalty is essential as new customers cannot be counted on to bring in stable revenue. They simply haven't known your products and services to love it enough. On the contrary, loyal customers do not mind spending more, come more often, and even recommend your business to their family and friends.
To increase customer loyalty, businesses usually turn to loyalty programs. What kind of loyalty programs are in Indonesia and how can you run them effectively?
Loyalty programs in Indonesia
There are many types of loyalty programs in Indonesia. Here are some of the most popular ones which may inspire you:
Loyalty points

Loyalty points are the most well-known and simple loyalty programs. Customers earn points for every transaction they make with your business. The points keep adding up until a certain amount and they can then redeem the points into certain rewards. This type of loyalty program is widely used among F&B businesses.

Tiering/leveling

The next form of popular loyalty program in Indonesia is the tiering/leveling concept. With tiering, customers are motivated to purchase so that they climb up the tier in the loyalty program. The higher the tier they reach, the more benefits they can enjoy.

Affiliate program

Another popular loyalty program in Indonesia is affiliate programs. Customers can join as affiliates or resellers that promote the business' products for a certain amount of profit sharing. Aside from selling, they can also be endorsers of the business and promote it on social media.
Loyalty apps in Indonesia
With the advancement of digital technology, loyalty programs are no longer run manually. Businesses have shifted to loyalty apps to engage with customers right from their phones. One of the loyalty apps in Indonesia that can help you to grow your business strategy is TADA.
TADA is the leading customer retention platform in the current loyalty app industry. TADA is trusted and integrated by hundreds of businesses both locally and globally, such as Citibank, Garuda Indonesia, and Allianz.
TADA's loyalty app offers many helpful features for businesses to boost their customer loyalty, such as an analytical dashboard to conduct market analysis, evaluate customer feedback, and learn customer behaviors to make more informed decisions. TADA offers multiple loyalty features such as digital rewards, referral, scan QR, and many more.
Tips on running an effective loyalty program
With so many loyalty programs and loyalty apps in Indonesia, your business surely wants to run one that is effective and stands out among the rest. Here are some key tips to do!
Create a personalized experience

Customers love a personalized and exclusive experience. Hence, it's important to know who your customers are and what they like. That way, you can offer rewards best suited for their preferences and personalities, and even show your appreciation for special moments in their life like their birthday.

With a loyalty program connected to a robust analytical dashboard, you can easily capture and analyze their data to create a more personalized experience for them.

Apply gamification

Customers love a loyalty app that keeps them hooked into using it. Gamification or applying game features can turn an otherwise traditional point-collecting system into something fun and engaging!

You can give unique badges to your customers in the loyalty app after they reach a certain tier. You can also have online contests or lucky draws to encourage your customers to participate in your loyalty program.

Promote it on social media

These days, social media is your best bet in spreading the word about your loyalty program. Promote your loyalty program across all your social media accounts!

You can also use paid promotions to expand your reach, and ask the help of your loyal customers and their respective social media accounts. Offer them extra rewards or points for sharing about your loyalty program on their account.
Loyalty programs are an effective solution to increase customer loyalty. More loyal customers mean more stable and profitable business. At the same time, you are also reducing the cost of acquiring new customers.
TADA has helped many businesses kickstart a relevant and engaging loyalty program. Contact us and let us start increasing your customer loyalty today!