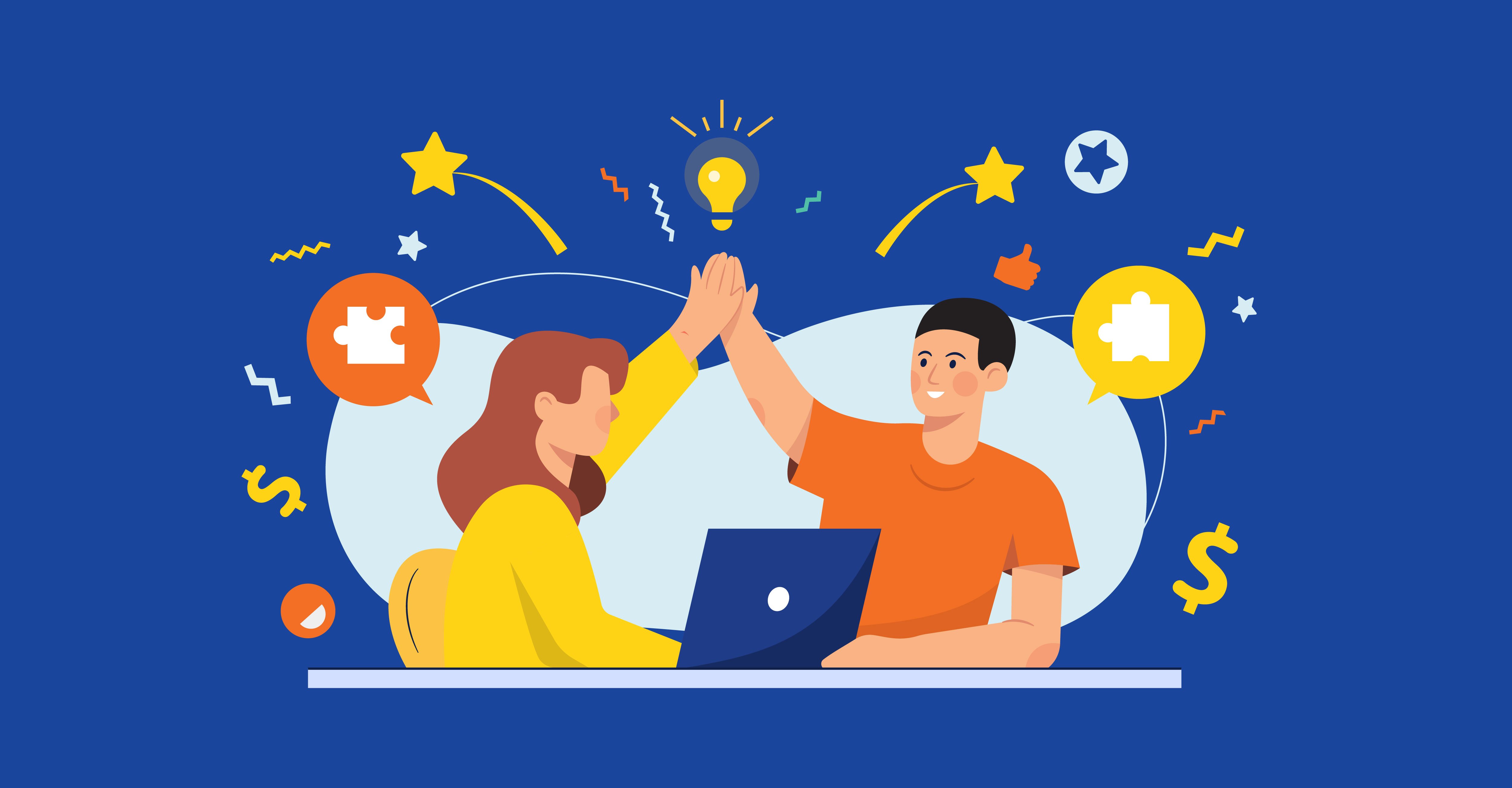 In any business, the sales team is an important part that impacts business revenue. Most of the time, they are the front liners between potential customers and your business. Salespeople with excellent product knowledge and strong interpersonal skills can convince potential customers to end up buying your products and even become loyal to your business.
However, sometimes salespeople need an extra push to motivate them into selling better. This is why many sales executives promise good rewards to top-performing salespeople through a sales incentive program.
A sales incentive program can be a strong marketing strategy to strengthen your sales team's performance and increase your revenue. Let us take a look at what a sales incentive program is, how it works, and how you can apply it in your business!
Getting to know the sales incentive program
First of all, you need to know what a sales incentive program is. A sales incentive program is a program that motivates and rewards salespeople when they successfully reach and exceed their sales goals. A sales incentive program offers benefits beyond the standard compensation plan and can offer both incentive funds or non-monetary rewards.
The importance of sales incentive program
Simply put, the more sales your business makes, the higher your revenue and success rate. Top-performing companies understand this, as 90% of them already use incentive programs to motivate and reward their sales team, according to IRF.
However, incentive programs are not all about increasing the number of sales, but also the quality of the sales team itself. With an incentive program, salespeople are more motivated to learn, thus being more knowledgeable and becoming more effective representatives of your business.
Starting a sales incentive program as your marketing strategy
Now that you've learned what a sales incentive program is and what its benefits are, are you interested in starting one as your marketing strategy? Let us take a look at the elements you need to consider in your incentive program.
Incentive program goal

First, you need to determine the goal you want to set in your sales incentive program. Have a clear and specific goal that your sales team has to achieve and know how you can track and measure it.
You can set the goal by considering your current business performance and identifying the areas that need more improvement. For example, you can push the sales of a specific underperforming product, or increase your customer base to a certain number.

Strong engagement and communication

Engage, communicate, and educate your sales team through a seamless and engaging incentive program. Make full use of digital technology to keep your sales team up-to-date with ongoing reward schemes, new product information, and online training and surveys. You can even mix it up and apply gamification to engage your team better. Stir up some healthy competition by having a weekly leaderboard that motivates your team into improving their performance.

Rewards

The main point of every incentive program is to give rewards, so make sure you don't miss this part of your incentive program! The truth is, you can still instill motivation and nurture strong relationships with your team without spending too much cost. Here are some examples of rewards that you can offer in your sales incentive program:

Cash incentives
Cash incentives are the most conventional reward in an incentive program. This is a bonus amount beyond a salesperson's basic salary and can be calculated based on how well they achieve your sales goal.
Non-cash incentives
Non-cash incentives are a more dynamic option as they feel more like a true reward. They are more personal and memorable and allow you to be creative in rewarding your team. There are many non-cash incentives you can opt for:
- Gift cards; Gift cards offer more flexibility for your sales team. Choose one that is both meaningful and relevant to your team.
- Travel rewards; Travel rewards are another popular option because every employee needs to unwind after a long year of hard work! So, this can be a reward highly sought.
- Event tickets; Similar to travel rewards, event tickets can be highly motivating because it gives an exciting experience for your team. It can be tickets to a concert or sporting event, whichever suits your team best.
- Training opportunities; Here is a great idea that provides a win-win solution: your team can develop their skills and your business can have better-equipped salespeople afterward. Giving training opportunities shows your sales team that you care about their personal development and value their skills.



Data analytics

Finally, it's not enough that your sales incentive program encourages more sales. You need to be able to extract valuable information that helps your business make better-informed decisions. With a strong data analytics platform, you can monitor every aspect of your incentive program.
You can gather the number of the performance of each member, the amount of sales they make at any specified time, your top-performing products, and even how well your marketing campaign is doing. You can evaluate whether your rewards are interesting and motivating enough or you need to consider other options. Then, you can modify your future schemes to boost even higher revenue and growth!

TADA can be your one-stop solution if you are looking for ways to reward your sales team or even your other employees, channel partners, and customers. With a wide range of secure and integrated rewards, we can help you create the most suitable incentive program for your business. Contact us and start your journey with us today!