A repeat purchase is the purchase made by an existing customer of a same-brand product as bought on a previous purchase.
Repeat purchase is one of the important indicators of customer loyalty to a brand because whenever they shop online or in the store, they'll already know what product they want and will go straight to your website, official online store or the shelf on the supermarket that has your product in it.
A high number of repeat purchases indicate a satisfied customer, which increases business profitability. Repeat customers also important key to business success and growth and loyal customers are far more profitable than acquire a new customer.
20 Interesting Repeat Purchase Statistics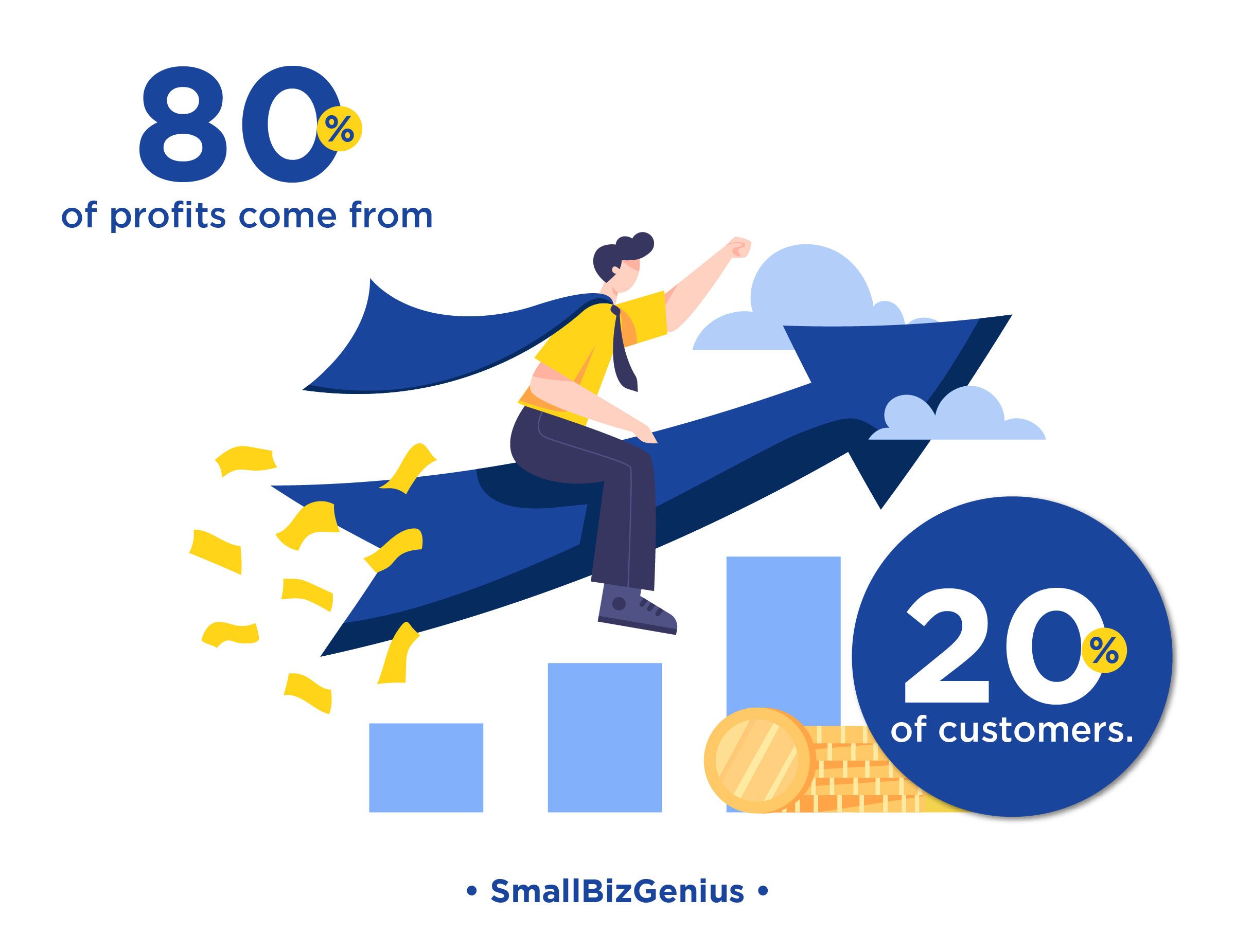 To give you a better idea on importance of repeat purchases to your business, here are 20 repeat business statistics you need to know:
Loyal customers are gold: they are worth 10x more than the value of their first purchase. (Invesp)
Loyal customers spend 67% more than new customers (Markinblog)
Returning customers spend on average 67% more than first-time customers (Bain and Co)
77% of consumers say they stayed loyal to specific brands for 10 years or more. (InMoment)
The average customer spends 67% more in their third year than their first year with a business. (Annex Cloud)
57% of consumers spend more on brands to which they are loyal. (Accenture)
43% of customers spend more on brands that they like. (Fundera)
Repeat customers spend 25% more per order than usual during the holiday season. (Adobe)
61% of MSMEs report that more than half of their income comes from existing and regular customers, not new customers. (BIAKelsey)
33% more product purchases are made from existing customers compared to new customers. (Customer Thermometer)

5% increase in customer retention can boost profits by 25% to 95%. (AnnexCloud)
Repeat customer statistics reveal that returning loyal customers spend an average of 33% more per order as compared to others. (AnnexCloud)
60% of consumers talk about a brand they're loyal to their family and friends. (Yotpo)
On average, loyal customers are worth up to 10 times as much as their first purchase. (White House Office of Consumer Affairs)
60% of loyal customers will make purchases from their preferred companies more frequently. (InMoment)
Customers with an emotional attachment to a brand have a 306% higher lifetime value. (Motista)
52% of customers would make an effort to buy from their favorite brand. (Zendesk)
65% of a company's business comes from existing customers. (Forbes)
93% of customers are likely to make repeat purchases with companies who offer excellent customer service.(HubSpot Research)
After having a positive experience with a company, 77% of customers would recommend it to a friend. (XM Institute)
It's Time to Have Your Own Digital Loyalty Program
The statistics we collect here show how customer retention can transform your business.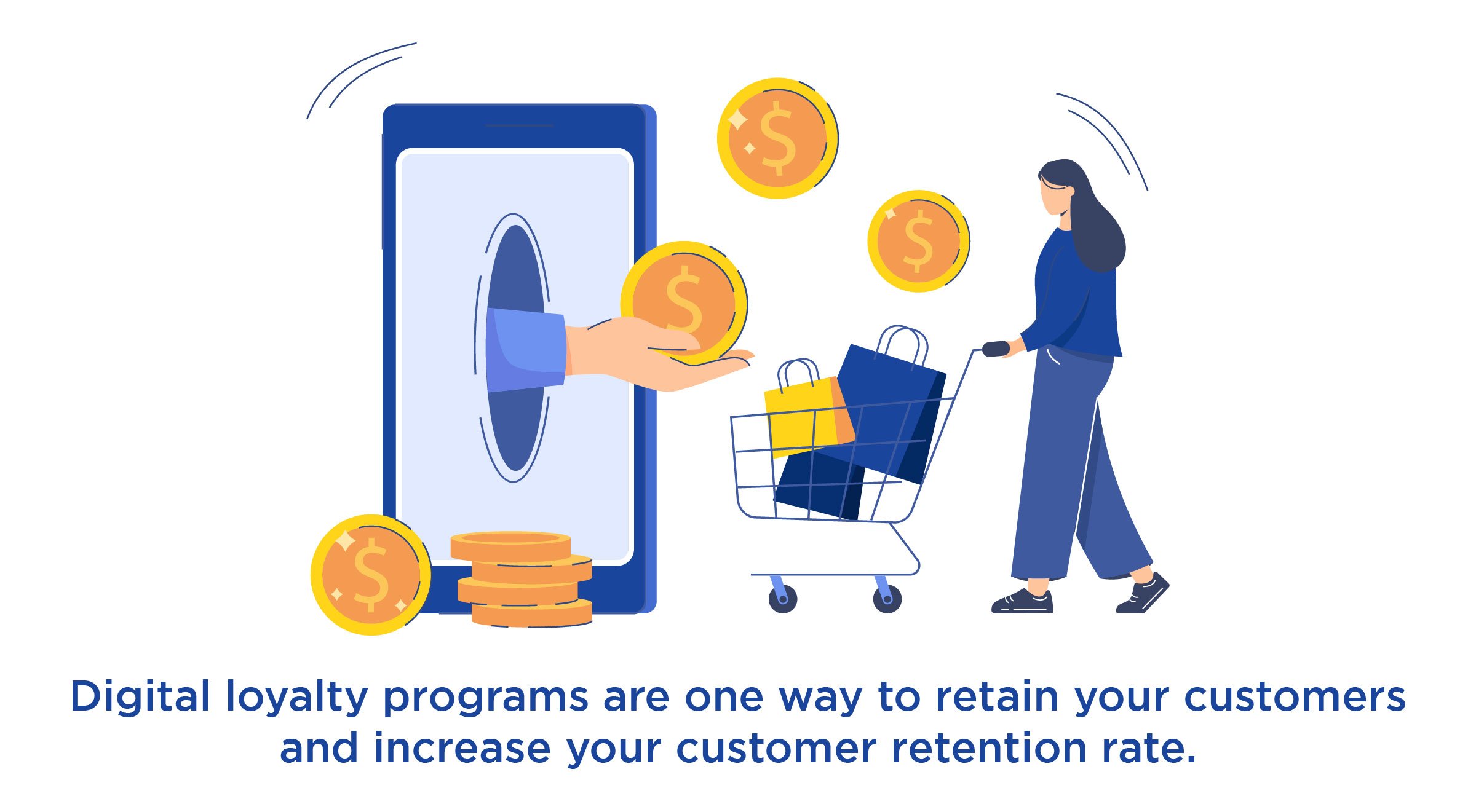 Unlike the last three decades, customers can now control all options at their fingertips. It's getting easier for everyone to switch from one brand to another.
Digital loyalty programs are one way to retain your customers and increase your customer retention rate. Loyalty programs are considered successful because they make your customers feel recognized and special. This leads to loyalty, more referrals and profits. Appreciate their loyalty and involvement with your brand, nurture great relationships with them to turn them from casual customers to the loyal ones.
If you can implement good customer service, provide quality products and services, and increase your customer satisfaction, then get ready to take your business to even more profitable levels!
It is natural for brands to focus on customer acquisition. However, once you start getting customers, it is important to shift your marketing strategy to gradually encourage repeat purchase.
A good retention strategy powered with data and analytics can help you to achieve repeat purchases which also generate repeat sales for your business.