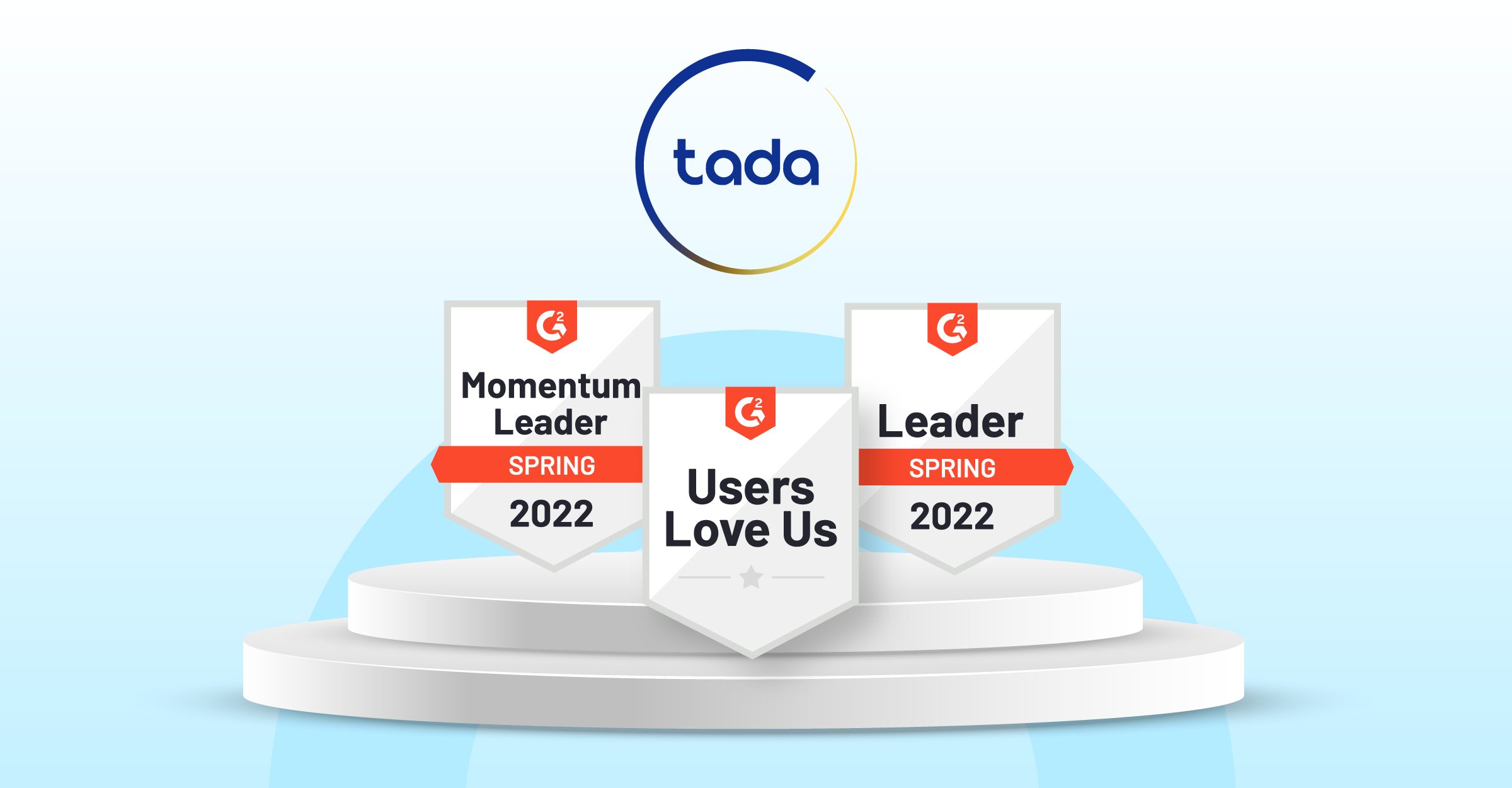 G2's Spring 2022 reports were released last week. And we were thrilled to see our customers had helped Tada win as a Leader in Loyalty Management Software and Customer Advocacy. Besides those, we have also received a badge as Momentum Leader Grid® for Loyalty Management Software.
This report is based on ratings by business professionals, which shows that Tada is highly rated by its users. This report also shows that Tada is a well-trusted company by real loyalty software buyers.
Award Highlights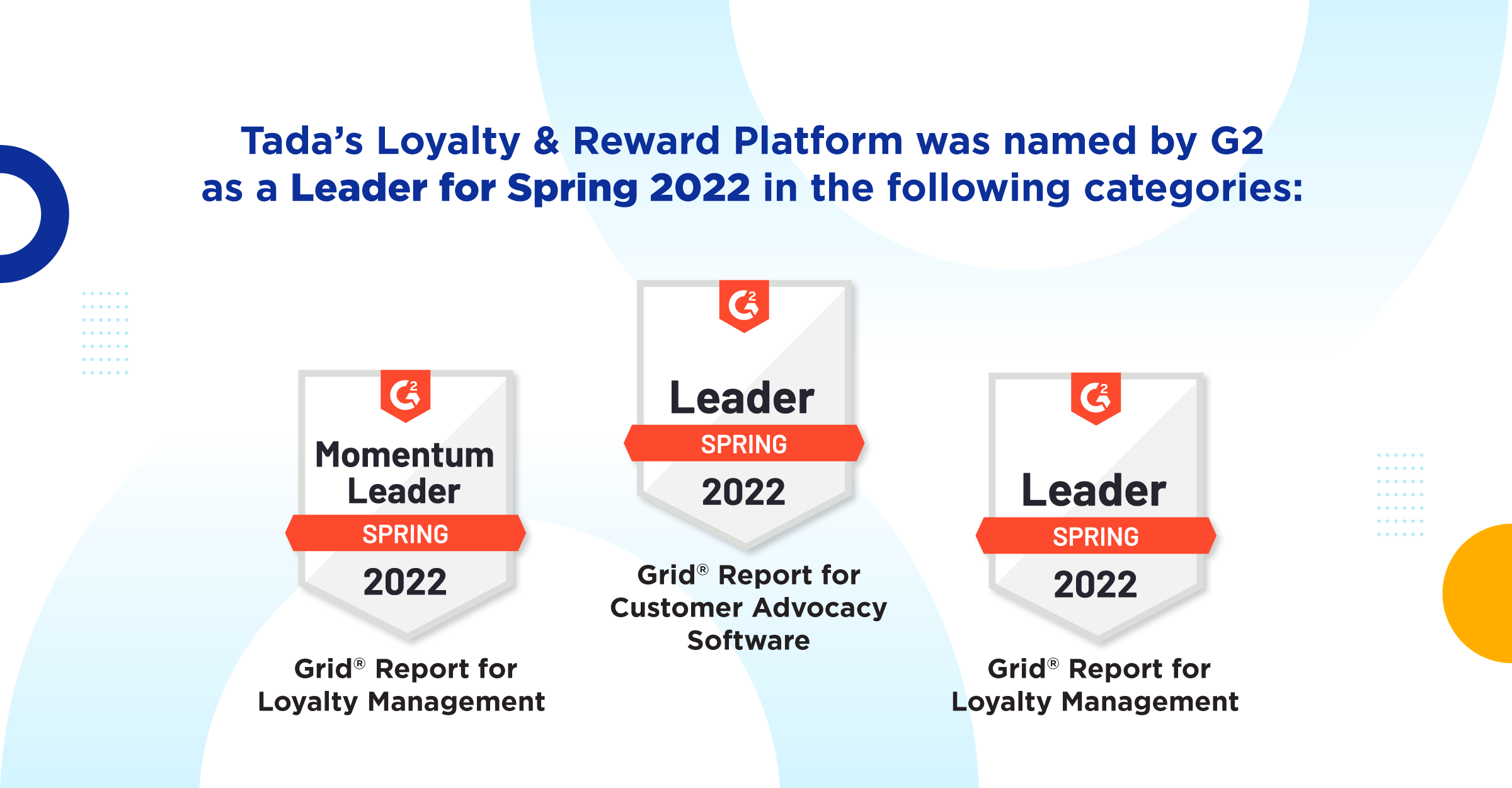 G2 is the leading B2B software and services review platform for users, to industry analysts to make better buying decisions.
The peer-to-peer review system on G2 offers an unbiased and honest experience from different software solutions. They have quarterly awards to recognize top software companies from around the world.
Here's what we won at G2 Spring 2022 report:
Leaders at Grid® Report for Loyalty Management
Leaders at Grid® Report for Customer Advocacy Software
Momentum Leader at Grid® Report for Loyalty Management
According to G2, 100% of our users have rated us 4 or 5-stars with 92% of them would likely to recommend Tada. There are many aspects of the product that have been appreciated;
Quality of Support
Ease of use
Meets requirements
Ease of admin
Ease of doing business with
Ease of setup
The consistently good scores for Loyalty Management category show that we have not lost focus on supporting our customers to achieve their business goals through better customer retention and engagement.
Thank You for Trusting Tada in Your Loyalty & Reward Program
We are beyond grateful that our results have improved significantly compared to how we did in Winter 2022. We owe a huge thank you to all of our clients as we're continuously recognized as one of the top leaders in loyalty software.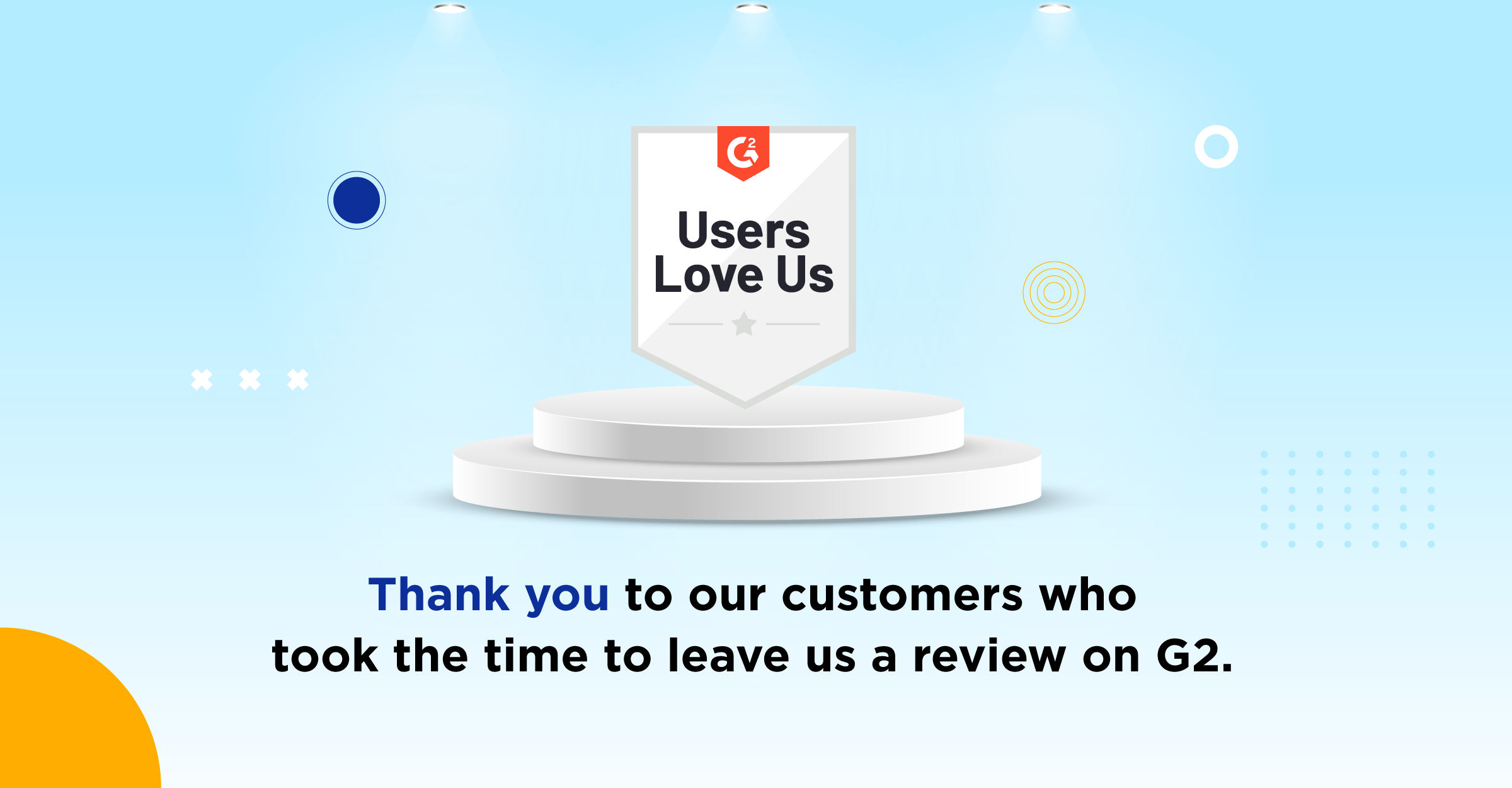 This recognition gives us confidence that we are heading in the right direction, and we are going to use it as a reminder for us to keep improving our Loyalty & Reward platform to help our clients better.
Here's to a bright year ahead!