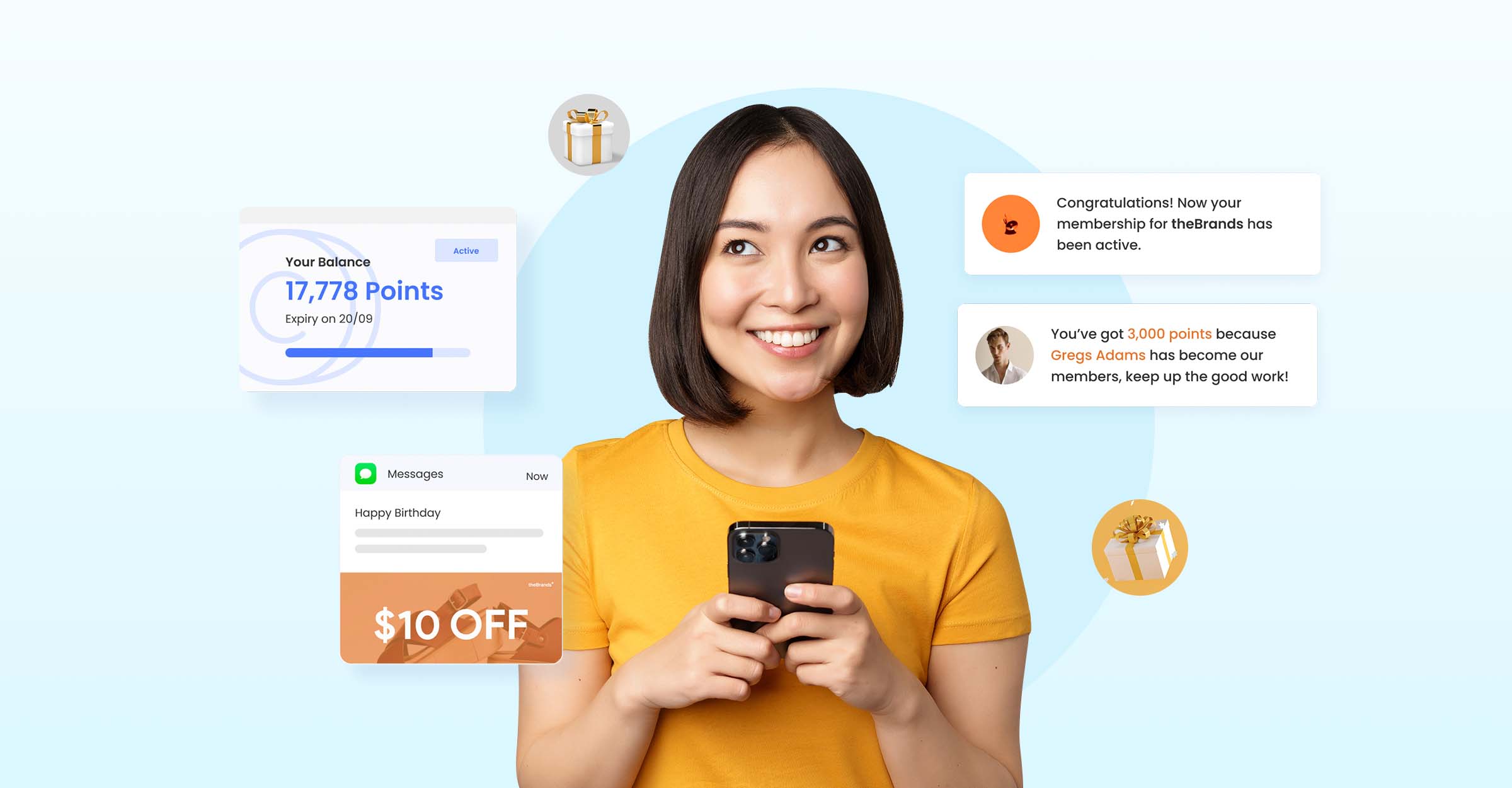 An exciting finding of loyalty programs shows that the average consumer is enrolled in 15 loyalty programs, but only active in half of them.
Why?
It's because too many loyalty programs are created without prioritizing the customer needs.
As a business owner, you must know what motivate customers to join a loyalty program.
The whole point of a loyalty program is to get customers, keep them and increase their customer lifetime value with your brand. It is only possible if customers feel you are benefiting in a way that your competitors are not.
Your best chance of success starts with understanding what your customers want and how you can meet those needs to deliver consistent value.
How to Know If a Customer is Loyal to Your Brand?
You may think that your product is the best. You also believe that your customer service and omnichannel experience are superior to others and that you also have the best loyalty program to keep customers coming back.
But, how much do you know about customers' loyalty?
Are they genuinely loyal to your brand, or are they just seasonal customers signing up for a loyalty program for certain rewards?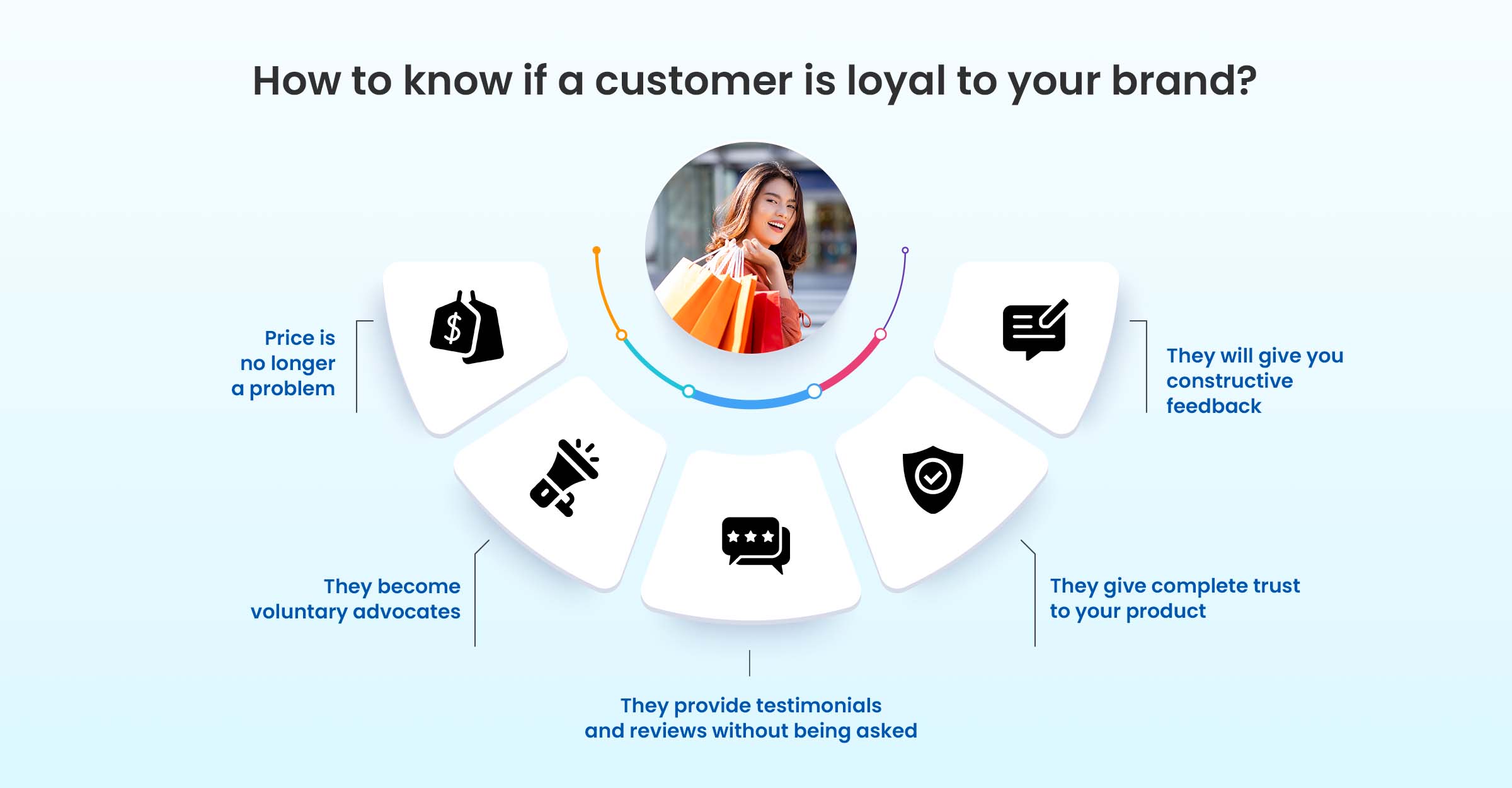 Watch for the following signs to find out if your customers are loyal to your brand.
Price is no longer a problem
If customers still buy your products even though the price has increased, you can say they already in loyal stage.
They voluntary become advocates
A sure sign that you have loyal customers is that they start to support you and become advocates, either through social media or word of mouth to their friends and family.
They provide testimonials and reviews without being asked
If a customer takes the time to leave you a positive review, there's a good chance they'll become a loyal customer.
They give complete trust to your product
A loyal customer is someone who puts complete trust in your product or service and doesn't question the quality you have.
They will give you constructive feedback
Loyal customers are those who are actively involved. They don't hesitate to have open and honest conversations to provide constructive feedback, so your business can improve.
Why Customers Participate in A Loyalty Program?
Did you know that customers look for more than just discounts and coupons from loyalty programs?
Surveys show that the average customer signs up for 15 loyalty programs.
What drives them to join all of these loyalty programs? Is it to save money, or do they have some other inspiration?
The variety of customer needs and preferences triggers differences in expectations or inspiration in joining a loyalty program.
78% of millennial customers join loyalty programs to access discounts.

(

Geomarketing)
28% of millennial customers join loyalty program for convenience reasons, like buying Starbucks without waiting in line.

(

Geomarketing)
In addition, other motivations are also dominated by gifts. 75% of consumers say they prefer brands that offer grants, especially when brands can recognize their special days like birthdays. (SmallBizGenius).
Brands with a good and attractive loyalty program are also appealing factors for customers to recommend a product.
Research by SmallBizGenius shows that more than 70% of buyers will recommend a brand to their relatives and close circle if the brand has a good and attractive loyalty program.
While many customers see loyalty programs as savings, they also want to feel special and have a memorable experience.
94% of customers will take advantage of exclusive offers such as VIP access. Exclusivity makes loyalty programs more attractive, attractive, and desirable. There's also a FOMO (Fear of Missing Out) effect at play here.
What do Customers Want From A Loyalty Program?
While traditional "Buy X, Get Y" offers are still great for getting people to come back (or click on your website), it still takes more than a gift every 7 or 8 transactions to inspire an emotional connection with your brand.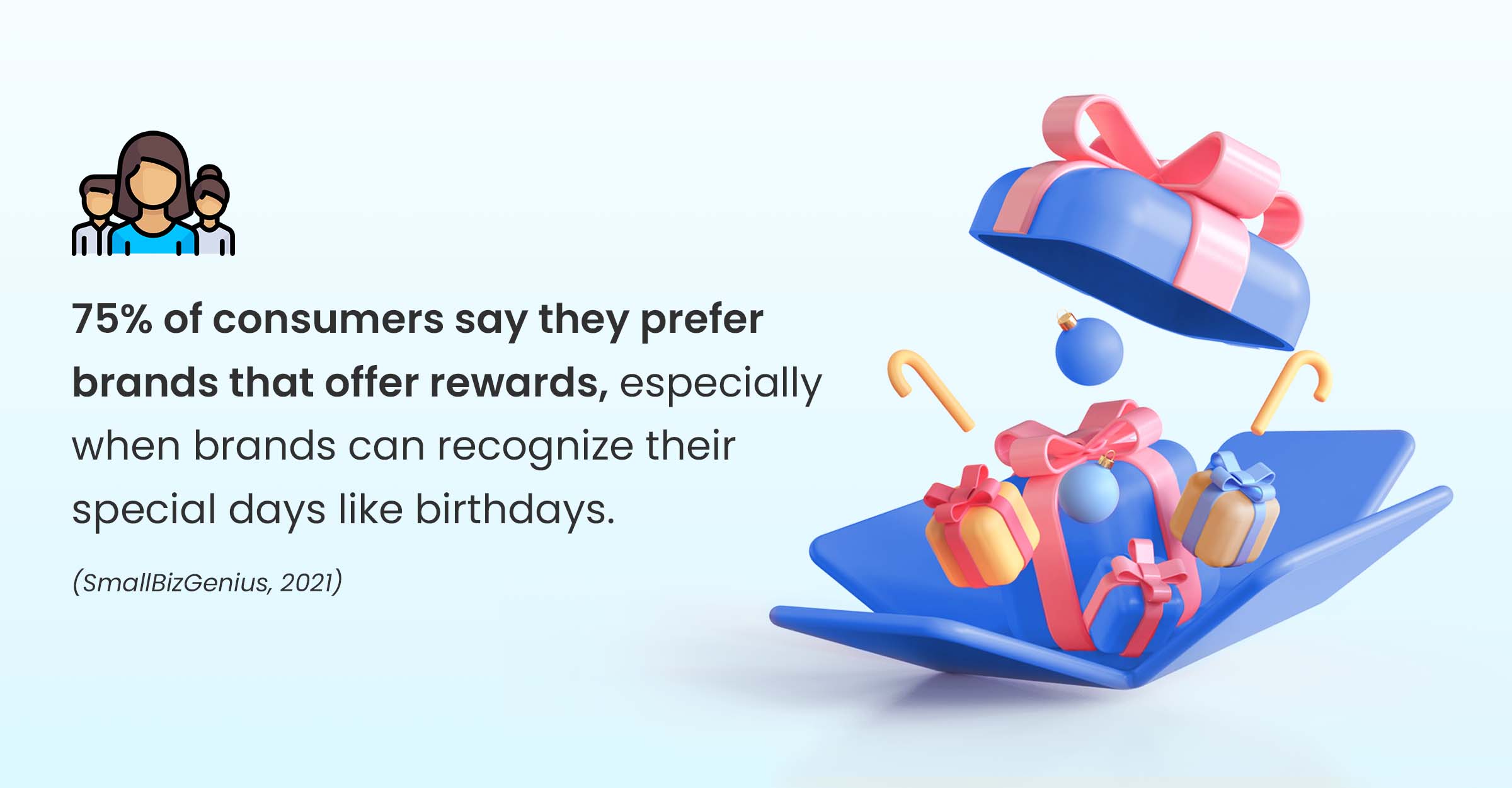 So, what exactly do customers want from a loyalty program?
Easy to join, easy to earn points
Make your loyalty program as seamless as possible. Avoid asking to fill in too much data. Also, create a transparent point & reward value system. Be as simple as possible, so that customers can easily understand them.
Many customers want immediate or instant benefits from a loyalty program. Loyalty points are not included in this case, as customers need time to acquire the benefits.
For example free coffee, free shipping on today's purchases, or discounts on certain accessories after they signing up. It doesn't have to be expensive, but customers will appreciate it.
The variety of rewards choices are an essential attraction for customers to join a loyalty program. Offer a more varied reward options, so that it can cover different lifestyles and preferences in particular demographics.
Integrated online and offline store rewards
Loyalty programs should not be limited to when a customer makes a purchase, but should be present at every customer interaction, online or offline. You can opt for omnichannel loyalty program to reach all your customers wherever they are.
Get surprise on a special day/event
Who doesn't love getting something special on their birthday? And by joining a loyalty program, they usually get special offer on their birthday which make them feel more special for the brands.
Create an Effective Loyalty Program with Tada
The success of loyalty program starts with a clear understanding of what your customers want, and use your company' resources to meet those needs.
You can also opt to have loyalty platform like Tada to do the work. Tada helps businesses turn transactions into relationships and customers into advocates.
Through the right customer retention program, Tada helps clients retain their B2B and B2C customers with the full support of a loyalty platform that can be customized based on your needs. Request a free demo now to see how Tada can help your company.