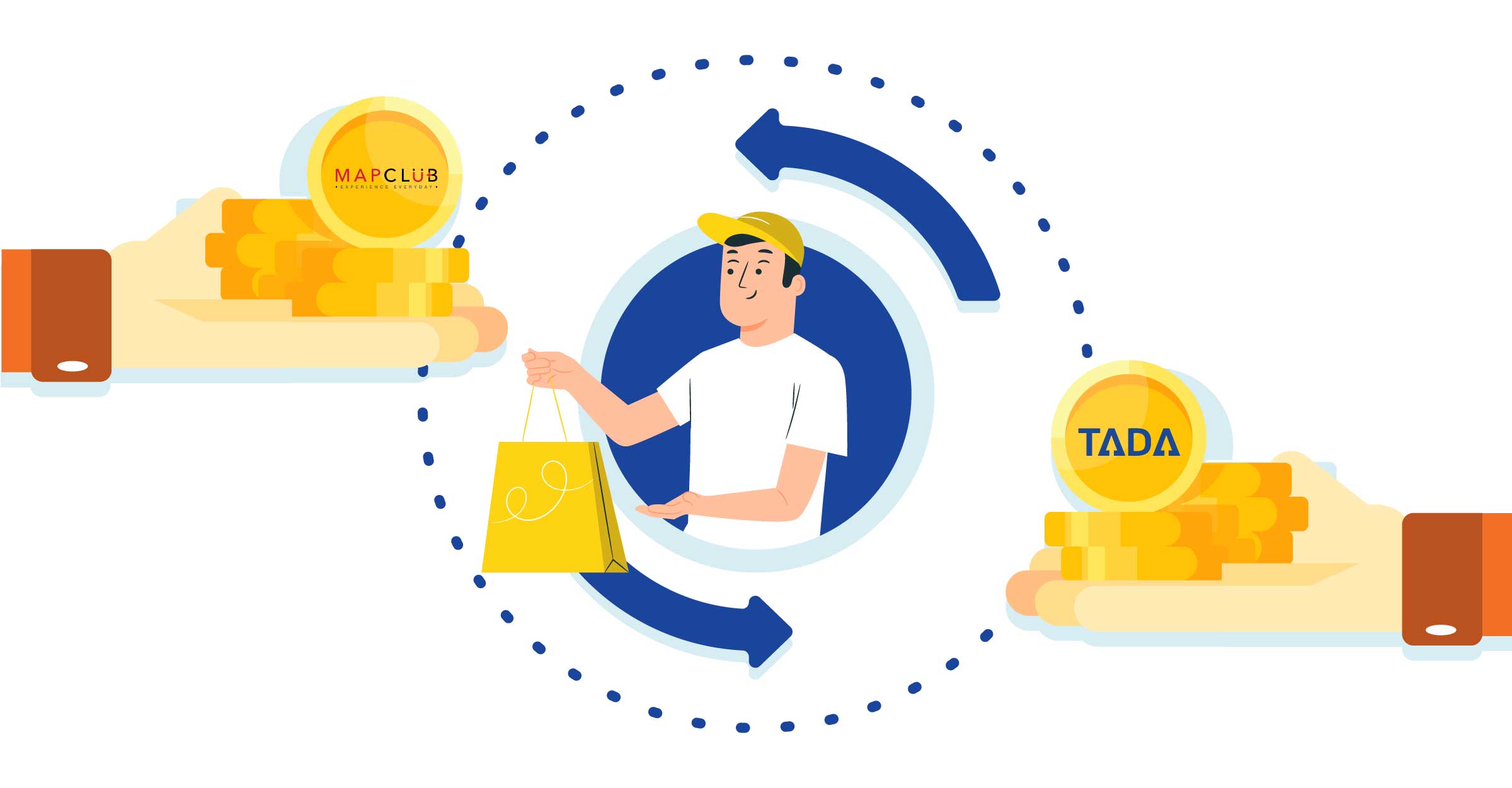 We have great news: users can now exchange their points into MAPCLUB points!
This is possible because we have just launched an exciting development in our rewards catalog called the point exchange category! Let's first understand a little more about this newest category in our rewards catalog.
Point exchange allows your users to convert their loyalty points into other loyalty programs' points or miles.
The point exchange system brings various benefits for brands and end users:
Very attractive for users
It allows users to build up favorite balances faster by moving their loyalty points into other loyalty programs' points and miles.
Flexible
With this system, users can exchange as many or as little points as they want. The numbers of points to be redeemed can vary and thus allows the users to take full advantage of your loyalty program.
Broader rewards ecosystem
Many of the brands to be onboarded on the points exchange system are actually connected to their own rewards ecosystem. Therefore, by using the point exchange option, brands further broaden their rewards options for users.
Can send points to other recipients
The point exchange system allows users to convert and send their points into other users' loyalty program accounts as a gift, provided users input the correct recipient's loyalty account number.
More convenient for brands
Now brands do not have to connect individually to these other loyalty programs, nor do you have to manually inject or send data to vendors to convert your users' points. TADA will remove these hassle-full steps for you!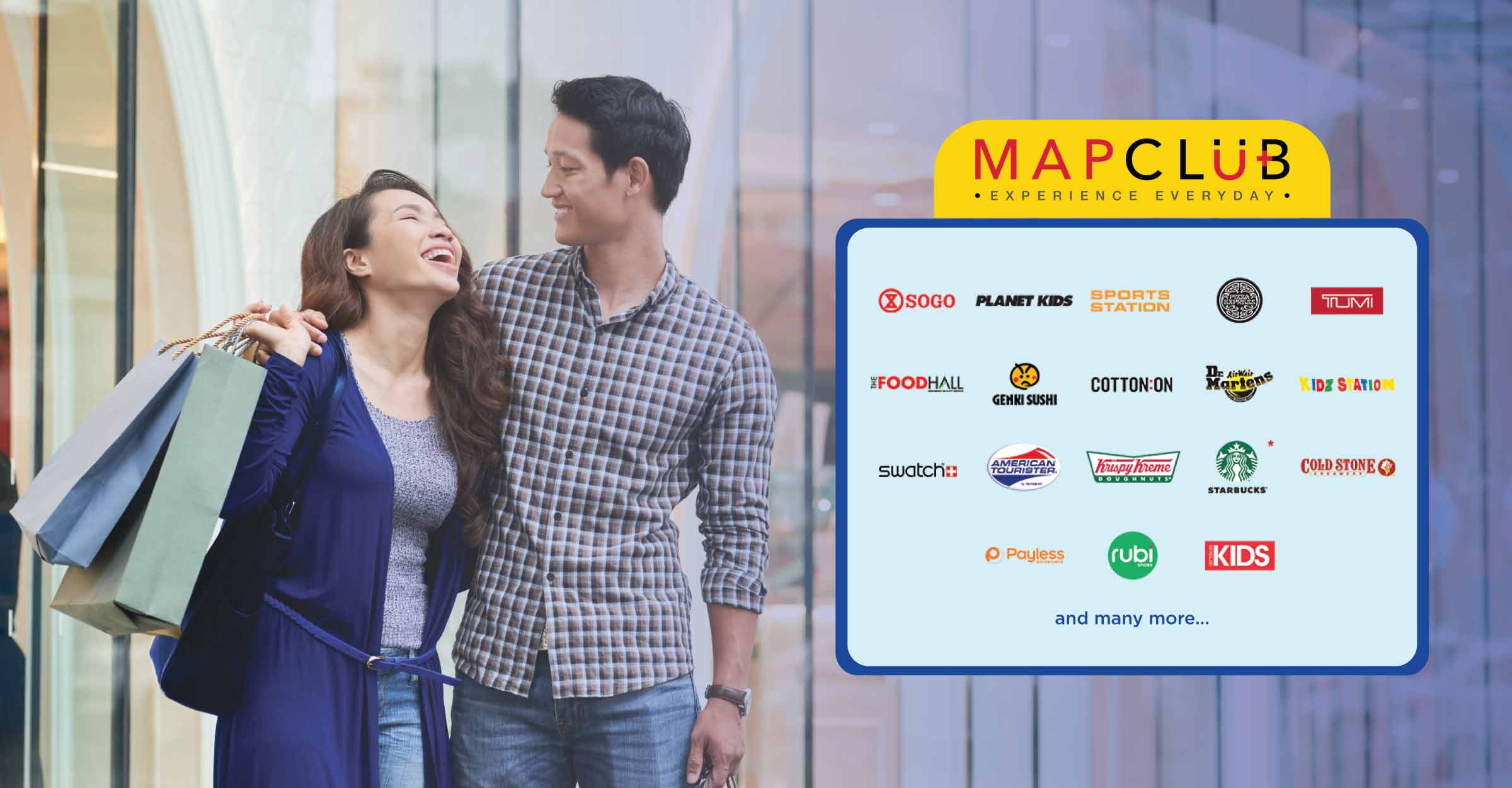 The first brand that is now already available on TADA's rewards catalog is MAPCLUB points.
MAP is the leading lifestyle retailer in Indonesia with over 2,600 retail stores and a diversified portfolio of brands that includes sports, fashion, department stores, kids, food & beverage and lifestyle products. Some of MAP's iconic brands include Starbucks, Zara, Marks & Spencer, SOGO, SEIBU, Oshkosh B'Gosh, Reebok, among many others.
Here is the end user's journey to redeem their points into MAPCLUB points: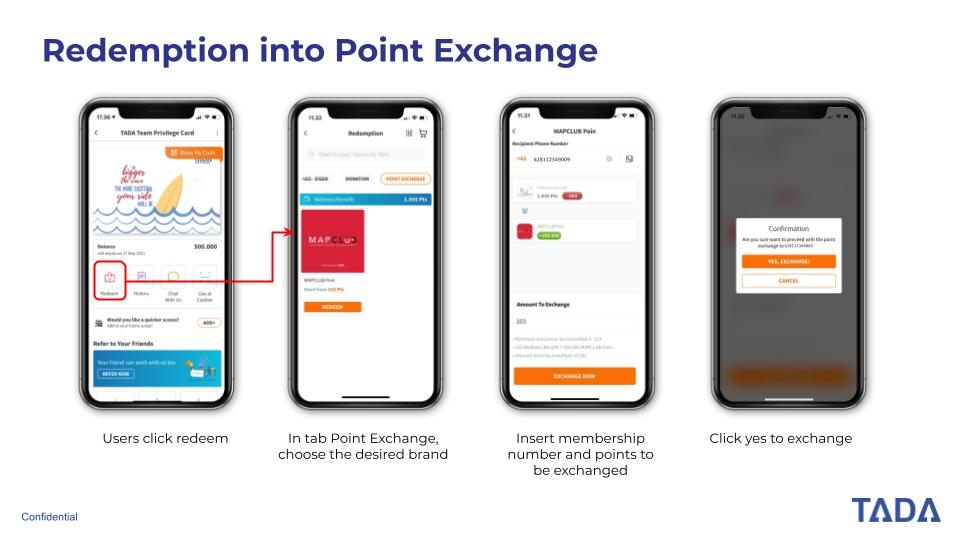 Some terms and conditions related to MAPCLUB points:
Users' points will be converted into MAPCLUB points
MAPCLUB points will be added straight to the account within 2 working days.
Users can check their points from the MAPCLUB apps
MAPCLUB points can be used in store or for online purchases at

https://www.mapclub.com/

Expiry date of MAPCLUB points is exactly one year after the points are received in the MAPCLUB accounts
For more information regarding MAPCLUB points,

click here
We always strive to make users' loyalty journey more interesting and flexible to keep them retained in your business for the long run. We believe this new point exchange system, and specifically the ability to exchange loyalty points into MAPCLUB points will be very attractive for your users!
Contact your client representative to learn more about this new feature today!