In the past 10 years, people's behavior of business has changed significantly from the physical to the virtual. It is still happening now including in franchise business. Quite different from the conventional concept, a virtual franchise enables you to grow your brand with the help of your customers as franchisees through apps or websites. One simple example is that when customers buy your product in the app and then they are asked to "tell others" or "share the product" to their friends so you get more potential customers. The franchisee on the other hand, gets rewards like points, vouchers or others to use in the next purchase. It then creates a profitable symbiosis between the franchisor and franchisee as both get the benefits they want: higher selling and rewards, respectively. You can create a new sales channel and at the same time creating an opportunity for others during this time.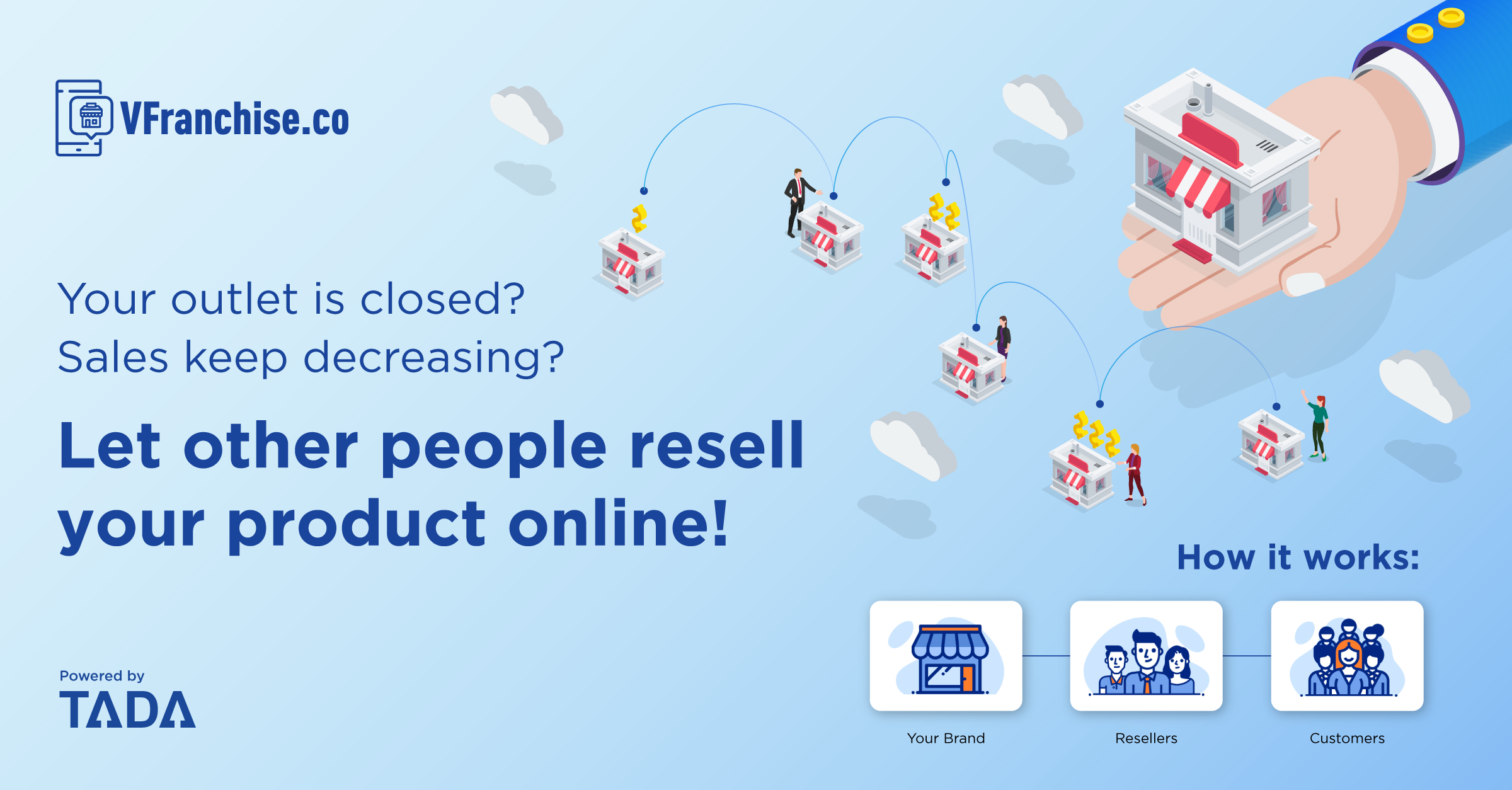 Why Virtual Franchise Now?
Building your own business gives you a lot of challenges to conquer, including how to increases the selling. Even if you have spent a million bucks for hiring a marketing expert, it is not guaranteed that your business will grow as expected. Let's move on to a modern way of running a business by using a virtual strategy. The term "virtual franchise" refers to a marketing strategy that creates a symbiosis between the brand (franchisor) and the buyers (franchisee/ reseller). By employing a virtual franchise, the franchiser can enlarge the market without spending so much time, energy, and money as the job has been done by the franchisee. In turn, the franchisee gets various commissions, such as rewards points, vouchers, or others. Now the question is, why do you have to switch to a virtual franchise right from now on? Here are the answers you must consider:
High Level of Employment Leads to Self-Employing Trends




According to The Wall Street Journal, in April itself it is reported that the job losses level has reached 22 million which is equal to 18% of the unemployment rate. This number cannot be underestimated since it can be worse at any time, especially during this time when the COVID-19 pandemic becomes a great disaster around the world. The high rate of unemployment, as the result, leads to self-employment trends in which people are in competition to build their own business. The more businesses to develop, the smaller the market available. Therefore, you will need a very effective and efficient strategy to enlarge your market without sacrificing too much time, energy, and budget thus you can get more buyers and profit as the final goal.





High Use of Social Media to Promote and Make Buying Decision




People nowadays are in some ways different from ten or twenty years ago when the use of gadgets and social media was not that popular. Today, people do not only use social media or social chat platform to make new friends. They give more meanings to the technology by turning the media as their promotion device. Introducing their business, showing people what they sell, and telling others the good feedback of their customers are very common to do. Surprisingly, the use of social media is proven to be effective enough to get potential customers and help them make buying decisions. Virtual franchise helps you to do the job more effectively using the franchisee so you can save your time to do other important things to develop your business.





The Strategy is Proven to Be Effective




The virtual franchise is something worth-considering as the fact says the strategy is proven to be effective. One real example is the KFC Pocket Franchise in China which employs social campaigns as its new business model. Using interesting game and other strategies, the social campaign is successful in making more than more than 42 million of direct sales through social media only in 120 days. You can now imagine how great your business can be by utilizing the right marketing strategy of the virtual franchise.
These reasons should be enough for you to change your mind and start having a meaningful and profitable symbiosis with your customers, virtually. Tell the world what you have and how wonderful your business grows without breaking a sweat. Let's discuss to know more about our digital reselling strategy.