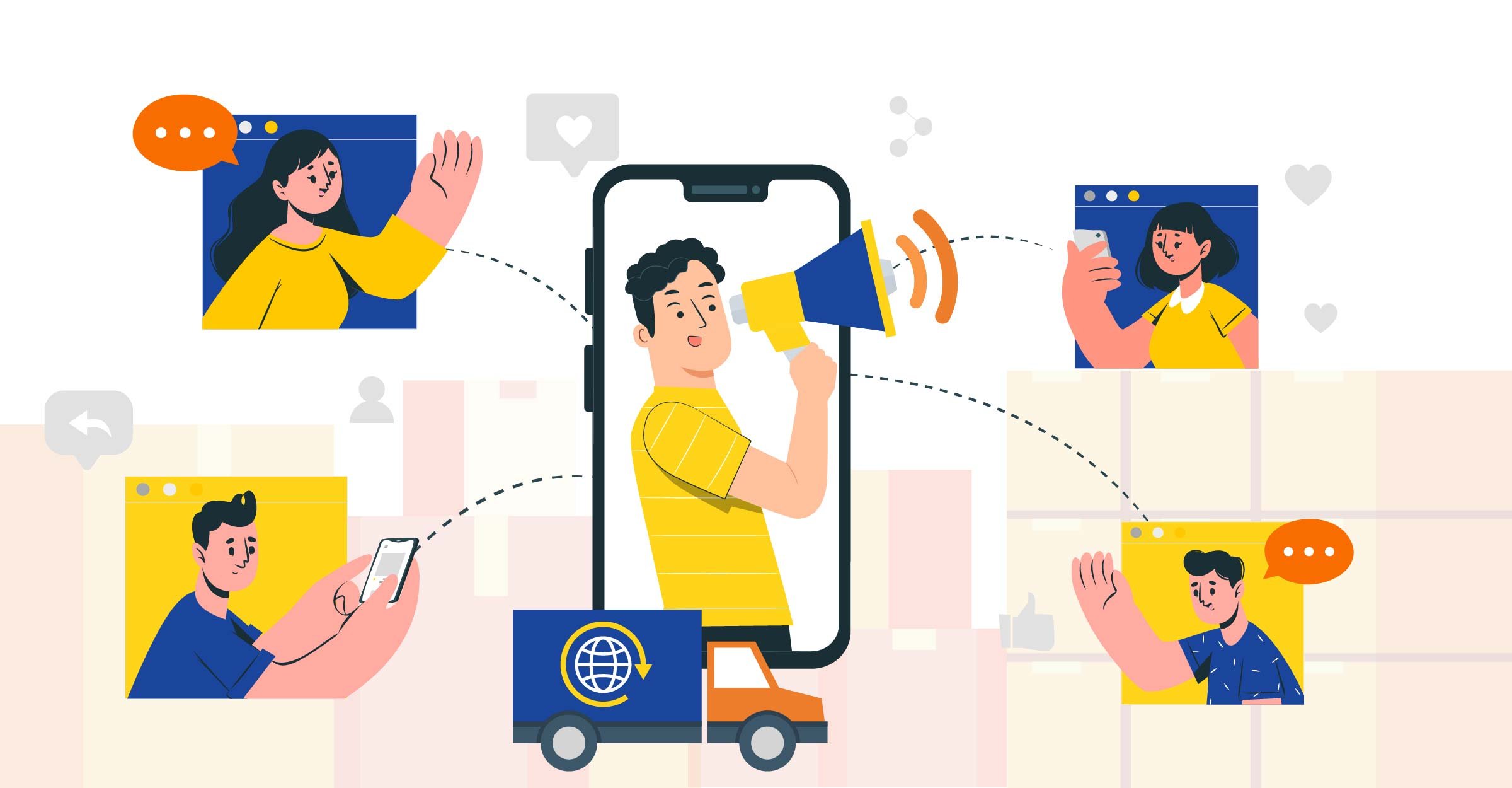 Today's channel partnerships are more complex. Your customers have longer purchasing cycles, and immediate access options and information that influence their purchasing decisions.
There's a lot of disruption in today's channel too, aside from your competitors, but also so-called influencers with large fan bases can have significant impact on purchasing decisions. Even more, after the outbreak of the global pandemic, FMCG companies are required to understand how distribution channels are affected.
As much as the pandemic shook the industry, distribution channel partners are struggling too. Lower demand from end-customers to the rise of certain product categories than other products have caused some disturbances.
So, even if the FMCG industry struggles to keep its business strong, channel incentive programs are becoming increasingly important to create stronger relationships with channel partners that in the end will increase business revenue and total sales.
What's driving the need of channel incentive program?
According to Forrester, channel incentive program is considered an essential navigation tool, as 75% of world trade is traded through distribution channels.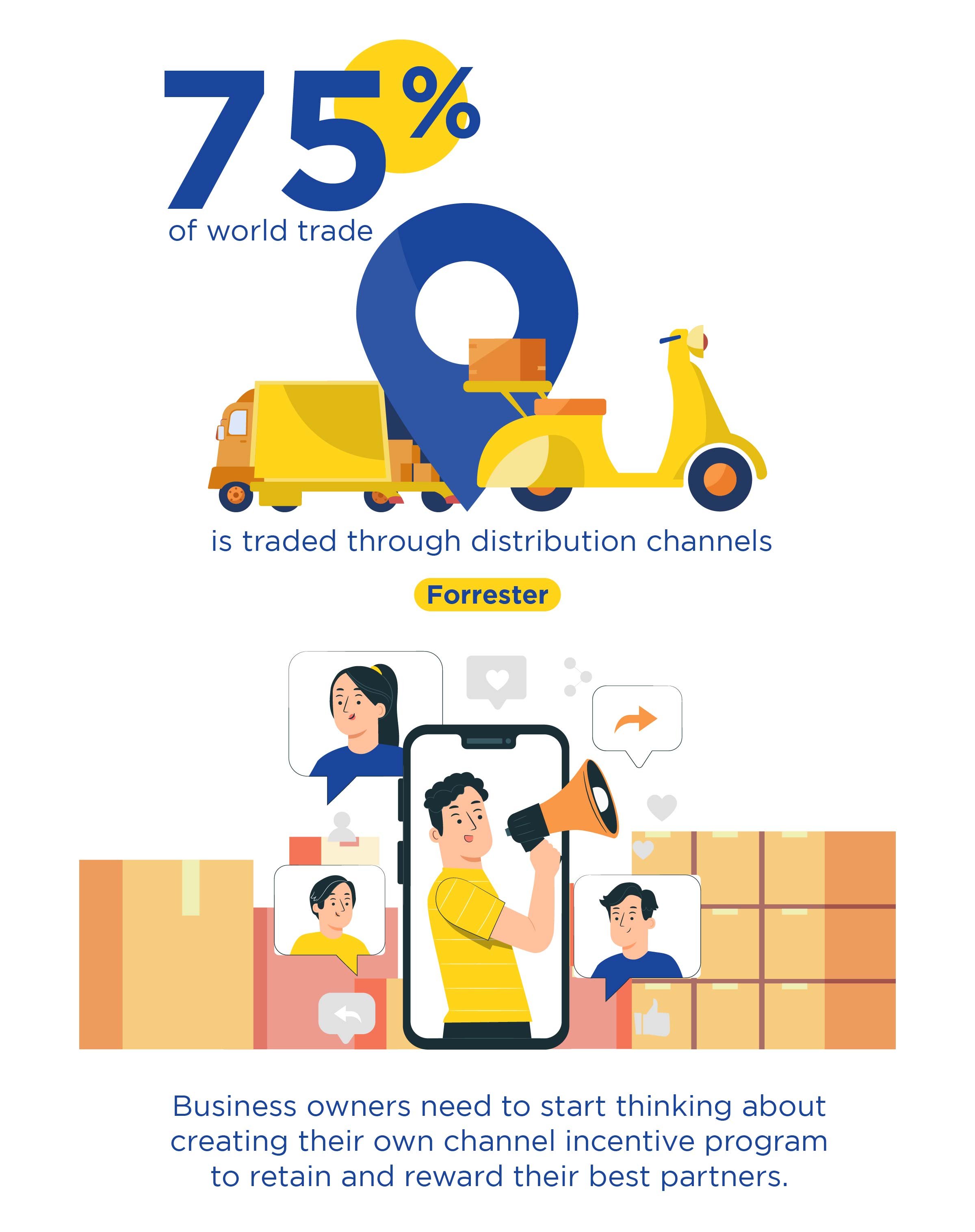 That's where channel incentive programs can tap in; to forge meaningful relationships with channel partners that is beyond loyalty. You can't earn authentic brand loyalty simply by giving reward points (especially if your competitors also offer similar scheme) without maintaining your communication and offer full support for your channel partners should they face any difficulty while selling your products
If you are still in doubt whether to have channel incentive program or not, here are some of the factors that drive the channel incentive program as a sensible program to consider now:
To maintain and expand the market share amidst pandemic and post pandemic
The pandemic has changed the way people do shopping where online shopping is more preferable at this time (and in the future too!). This condition also changed the way channel partners sell the products to the end-customers because more people love to shop online.
With an incentive or points on the line, the channel partners will be encouraged to sell your products more in hope to get points that can be redeemed to various rewards.
This way, your market share remains stable and hopefully can grow positively. You can also retain your channel partners to stay with your company by rewarding them for any milestones in sales.
To stand out against your competition in a highly competitive market
With highly loyal channel partners on your distribution channel, your products can stay afloat amidst changes in consumer demands and competitor strategy.
As the FMCG market is so crowded and competitive, having channel partners that are willing to go the extra mile to promote and sell your products to the small retailers or end customers is one of the ways to stay in today's business.
To make sure the right product reaches the customer at the right time
Due to the size of the supply chain and also the market itself, distribution of products can take some time to reach the end customers.
Many times this can cause the delays in products to reach supermarkets or small retailers shelves when the end customers need it. This can cause customers to buy products from your competitor that are similar to yours.
The potential for losing customers is even greater. But with incentives from your company for every sales to the channel partners, they will prioritize distributing your products to other smaller partners in distribution lines, to make sure the products reach the end customers on the right time without accumulating excess stock in the warehouse
To win product placement in supply chain from the supermarket to the traditional retailers
When wholesalers or retailers get certain rewards from the company for selling their products, they surely won't hesitate to display the product on the front shelves. Especially when your channel incentive program not only gives digital rewards, but also other special rewards like gold bar, smartphone, etc.
When you have an engaging and interesting channel incentive program that encourages your channel partners to perform just like what you want, winning product placement on the shelves without pay or rent will be possible.
To celebrate channel partners as part of the business' important division
Incentive program help to engage your channel partners and make them feel valued and appreciated. This in turn will create emotional bonds that will increase their loyalty to your brand. This way, they are not only your partner, but also brand advocates that will market your product positively.
The Importance of Incentive Platform
As channel partners hold the key to influence end customers' buying decisions and increase your business's revenue, channel incentive programs are a proven way to nurture strong partner relationships and stimulate sales in the long run.
We are surrounded by conveniences today, one of which is using the channel incentive platform. By utilizing the existing platform, your business will get the following benefits:
An integrated ecosystem that allows channel partners to connect to incentive programs and track their rewards
Easy gamification settings for onboard channel partners
Integrated dashboard for assigning, monitoring, and tracking rewards sent to the channel partners
Access to a wide range of reward ideas for channel partners such as e-vouchers, e-wallet and physical items like gold bars.
Data collected can be a powerful insight for the company to increase production of a particular product, develop new products that complement existing products, or change marketing approaches in a particular area.
Easy integration with the company's current web or app with API integration.
Your Time is Now!
In an era of easy access to product information, more and more companies are looking for loyalty programs to reward their distributors.
Everyone, regardless of company size, profits, industry, or business model stage, can benefit from the right compensation program. Don't wonder when the best time to start the distributor loyalty program is, just believe that your time is now!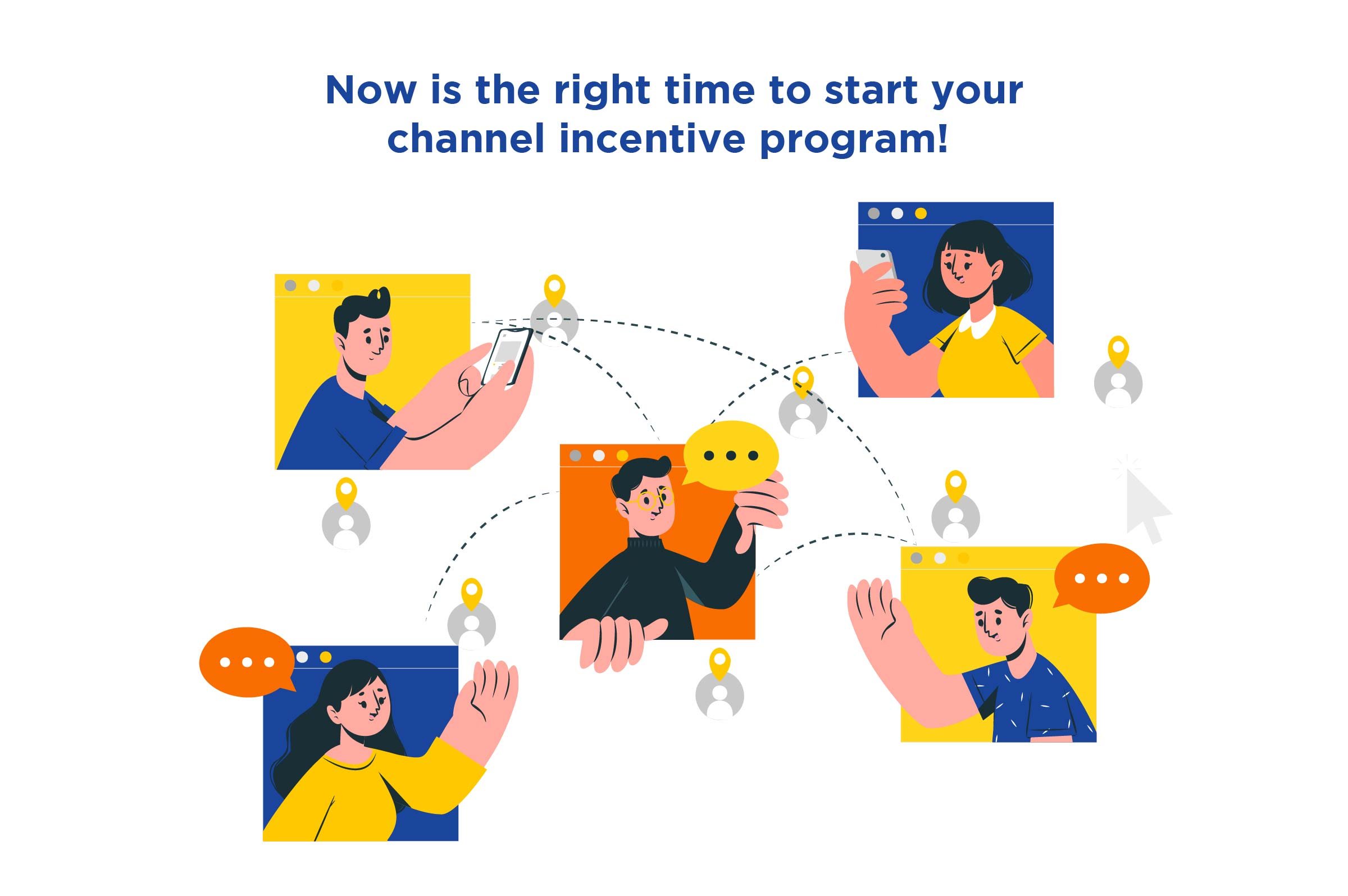 If you are looking for trusted platform to create your own channel incentive program with no hassle, TADA can be a one-stop solution for you who are still confused about how to reward your channel partners effectively to achieve your business goals.
With a variety integrated loyalty programs and wide range of reward catalog, we can help you create the most suitable incentive program for your business. Request your free demo now to start your journey with us!