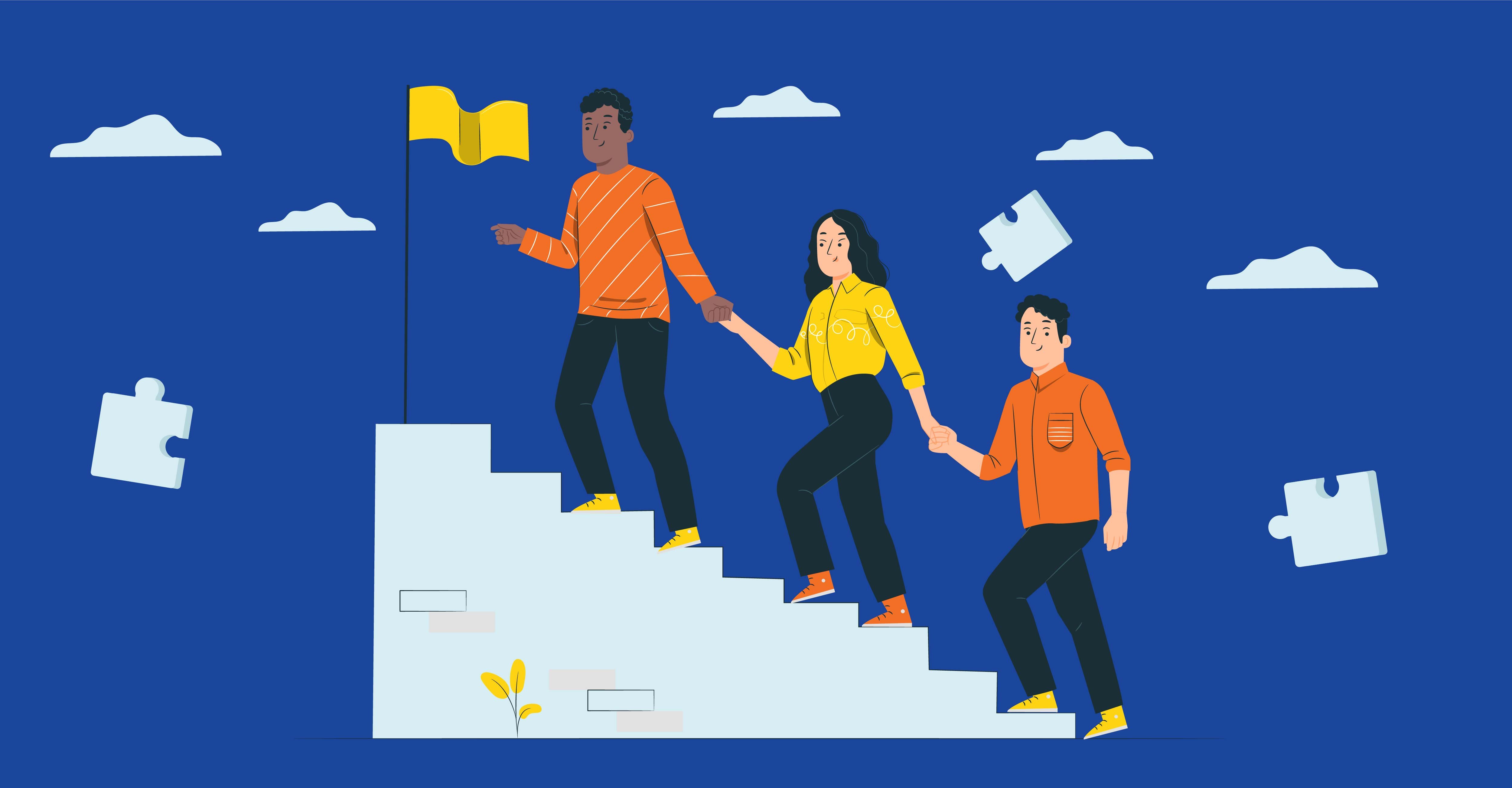 Every business owner wishes for the business to develop and succeed. One way is through proper business marketing strategies.
Marketing helps businesses to be discovered by more people which may end up converting them into new or even loyal customers. For new businesses, business marketing strategy may be a vague concept.
Here are 10 marketing strategies that can help develop your business!
1. Giving vouchers
Giving vouchers is a business strategy that is still relevant even now. Everybody loves getting vouchers because it helps them save some money to try a product.
Vouchers are useful in both acquisition and retention. Moreover, in this era, giving vouchers has just gotten easier since it can be done digitally. Its redemption process has become more secure, organized, and scalable.
2. Google My Business optimization
Ranking higher up on Google is an impactful business strategy. If a customer is looking for some cakes, he or she will most likely type "cake" on Google followed by his or her current city. They will most likely only notice businesses that appear higher up on Google.
If you successfully rank your Google My Business within the top 3, you can market your business to many people effortlessly. To move up the ranks on Google, you can complete your profile and capture more ratings and positive reviews. You can do this simply by asking for customer reviews when they visit your store.
3. Email marketing
Email marketing is one of the most basic business marketing strategies. Email marketing also costs less, is easy to automate, and segments many customers at once.
Many people visit your site but hesitate before making a purchase. But, you can prompt them to enter their email so you can approach them from there. Send emails with powerful lead magnets that make people actually want to open them.
4. Content marketing
Another business strategy you can do is content marketing, which is creating relevant and attractive content that captures and retains customers. Content marketing is different from paid ads because it has a long-term focus.
It doesn't have to solely be blog articles. You can also create content in the form of videos, podcasts, e-books, and others that are relevant to your business. With quality content that is optimized for both SEO and your audience, content marketing can be a powerful business marketing strategy.
5. Use niche brand ambassadors
Nowadays, many businesses have started using brand ambassadors to promote themselves. However, not all brand ambassadors are effective in bringing customers to you. The trick is choosing brand ambassadors with a particular niche that matches you.
For example, let's say you are selling fitness products. You can choose a brand ambassador that is well-known in the fitness industry and is credible. They don't have to have millions of followers. With a more niche-specific ambassador, you can be connected with potential customers that suit your target market.
6. Use social media
These days, the power of social media cannot be ignored. Social media has been a huge help for new businesses to grow from the ground up. You don't have to be a social media expert to build a strong presence.
You just need to create a balance between sharing about your product and interacting with customers. Make sure not to promote your business too much. Build communication organically with your followers.
7. Do ads retargeting
Ads are a popular business strategy. You can optimize your ads by retargeting your Facebook ads. When you post a Facebook ad, you first need to target the right audience down to their preferences, age group, location, and other criteria.
Afterward, use Facebook Pixel to monitor the audience that visits your page. Then, you can identify groups that are interested in you and retarget your ads to reach those groups. This business strategy helps increase the possibility of conversion.
8. Create a referral or reseller program
A highly satisfied customer will have a great influence on your business. Customers love to talk about experiences they gain to their closest ones. If they share positive things about you, they might bring in new customers.
Incentivize customers to promote your business through a referral or reseller program! Give attractive rewards to customers who bring a friend. You can also turn customers into resellers that sell your products in their social circle.
This is an efficient business marketing strategy because it only makes use of customers. A highly satisfied customer will have a great influence on your business.
9. Partner with other businesses
Businesses do not always have to compete. There are many businesses that might be a good fit for you and are willing to collaborate. Back with the fitness product business scenario, you can collaborate with healthy food or catering brands and offer bundling promotions.
It helps you reach customers with similar preferences and behaviors. You can also use this opportunity to learn insights from other businesses!
10. Have an event or webinar
Events, webinars, or workshops are a great way to promote your business subtly. These events are a chance to show your expertise and build your credibility in front of potential customers.
You are also forming a genuine connection with your audience because you are not conducting hard-selling. This type of interaction leaves a much more lasting impression on them.
Key Takeaways
Proper marketing strategies are important for both new and existing businesses to develop. How do you market your business?
Some great ideas are by giving vouchers, content marketing, using niche brand ambassadors, and creating a referral program.
Are you interested in trying any of these business marketing strategies in your business ecosystem? If you want to start but are still unsure how, or have other ideas you want to suggest, don't hesitate to contact us as we're here to help! Start promoting your business and reach more customers with us.