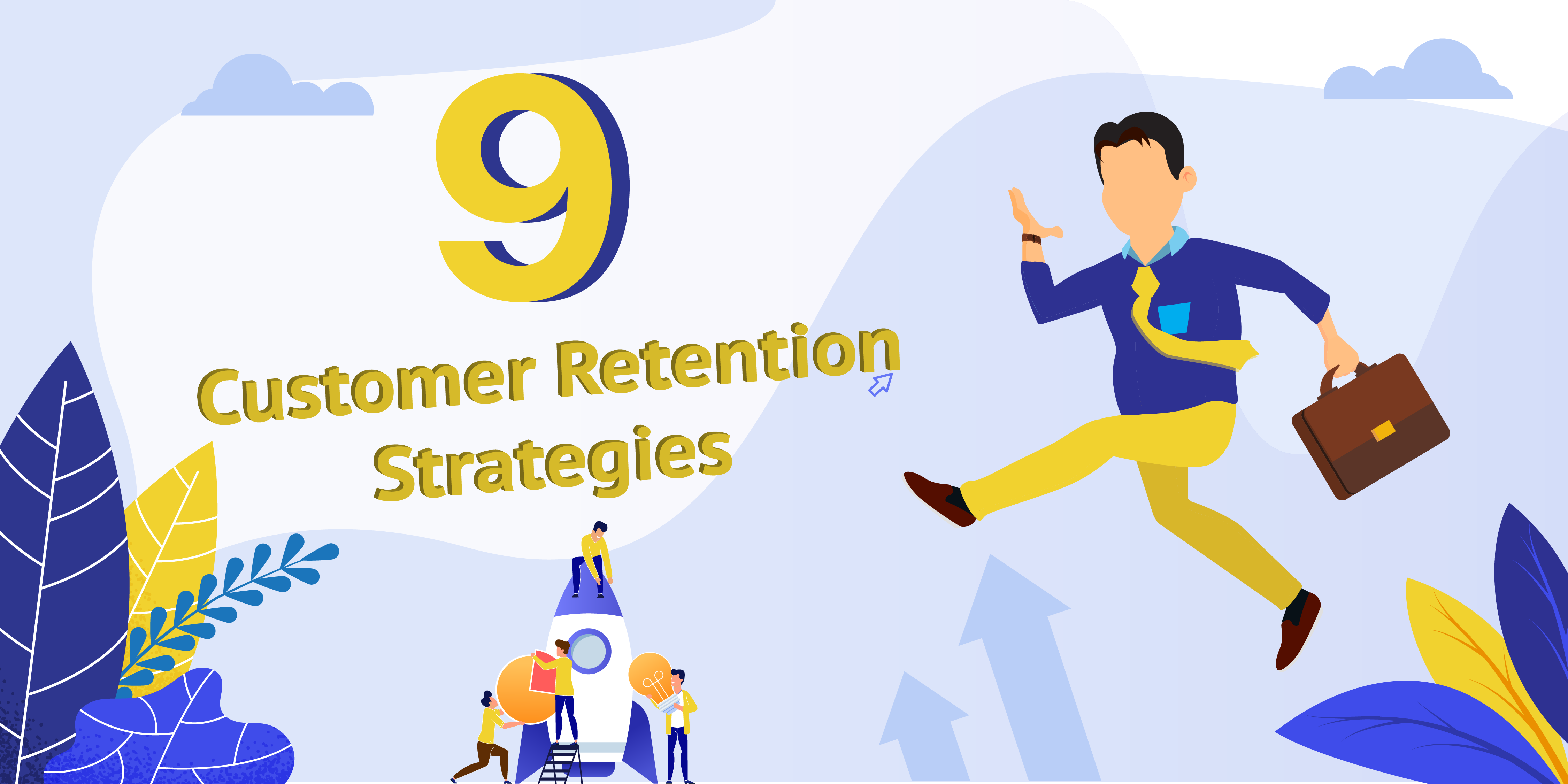 Customer retention have come a long way from just providing loyalty programs, in this article, we have chosen to present you with 9 Best strategies used by top companies, in hopes that you may find some inspiration and create your very own ground-breaking retention strategy.
1. Educate your customers on your products
Apple is the king of loyalty. Customers are willing to camp day and night to get a hold of Apple products, and this is not due to the hard selling from the sales team, but instead, Apple focuses on creating a friendly, inviting environment centered on product education.
2. Connect with your customers
Coca-Cola understands their customers, the campaign 'share-a-coke' resulted in an increase of 2% in their soft drink sales. When customers see their names on the packaging, it somehow creates a connection and ties them to the brand and they would feel more encouraged to make a repeat purchase.
3. Listen to your customers feedback
Nestle takes their customer's feedback very seriously, they even opened a customer engagement center to mange its offline and online brand data. The center focuses on customer analytics to understand customers real needs and wants.
4. Regularly upgrade your technology
Google is the best example when it comes to upgrading their technology, they have everything from Google+ to Google Analytics.
Google's dedication to technology is what keeps their customers coming back to them, they are always on the ball, updating their technology, coming up with new products to make the lives of their customers easier.
5. Have a good loyalty rewards system
Southwest Airlines attracts loyal customers by having huge incentives. Benefits include, free flight changes, checked bags, and free cancellation of flights.
6. Make payments easy and convenient
Walmart in 2016, launched a Walmart app that has enhanced check out options, and this resulted in an increase of 80% transactions within the app.
7. Incorporate New Technology
Amazon has earned a place on the top of e-commerce industry for providing things that other companies do not. Looking at Amazon Go, that is the future of retail business.
The store has no cashiers, registers or self-checkout counters. You simply walk in, grab what you need and leave the store, Amazon will then automatically charge your card for your purchase.
8. Give Customers A Premium Experience
American Express names their customers by platinum member, gold member and silver member. This makes the customers feel special and pampered.
9. Personalize Experiences
Disney does a great job at customizing experiences for their customers. They even employed character actors to ensure that every visitor is taken care of, on top of that, they are also on Twitter engaging with customers.
Conclusion
If you want to increase your sales and profits, focus on strengthening your bonds with your customers, both existing and new. New leads are easy to get, keeping them is a challenge. As long as you are able to communicate to your customers that they are valuable and their feedback are heard and acted upon, you should have no issue in retaining your customers.
Your customers are your business's bread and butter, time to pay more attention to nurture and cultivate them, if you have not been doing so.
If you have any burning questions regarding customer retention, or anything at all. Do reach out to us, we are eager to hear from you! Psst. It's free, give it a shot, you'll never know what can come out from it.