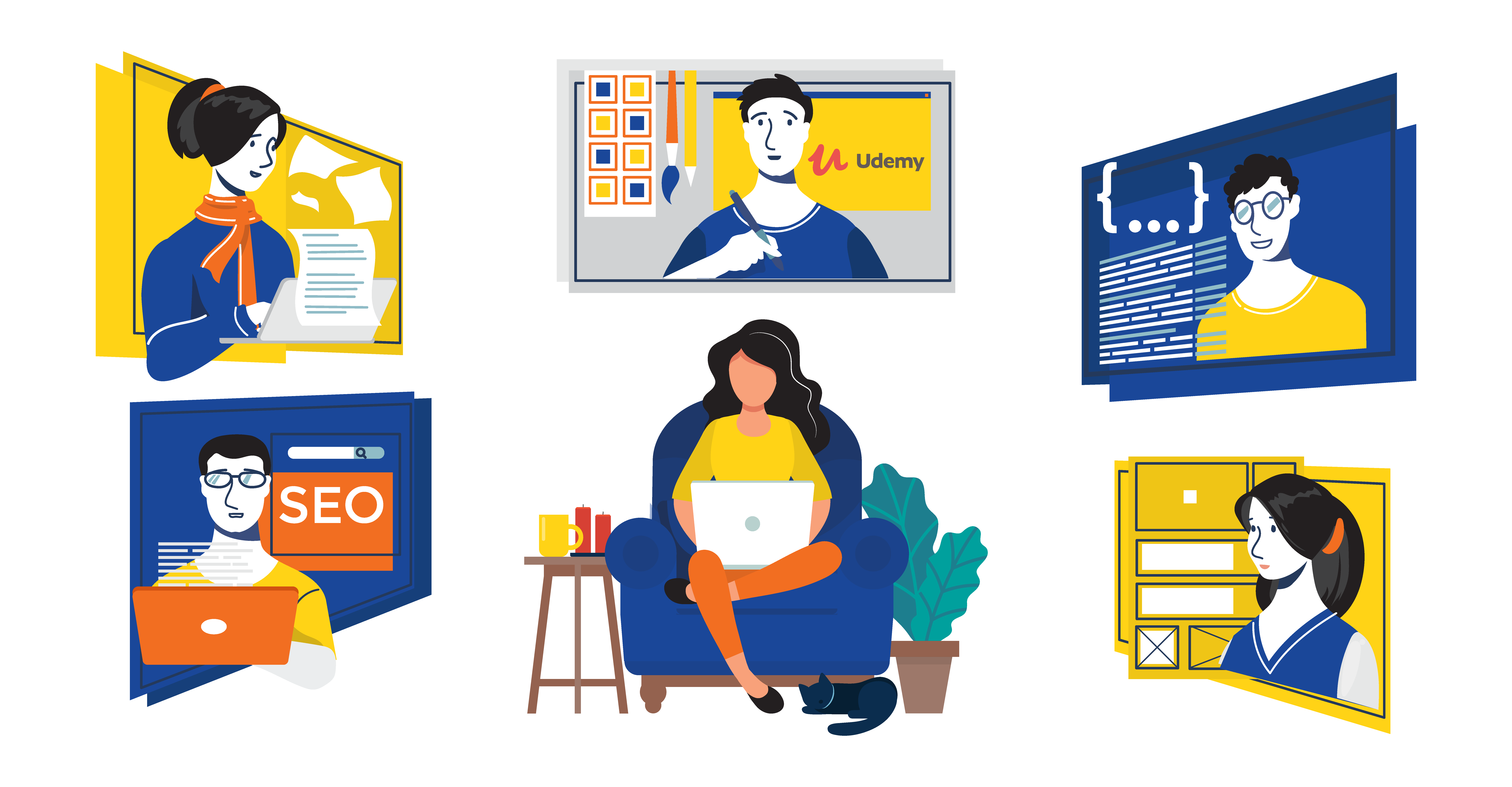 Staying at home due to the pandemic is a great opportunity to upgrade skills or learn something entirely new! TADA wants to help you upgrade or acquire new skills by collaborating with our latest partner Udemy.com.
Udemy is the leading global marketplace for learning and instruction. By connecting students all over the world to the best instructors, Udemy helps individuals to reach their goals and pursue their dreams. Explore Udemy and you will find courses on business, finance & accounting, design, health & fitness, music, and many more.
Now, your clients can redeem points into Udemy e-vouchers. Get your customers to log in to their Udemy account and redeem the e-vouchers into Udemy credits and they can start browsing for courses of your interest, and even start learning right away!
Here is the journey for members redeeming their TADA points into Udemy credits: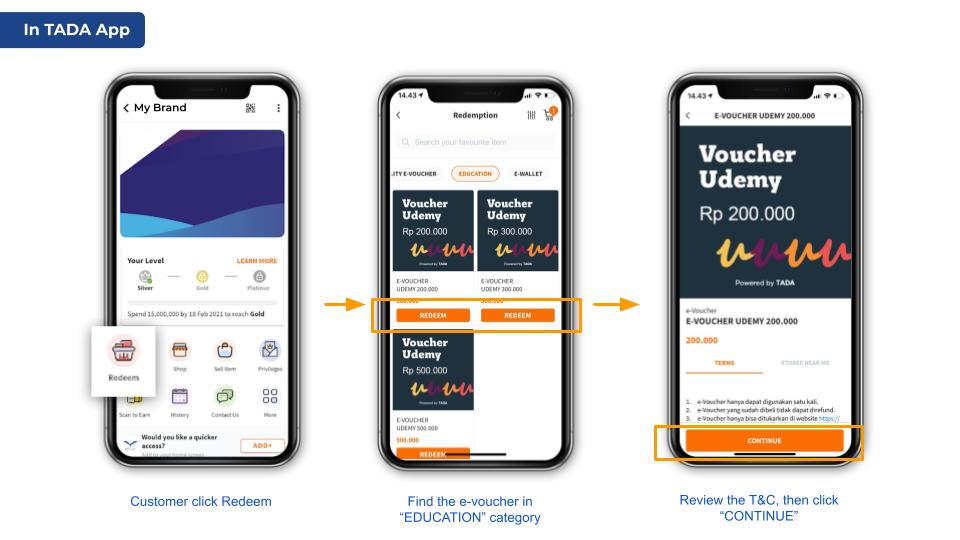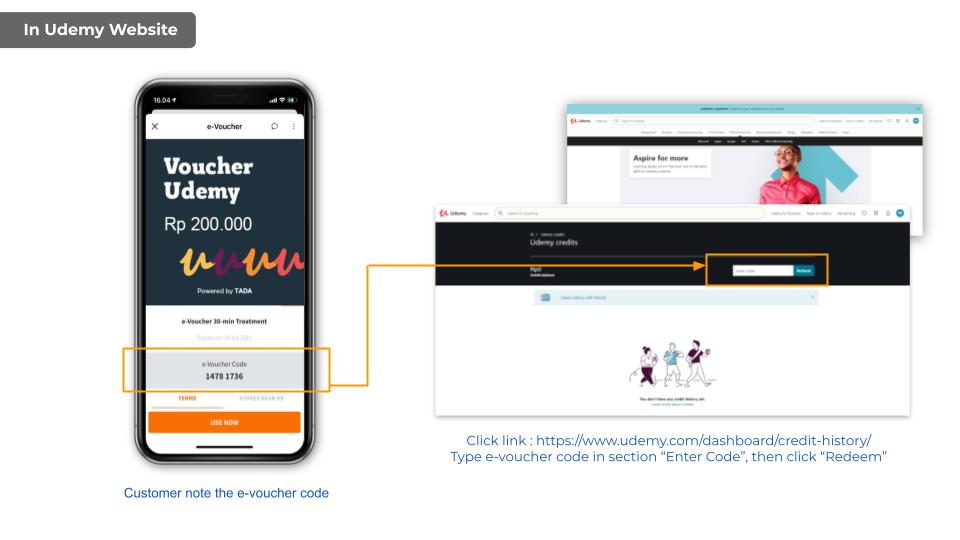 Talk to your TADA's business partners to know more about this new redemption option and add them to your catalog today!