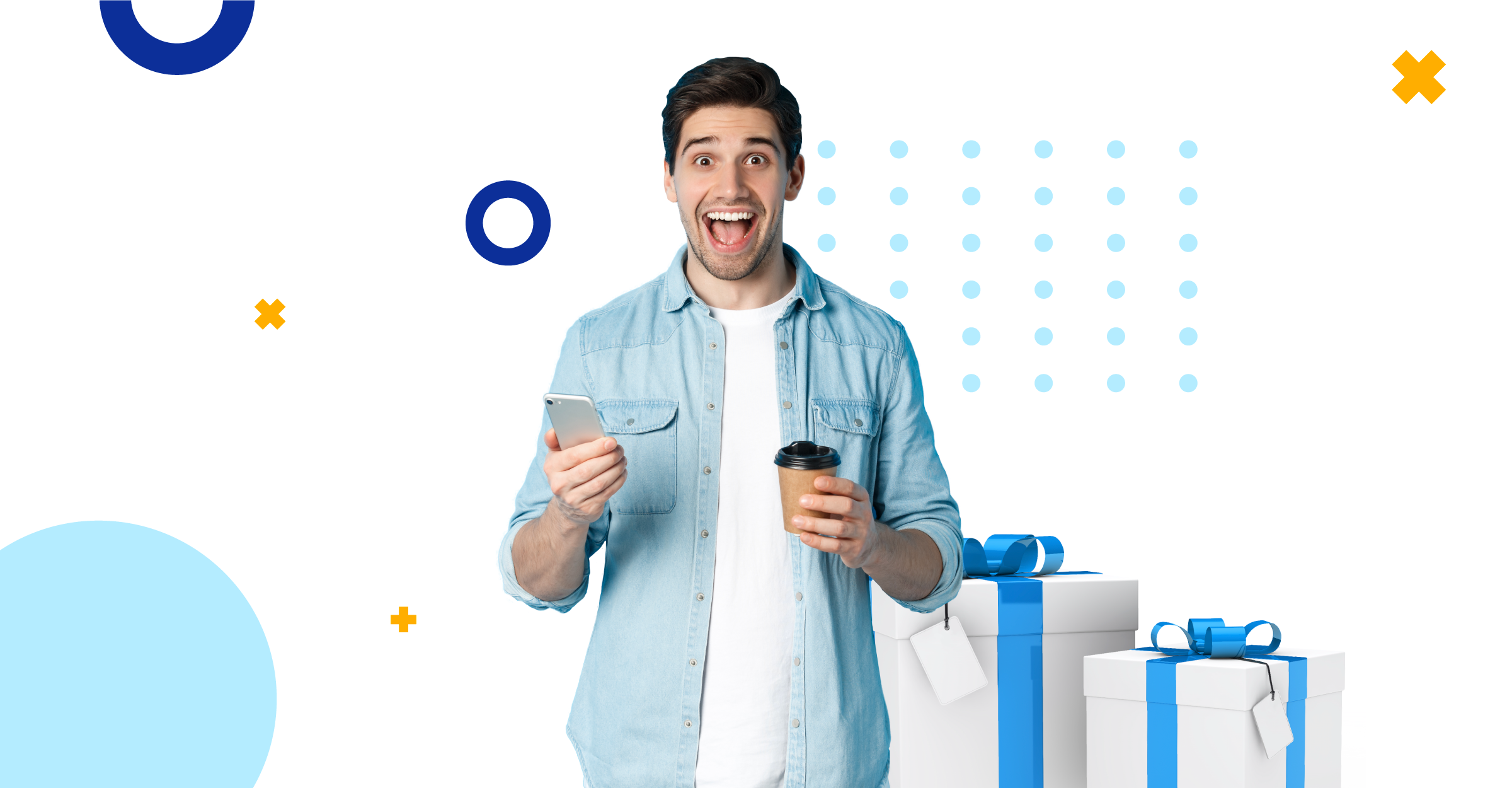 Today's B2B customers are demand-responsive and looking for better pricing and reliable support from the companies.
Responding to these challenges, the loyalty program seems to be a mainstay.
Loyalty programs are marketing practices that incentivize customers to be loyal to your brand. Loyalty programs develop stronger customer relationships and engagement in your business to achieve brand loyalty.
Don't spend on too much budget to get new customers. Focus on making your loyal customers more satisfied through a loyalty program. You have a 60%-70% chance of selling the product to an existing customer. As for new customers, your opportunities range from 5%-20% only.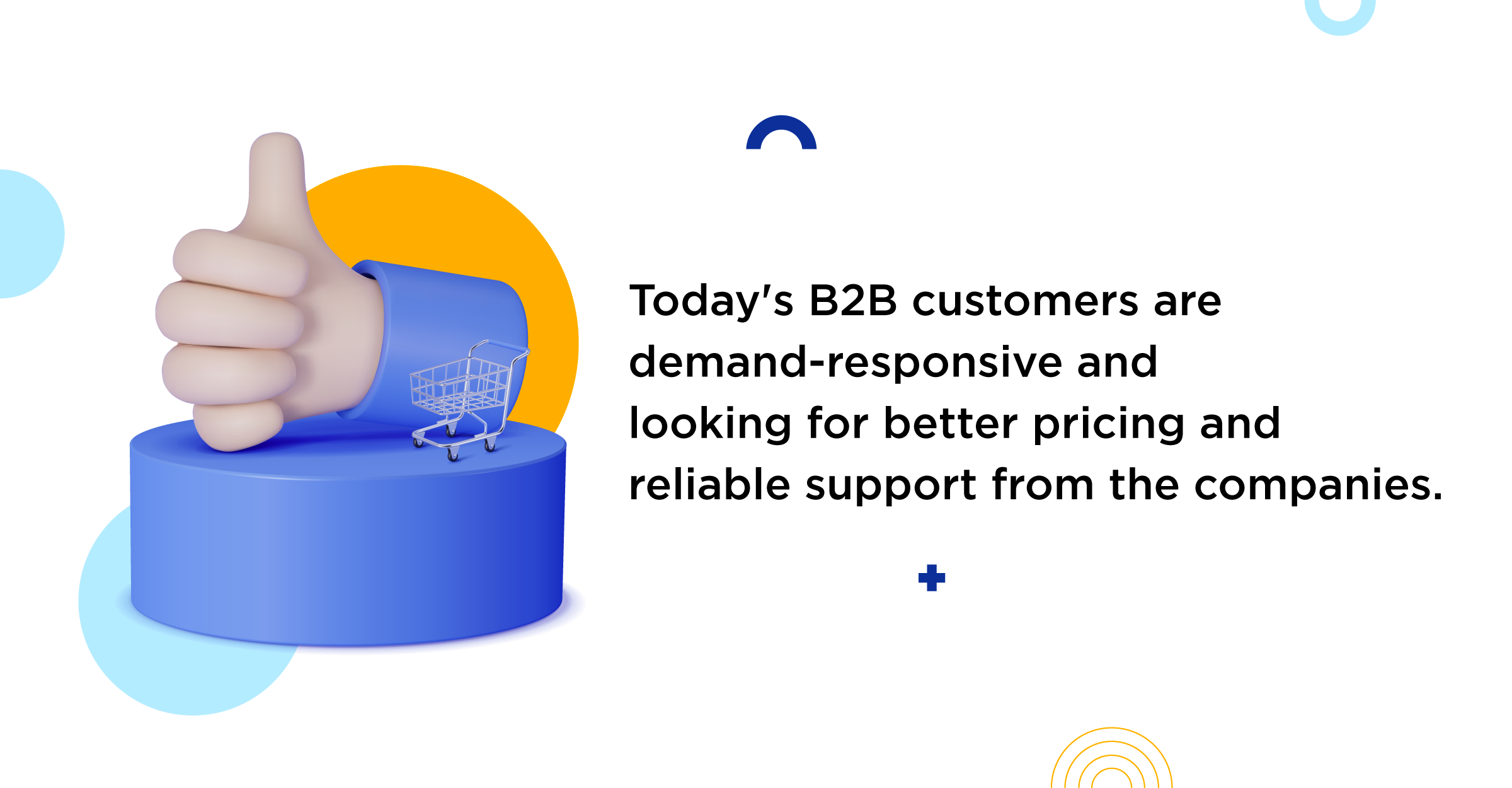 Retaining repeat customers and expanding your customer base are essential goals in the B2B loyalty program.
But how to make this B2B loyalty program work?
B2B loyalty programs must align with customers' objectives and transform the transactional relationships into partnerships that drive mutual success.
Difference Between B2B & B2C Loyalty Programs
A business can be both B2B and B2C at the same time. For example, Amazon and Apple act as B2B and B2C at the same time because customers buy from them for personal use and their companies on a large scale. In addition, many B2C companies are currently developing strategies to enter the B2B market.
Although B2B and B2C loyalty programs have the same goal of retaining customers and ensuring their loyalty, there are some noticeable differences, like as follows:
1. The participants
B2B loyalty programs are usually for channel partners in distribution chain or corporate clients of the company. Where the B2C loyalty opens to all customers that purchase certain products or services.
2. The scale
B2B loyalty programs operate on a smaller scale, while B2C loyalty programs handle more significant numbers of members.
3. Personalization
Since B2C companies have a more extensive consumer base, they don't need to personalize their loyalty program the way B2B companies do.
For example, think about the millions of Apple customers compared to a few B2B companies. B2B businesses will have a smaller consumer base that requires more personalization to provide the best customer experience.
4. Decision process
In B2B loyalty programs, decisions are based on economic calculations, as purchases are made to increase the competitiveness of the business, give them better income and various other business-driven reasons.
However, in B2C, decisions are often made emotionally based on how a person feels about the product or brand.
5. Buying decision
In B2B, purchasing decisions are often more significant in cost and quantity because either they'll sell the product to sub-distributors or use the product for the whole company (for example).
It is not the case in B2C because consumers will usually make a unilateral decision to buy a product and will use it alone or within their household.
6. Transactions
Transactions are faster in B2C loyalty programs (as opposed to B2B), which usually take longer.
7. Relationship with customers
In B2B loyalty programs, companies must develop strong relationships with clients to generate opportunities and profit.
While in B2C loyalty programs, it is not uncommon for sellers to have hundreds or thousands of potential customers to increase number of products sold and revenue as well.
What Program Work Best for B2B Loyalty?
B2B loyalty programs are on the rise. There are more and more examples of success, and the marketing team is prioritizing this loyalty program even more.
Here are type of best practices for B2B loyalty program that you should know.
1. Leveling or tiering loyalty
Tiered systems are often believed to encourage customers to buy more.
The tiered incentive program strategy is unlimited, allowing you to customize your offer based on specific sales goals. A tiered program rewards top channel partners rather than low-performing partners. It can increase the overall motivation according to their contribution.
Furniture manufacturers reward their distributors in the form of points earned based on their sales performance. The more points they get, the more benefits, better prices, and other incentives are offered. By getting more points, buyers can level up from one level to the next.
2. Referral program
Referral programs work because they are reliable. When you are told about a brand by a trusted friend, you tend to shift trust to that brand, even if you are not familiar with the brand.
Referral programs are usually set up so that you have more bonuses when a customer invites more friends. It makes participation in such programs a win-win solution for everyone. Referral programs bring in new customers, and they also get incentives for that.
3. Special events for channel partners
Host events for channel partners to facilitate direct interactions that result in targeted business goals, such as customer retention, event revenue, business relationships, and brand awareness.
Companies can build long-term and sustainable relationships with their partners and suppliers by leveraging face-to-face communication. For current conditions, online events also do not reduce the essence of this meeting.
A well-prepared event can bring many benefits to your company and get back unexpected benefits:
Enhance business relationships. Being invited to such member events, attendees may feel that they are getting particular respect and treatment, which results in trust and a strong bond with your business.

Promote products and services. This is a unique and valuable opportunity to advertise, train and educate customers about your new products and services, increasing the likelihood of generating leads and sales.
4. Personalized Purchase Experience via B2B eCommerce website/mobile app
In the era of digital automation and B2B e-commerce, there is a straightforward method to manage rewards and discounts for your customers – a personalized online buying experience.
You can use modern eCommerce technologies to set up customized product catalogs and price lists in your web store, further empowering your clients with 24/7 self-service capabilities.
Integrate with a CRM solution to have complete visibility into your customer data and analytics where you can optimize it. You can also integrate with omnichannel loyalty platform to incentivize your partners or corporate client in every purchasing points.
5. Rewards for Special missions
Create a specific mission whose rewards are only valid if a partner carries out the task. For example, a photo of your company's packaged drinks sold in a store. Then each photo is given a reward of 1000 points.
These photos can be used as advertisements to increase brand awareness. So there is a target that can match the company and increase revenue in the end.
How can B2B Loyalty Programs Increase Sales Growth During The Pandemic?
B2B loyalty programs have been around for a long time, but advances in data analysis and communication technology have resulted in modern B2B loyalty programs.
This program is one of the most effective and cost-effective ways to increase sales and provide unmatched ROI on sales. Its automated nature makes it perfect for remote use - from the comfort of your marketing team's headquarters.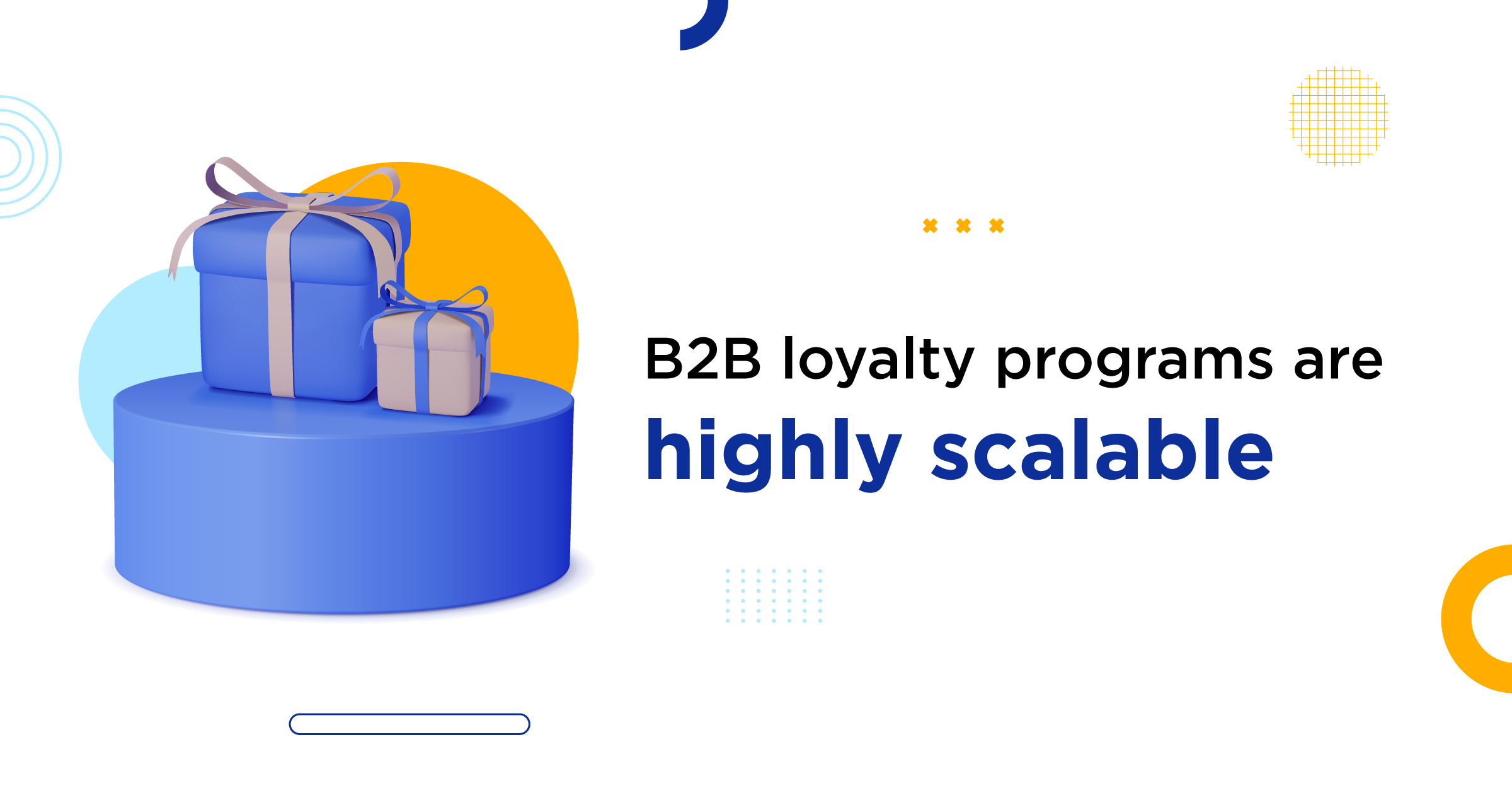 See how B2B loyalty programs are helping to drive sales growth during the pandemic:
1. B2B loyalty programs are highly scalable
A well-structured B2B loyalty program should focus on growth.
Growth-based B2B loyalty programs are easy to measure. It uses your data to determine whether a customer has increased their sales revenue with you or not.
If so, they get the reward you've allocated for each increased sales level.
No purchases? So, there is no reward fee. The ROI of your program will always be guaranteed.
2. B2B loyalty programs leverage your customer data to drive growth
A good B2B program will be 100% performance-based. The main performance criteria are the growth of purchases by your existing customers: more volume per year, adding new categories, more frequent purchases, more units per purchase, and many more. All of this helps drive growth and increase customer engagement and customer retention.
3. B2B loyalty programs can be operated remotely
Data never sleeps. Once the loyalty program is launched, it works 24/7, helping to engage and grow every participating customer/account without the need for a direct visit by your sales team.
Each customer will have individual program goals linked to their historical data. Their progress towards this goal is continuously measured using their ongoing sales data. The program delivers highly customized communications and relevant program content directly to each customer (growth offer, program goals, achievement status, award achievement, etc.)
Set Up Your B2B Loyalty Program with Tada
As one of the best B2B loyalty platform in Indonesia, Tada offers loyalty program for your B2B customers as well as B2C. Our program can be easily integrated to your existing website or app. Or you can use our white label solution for your own loyalty app.
Request our free demo now to know more how can Tada help you to retain your B2B customers better.