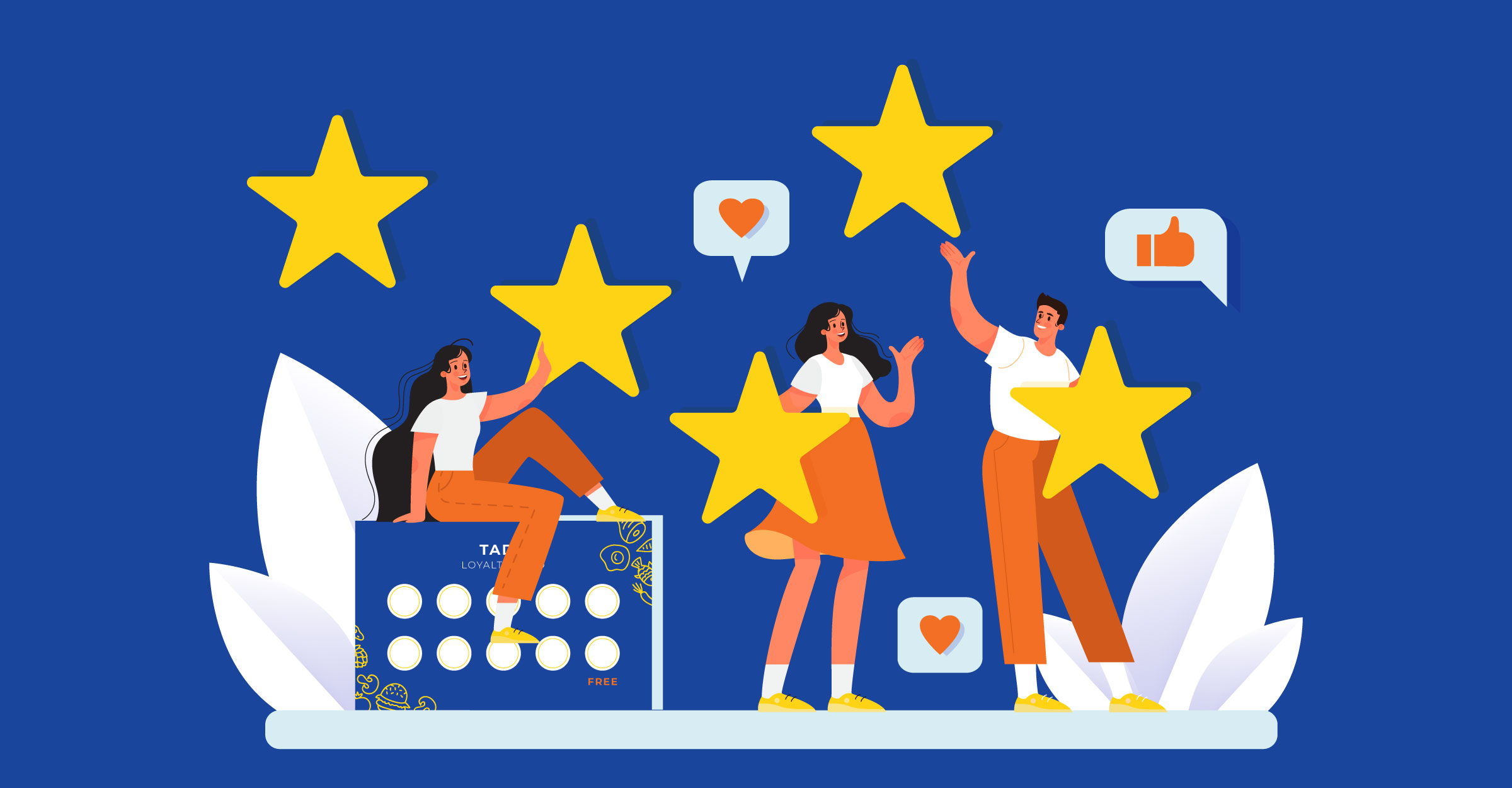 Place yourself in a customer's shoes. What makes you keep coming back to your favorite business? One of the reasons may be the positive customer experience you obtain when interacting with the business.
Customer experience has a powerful influence on building a customer's view about a business and whether they will return. Hence, businesses must prioritize building a positive customer experience. Let us learn some strategies to help you build a positive customer experience in your business!
What is Customer Experience?
Customer experience is defined as all the interactions and experiences a customer goes through in a business throughout their customer journey, since the first time they make contact with the business.
A positive customer experience increases the likelihood of customers becoming repeat customers or even loyal customers.
According to research by Forrester and Adobe, businesses that prioritize customer experience witness growth in their retention, repeat purchase numbers, and customer lifetime value over 1.5x YoY compared to businesses that do not.
Moreover, a positive customer experience also makes customers more eager to become your advocates or recommend your business to their family and friends.
The Difference Between Customer Experience and Customer Service
Many of us might be more familiar with the concept of customer service and be mistaken in thinking it's the same as customer experience.
While customer service is one of the aspects that make up the entire customer experience, the customer experience itself consists of many other elements. Customer experience is how businesses capture customers' data, understand and fulfill their needs, and engage with them from time to time.
So, how do you create a positive customer experience that motivates customers to be more loyal to your business? Here are some strategies that you can try!
Tips on Building Positive Customer Experience
1. Know who your customers are
You can't create a positive customer experience without knowing who you are creating it for. Every customer that walks through your door has certain needs they expect you to fulfill. Learn about their pain points, preferences, and behaviors so that you can create the best customer experience for them.
You can predict this based on their profile. Segment customers and identify the needs of each segment. That's why it's helpful to have a loyalty program where customers can sign up and input their data.
2. Guide and educate your customers
A new customer will not have all the information they need about your business. Do not neglect your customers and leave them clueless along their journey with you. Reach out and provide them with the necessary information.
Guide them to products that are most suitable for their needs. You can also build a community for your customers to join, ask questions, discuss, and stay updated with the newest offers. Studies also show that when businesses proactively educate their customers, customers are 32% more likely to make a repeat purchase.
3. Engage with customers consistently
Engagement is a huge factor in customer experience. Customers do not like being ignored in a business. Engagement, however, isn't the same as constantly being pushy and forcing customers to buy your products. It can be how you reach out to them over time, ask for their feedback, greet them, and give rewards to celebrate important milestones in their lives.
Thanks to social media, it's even easier for you to engage with them and interact beyond their purchase, forming a more authentic and genuine relationship with them.
4. Give a personalized experience
Concerning the first point, capturing your customer data will help you create a personalized experience for them. According to Epsilon, 80% of customers are more likely to purchase businesses that offer this.
However, 70% of customers feel frustrated by businesses that keep sending them irrelevant offers. With your customer database, you are steps ahead to anticipate their needs and give them personalized recommendations and offers that help fulfills their needs.
5. Reward your loyal customers
Your positive customer experience will increase when customers feel rewarded for the contribution they make to your business. Get to know who your most loyal customers are. You can do this by evaluating their transaction history. Then, give relevant rewards like free items, vouchers, and so on. Rewards will motivate your customers to stay in your business longer.
The moment a customer walks in your door or lands on your online store, you are already given the task of creating the best possible customer experience to impress them and bring them back again and again. Have customers felt a positive experience with you? TADA helps businesses retain their customers through solutions that increase customer experience and loyalty. Do not hesitate to contact us and start your journey with us today!