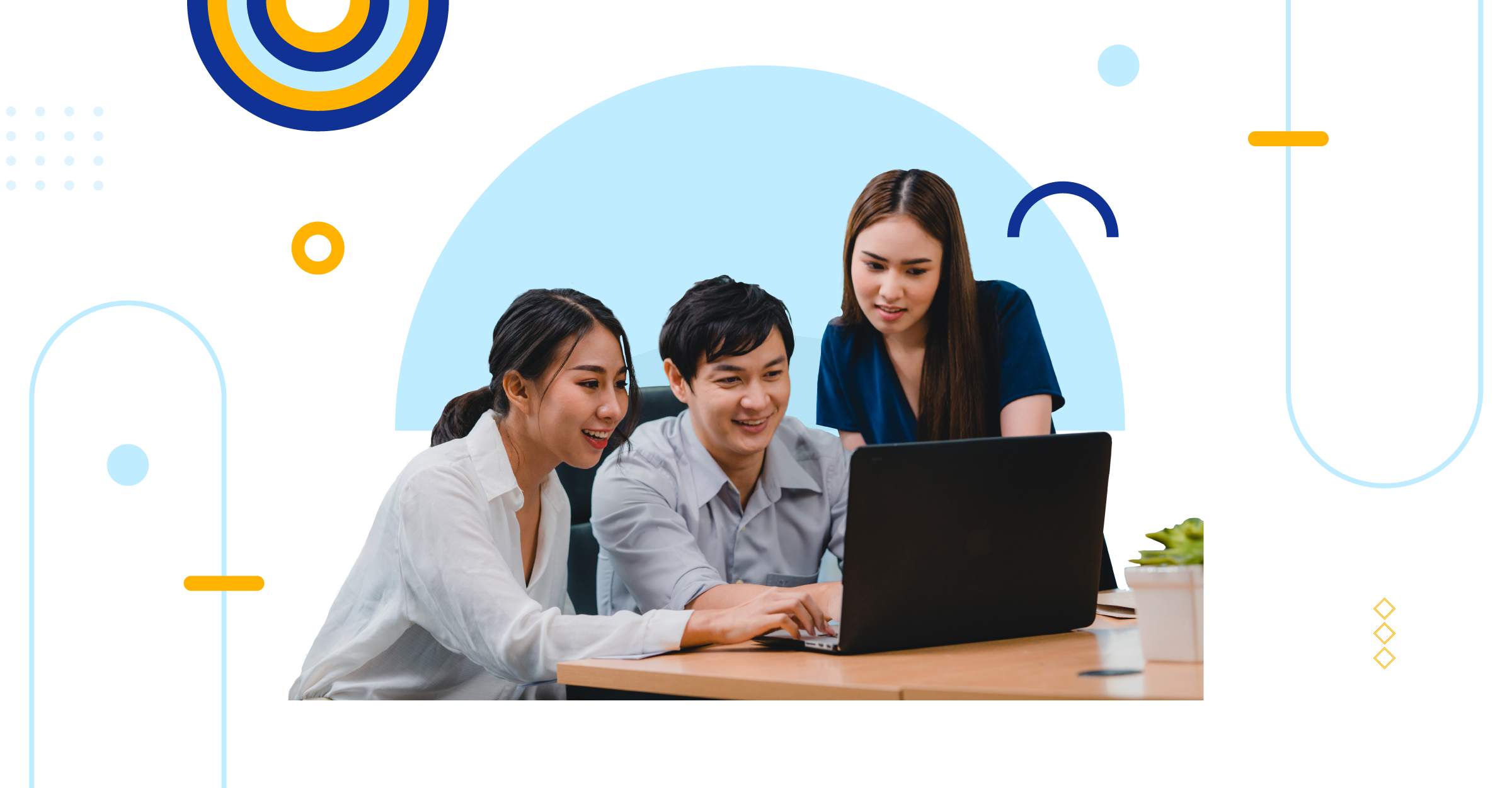 Let's face it; today employees have better bargaining power to leave or stay in a company. With their skills and area of expertise, they can easily move to other company that gives better benefits, perks and salary.
But a higher employee turnover is never a good metric for any company. That's why many companies take extra steps to retain their employees with attractive benefit and perks.
Employee Motivation Statistics
Motivating employees brings many impacts on the company, both externally and internally.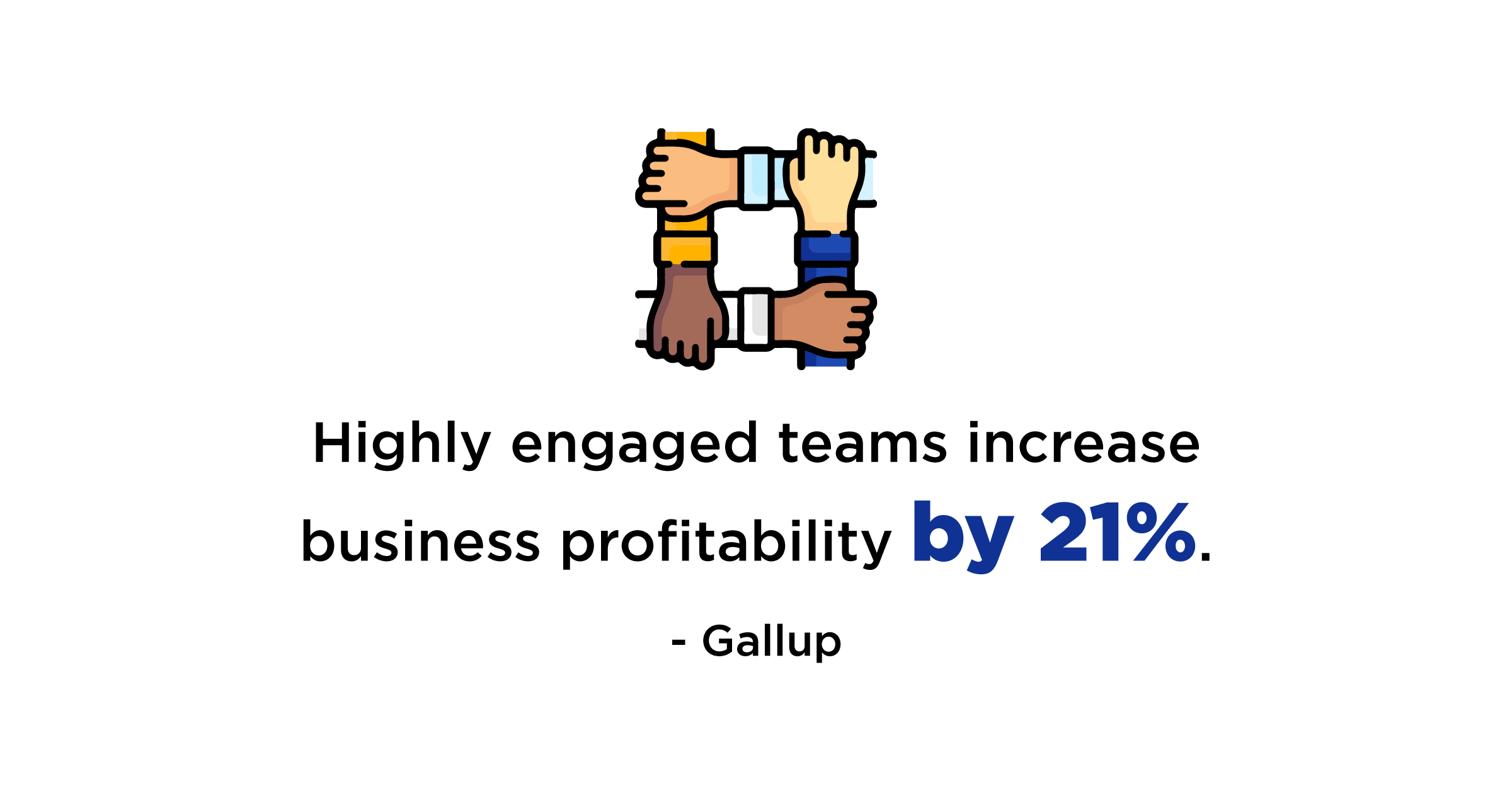 Motivated employees are 87% less likely to leave

. (Teamstage)
E

mployee engagement and motivation reduced absenteeism by 41%. (Teamstage)

Highly engaged teams experience 41% less absenteeism and a 17% increase in productivity. (Gallup)

Motivated employee condition can increase business profitability by 21%.

(Gallup)
Companies with Excellent Employee Retention Strategies
Despite the detrimental impact that high employee turnover can have on an organization, many companies still fail to prioritize employee retention and recognition.
But don't fall into that category because these global companies have their own retention strategies that you can use as inspiration to run your own retention program.
1. Apple ensures paid time-off for all its employees
Apple has consistently ranked relatively high in terms of work experience. In 2018, Apple was named the best private company in the UK. LinkedIn ranks it as the best company to work for in the US. Of course, it's part of Apple's excellent employee recognition strategy management plan.
During the holiday season, Apple rewards its employees with extended vacations so the entire workforce can take a week off. Instead of just one day off on Thanksgiving, Apple decided to offer paid holidays for three days.
In addition, Apple adjusts its rewards according to the location and job role of the employee. Workers in different parts of the world will get paid leave of absence for the equivalent of a vacation.
Two key elements stand out in Apple's employee recognition strategy:
First, Apple understands and recognizes all efforts as an integral part of the company's success. It directly links individual job roles to the broader business model.
Second, awards are tailored to meet regional, cultural, and personal requirements. Employees can enjoy their rewards and feel valued from their office location.
2. Learn to unleash the best potential of employees with Pfizer
Flexibility, compassion, and commitment to employee well-being have all enabled Pfizer to rank in Workforce Logiq's top five companies in the employee retention category.
Pfizer is a community of talented scientists, and they believe they can recruit and retain more talent because of their flexibility.
This company's desire to build a diversity and inclusion workplace culture is beyond words. Pfizer ensures that every coworker feels able to bring their whole self to work and enjoys the support, resources, and trust that enable them to reach their full potential. At Pfizer, everyone deserves to be seen, heard, and noticed.
Employee support includes workplace mentors, career development tools, free membership of the Health Employers Association, and skills-based volunteer opportunities, from science, technology, engineering, and math outreach to participation in the Global Health Fellows program.
In addition, Pfizer supports the well-being of its employees through mental health webinars, free access to resources, online fitness centers, virtual yoga, cooking, and relaxation courses.
3. Learn the Best Employee Training from Hyatt Hotel
Overall, Hyatt Hotel chain approximately has 75,000 US employees who have worked with the company for more than ten years. This hotel has managed to retain its employees.
The training programs at Hyatt are top-notch, and the company has a solid program from the inside out with finding potential leaders from the existing workforce.
In recent years, the company launched a new training program called "Change Conversation," based on principles from the Stanford School of Design. The program is on listening skills. Employees find creative new ways to solve problems and complete daily tasks.
The company trusts its employees so much that its primary source is recommendations from the Employee Referral Program. In addition, Hyatt also values ​​and values ​​the diversity of its employees.
How to Retain the Best Talent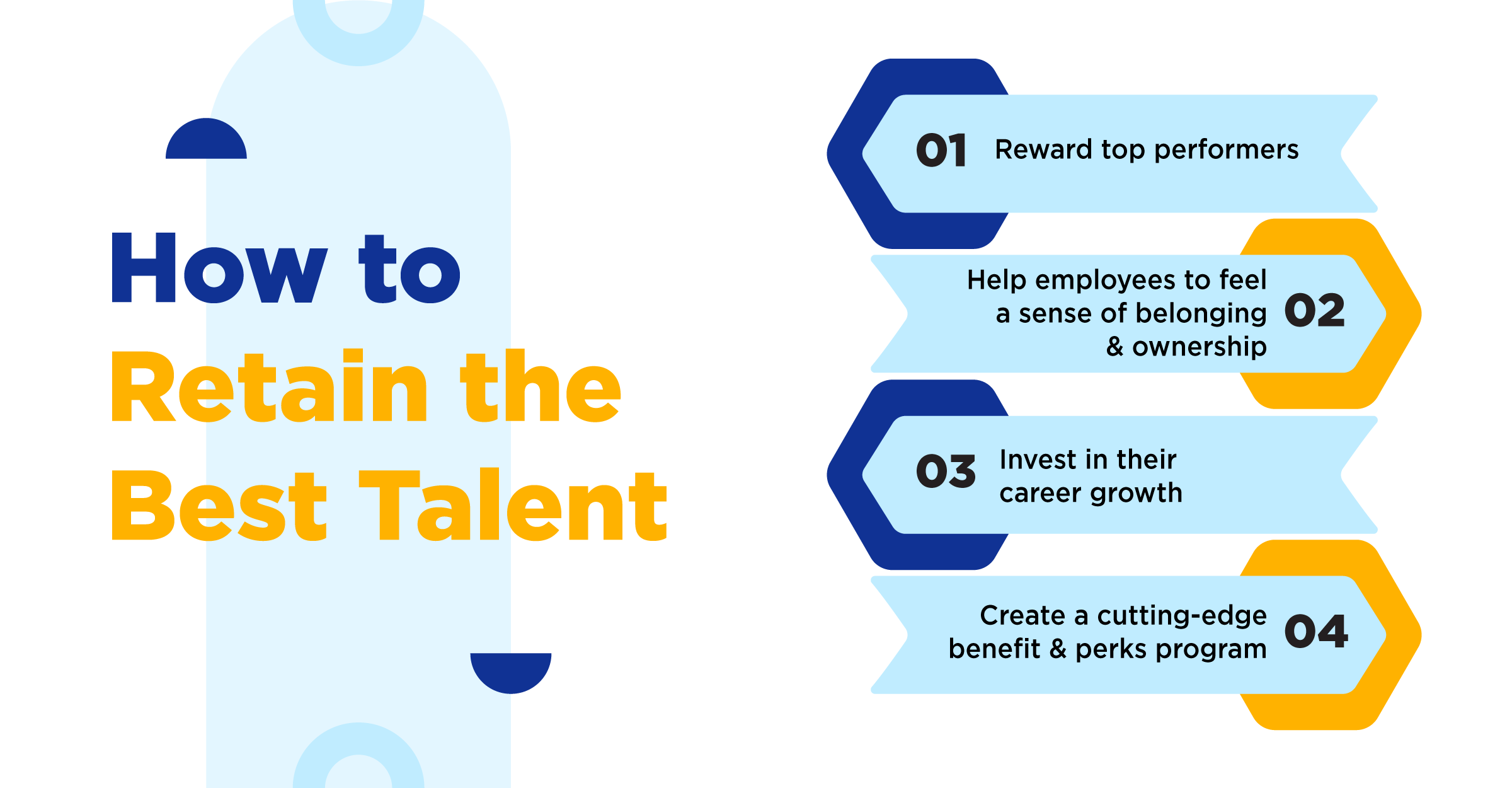 Resignations will still happen to your company and won't go away until your company makes profound changes. Employees are tired of one-sided working relationships and take a stand by quitting their jobs.
You may have to consider some suggestions so that employees can stay loyal to your company.
Reward top performers and help improve underperformers
While rewarding a job well done is essential, it's necessary to help underperform. Avoid treating employees with the same treatment because it can cause the best-performing employees to feel underappreciated.
Please get to know your top performers and help the underperforming employees improve their efforts to achieve the best performance in your workplace.
Help employees to feel a sense of belonging & ownership
It's essential to empower your employees to do their best and show them that you trust them. Ask for input from your employees. Help your employees understand why they are being asked to perform specific tasks and how it contributes to the organization's success.
Invest in their career growth


Offer educational perks to support the growth of your own employees will make your company looks different with mostly companies in the world.

Your employee will have more reasons to stay loyal with the company because they feel appreciated and supported to achieve better result and reach new level in their career.


Create a cutting-edge benefit & perks program
Today's workforce are not only looking at salary when apply for a position. They are looking for more benefits and perks that the company offer to them.
Having employee benefit and perks program with the help of technology will definitely make your company look more appeal to top talents, especially from Millennials and Gen Z.
The Takeaway
Many companies are at their wit's end because they desperately try to attract and retain employees. However, they do not see what they want and how the company can maintain it. Instead, they make demands that encourage employees to leave.
Companies today should better understand what their employees want and start studying the many innovative options for employee retention strategies. For example having employee engagement program that run digitally. Tada can help you with that!
Request our free demo to know how our employee engagement program can be a great help to retain your employees.