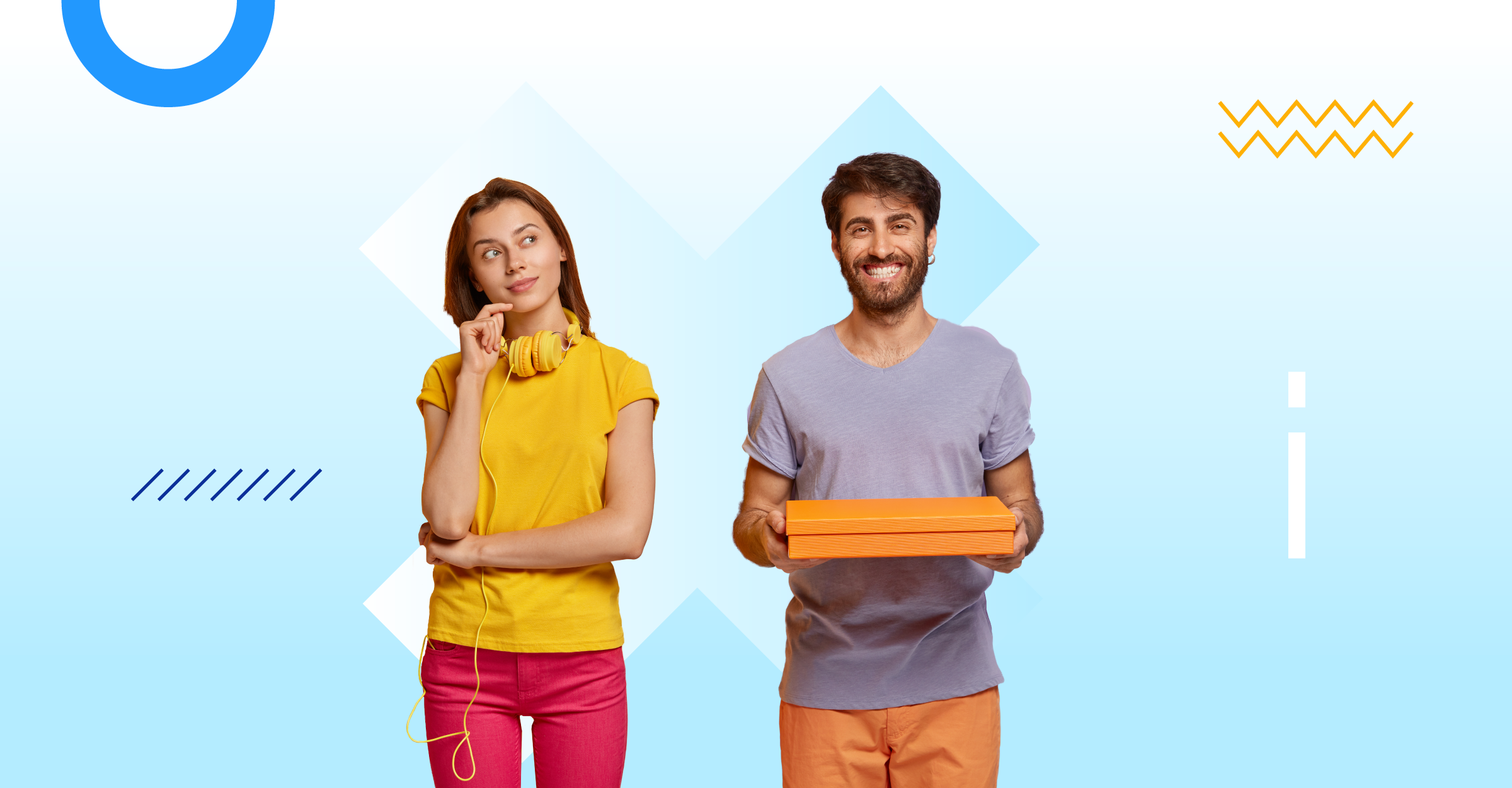 As the holidays get closer, more and more companies are looking for gifts for employees, partners and clients to show appreciation and build better relationships.
Whether you're celebrating Thanksgiving, Christmas, Boxing Day, Eid, New Year, or any other year-end celebration, sending a special gift to your team and clients is a fun way to boost your relationship and encourage loyalty and trust.
What is Corporate Gifting?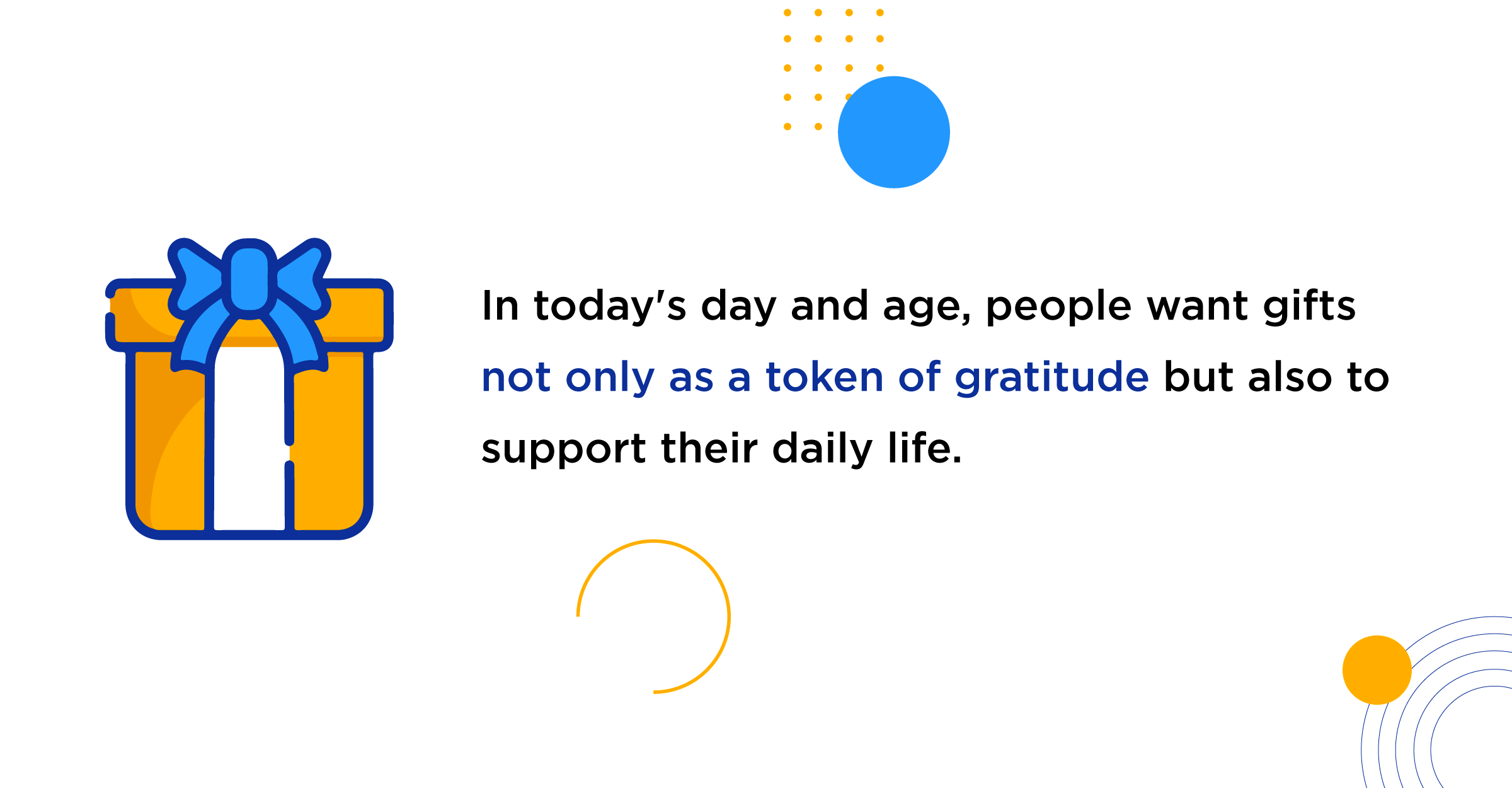 Corporate gifting is creating engagement with employees, clients, or prospects through gift-giving; whether giving physical items or through non-physical gifts such as digital shopping vouchers to travel tickets.
Corporate gifting doesn't have to be big or fancy, but personalized gifts are much more attractive to show your sincerity.
The Psychology of Corporate Gifting
The effectiveness of gift-giving strongly correlates with the psychological impact on the recipients. Part of the reason is that physical contact with a gift produces an endowment effect; a sense of belonging to an item.
It also affects feelings of reciprocity and trust. Companies often exploit this effect when giving gifts to either clients or employees.
Giving gifts can motivate those who are not yet your customers to become your customers. In fact, 80% of consumers say they are more likely to have a business with a company if it offers a personalized experience. Sending the right gift at the right time can motivate prospects to take the desired action, such as completing a purchase and signing up for a service.
Clients can also benefit from seasonal gift giving. It can tell them that their transaction was appreciated, encourage them to continue do repeat business with you and become loyal fans of your brand. It also can bring your company back to the top of mind even after long periods of no interaction.
According to a retail study, consumers with an emotional connection to a brand have a higher customer lifetime value of 306%.
Clients and prospects aren't the only people companies need to consider. In many cases, the key to business success is an internal success. A study reports that 57% of people claim that receiving gifts makes them happy.
These gifts, especially if they are well personalized, will make employees feel valued by their superiors and foster a sense of belonging and strengthen the relationship with the team. Psychologically, employees' gratitude will be translated through increased performance and productivity, and good quality of service provided to customers, and prospects.
Why is Corporate Gifting important
This corporate gift-giving is essential because it helps build brand recognition, engagement, and overall loyalty. It creates an experience that triggers an emotional connection, strengthening the recipient's relationship with the company.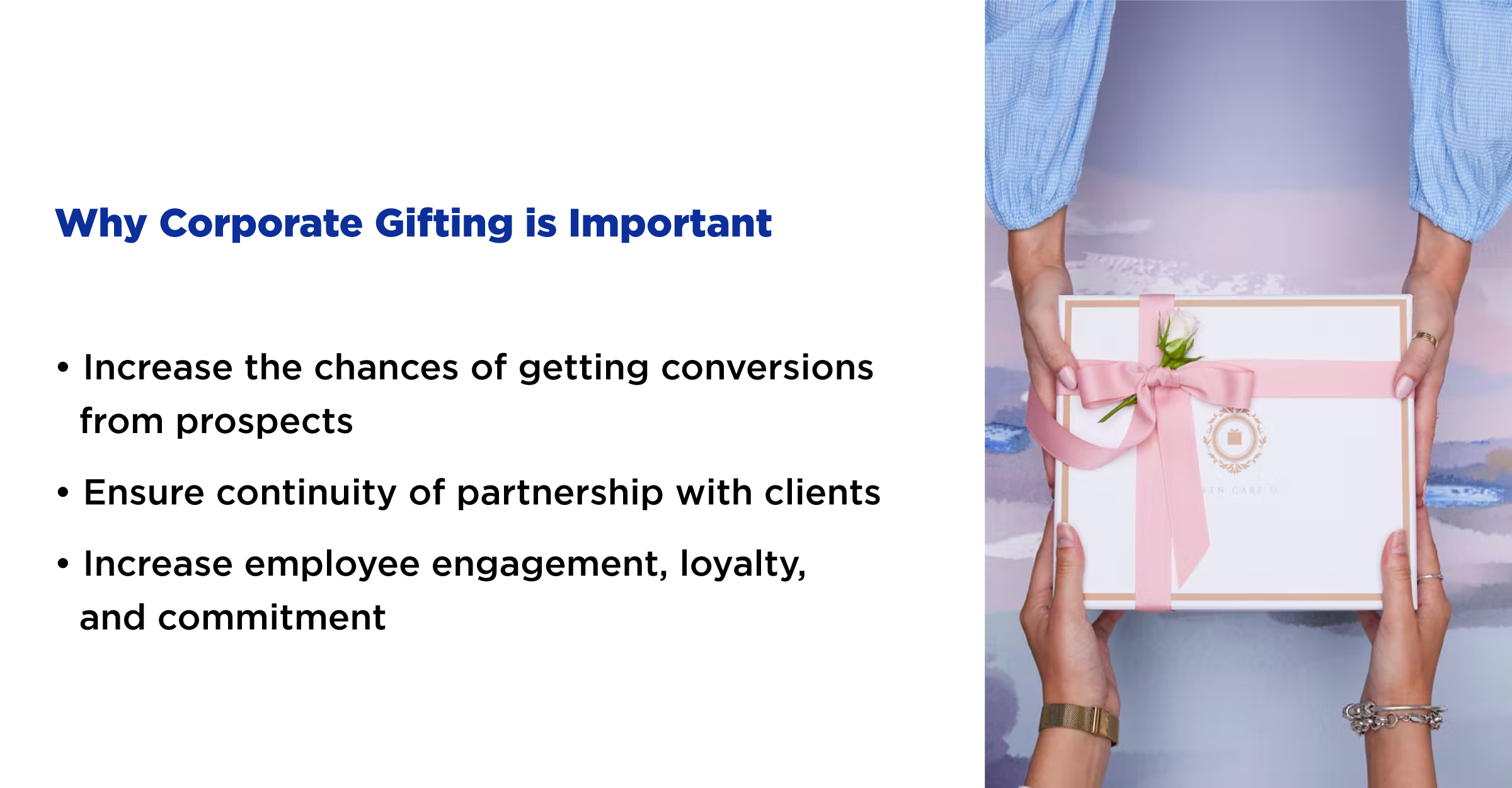 In addition, this can also provide benefits such as:
Increase the chances of getting conversions from prospects
Sending a special gift is a 'subtle' way of persuading a potential customer to eventually make a desired purchase, make an appointment for a product demo, or learn more about your product.
Ensure continuity of partnership with clients
Your current client relationship should also be maintained and giving gifts that are practical and useful is one good method to do so.
Increase employee engagement, loyalty, and commitment
Customers and clients are not the only ones who should receive this corporate gift. Employees are the first to consider giving gifts. Because the prize is a token of appreciation for their hard work.
Rewards can also encourage them to perform better due to the extrinsic push you provide. If you've ever wanted your employees to feel more connected and part of your team, offering them gift ideas is one of the effective ways.
What You Need to Know Before Sending Corporate Gift
You don't want to go wrong with giving gifts to partners, customers, and employees as a company. Here are things you should know about corporate gift giving.
It's about the receiver, not the giver
The gift must reflect the interests of the recipients, not the giver. Make sure the decision on the type of gift is based on the recipient interests.
For example, if you are sending a gift on a woman's day, then a gift that is practical and useful for women in general is certainly more relevant than giving a random gift.
Stay within your budget. Avoid overspending. Excessive gifts can sometimes be taken as bribes, so be sure to tread that line carefully.
Gifts that are personalized to the recipient will certainly have a more memorable impact. If your budget doesn't allow for sending a personalized gift, you can include a handwritten greeting card in the gift package for some personal touch.
Give the gift throughout the year
While it may be good to celebrate a holiday or someone's birthday with a gift, this type of gift is predictable. Therefore, give gifts throughout the year, which are given randomly and unexpectedly to further strengthen the business relationship.
Before giving a gift, it's also important to check the company's gifting policy to make sure no laws are being violated. Find out about legal restrictions on corporate gift giving in your industry or your client's industry, so that gifts won't cause any problems later.
Corporate Gift Ideas

for Employees, Partners & Clients
While we can't promise you that our recommendation gifts are something your clients, partners, and employees look forward to, we do think positively that these 11 recommended corporate gift ideas can both surprise and delight the recipients:
Physical gifts based on hobbies or interests
Shopping vouchers
F&B vouchers
Hospitality vouchers for staycation
Healthcare vouchers
Digital wallet balance
Gold bars
Hampers
Gadgets and electronics
Household appliances
Homemade craft
Digital Gifting Solution from Tada
If you are still doing manual delivery of corporate gifts, you might consider using a corporate reward platform with digital gifting for a more effective, efficient and even cheaper process.
Using automation solutions for corporate gifting initiatives can reduce HR hassles in sending gifts. As the best loyalty and reward platform in Indonesia, Tada also provides digital gifting solutions for companies that need end-to-end fulfillment .
Tada has a rewards catalog with over 1,000 options; ranging from physical gifts to electronic (digital) gifts. You just have to sit back and relax because Tada will carry out the fulfillment and shipment to the addresses of your employees and clients.
There are many gifting options you can explore with Tada. Request our free demo now to find out more about this service.