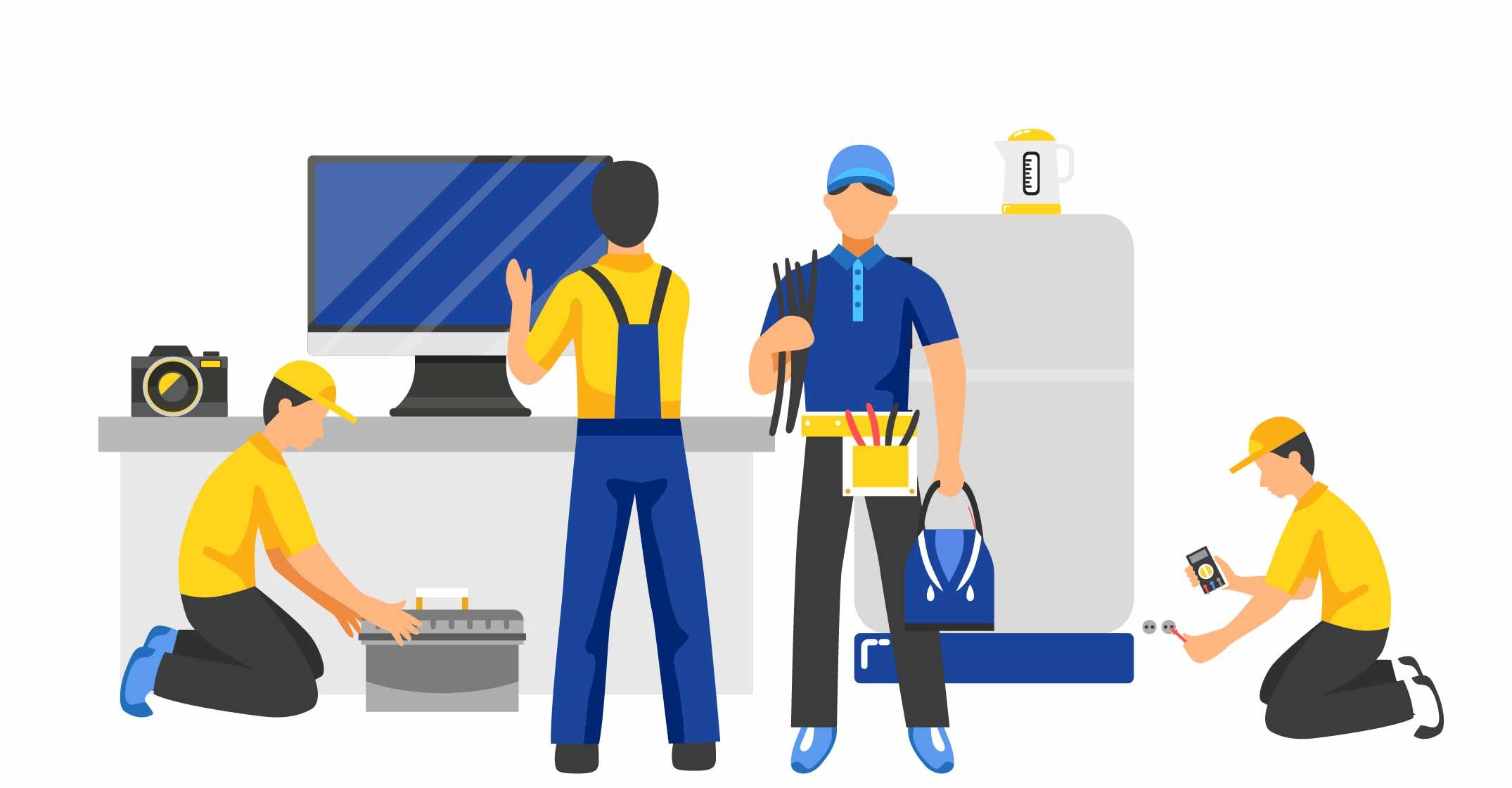 In the 2008, Presidential Decree on National Industrial Policy, the Government of Indonesia made electronic devices one of the six manufacturing priorities within the high-growth industrial sector.
In April 2018, the government identified electronics as one of the key industrial sectors to be developed in order to meet the challenges of the future of industrial development. Currently, Indonesia's manufacturing sector accounts for 20% of GDP, with electronics being one of its sub-sectors.
As a result of the government's efforts, electronics was one of Indonesia's top destinations for Foreign Direct Investment (FDI) in 2016 and 2017, accounting for approximately 13.5 percent of total FDI inflows.
Furthermore, the total export value of electronic and telematics products in 2019 reached US$ 7.8 billion, with the main destination countries being Singapore, the United States, Germany, Vietnam, Hong Kong, Malaysia, China, the Philippines, and Thailand (source; The Ministry of Industry, The Republic of Indonesia, 2019).
Entering the pandemic period, new challenges emerged in all industrial sectors, including the electronics industry. This requires extra adjustment of both government policies and the sales strategy of business owners.
Let's see how the development of the electronics industry in Indonesia is, and the challenges that must be faced, and the solutions that can be done to overcome them through this article.
A short history of the electronics industry in Indonesia
Prior to the 1970s, the majority of Indonesia's electronic products were imported. This changed between 1969 and 1985, when the government implemented import substitution industrialization policies and encouraged and supported foreign firms to form joint ventures and enter into technical cooperation schemes with domestic firms through state financing (Kadarusman and Nadvi, 2013; Negara, 2010).
During this period, the first foreign firms to establish joint ventures in Indonesia were from Japan and Europe. Panasonic, National, Sanyo, Grundig, and Philips were among them (Electronics Watch, 2018b; Negara, 2010).
During the 1980s, investments from these and other foreign firms helped to kickstart Indonesia's domestic electronics industry.
Until the mid-1980s, electronic goods were primarily produced for the domestic market rather than for export. The industry started out small and grew slowly. However, the electronics industry grew rapidly after the Indonesian government replaced its import substitution industrialization model with an export-oriented development model beginning in 1985.
Manufacturing operations were relocated to Indonesia by firms from Europe, Japan, the Republic of Korea, Singapore, and the United States, as part of the growing trend among MNEs to offshore production as part of new business models to maintain competitiveness. This second wave of FDI into Indonesia was focused on export markets, and it was during this period that Indonesian firms became increasingly integrated into the global electronics industry (Kadarusman and Nadvi, 2013).
During the 1990s Japanese investors established large industrial areas in the country. These included MM2100 and EJIP, which were established in 1990 and 1992 respectively. While the primary purpose of these industrial areas was to accommodate Japanese firms, other foreign investors also located their factories there.
The first tenants of MM2100 were the Japanese firms' Sony (to assemble the Walkman in 1991) and Panasonic (to produce VHS videotapes in 1992), as well as the Korean firm LG Electronics in 1990, which started its operations in Indonesia manufacturing refrigerators and color televisions (LG Electronics, 2008). These were mostly assembly operations where workers assembled imported parts and components to make final products for export.
The electronics industry is vital to the Indonesian economy. If growth and development are not stifled, the electronic industry, as a rising industry, is expected to bring enormous economic benefits to Indonesia in the future. Electronic products are one of the top ten Indonesian export products, with a positive impact on the country's international trade (Ministry of Trade, 2007).
Indonesia is the 15th largest exporter in 2006, with a total value of US$ 8 million, up from 28th in 2000. (Ministry of Trade and Center of Statistic Bureau, 2008). In the period 2000-2006, Indonesian electronics exports had a global market share of 0.99 percent.
In the last six years, the value of Indonesian electronic products exported to the rest of the world has increased by 41.08 percent on average (Ministry of Trade, 2008).
The reduction of world tariffs on Indonesian electronics products from 9.28 percent in 2000 to 6:41 percent in 2006 is one factor supporting the increase in Indonesian electronic exports to the rest of the world.
The Challenges of Indonesia's Electronics Industry
Lack of domestic component suppliers
Due to the fact that the majority of electronics production in Indonesia is for the domestic market, there is little integration of SMEs as suppliers in global supply chains. According to one study, only 80 of the 510 SMEs were in the electrical equipment manufacturing sector (Todo, 2018). Furthermore, the majority of domestic firms that supply foreign electronic firms produce low-value inputs such as corrugated boxes, plastics, and packaging.
Inadequate Infrastructure
The majority of Indonesia's manufacturing operations are concentrated on the islands of Java and Batam. Due to historically better infrastructure, the most important areas for electronics manufacturing in Java are the capital city of Jakarta and its surrounding area. However, the area is heavily congested, with Jakarta ranking tenth on a list of the most congested cities.
To alleviate traffic congestion, the Indonesian government, in collaboration with foreign investors, built a new 116-kilometer-long toll road in 2015, as well as a new Kertajati International Airport in the north-eastern part of West Java. Furthermore, Indonesia planned to invest US$ 115 million in 2019 to build a port on Batam, promoting the region as an alternative shipping and manufacturing hub to Singapore, and to attract US$ 60 billion in new investment.
Unskilled Human Resources
With only 1.4 percent of tertiary education completion, Indonesia is still dominated by an unskilled population. In 2017, only 41% of Indonesia's labor force completed primary school or less, indicating a high dropout rate after primary school. The quality of vocational schools is poor, with 11.4 percent of vocational high school graduates unemployed and 5.2 percent of college graduates unemployed (Triananda, 2018). In 2015, Indonesia was ranked 62nd out of 72 countries in the Programme for International Student Assessment (PISA).
To address the critical lack of skills, Indonesia's government has set an ambitious goal of preparing the country's projected workforce of 1.4 million workers with the necessary skills and capacities by 2025.
The Opportunities of Indonesia's Electronics Industry 2022
When compared to the industrial electronics and electronics components segments, the Indonesian consumer electronics segment is the most developed. This is due in large part to the large market of 64 million households.
In 2020, the segment's revenue was $5,553 million, representing a 39.4 percent increase year on year. The segment is expected to grow at a 12.2 percent annual rate from 2020 to 2025, with a market volume of US$9,9881 million by that time.
Higher-income shoppers with monthly household incomes of more than IDR10 million ($690) a month are the biggest purchasers of consumer electronics. These include audio and video electronics, household appliances, and mobile phones or smartphones.
Electronics for audio and video
The annual growth in market demand for audio-video electronics was 10.7 percent in 2018 and is expected to continue until 2022. This is expected to grow, as Indonesia's over-the-top market was valued at US$123 million in 2018 and is expected to reach US$1,502 million by 2026, with a 27.7 percent annual growth rate from 2019 to 2026. This will result in an increase in the sale of physical products that enable audio and video services. It is estimated that Indonesian households with a monthly income of IDR 5 million to IDR7.5 million spend 9% of their household expenditure on video audio electronics.
Indonesia's household appliances sector is entering a high growth phase, having transitioned from luxury, tertiary goods to secondary and affordable goods. Revenue in the household appliances sector is expected to reach US$866 million in 2020, with a 15.7 percent annual growth rate from 2020 to 2025. As a result, the sector is expected to have a market volume of $1,798 million by 2025.
Smartphones/Mobile Phones
Indonesia is expected to have 81.8 million smartphone users in 2020, increasing to 89.9 million users by 2022. Due to the pandemic, online smartphone sales in Indonesia increased by 70% year on year and 7% quarter on quarter during Q2 2020, compared to 9% in Q2 2019. Smartphone penetration in Indonesia reached 70% of the population in 2020 and is expected to reach 89 percent by 2025.
Final Takeaway
The Indonesian electronics industry still has room for growth. Of course, it should be backed up by appropriate government strategies and policies, as well as stakeholder participation. In this regard, the government must take the necessary steps, such as improving the investment climate, improving infrastructure such as roads, and supporting R & D activities.
With these concrete actions, it is expected that the electronic industry will not only develop further, but will also contribute more to exports and overall economic growth in the future.