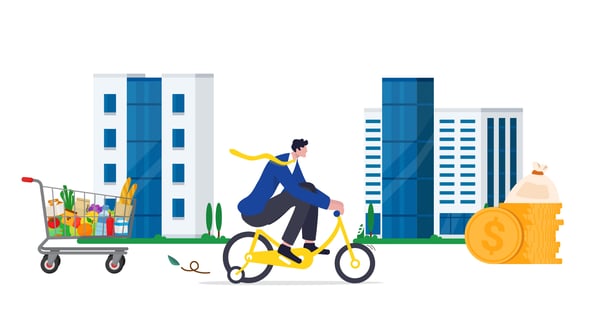 'Dimming' seems suitable to describe the glorious plight of FMCG big companies nowadays. Even though they still have loyal customers, it is undeniable that their existence is starting to be disturbed by the presence of "little troops" called the new joiner.
Yes, today consumers are applying unique local skin cream after their morning shower, drinking humble local coffee and eating homemade bread at breakfast, visiting a neighbor's fried chicken for lunch, and winding down in the evening with a warm local beverage.
They're shifting now, compared to decades ago.
Conventional wisdom says that today's consumers want healthy, natural food and personal care options, especially millennials prefer genuine products to mass market products. Many small consumer-goods companies are eyeing on the young generation like millennial and gen Z preferences and digital marketing campaigns to grow rapidly. These small brands usually sold their products online and not through traditional supply chains.
Hence, Big FMCG companies such as Unilever or Indofood need some efforts to compete with newcomers which generally come from startups or private companies with large customer bases on social media, not in the traditional supply chain. These customers usually order directly through social media accounts or official stores in the marketplace.
The Rise of Small Brands in The FMCG Industry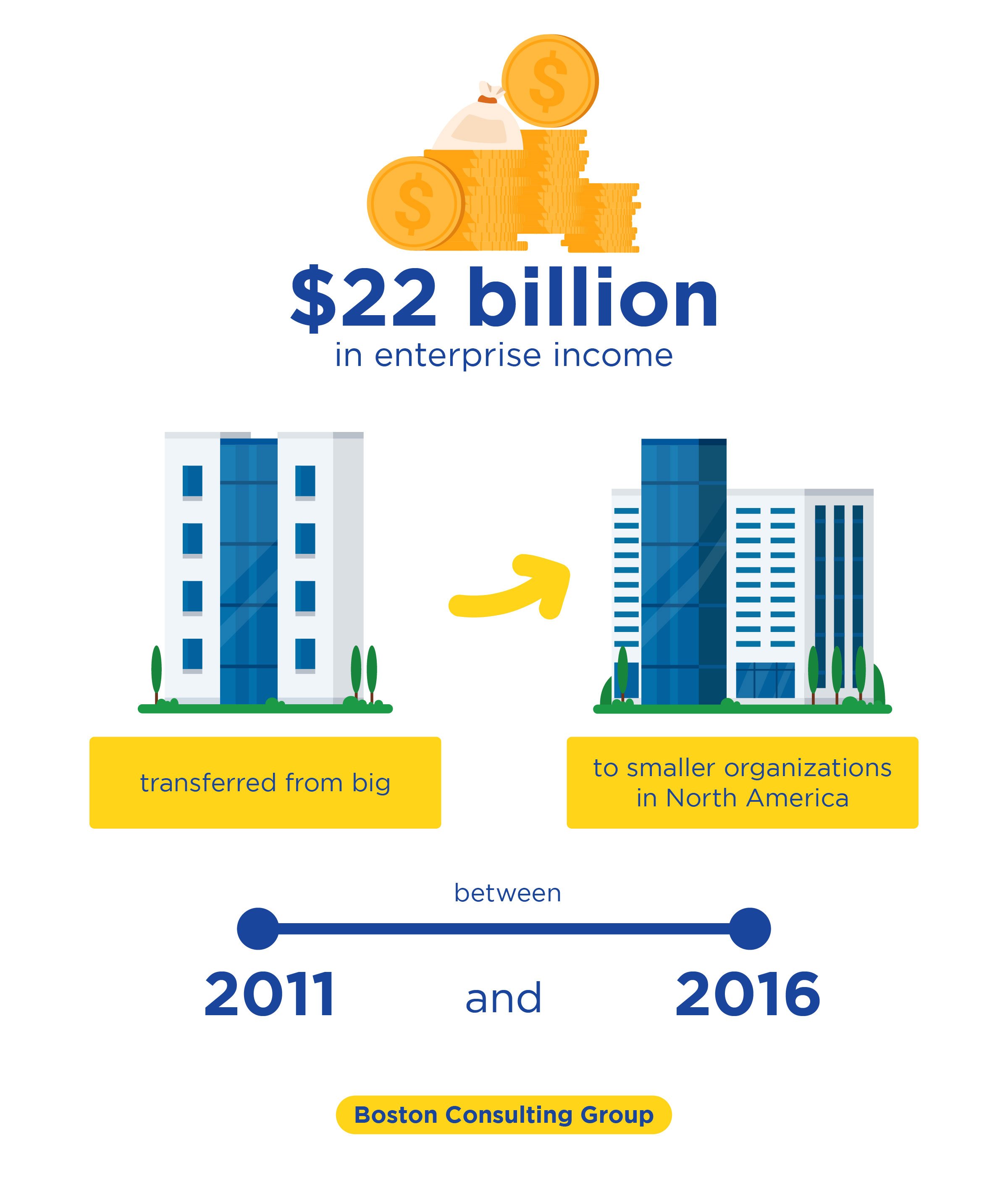 When a startup is confronted with large enterprises, it can be intimidating. Take SEO strategy as an example. For all of the major keywords, large enterprises already have high organic numbers from search engine with high ranking on SERP. It is no wonder due to their multimillion-dollar AdWords budgets that ensure their ads are seen by a large number of people. While startups are still trying to get your brand's first 1000 followers on Instagram, they've already amassed tens of thousands due to their brands' popularity.
Large enterprises do have their own league , but big businesses have big weaknesses, too! Even many established brands have huge holes in their strategies which startups start to fill in.
FMCG startups are selling new products that match with today's advanced market, especially for specific market niches. Take a walk through premium retailers like Ranch Market or scroll through your Instagram feeds to see hundreds of new products that confuse the industry.
Technology has lowered the barriers to entry for new consumer products. Social media has made it possible for these products to reach the ideal consumer without a huge marketing budget. FMCG startups as a group appear to have understood demand better than larger companies have, they could not have succeeded to this degree without fundamental changes in the economics of supply. In short, today`s small brands have higher slingshots.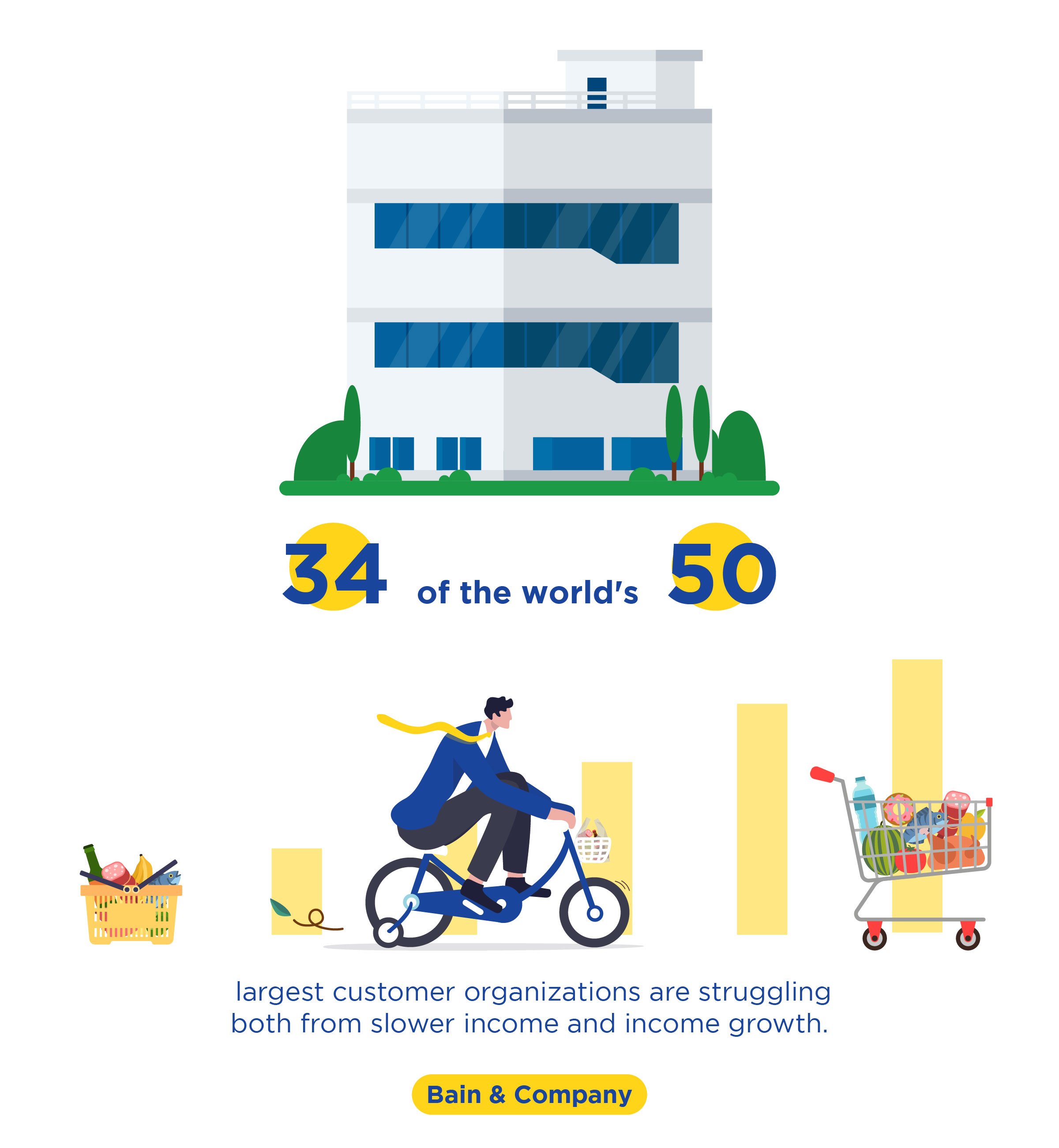 According to Boston Consulting Group, $22bn in enterprise income transferred from big to smaller organizations in North America between 2011 and 2016 and there was a comparable fashion in Europe. The percentage of the customer items marketplace held through smaller organizations grew from 23 percent to 26 percent over the same period, said BCG and IRI studies group.
As a result, and no matter growing international demand, 34 of the world's 50 largest customer organizations are struggling both from slower income and income growth, or both, consistent with Bain. Their sales grew at an annual rate of 7.7 percent between 2006 and 2011 however that fell to simply 0.7 percent between 2012 and 2016.
What Big FMCG Can Learn from These Smaller Company
We believe that established brands can still win over massive intrusion of fresh or specialized products sold by the small brands.
Consumer preferences have changed, indeed, but their underlying needs and desires have not. What has changed radically is the economy of supply.
Scale was once important, however, by itself, it no longer guarantees a competitive advantage. Nonetheless, big FMCG companies can probably claim themselves against more agile enemies. But they need a new approach.
Mastering the new science of consumer demand
It's a MUST! This is the foundation for revealing the unmet needs of consumers to function better and building a strong and mutually strengthening portfolio of brands.
Adapting new engagement style
Large enterprises need to engage consumers in new ways, such as the adoption of viral, personalized and experiential methods that used by the small brands.
Instead of being afraid of the complexity associated with creating and marketing a wide variety of brands and products, it is better to approach them strategically. In today's crowded market, the ability to respond effectively and efficiently to a wide range of demands can be a competitive advantage.
Start rely on agile management
Start adapting an agile mindset for manufacturing to distributing goods to distributors, wholesalers, retailers and end customers will be beneficial for large enterprises to stay competitive in today's market.
Why can Startups Steal Shares from Big Brands?
Nowadays, startups have better takeaways. They can utilize outsourced production for manufacturing or even start with homemade products. New distribution channels also offer easier market access for small players, and social media channels have allowed them to build brands at lower cost.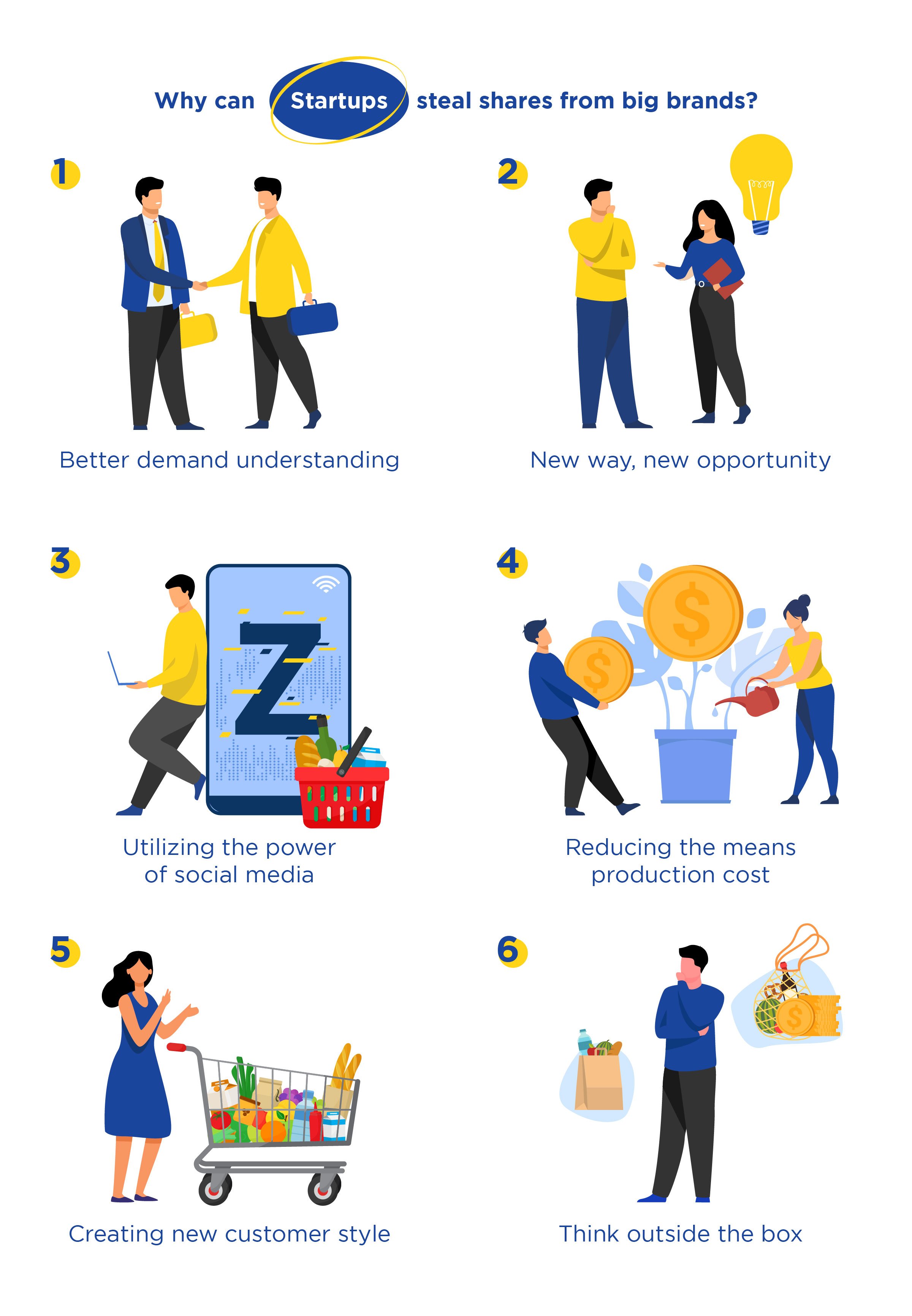 Small brands are finding their way into stores, homes, and consumer consciousness as never seen before due to the advancement of today's technology. So, let's find out what makes these small brands win the situation:
Better demand understanding
The belief that consumer tastes have changed is understandable, but misguided. It is not that large companies fail at providing products to consumers' needs, but rather the startup's ability to tap into underserved needs from today's consumers. In short, startups understood demand better than large companies.
New distribution channels offer easier market access at small volumes. Small brands usually offer a limited number of products sold with a special persona. These days, they can skip traditional supply chains and straight into supermarket shelves with a direct approach to small retailers which have a large consumer base. They tend to maximize the use of social media to promote their products, too!
Social media channels allow startups to build brands at lower costs and use them for personal and targeted connections. Not only a good tool to build brand awareness and brand image, they can tap into social commerce ideas to reach more people through reseller or dropship programs. In contrast, large companies have long relied on expensive mass media ads, tv ads, billboards, etc which cost them millions.
Reducing the means of production cost
Small FMCG companies no longer need to own a means of production. They can effectively rent or build homemade manufacturing products. With this approach, they can allocate their budget to other areas, such as digital activation, influencer marketing, sponsorship, etc.
Creating new customer style
Small FMCG companies are finding fast-growing new customer formats, especially with premium branding persona, convenience to get the products, and easy online ordering.
The small FMCG companies can often act more quickly and creatively than global companies where they tend to have bureaucratic steps to do certain moves.
How Can Big Companies Fight Back in This New Competitive Dynamic?
Big FMCG companies need to go back to the roots and rediscover what made them as established brands in the first place. In short, they need to understand their customers' needs better, produce products that meet those needs, and build brand loyalty.
These are not new goals, but given the dynamics of new competition, the urgency to achieve them is higher than ever. Let's have a look at some advice that may be considered "recipe" to fight back:
Use the available data to do better market segmentation on the product of interest to avoid preying on existing products.

Be aware of niche consumers and poorly serviced demographic needs. Startups often develop specific products for these consumers, e.g. vegan food lovers, dairy-free lovers, natural resource lovers and many more. Large FMCG companies need to build niche products from within their product portfolio, rather than having startups come up with those great ideas first.

Innovate, create desirable new products that meet the greater demands of modern consumers, and charge more for those new products.

Connect individually, be sociable and make customers feel special through a personalized loyalty program.

Transform and digitize marketing functions.

Reduces the complexity of your product portfolio while still satisfying consumers' desire for diversity.

Redesign your organizational culture. From solid feature silos, bureaucratic hierarchies, complex matrices to agile operating models like startup mindset.
Conclusion
Big FMCG companies cannot shrink in front of the robust strength of small brands. However, you can make fundamental changes to the processes and working style that allow your big organization to compete more effectively with startups.
Especially large FMCG companies can start to adopt the agile mindset used by many startups. In addition, going digital is no longer a small talk. Its importance has compelled even the largest companies to migrate on a large scale. Also, start prioritizing customer retention, because startups really pamper their customers by paying close attention to this factor.
TADA, as the largest customer retention platform in Indonesia, has many interesting programs that can help companies increase their customer loyalty; through membership programs, referrals, points, and many others, TADA is committed to assisting companies in identifying consumers and retaining them with a modern style.
Let's schedule a free demo now to know further how TADA can help you in customer retention that applies best for your company.