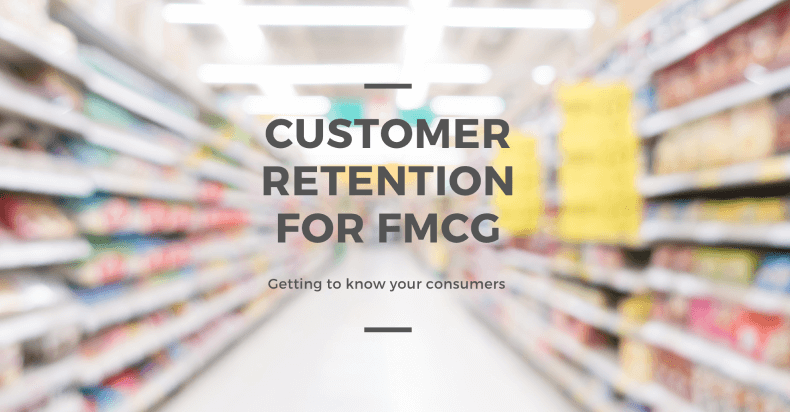 Consumer loyalty is always something that every business hopes to increase. With a set of retention programs, backed with good quality products and services, consumers can hopefully become more loyal and retained for a long run.
However, that's not always the case for businesses that don't have the luxury of interacting directly with their end consumers, such as FMCG (fast-moving consumer goods) businesses. The FMCG industry is already very competitive in itself, further made complex by the fact that the businesses can't easily communicate face-to-face with their consumers. In fact, the average supermarket has more than 40,000 items from different FMCG brands. Over 40 percent of consumers also agree that they shop at multiple supermarkets, so FMCG businesses can't really count solely on stocking their products in supermarkets to increase consumer loyalty.
The solution lies in a trusted loyalty platform, in which FMCG businesses can retain more consumers through multiple loyalty marketing strategies. But how exactly does a loyalty platform or loyalty app help to increase loyalty? Here are some ideas:
A great loyalty platform is simple and straightforward, while at the same time is addicting enough for the consumers to be engaged continuously. For FMCG businesses, this can mean a seamless 'Snap Receipt' feature which allows consumers to capture their receipt every time they buy a certain product from the brand in exchange for loyalty points. There also needs to be non-purchase engagements such as referring their friends, participating in a contest/ challenge, and sharing posts on social media. All this non-purchase engagements should also require the consumers to register to allow them to get rewarded for their activity. This way businesses can know who their consumers are.
Create a channel for direct communication
Once FMCG consumers are signed up on the loyalty platform, FMCG businesses can now have a channel to communicate directly with them. They no longer have to rely on intermediaries to increase brand loyalty or awareness. A loyalty app that provides a wide array of communication channels, such as email, SMS, and push notifications, means that businesses can choose the communication channel based on the simplicity and type of messages they want to send.
Understand and leverage consumer behavior
With a loyalty platform, FMCG consumers are no longer scattered and anonymous people. FMCG businesses now hold valuable information such as who their consumers are, what they often buy and where, how often they buy, and so on. All these data can be leveraged into useful insights that give businesses an idea of which of their products need more improvement, which of their marketing strategies are most attractive to consumers, and many more! This open door leads to the next benefit, which is sending personalized rewards.
Send personalized rewards
Now that FMCG businesses know what exactly each consumer is buying from them, they can tailor rewards and offers in a more personalized way. In fact, personalization can actually boost consumer satisfaction up to 604%! This kind of figure can't be acquired if FMCG businesses are only relying on third-party retailers, so a loyalty app is truly a game-changer.
Strengthen omnichannel presence
Brands with strong omnichannel engagement are able to retain 89 percent of their consumers. This number drops significantly to 33 percent for brands without. A loyalty platform can integrate consumers' experience both offline and online. It can also increase social media engagement by contests or rewards for consumers who post about the brand or the platform itself.
Consumer loyalty is an important aspect to any business, including FMCG businesses. Having a trusted loyalty platform can save FMCG businesses the hassle of reaching their widespread consumer base in a more engaging and personalized way. Contact us or download our e-book on how to create a loyalty program for FMCG businesses to know more today!