In case you were not aware before, yes, we are in the middle of the age of the customer. Consumers are more taking in control now more than ever. They have real time access of products and services information thanks to the internet. Before going to a store, they will learn about negotiate prices or service levels by compare them to several stores.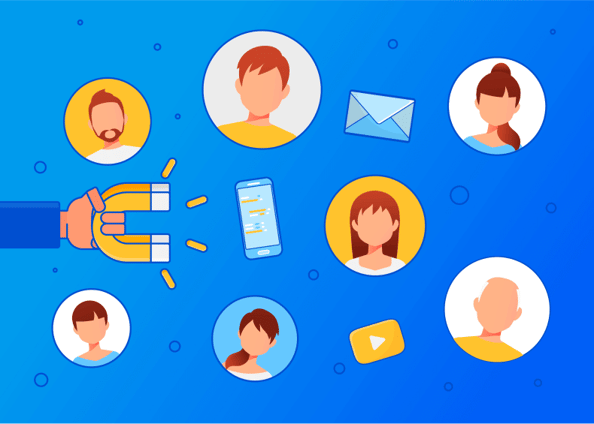 Customers want more personal, simple and entertaining digital experience from a store. They have such high expectations for that. Attracting and retaining customers, though a complex situation, can be one of many ways to leverage customer behavior today. As we enter the digital era, it is crucial for brands to have their existing customer in terms of retention and loyalty as a priority.
Customer retention will lessen the number of defecting customers. The goal is to maintain as many existing customers as possible. Doing business with current customers which you already connect with is a much effective way. By doing that, companies will have nothing to do with attracting, educating and converting the new ones.
These are predictions of how attracting and retaining customers used as a strategy to take advantage of customer behavior to establish customer loyalty.
1. Paid media advertising will also be used as a retention strategy rather than just an acquisition strategy
The reason of advertise to your existing customers is to show how your business will assist them good in life. It addresses the value and how to get the best out of your brand to customers. The outcome of that is the upselling may be better taken in the future. Advertise needs to have something to do with customer's cycle of life. It can make the impression of interactive and drive engagement.
2. Customer's life cycle will be more analyzed
Marketing is going to be more personal as your brand drives the parameter of customer engagement. Each of them will have unique experience based on combination of content you fed them. Several brands are setting up a digital experience that escorts customers to meet their purpose through digital channels before suggesting human-assisted.
3. Reusing video content to approach existing customers
Video content can be useful for brands to find out their customer life cycle. Specifics customer inquiries as simple as such when they to know their current balance, can be solved with a brand's existing video content. When combined with customer profile, behavioral and contextual data, it will improve digital experience that answers specific questions and creates a natural engagement with the customer.
Brands will leverage data analysis and digital technology to deliver personalized messages and product offerings to current customers. Enhancement in data collection methods, analytics, digital electronics, and digital economics, have facilitate brands to provide more effective real-time customer experience personalization tactics.
Obviously, to be more concerned with customer retention is a must for well-established brands. It is important to know that retained customer can help to escalate customer profitability, so applying customer retention strategies is an advantageous to the company resources use.