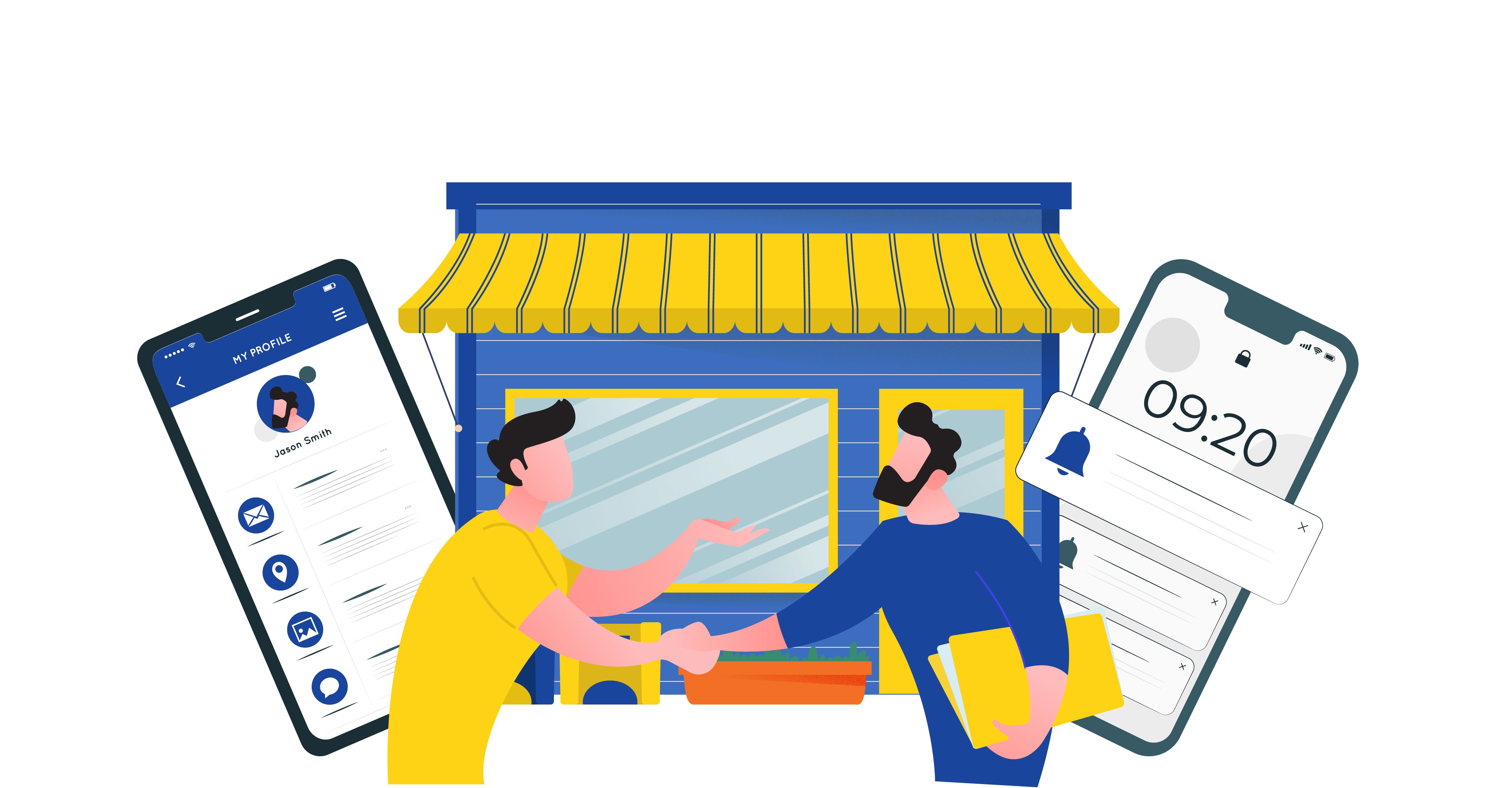 Customers are a crucial aspect of every business. Aside from being a source of revenue, loyal and satisfied customers do not mind spreading the word about our business to others. Unfortunately, businesses often face one-time customers. This can be caused by low customer engagement.
Engagement is the key to retention that businesses often neglect. So, what exactly is customer engagement and how can you improve it? Let's dive into this topic!
Understanding customer engagement
Customer engagement is the relationship, interaction, and communication between businesses and their clients. It goes beyond the buying and selling process. Customer engagement can be built both offline and online during and after purchase.
The importance of customer engagement
Engagement is an important aspect that makes customers return to our business. Here are its benefits:
Improves brand experience

Customer engagement helps to create a more optimum and impressive experience for customers throughout their journey in our business.

Increases customer loyalty and trust

In this day and age, customers do not mind switching from one business to another as loyalty further erodes. Engagement is what businesses need to stay strongly connected with their customers and prevent them from leaving.

Helps to gain valuable customer feedback

When businesses are engaged with their customers, it's easier to understand customers' interests and behaviors, helping businesses to create more relevant promotions and campaigns.

These benefits clearly show how engagement is a key strategy to sustain businesses. The next step is understanding how to build it.
Easy steps to build customer engagement
Have a strong customer database

First, you need to understand that it will be challenging to engage with customers without knowing who they are, their demographics, their purchase habits, and behaviors. That's why businesses need a strong customer database to capture this crucial information. Make sure customers can easily enter their data, for example, by scanning a QR code.

Nurture communication with customers

Once customers are on board, you're ready to start engaging with them through good communication. Make them feel valued and heard. Maintain this communication whether they are in your physical stores or not.
For example, you can catch up with them by asking them to fill a survey to show their feedback matters, and by using emails or other media to keep them updated on relevant campaigns that suit their needs.

Use push notifications

If your business is on the TADA loyalty app or has your own app, engagement is even easier to build. You can capture your customers' attention in real-time using the push notification feature.
Customers will be notified of ongoing promotions or campaigns at any time, wherever they are. This way, you'll stay on their top of mind even before they plan to make a purchase.

Strengthen your social media presence

Most businesses make the mistake of using social media as a usual platform instead of a tool to improve customer engagement. In this digital era, engagement is even easier to be built using social media.
Make sure your social media stays active and interactive with your customers. Tell them all the latest updates, have them up for discussions, and stay responsive towards their questions, feedback, and even complaints. You can also use social media to widen your market reach, for example, by giving rewards to customers that share their experience with your business on their social media account.
How to measure customer engagement
After following the steps above, the next question is whether they are effective in increasing your customer engagement. There are many metrics that you can use to measure customer engagement. Here, we'll share the most common ones that you can implement in your own business.
Conversion rate

Conversion rate is a simple measurement that indicates the success of any kind of campaign, such as registering as a member, clicking on a post on your account, visiting your website, and so on. To measure it, all you need to do is divide the number of conversions by the number of visitors and multiply it by 100.

Net promoter score (NPS)

The net promoter score measures the tendency of customers to recommend your business to others. You can measure this by asking customers to fill a customer satisfaction survey.

Session time

Like its name, session time tells you how much time a customer spends on your website. Using the same concept, you can also implement this for your app to measure the strength of your customer engagement by seeing how much time a customer spends on your app.
Customer engagement is the key to increasing customer loyalty and revenue in your business and ensuring customers keep returning to you. If you are still wondering what the most suitable strategy for customer engagement is, look no further because we will be happy to help. Contact us today!