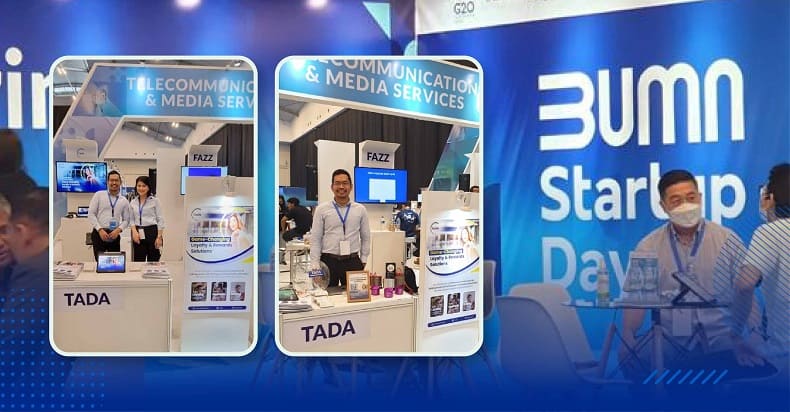 BUMN Startup Day 2022 event was successfully held on 26-28 September 2022 at Hall 3A ICE BSD, Tangerang.
This event was an initiative program from the Ministry of SOEs to support the advancement of Indonesia's digital economy as one of future economic growth by strengthening synergies between SOEs from across sectors with various startups.
Among the selected startups, Tada was invited to showcase our end-to-end loyalty & rewards solutions as part of a digital transformation tool for various kinds of businesses.
The event was packed with many activities, such as panel discussions with professionals, mentoring, conferences, investor pitching, exhibition and business matching to explore possible collaborations between SOEs and startups to accelerate growth.
At the business matching session, Tada's booth was visited by various well-known state-owned enterprises in Indonesia, such as PT KAI, PLN, Pertamina, TASPEN, Pupuk Indonesia and many others to explore the collaboration opportunities.
Tada's end-to-end platforms, such as loyalty, reward and gifting, can be implemented in all industries as the most effective and efficient digital solutions to retain customers and other important stakeholders in any businesses.
Tada's Head of Marketing & PR, Rina Mailia revealed that the business matching concept enables startups like Tada to introduce the latest technologies to help digitize business processes in SOEs as based on SOEs Minister Erick Thohir, Indonesia's digital economy is predicted to grow to IDR 4,818 trillion in 2030.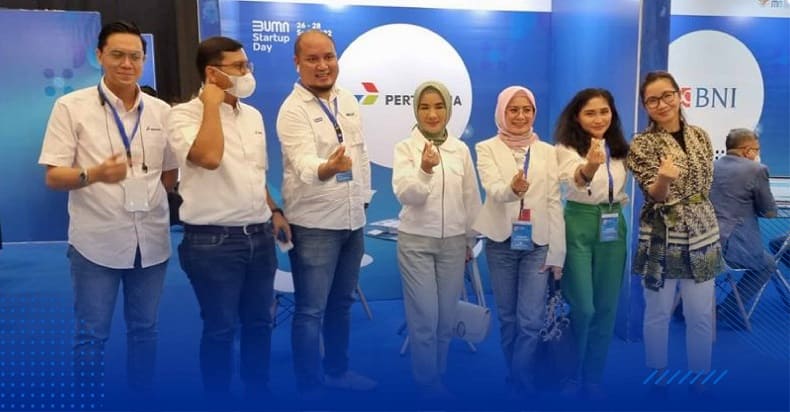 "I really appreciate the Ministry of SOE for providing an opportunity for technology startups like Tada to introduce and demonstrate the most effective and efficient solutions to support businesses to accelerate growth, in this case SOEs from various sectors. Our technology is very adaptive and can be customized based on the user's needs, so that in these business matching sessions, many SOEs have shown interest in exploring possible collaborations with us," Rina said.
"As a trusted loyalty & reward solution provider in Indonesia, Tada has successfully helped hundreds of local and global companies in creating customer loyalty, employee engagement and channel incentive programs that support business growth. We hope to be able to support SOEs in accelerating post-pandemic growth by adopting digital solutions, so that together we can strengthen Indonesia's digital economy in 2030," she added.
In addition, Tada's booth was also visited by enthusiastic guests of BUMN Startup Day where we showcased how Tada platforms can make businesses more sustainable by focusing on building more profitable relationships with their most important stakeholders.
As the leading B2B2C loyalty & rewards solutions provider in Indonesia, Tada's platforms enable businesses to have full-featured loyalty and membership programs with no hassle. We offer rewards and gifting solutions which help businesses to reward and send gifts to their potential and existing customers, clients, employees, channel partners, and other important stakeholders.
This is in line with Tada's goal of helping businesses accelerate growth by providing a seamless and hassle-free digital transformation for business owners in the loyalty and rewards programs.
With the increasing importance of digitalization in today's market, Tada's game-changing solutions can be the answer for SOEs and other companies to retain their channel partners, customers, and employees, more effectively and measurably.