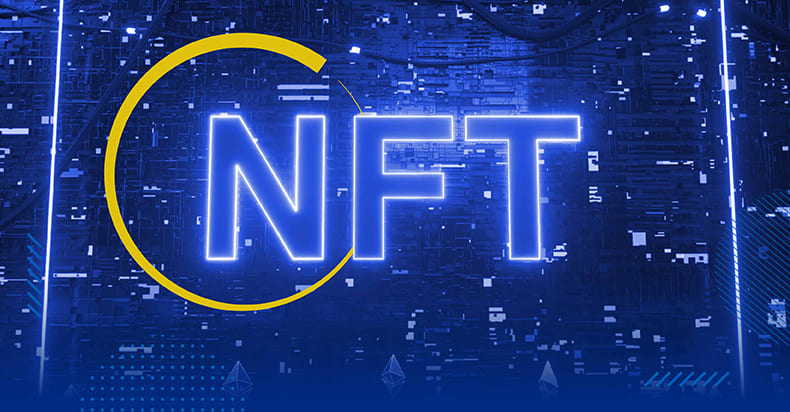 NFT has become one of hot commodity lately. From funny pop-tart cat memes that sell for $590,000 to nearly $3 million for purchasing screenshots of the first tweet of 2006. Also, in Indonesia, we can't be separated from the news that Ghozali earned approximately 1.5 billion for his selfies at OpenSea, the largest NFT marketplace
However, this fast-growing crypto art trend is turning out to be more than just selling images and videos at exorbitant prices; this trend is also the gateway to bringing exclusive ownership to the digital world because owning NFT art gives the owner exclusive privileges and status. And it is this type of rewards that today's modern customers want.
Strategic uses for NFT are now emerging. It will be interesting to see how certain brands use NFT to develop their loyal community. These communities can eventually be leveraged to transform and modernize their loyalty programs.
By offering NFT, businesses have a new way to identify the most loyal and potential customers to spend money on their brand.
From the current trends and hype surrounding NFT, it is clear that this technology can open up new opportunities for digital collectors and artists alike. But how does NFT affect your loyalty programs? How can NFT be used to add a refreshing element to a loyalty program?
What is NFT?
NFT, or Non-fungible tokens, managed to hype up in 2021. In straightforward terms, NFT acts as a certificate by utilizing blockchain technology. Non-fungible means that the NFT is a unique digital part and cannot be replaced by something else.
At a high level, non-fungible means the token is unique and cannot be imitated. The NFT is stored on the blockchain, where the data is locked and permanent once confirmed by a consensus network of servers that verify the data to ensure it is correct and consistent.
You can view NFT as an 'only' asset in the digital world that can be bought and sold like any asset in the physical world. There is evidence (records) of asset details such as name and description, source (creator), the seller (if sold on the secondary market), and owner (current holder of the asset).
It can also be said that, in the simplest of descriptions, NFT is a digital fingerprint.
Why are People Hyping NFT?
The NFT market has grown from "nothing" to a multi-billion dollar industry, with even the largest NFT marketplace raking in around $20 billion.
The hype around NFT increases when technology is used to sell digital art. The public began to pay attention to this phenomenon when Beeple – aka Mike Winkelmann's digital artwork – "EVERYDAY: THE FIRST 5000 DAYS" sold for no less than $69,346,250. And Jack Dorsey, CEO of Twitter and Square, sold his first tweet, "just setting up my twttr," as NFT for over $2.9 million.
Although many people still wonder about the NFT hype, established brands like Coca-Cola, Taco Bell, Quartz, and celebrities like William Shatner, Grimes, and Steve Aoki jumped on the trend.
Remember the virtual Coca-Cola jacket that sold for $575,00? And the 10,000 packs of William Shatner trading cards – some 125,000 digital collectibles with pictures from his personal life and career from the 1930s to the present day – sold out in just nine minutes Or is TIME launching TIMEPieces, a collection of over 4,500 NTFS originals from over 40 artists worldwide?
People instinctively like to collect and own things, especially if there is an element of exclusivity. If something is not interchangeable, it means that there is only one. That's why NFT is unique.
Try to imagine this NFT in the same way as sports memorabilia, artwork, comic books, or rare trading cards. Thanks to blockchain, we can now do things that were never possible before, such as verify the authenticity and ownership of everything digital—the result, scarcity, and FOMO in the digital world.
As with anything exclusive and rare, a sense of ownership often gives a person the most significant value. Entire communities and collections have sprung up around the NFT project, where token holders often adopt membership in these communities as part of their identity. Some people even use NFT as a representation of their digital selves.
Benefits of NFT as a Loyalty Rewards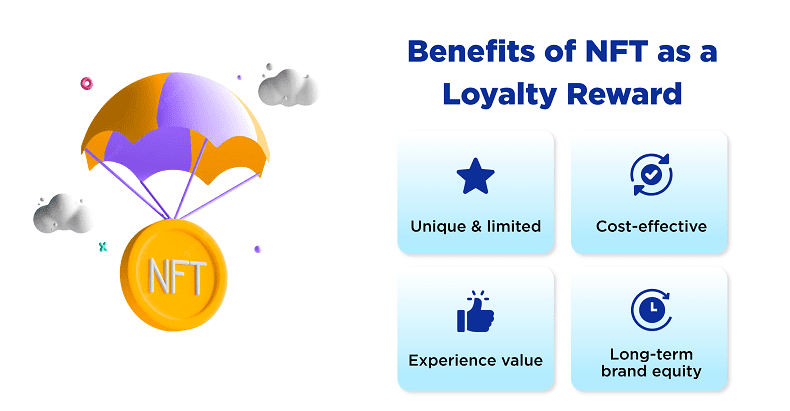 1. Unique
Given their non-interchangeability, NFT is inherently unique and limited. NFTs provide an air of exclusivity due to their rarity, especially when there are additional benefits provided by token ownership.
2. Cost-effective
NFTs are relatively easy to manufacture and low in cost. Collections can be programmed algorithmically to reduce costs while increasing brand value. The actual investment lies in planning and committing to a long-term strategy that fits the brand identity.
3. Experience value
NFT is often more about the experience than the product. As more complex use cases develop, the line between physical and digital experiences will blur. Eventually, many companies build the monetary and social value of the token simultaneously.
4. Long-term brand equity
Brands need to plan long-term customer relationships, which requires changing and leveraging technology to maintain relevance. NFT provides a new way to access and reward customers directly, collaborate with other brands, support social causes, and build community.
These elements can encourage consumers to follow and maintain engagement with the brand in the long term.
Examples of Using NFT in Loyalty Programs
Loyalty programs aren't going away anytime soon, but they need a change to offer customers more than just points for future use. NFTs can quickly fill this void, as they offer customers more options than just using points.
Customers can use NFT in various ways and for different companies, enabling potential collaboration across a wide range of industries. They are also a safer option because NFT uses smart contracts on the blockchain to securely execute and track transactions. The following are some examples of the use of NFT in a loyalty program.
1. Collectible NFT promotions
Remember with the offer "Collect X points or Y stickers to get Z rewards." It is a regular campaign in today's traditional loyalty programs. Brands can take this concept to another level by implementing a similar promotional collection but digitized via NFT.
Think 'Crypto Kitties,' but for the brand. Collectible toys can be obtained with codes accepted at checkout, even QR codes printed on receipts.
2. The digital twin
NFT can also be used to complement your loyalty program by increasing brand trust and thereby, increasing the overall customer satisfaction.
One of the advantages of NFT is the ability to increase trust and transparency when completing transactions because NFT acts as a perfect authentication medium (a unique ID linked to an individual item).
For example, virtual assets can be tokenized the digital twin of the asset like a watch. This watch can be delivered digitally as an NFT before complete physical production. The customer can already peek at the whole part before receiving the original physical form.
3. Paid loyalty program benefits
NFT can also applied as benefits for paid loyalty programs. Brands can use an NFT "brand," which will act as a membership card for users to receive loyalty benefits and access to NFT products.
4. NFT integration on airline
An interesting use case example emerged when applying the idea of ​​NFT to an airline loyalty program. Today, most airline loyalty programs are mile-based frequent flier schemes that offer discounted prices to passengers who frequently fly with certain airlines. Offering NFT will give customers access to unique experiences, such as exclusive flight destinations.
Airlines can also work with other brands to create an airport gift experience: special NFT owner access to Chanel's new perfume, Nike's latest sneaker, or limited edition in-flight entertainment movies. As passengers move up to the frequent flyer program tier, they can unlock more exclusive NFTs, giving them further incentives to stay loyal.
Brands Using NFT to Drive Acquisition and Engagement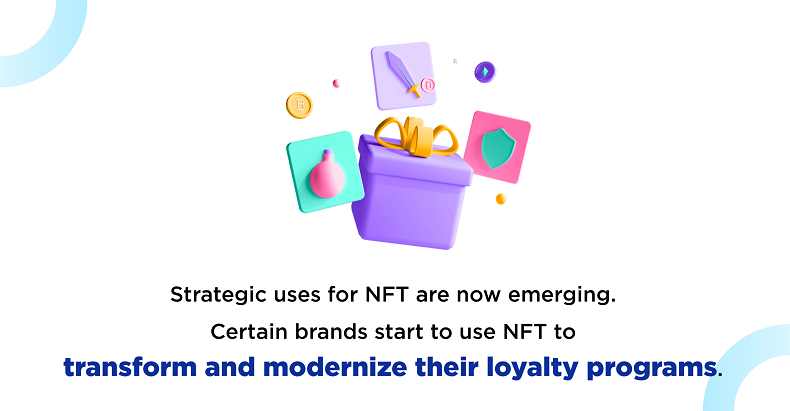 Here are some ways to get brands to apply NFT, including inspiring brands with loyalty programs using NFT to drive their customer acquisition and engagement.
1. Taco Bell
Taco Bell uses NFT by auctioning off limited edition NFT called NFTacoBells. 25 NFT artworks sold out within 30 minutes. Each GIF starts with an offering price of $1 and quickly sells for thousands of dollars each.
This NFT includes real-world rewards in a $500 electronic Taco Bell gift card for native token holders. The campaign is also a social action. All proceeds from the sale are donated to the Live Más Scholarship through the Taco Bell Foundation.
2. Louis Vuitton
Louis Vuitton is celebrating its 200th anniversary with the launch of Louis: The Game. Players have the opportunity to receive one of 30 limited edition NFTs.
Louis Vuitton chose to lock up tokens (not for sale) for a while, focusing on educating customers about the brand value and capitalizing on the general hype surrounding technology trends.
3. Clinique
Clinique holds a competition for members of the Smart Rewards program. Three winning Smart Rewards members are awarded a limited edition NFT, early access to new physical products, and token holders will receive various Clinique products once a year for the next decade.
4. Burger King
As part of launching the Royal Perks loyalty program and continuing investment into the digital platform, Burger King is partnering with NFT Sweet marketplace on a set-completion game. Customers can scan the QR code on each food box to receive one of three collective NFT game chips. Upon completion of the set, subscribers programmatically receive a fourth NFT reward.
Such as a digital collectible, a year's free Whopper sandwich, merchandise, or the opportunity to chat with one of the collaborating artists. Burger King is also trying out more straightforward cryptocurrency rewards to encourage customer engagement.
5. AMC
AMC partnered with Sony Pictures ahead of the release of 'Spider-Man: No Way Home' by offering approximately 86,000 NFT to select loyalty members, including those who subscribe to the Stubs Premiere and A-List programs.
AMC plans to provide discounts and other benefits to holders of the new NFT cinema chain – and AMC will collect a small royalty on all transactions made from trading NFT.
NFT Could be The Future of Loyalty Rewards
The concept of NFT is an exciting prospect as our technology-driven lives become increasingly integrated. What's happening now is still primarily a gimmick.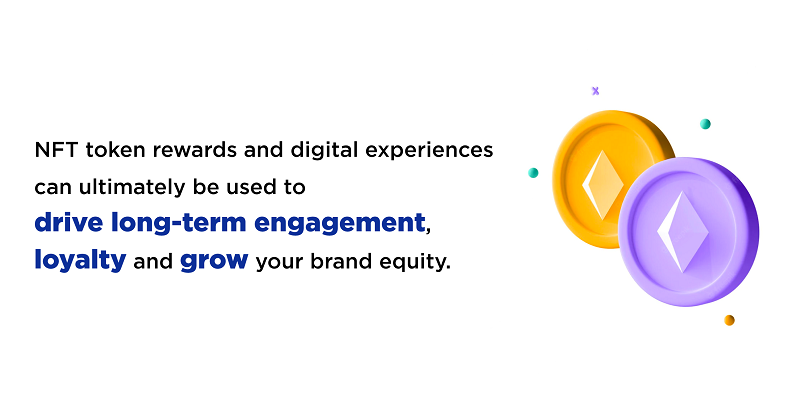 Still, NFT is promising enough to move beyond the current 'interesting' collectibles phase and play more broadly in loyalty programs. NFTs can offer intelligent contracts, which can play an essential role in increasing customer engagement.
NFT token rewards and digital experiences can ultimately be used to drive long-term engagement and loyalty and grow your brand equity. From knowing your brand's history to gaining access to other exclusive experiences, brands have many opportunities to give customers something memorable.
If a brand is to utilize this technology, they need to invest time in understanding what makes a successful NFT project – execution is one thing. Still, a focus on building engagement and community is integral.
Keeping up with the times and being a trendsetter is a risky first step, but the results can be excellent if done right and adopted by a larger audience. As this new technology stream rolls in, it would be best to look at possible opportunities to integrate this new medium into existing business practices, including loyalty programs.