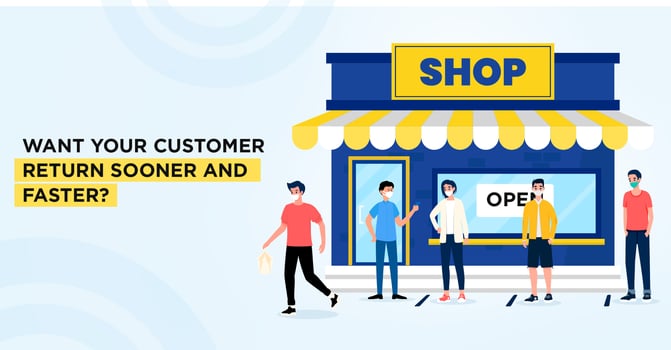 A New Dawn of Customer's Age
In a world where 65% of the business comes from returning customers, the need for customer retention is now more important than ever. These days, traditional loyalty programs have lost their appeal, being unable to reward customers' actions instantly. We believe a loyalty program's benefits should go beyond giving points or vouchers to customers, but start creating a more engaging experience that is memorable and compelling to convert your customer to become a regular.
An Offer They Can't Refuse
Another thing to look at while creating a reward system is to give the customers a sense of urgency or FOMO (Fear of Missing Out). This can be a huge amount of discounts or nearly expired vouchers.
Introducing: Sticky
Sticky is TADA's newest feature with the sole purpose to create more loyal customers. It fosters the habit to buy from your brand, because customers who have come back for the second time are more likely to come back in the future, or as we like to call it the 'habit building concept'. We let brands decide which rewards should they give to their customers based on their favorite menus or spending habits. Rewards increase as they progress, encouraging them to return more often and make more purchases.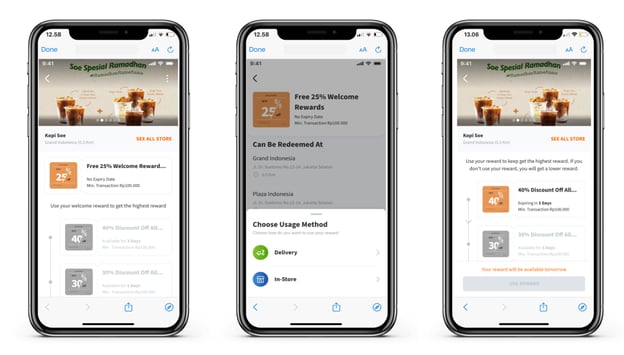 Why Use Sticky by TADA?
Seamless set-up: Fast, easy, user-friendly interface you can quickly set-up.
Personalized for your every need: Create your rewards, choose which vouchers to give, when to give it, and who to give it to. You have full control!
Maximize Rewards: Create a bigger reward as your customers make more purchases. This way you have a better chance to retain your customer.
The FOMO Effect: Create a sense of urgency where your customers are required to make a purchase before an expiry date.
Robust Customer Database: Capture all of your customer's transactional data and create a laser-focused campaign based on their interest, demographic, or purchase history.
Targeted Campaign: Retain your customers better by using our various campaign channels such as Push Notification, Email Blast, or Smart Campaign. Send your campaign easily via our dashboard.
Omni-channel Rewards: Combine online and offline experience in one go, in-store or via our delivery platform.
How TADA's Sticky Works:
Customers are given rewards directly redeemable after registration.
Customers receive another higher award after the first transaction, redeemable on the next transaction with minimum spending. So, you don't have to worry about your expense too much.
Online transaction and delivery features are available. (Read

this article

to learn more about delivery set-up).
Rewards have an expiry date to urge customers to make a transaction as frequently as possible.
To successfully launch Sticky, you also surely need to get to know what your customers love and test out different strategies to see what works best. Here are some other tips and tricks for a more engaging rewards program you can learn from.
TADA is happy to help you with this and increase your customer retention rate. Contact our team and start your journey with us!