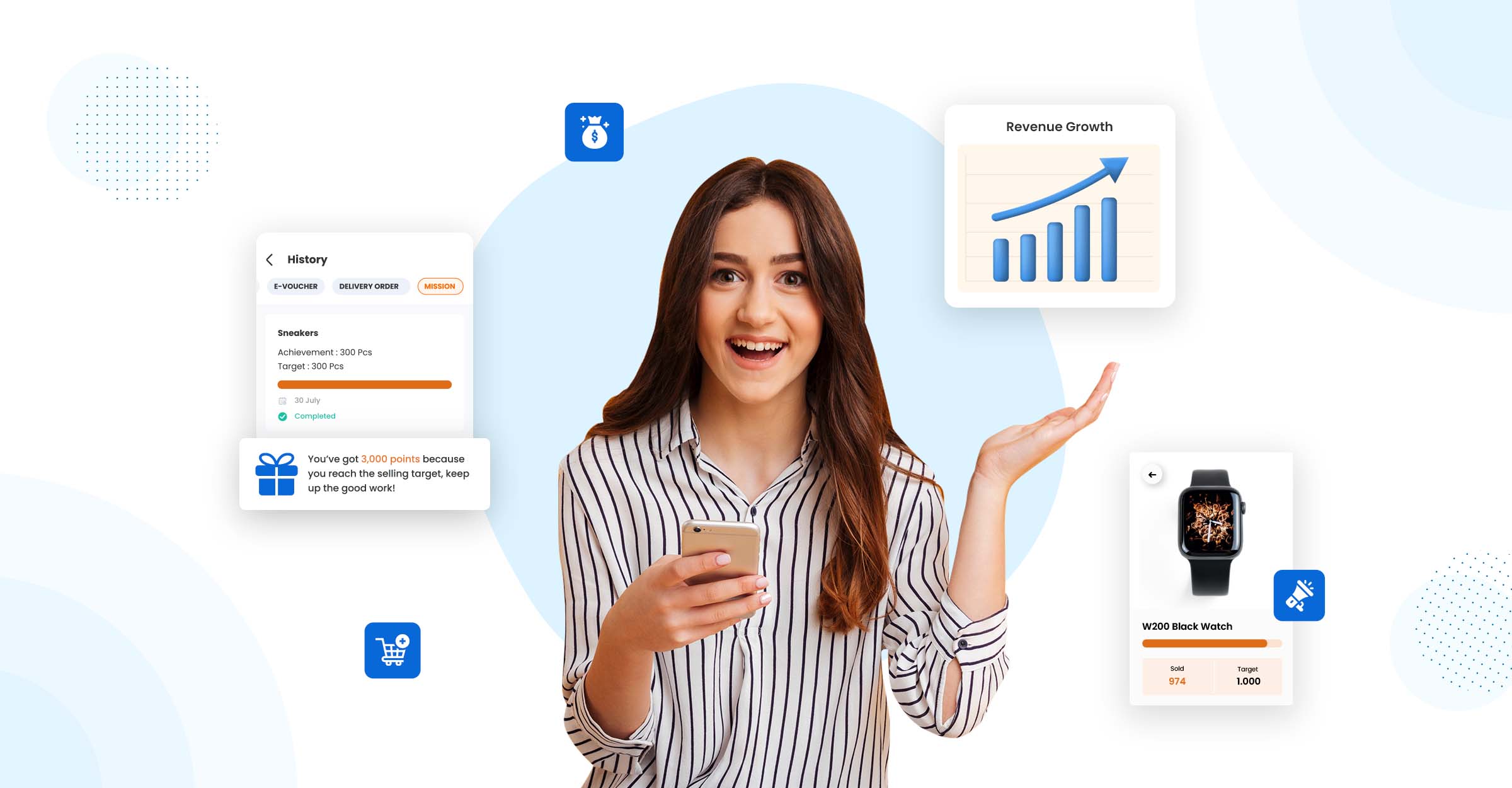 Operating in a complex distribution network requires brands to pay close attention to their channel partners in order to drive growth.
A digitally-empowered B2B incentive program is the most effective and efficient tool to engage with, motivate and incentivize your channel partners
What is B2B Incentive Program?
B2B incentive program is rewards meant to motivate your channel partners to achieve their goals which usually involve in hitting number of products sold and repeat purchase rate.
This incentive program is also known widely as B2B loyalty program. It is a way for companies to reward its customers, which in these cases are distributors, dealers, retailers, reseller and other types of channel sales partners.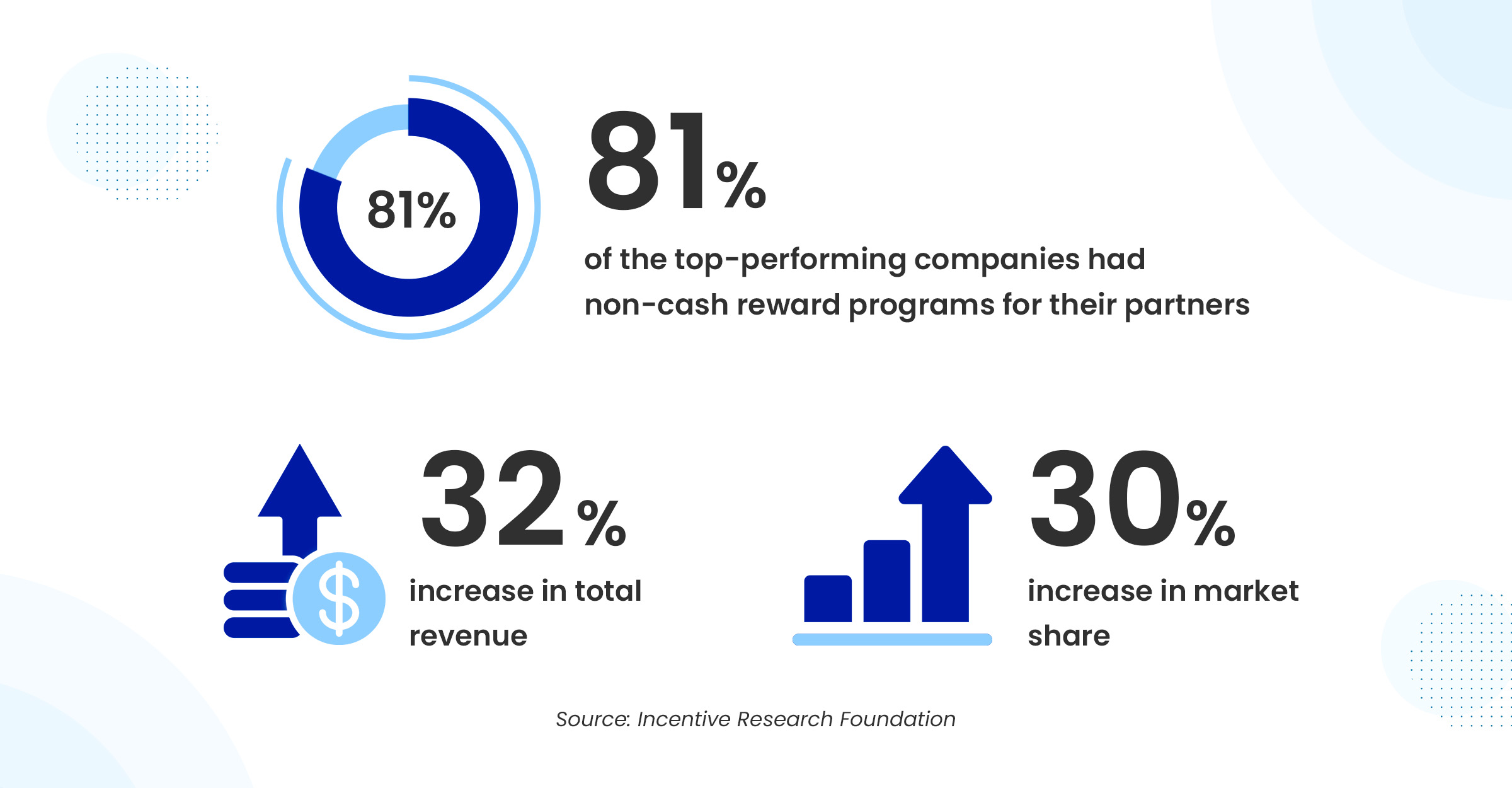 Based on Incentive Research Foundation, 81% of the top-performing companies had non-cash reward programs for their partners that contributed to a 32% increase in total revenue and a 30% increase in market share.
Tips for a Successful B2B Incentive Programs
There are many possible incentive ideas that you can use for your own channel partners, for example rebates, special discounts, or even points that can be redeemed into various items.
No matter what type of B2B incentive program you plan to have, let's take a look at these tips for creating a successful B2B incentive program.
1. "Reward" the Right Partner
Now, customers are no longer linear when making a purchase decision. They can quickly jump and switch from one brand to another to compare several products. They will interact with several parties, including channel partners, before deciding on a purchase.
It means that channel partners have a hand in helping customers make purchasing decisions. Arrange your rewards at every point of the sales process, from awareness to closed deals, and reward each partner in the process. That way, everyone realizes that the brand appreciates every effort they make.
2. Go Digital
The pandemic has accelerated the process of digitalization in the last two years. Indeed, many are still struggling to adapt, but more and more companies are already swapping their traditional strategies with digital business models, even leveraging artificial intelligence (AI).
By implementing a digital-based incentive program, the reach of information and the program's benefits can be distributed to all channel partners without all the hassle.
Brands need to find an end-to-end platform that can facilitate the success of this program, so that your channel partners can easily access information and track their achievement from anywhere instantly.
3. Give Personal Target
Personalization is one of the keys to making someone feels recognized and valued. When channel partners realize that they accept personal goals that must be achieved while others do not, they will be more psychologically motivated.
Set special target achievement at certain time intervals; monthly or quarterly, and make sure they can only go to the next target if they complete the previous one. These personalized activities will be easily executed with the help of a digital reward platform instead of having to do it traditionally.
4. Communicate Company Goals
Even the best B2B incentive program will fail if the program's purpose is not well understood by all personnel in the company, including your channel partners!
For that, you need to do thorough and structured socialization. Create clear and targeted goals, convey the purposes of the rewards program through open discussion, casual chat, and email.
The success of your rewards program is highly dependent on goals that are unambiguous and understood by all parties involved.
Also, make sure your channel partners know the following:
Their goals
What happens if they reach their goal?
5. Celebrate Every Achievement
Announce the achievements of channel partners who achieved this month's goal on your reward platform. Blast it on notification, slider banner or specialized post to congratulate distributors who have reached their targets plus the rewards they get.
This kind of recognition will make the channel partners feel valued and in the same time motivate others to do the same.
According to the Incentive Research Foundation, public recognition and giving gifts are the most effective in boosting one's work performance. Once your channel partners are aligned with the company's overall goals, you will have an unstoppable team fully engaged with moving your company forward.
6. Choose the Right Platform
Despite the many benefits of this incentive program, you need the right loyalty and rewards platform to facilitate program implementation, reward distribution, and personalization of activities.
With game-changing loyalty & rewards solutions from Tada, you will be ready to receive all the benefits of the B2B incentive program without adding any extra effort.
Also, a digital platform can help you segment channel partners easily, streamline rigid administrative tasks, facilitate the acquisition of insightful data and take relationships with your channel partners to the next level.
Conclusion
A digitally-empowered B2B incentive program is the most effective tool to establish a strong relationship with your channel partners. A successful B2B reward program can also promote loyalty and attract more channel partners to join in your supply chain.
Tada is the right platform to help your company build your own unique B2B incentive program that drives revenue and business sustainability. Request your free demo now and let us show you how we have helped hundreds of brands with their loyalty and rewards programs.