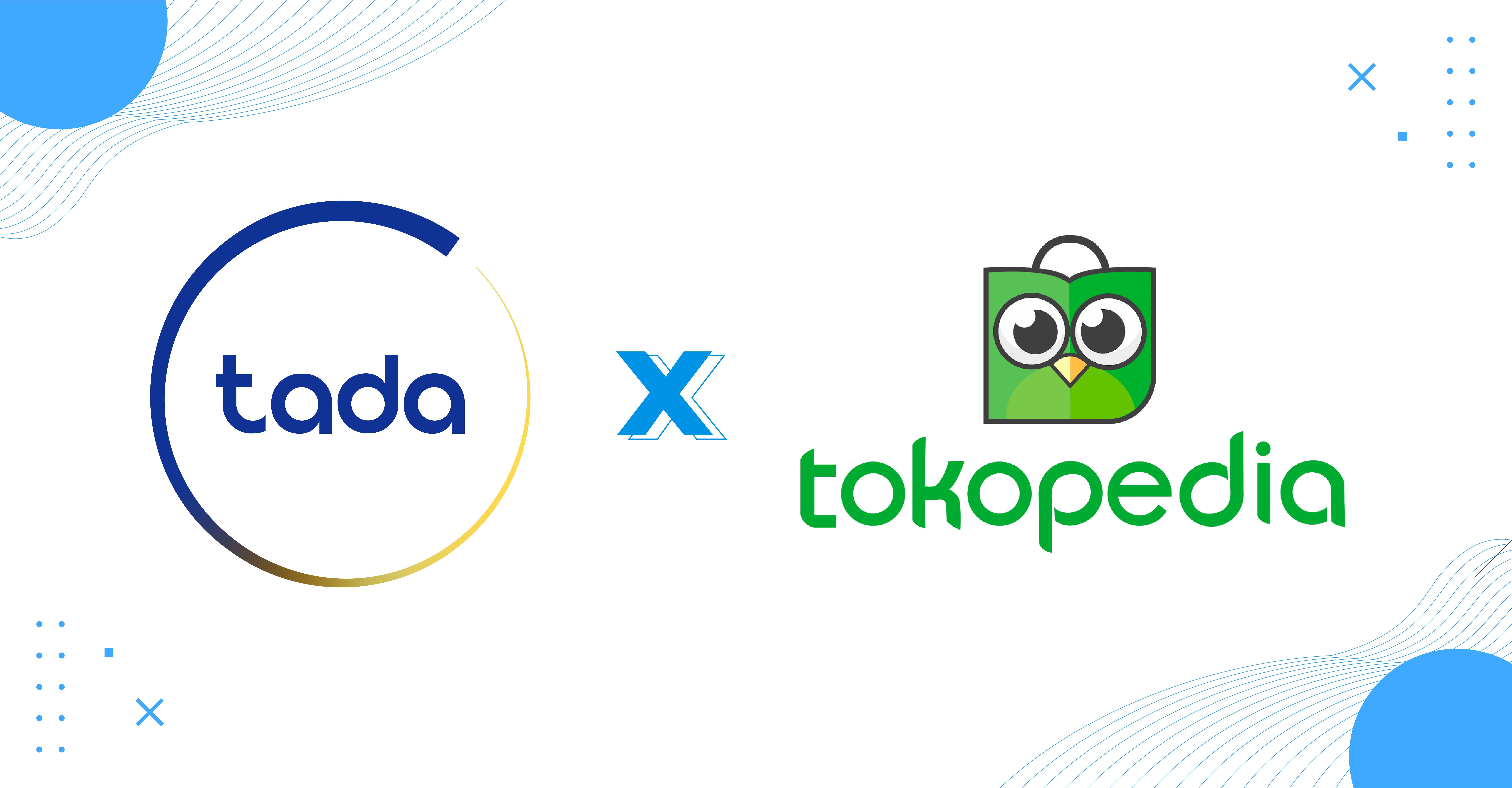 Market Research Future predicts the global omnichannel retail platform market will grow to US$11.1 billion by 2023. The increasing use of smartphones for online transactions as well as the growth of online shopping in the marketplace are the main driving factors for the growth of this omnichannel platform.
Having an official store in the online marketplaces has already been a new norm for almost all brands in Indonesia to cover a wider market. Brands generally have official stores in various marketplaces, such as Tokopedia, Shopee, Lazada, etc.
Managing both offline and online sales channels simultaneously is certainly not an easy task, but with the omnichannel platform, brands can manage their orders and data collection from one dashboard.
The integration between the omnichannel platform and the marketplace will allow brands to manage orders, send orders to track their sales and revenue from only one website or dashboard.
Omnichannel Loyalty Platform from Tada
Tada, as one of the leading loyalty companies in Indonesia, also has an omnichannel platform that is different from the usual or traditional omnichannel platform.
This platform is part of Tada's strategy to help businesses increase their customer's loyalty and retention, as well as have a complete customer profile through integration with top online marketplaces in Indonesia.
Not only can you track sales and manage incoming orders from various marketplaces, the integration with Tada's omnichannel loyalty platform also allows you to get customer data, send personalized messages via email, WhatsApp or SMS and also provide reward points for every purchase.
Tada's omnichannel loyalty platform features an automatic point collection system from all channels to strengthen business loyalty strategies and prevent customers from switching to competitors. With this platform, all your customers can earn points when they buy your products from any channel.
In addition, this platform is also equipped with loyalty and membership programs that provide rewards to customers at every stage of their journey, through point collection, tiering, reward schemes, and point redemption.
Tokopedia x Tada Omnichannel Integration
For those of you who have an official store on Tokopedia, now the omnichannel loyalty platform from Tada has been integrated with this popular online marketplace. This integration is applicable to all brands with Power Merchant stores and Official Stores.
With this integration, brands can:
Get customer data, such as phone number, email and name,
Get insight into which products (SKUs) that loved by your customers the most,
Send personalized messages via SMS or WhatsApp,
Allocate points to your loyal customers and choose various rewards from Tada's catalog that can be redeemed easily
Access a unified dashboard to get sales data from all marketplaces integrated with Tada.
Tada's omnichannel loyalty platform allows brands to retain their customers through a loyalty program that can be directly managed in the dashboard. This loyalty program applies to customers who have already joined your loyalty program as well as new customers.
1. New Customers
For new customers who have completed product orders on Tokopedia, they will get:
SMS or WhatsApp with registration link for the brand membership program
Customers will be directed to the white label website or Tada app
Customers only need to enter their mobile number
And they will automatically registered in your brand loyalty program. Just as simple as that! The points they get from their first order are automatically recorded, too on their account.
2. Existing Customers
For customers who are already subscribed and registered in your brand loyalty program, when they have completed an order via Tokopedia, then:
They will get points directly to their digital membership card
If they use the Tada Wallet app, they will receive a notification regarding the addition of points from their completed order.
All customers who are members of your brand loyalty program will be able to collect points through purchases. After that, they can exchange these points for various attractive rewards from the Tada catalog, such as shopping vouchers, meal vouchers, credit, electricity tokens, e-wallet balances to gold bars.
Conclusion
Omnichannel is the future solution for the marketplace to stay sustainable and retain their customers better. With omnichannel marketing, brands can reach their customers at all sales touch points; both online and offline. This can increase customer engagement as well as build good relationships with customers.
With omnichannel integration with Tokopedia, Tada is more that ready to help your business to increase your sales as well as retain your customers in one platform.
Contact us to find out more about this program!