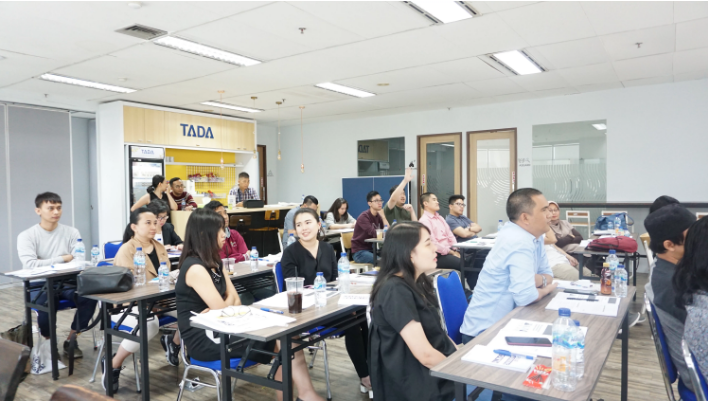 Program Customer Retention Tersertifikasi yang paling ditunggu-tunggu kembali lagi! Kembali untuk ke-4 kalinya, pelatihan Customer Retention & Engagement diadakan di TADA pada 21 November 2019. Seperti pada workshop sebelumnya, full house!
Pelatihan interaktif ini dilakukan oleh pembicara Bapak Ryan Pasaribu sebagai Head of TADA Academy dan Bapak Mardiansyah Putra, Head of Business Growth di TADA.
Bapak Ryan menjelaskan pentingnya mempertahankan pelanggan, customer engagement, era subscription, serta manfaatnya. Bapak Mardi mengajar peserta bagaimana menghitung ROI, dan menguraikan lebih jauh, perbedaan pendapatan untuk bisnis dalam menerapkan program subscription.
Program Outline
Chapter 1: History of Customer Engagement Methodology
Chapter 2: The Essentials of Customer Retention & Engagement Program
Chapter 3: Rise of the Subscription Economy: How it changes the way of customer retention & engagement strategy
Chapter 4: Building the Right Customer Retention & Engagement Strategy for your Brand
[Sesi Pembicara Tamu]
Chapter 5: Program Measurement Methodology & Improvement Strategy
Chapter 6: Identifying ROI for your Customer Retention Program
Chapter 7: Identifying and Prevent Unnecessary Risk for your program


Pembicara Tamu - Bakso Atom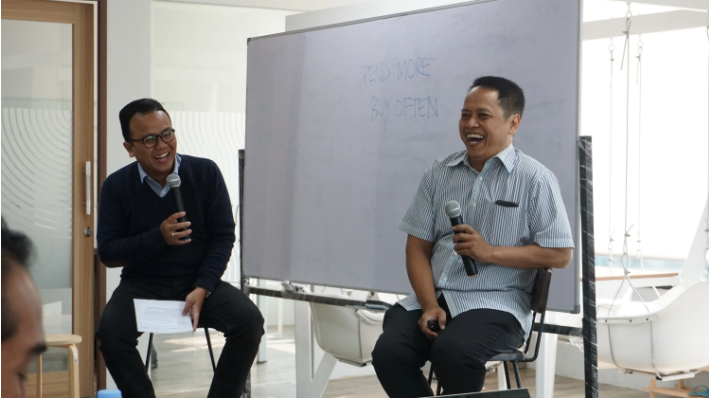 Bapak Windu, dari Bakso Atom, diundang sebagai pembicara tamu untuk acara tersebut. Beliau berbagi pengalamannya sebagai klien program subscription TADA. Bapak Windu berbagi tentang angka Customer Retention yang tinggi dan kesuksesan yang dialami Bakso Atom sejak mereka bergabung dengan program subscription TADA. Tingkat retensi pelanggannya tidak hanya meningkat, tetapi juga mendapatkan lebih banyak transaksi per pelanggan daripada sebelumnya. Untuk semakin membuktikan manfaat besar bergabung dengan program subscription TADA, Bapak Windu menyiapkan slide yang menunjukkan statistik bisnisnya sebelum dan sesudah menjadi klien.
Kesimpulan
Dengan berakhirnya kelas Customer Engagement dan Retention Class ke-4 TADA, Kami ingin mengucapkan terima kasih kepada Bapak Windu yang telah datang untuk berbagi pengalamannya dengan kami dan juga semua peserta atas antusiasmenya karena kelas tidak akan sesukses ini tanpa peserta yang energik. TADA berharap dapat memberikan beberapa pengetahuan berharga yang akan membantu masing-masing setiap peserta di bidangnya masing-masing.
Dengan ini, ini adalah penutup untuk Customer Engagement dan Retention Class ke-4 TADA. Carilah kelas berikutnya di sini!