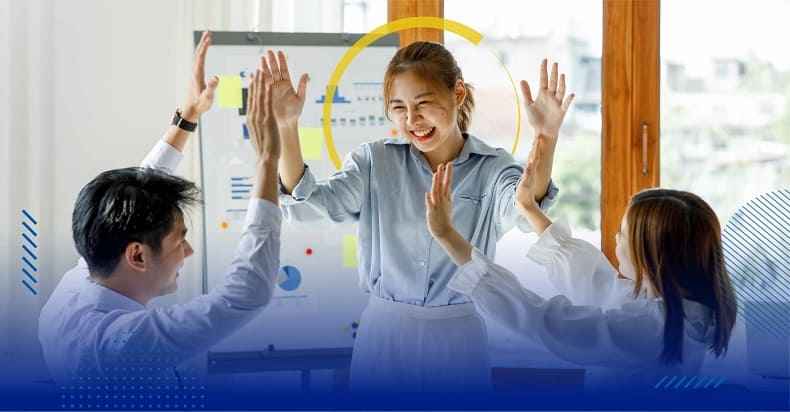 Building strong relationships with your channel partners is more crucial than ever in today's competitive business landscape. Your partners are not only instrumental in driving sales, but also in expanding market reach and boosting brand awareness.
That's why it's essential to keep them motivated and engaged with meaningful rewards that align with their interests and preferences. After all, a happy channel partner is a loyal channel partner, and that loyalty can translate into long-term business success.
While cash rewards and gift cards have long been the go-to choice for motivating channel partners, there's a more powerful and effective option available: incentive travel.
What is Incentive Travel?
Incentive travel is a reward given to channel partners that includes a trip or vacation to a desirable destination, complete with all expenses paid.
Incentive travel is designed to motivate and reward high-performing channel partners who meet specific goals or achieve outstanding results.
By providing travel experiences that cater to your channel partners' interests and preferences, you can show them that you value their contributions and are committed to their success. And by strengthening your relationship with your partners, you'll create a more loyal and engaged network that can help drive growth for your business.
Why Incentive Travel Work
Let's face it. Cash rewards and gift cards are nice, but they're hardly inspiring.
Incentive travel, on the other hand, provides a tangible reward that is both exciting and memorable. By offering your channel partners the opportunity to explore new destinations, try new experiences, and relax in luxurious accommodations, you'll show them that you value their contributions and are invested in their success.
But it's not just about the incentive itself.
Incentive travel program also shows your partners that you care about their individual interests and preferences. By taking the time to understand what motivates them and creating an incentive program that caters to those preferences, you'll foster a deeper sense of engagement and loyalty among your partners.
Why Incentive Travel Should Be Your Go-To Motivator for Channel Partners
Here are some compelling reasons why Incentive travel should be your top choice for motivating your channel partners.
1. Personalized and memorable experience
Incentive travel is unique and memorable experiences that are tailored to each individual's preferences. They offer a chance to break away from the daily routine, explore new destinations, and create lasting memories.
By offering incentive travel, you show your channel partners that you value their contributions and care about their interests. It also creates a strong emotional connection, which is crucial for building long-lasting relationships.
2. Higher perceived value
Incentive travel have a higher perceived value than cash or e-vouchers. They offer an opportunity to indulge in a luxury experience that may be out of reach for many people.
This higher perceived value makes Incentive travel a more enticing reward, which can motivate your channel partners to work harder and achieve better results.
3. Increased loyalty
Travel incentives are more than just a reward. They're a way to show your channel partners that you're invested in their success and well-being.
By offering incentive travel, you're creating a sense of loyalty and commitment, which can lead to stronger and more productive partnerships.
It also shows that you're willing to go above and beyond to recognize and reward their hard work and contributions.
4. Boosted sales and performance
Incentive travel has a proven track record of boosting sales and performance. According to a study by the Incentive Research Foundation, Incentive travel can increase sales by up to 30%.
When offered as a reward for achieving specific goals or targets, Incentive travel can motivate your channel partners to work harder and achieve better results.
This can lead to increased revenue, improved market share, and strengthened partnerships.
5. Positive brand association
By offering Incentive travel, you're associating your brand with positive emotions, experiences, and memories. This can have a significant impact on how your channel partners perceive and promote your brand.
When they associate your brand with a positive experience, they're more likely to recommend your products or services to others. This can lead to increased brand awareness, improved reputation, and higher sales.