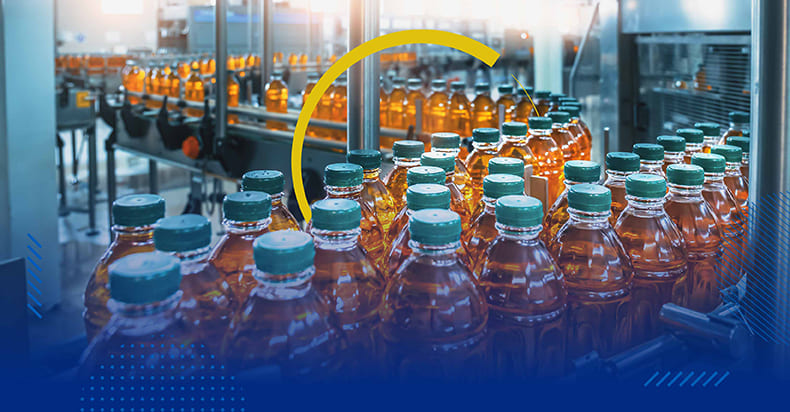 The beverage industry is one of the most competitive markets in Indonesia with numerous local and international brands competing on various channels.
It is also one of the highest contributors to Indonesia's economy as it is one of the basic necessities for a huge population (275 million in Q2 2022). According to Statista, revenue in the soft drink segment alone in Indonesia amounts to US$15.94bn in 2022. The market is expected to grow annually by 5.53% (CAGR 2022-2026).
Although the year-on-year growth for the soft drink segment records a positive trend, with so many brands competing in today's market, beverage companies need to strengthen their distribution strategy, so that their beverages can be available throughout Indonesia and capture the demand from end customers. And having this in mind, having solid and loyal distribution channel partners is key to win the market.
A leading beverage company in Indonesia leverages their business by utilizing digital incentive platforms to build profitable relationships with their channel partners and ensure bigger market share as well as revenue growth.
End-to-end Incentive Program with Tada
As a leader in the industry, this particular brand already has thousands of active channel partners across the country to distribute their ready-to-drink products. However, with too many players in the market, engaging and motivating numerous channel partners in the supply chain, like distributors, resellers, and retailers, to focus on selling their products more than competitors is definitely challenging.
The brand realized that it needed to build better and mutual relationships with its channel partners to develop brand loyalty which would lead to an accelerated sales growth.
Before Tada, the brand already had their own loyalty app but still managed its channel incentive program manually by sending the reward items through sales visits from their own field staff. The process was time-consuming and undoubtedly inefficient.
Fortunately, Tada, the most trusted and preferred loyalty & rewards solutions in Indonesia came into the picture and provided the brand with sealmess integration into Tada's features that allows them to easily track the point collection, point redemption as well as shipping tracking for the rewards item.
Tada's technology enhances the existing loyalty app with immersive reward catalog redemption with more than 1.000 items to choose, privileges for the members as well as referral feature to enhance engagement with the members.
The solutions from Tada allow the brand to easily track points earned by their channel partners, revenue generated from all channel partners, number of product sold as well as provide more convenient ways for their channel partners to monitor their points and to easily redeem them with more than 1.000 reward items from a well-curated catalog; which includes e-vouchers to physical items like electronics, gold bars, folding bike, premium watch and many more.
The Results in Numbers
The leading beverage company's beneficial collaboration with Tada started in November 2020 and the results are nothing but impressive.
As for June 2022, the total revenue grows up significantly within the first few months of program deployment. More than 5.000 new outlets or channel partners have joined the program during November 2020 – June 2022 and more than 11.000 reward items have been successfully distributed to the most active and highest target achieving channel partners throughout Indonesia.
Request our demo now to find out more about how Tada helped the brand to change its game and how our solutions can be just as game-changing to your business.