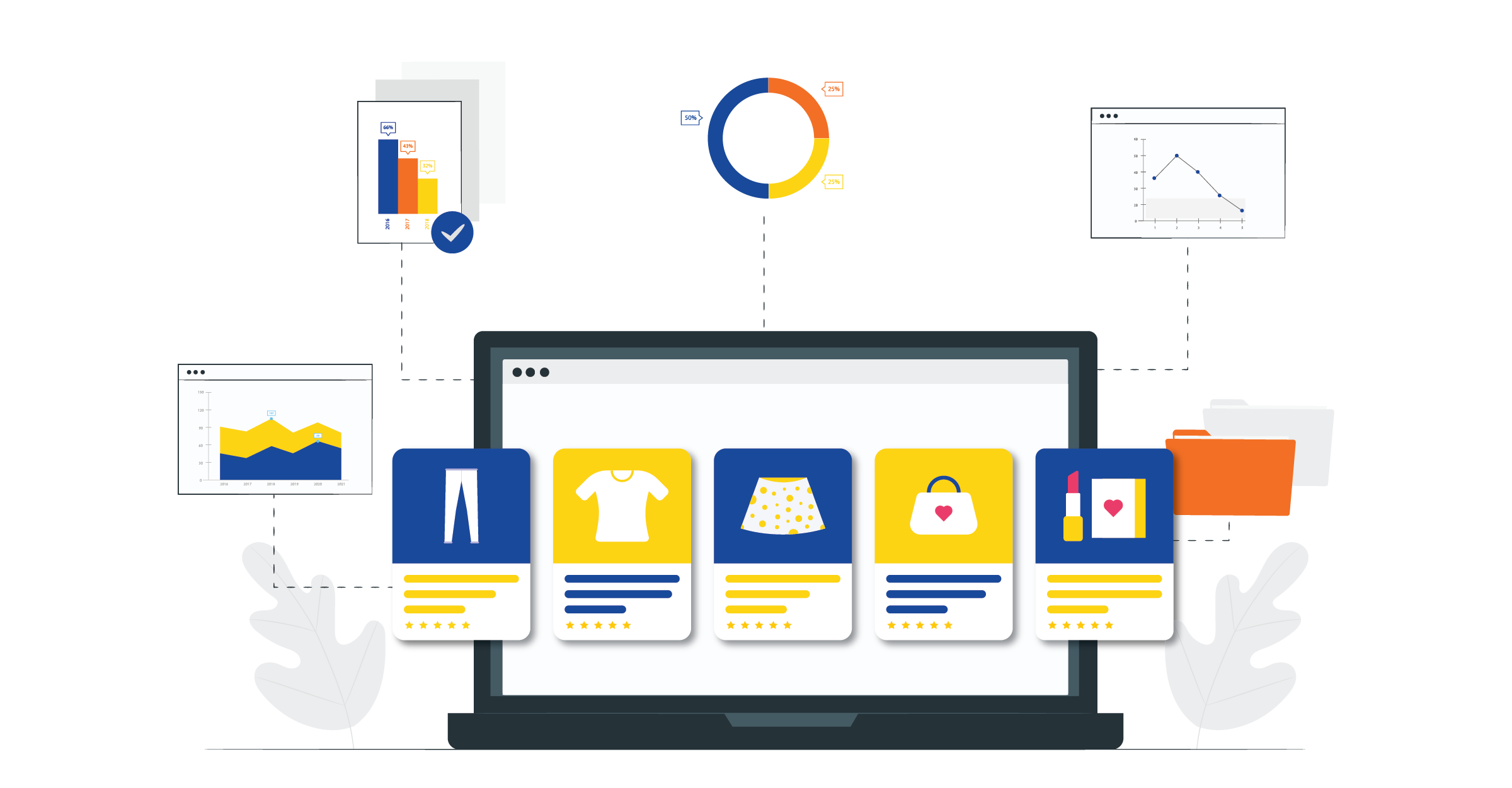 Indonesia has proven itself as one of the pioneers when it comes to digital transformation in Southeast Asia with the emergence of the online commerce ecosystem, ride-sharing, education, health, and financial services.
On top of that, the latest research suggests that there are over 170 million social media users in Indonesia. All those facts strengthen new opportunities for new sales channels, and social commerce emerges as one of the most promising ones.
Based on the research by McKinsey, the value of social commerce will grow eightfold from a $3 million industry in 2017 to $25 million in 2022. Additionally, studies by Hootsuite also reveals that around 30% purchase online were influenced by word of mouth recommendations which puts social commerce on a very advantageous position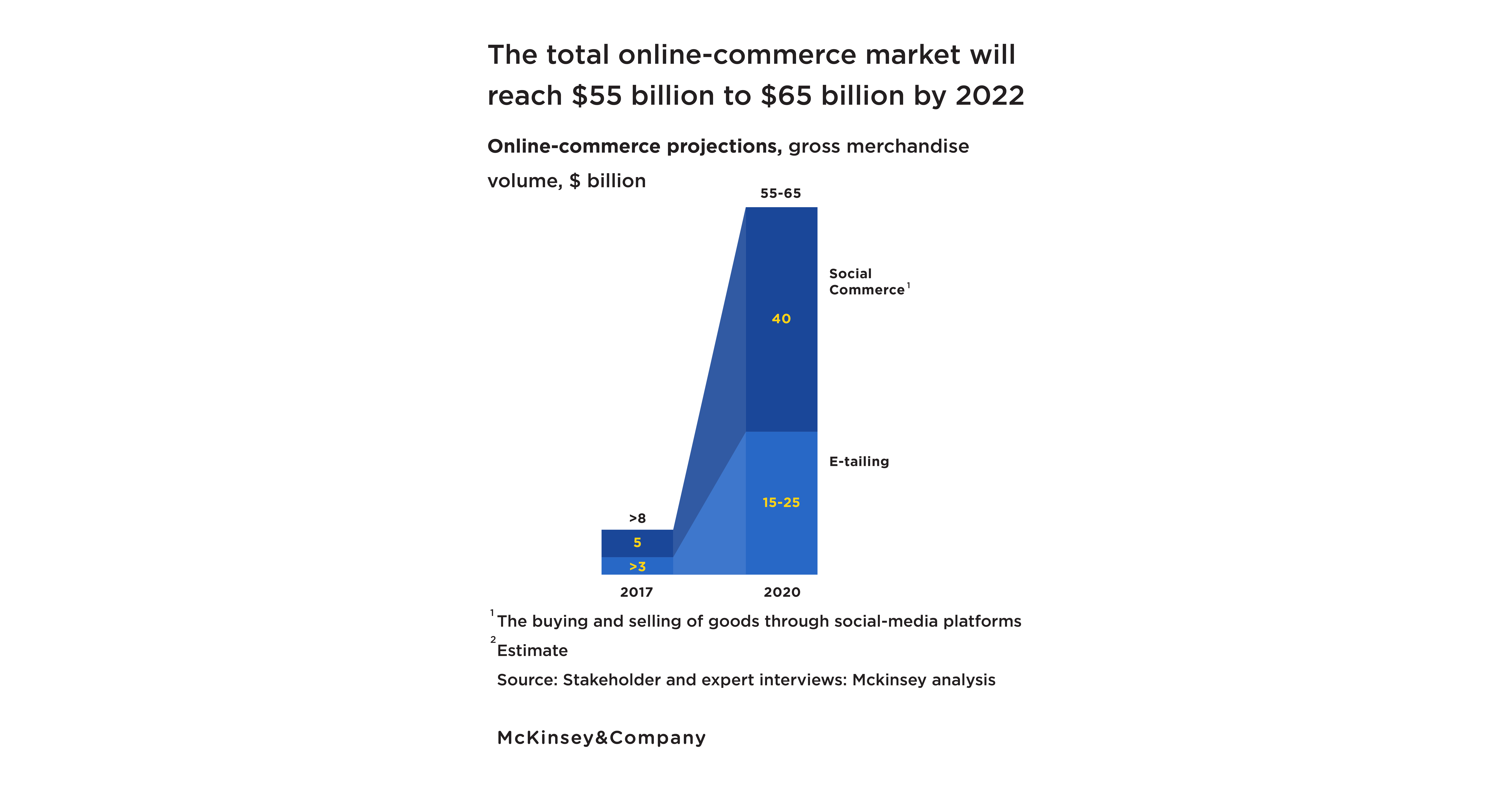 We have conducted research from our existing clients, especially in the beauty & lifestyle industry - one of the industries that was heavily affected by the COVID-19 Pandemic.
Furthermore, we have analyzed the growth of this industry from July 2020 (when we introduced Social Commerce for the first time) until mid February 2021, and the result might come as a surprise for most people.
From our primary research, we have found that more than 35% of our social commerce clients come from the Beauty & Lifestyle industry. This evidence indicates that Beauty & Lifestyle is the perfect business model to conduct your own social commerce platform.
Additionally, we can see that most of the selling activities occurred through WhatsApp, which indicates a close relationship between buyers and sellers.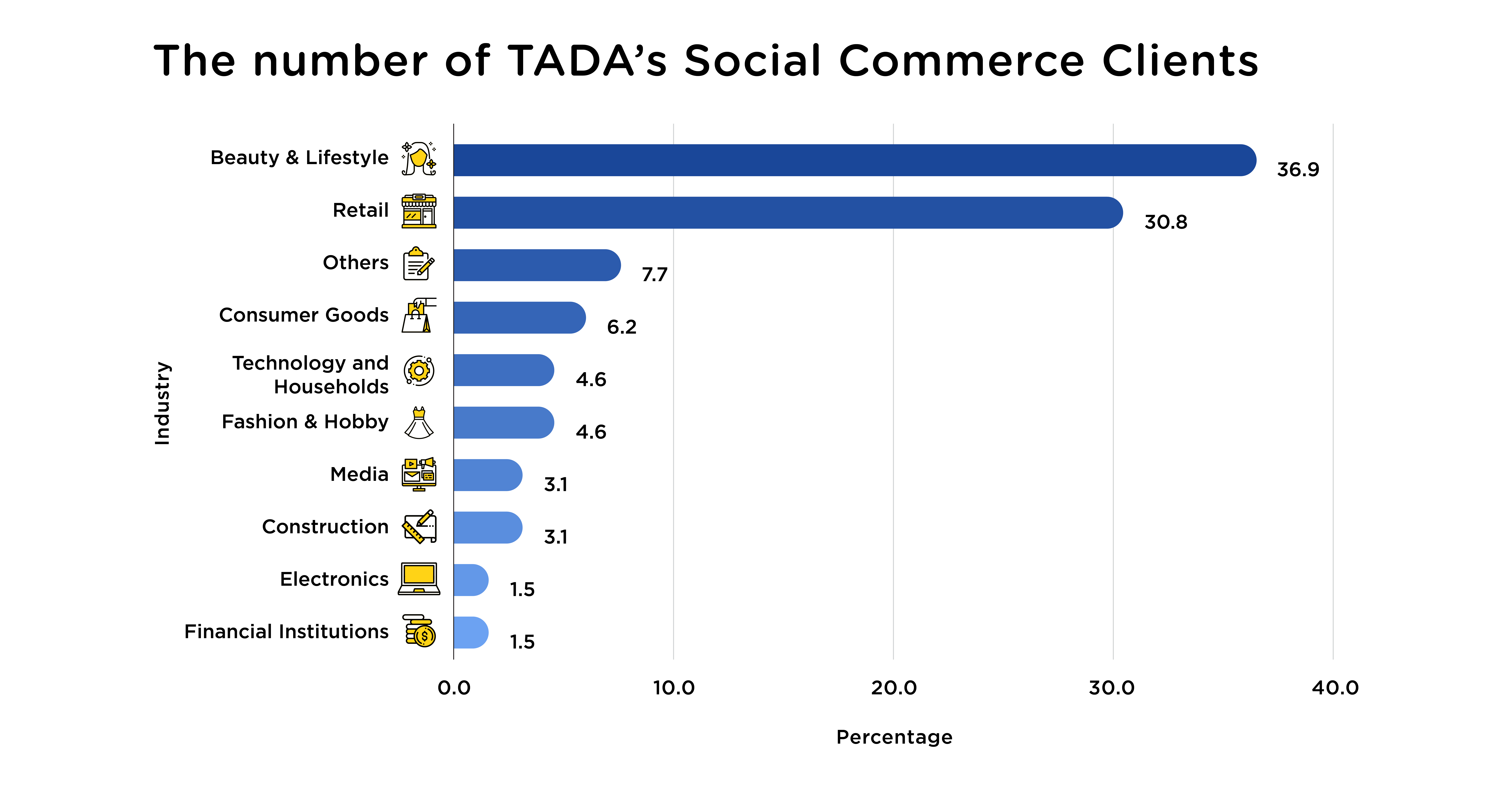 Over the course of 8 months, we have managed to acquire 5000 resellers in this industry alone. We were eager to see what the data shows us based on this metric.
Through further analysis, we wanted to see the demographic that shows an interest to become a reseller in our social commerce platform.
Down the line, we saw that most resellers come from a relatively younger generation especially those in the age of 25 - 34. The same age group also presents itself with the highest engagement rate compared to other age groups. There are around 10,000 shares and 136,000 total clicks coming from this respective age group.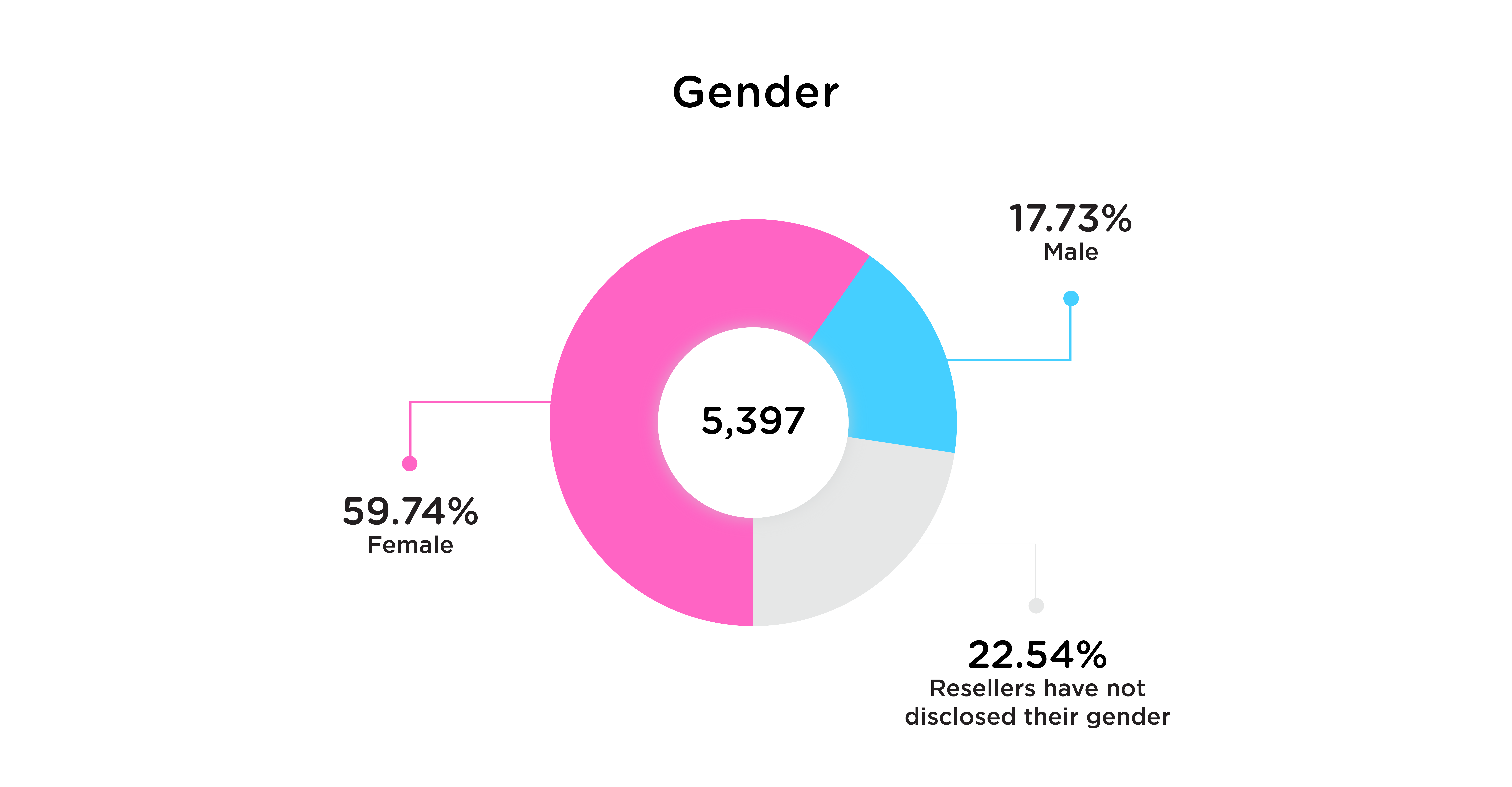 We also analyzed the gender distribution of these resellers and we have found that more than 60% of these resellers are actually female.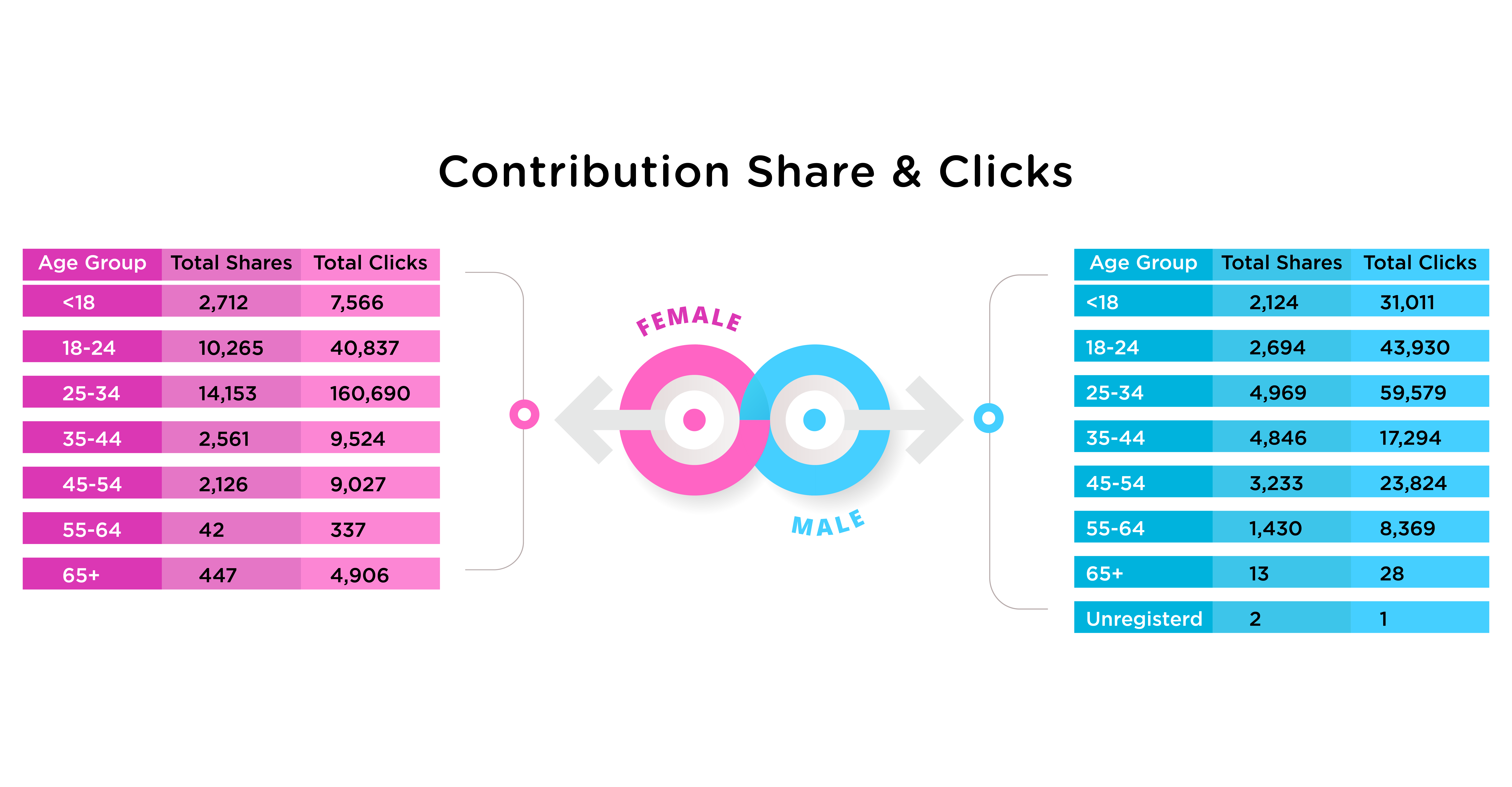 Furthermore, we have grouped each demographic into their respective generation (Traditionalists, Baby Boomers, Gen X, Millennials, Gen Z, etc.).
The result indicates that Millennials and Gen Z are leaders in terms of resellers' quantity. With this data, we can conclude that within the Beauty & Lifestyle industry, these two types of generation are paving the way for social commerce to grow.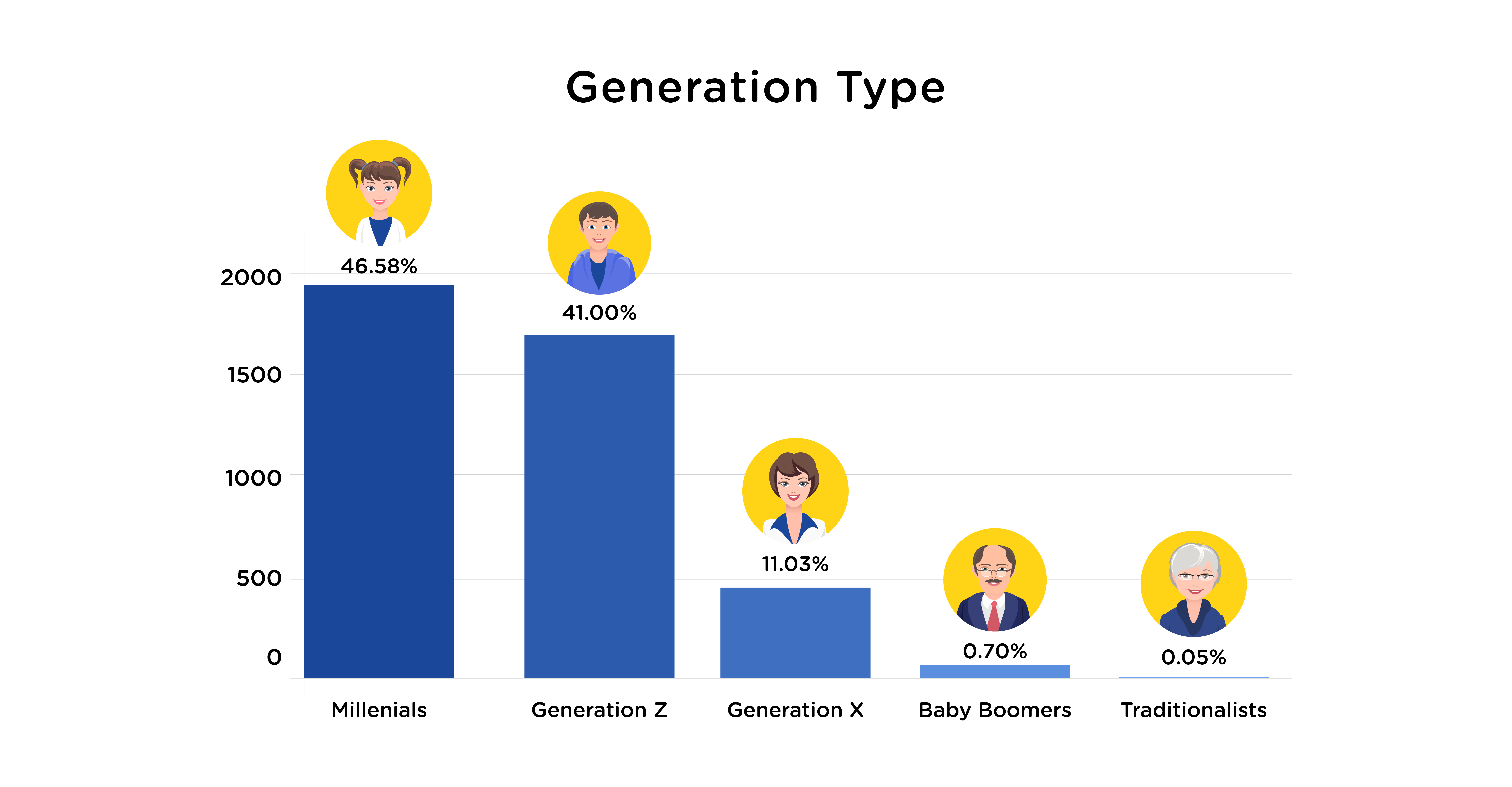 Finally, we decided to take a more economic approach and see how much social commerce has actually created an impact in the Beauty & Lifestyle industry. From the past 8 months, there have been more than 1,000 successful transactions which generated around IDR 160 million in terms of sales.

Additionally, for each successful transaction, the reseller will receive a commission as their reward, with the addition of the sales numbers, there are around IDR 6 million commission that has been distributed to the resellers.
From further analysis, we found that personal accessories such as bags, clothing, headwear, and footwear are amongst the top performing categories that contribute around 80% of the total sales from the Beauty & Lifestyle industry.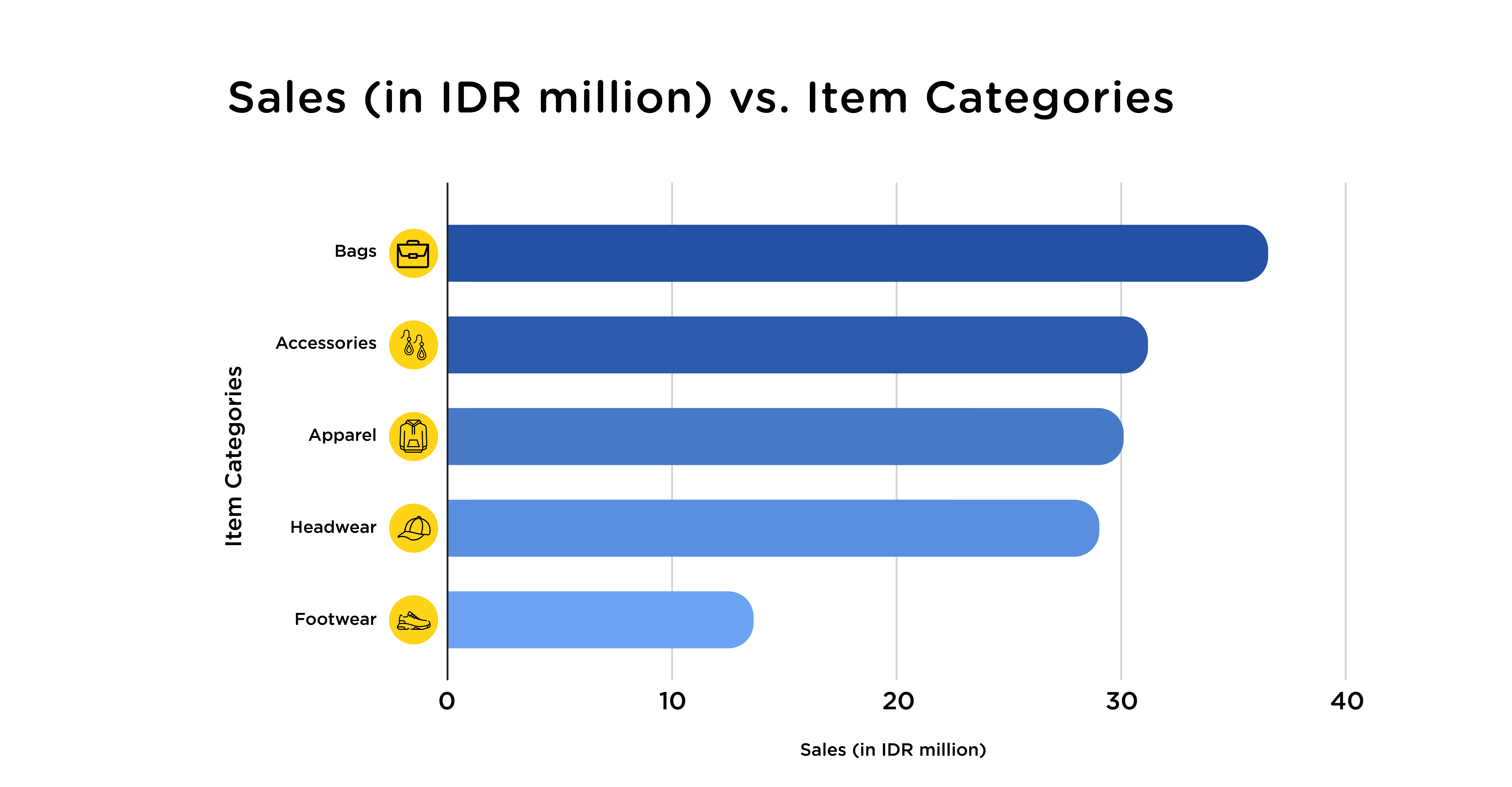 All in all, social commerce has a very strong influence to transform the Beauty & Lifestyle industry since they rely on close and personal connections between its sellers and buyers which supports the very notion of social commerce itself.
Request our demo now to transform your business with our social commerce platform.
*Note: Data and graphs were constructed from TADA's internal database, unless otherwise stated.