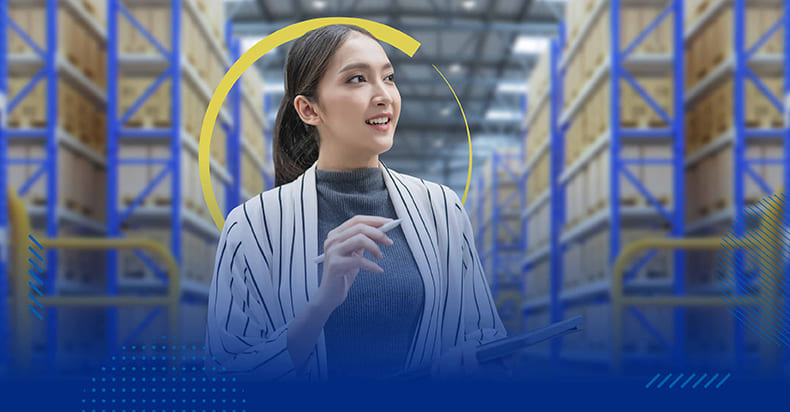 The complexity of today's distribution channel ecosystem has meant that many businesses are relying on their channel partners to distribute and promote their products. When you have fostered a good relationship with them, they can offer numerous competitive advantages to your business.
B2B loyalty and rewards programs can be an effective way to motivate your channel partners to foster loyal channel partnership. It's also pose as instrumental force in the amount of time and effort they put into promoting and selling your products.
A well-executed B2B loyalty and incentive program can do wonders for a company because it can pose a growth opportunity for the company that is willing to create better relationships past the transactional ones.
Your loyalty, incentive and reward program can be the best way to acknowledge your loyal partners, engage your prospects and get new channel partners to join the program. So, how to create a successful B2B loyalty program?
Design a B2B Loyalty Program that Attract Channel Partners to Enroll
Due to the competition in the market nowadays and the nature of B2B customers, it has become quite difficult for businesses to attract more channel partners towards their B2B loyalty programs. The more channel partners or B2B customers that join your program, the better it'll be for your business.
So, how to attract more channel partners and other B2B customers to enroll for your loyalty and incentive programs?
You need to keep your program simple but meaningful for your target member. Your program should help them solve their pain points in having business with you as well as the kind of reward they wish to get from such relationships. Here are top key questions you need to answer to find the best design for your loyalty programs.
1. What's in it for them?
First, try to answer this. What's in it for them if they enroll in your loyalty & incentive program? What will they get from this program?
You can start by understanding your B2B customers more. Even if it's difficult to segment their behaviors because most transactions are not done individually, the decision maker is still a person and naturally they'll ask 'what'll I get if I join this program'.
They'll evaluate your program based on the benefits that they can get. So, make your program's benefit and perks crystal clear so that your channel partners will understand it right away.
2. How do they earn points?
Simplicity is the key. So, never complicate the way your channel partners or other B2B customers earn the loyalty points. The simple earn mechanism is based on the number of products bought or spending size of the partners. Create spending or behavior criteria that drive performance to match the point earning scheme.
In line with question number 1, your loyalty and incentive program needs to have a well-designed communication strategy. The main goal is to drive purchasing behavior to meet the criteria to earn points by communicating it to your members in the right manner. You also need to communicate the program in a relevant and personalized way to improve customer experience as well as customer engagement.
3. Why should they join?
Let's be real, is your incentive good enough for them to join and participate in all kind activities to earn points?
You need to analyze your whole program to make it interesting for your target. It may start with designing a loyalty and incentive program with an earn and burn mechanism as well as reward catalog that pleases everyone. Work your incentive program around your target group to achieve the behavior you wish to create.
Leverage Tada's Game-changing Solutions to Build Your Loyalty & Incentive Program
There are many key points to attract more channel partners to join your loyalty and incentive program. Combining the right mix of reward items and activities in your B2B loyalty program can be a way to ensure that your program is worth enough for them to enroll.
Thus, finding a partner that can offer an end-to-end loyalty program with extensive rewards catalog with more than +1,000 items available and personalized message to your B2B customers will give you peace of mind to create a loyalty and incentive program to achieve your goals.
Turning your great idea into a program that can appeal to a range of channel partners and B2B customers can be hard. But it's important to design it with desirable goals to make your program look more promising than the competitors.
With a decade long experience and expertise in helping businesses create loyalty programs for their customers, Tada offers seamless and game-changing solutions to build good relationships with your customers which will directly improve sales.
Request our demo now to find out more about how Tada helped our clients to change their loyalty & incentive game and how our solutions can be just as game-changing to your business.