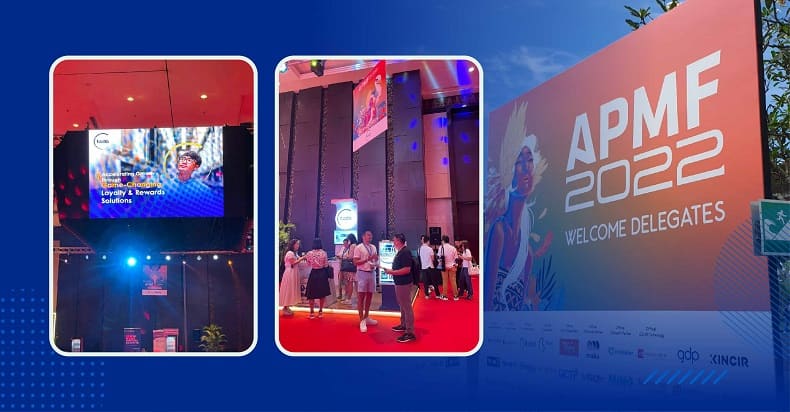 After a 4 years hiatus, the Asia Pacific Media Forum (APMF) was finally held in Bali, in person, last October 20 – 21, 2022. Besides being filled with dozens of world-class speakers, the forum, which has been eagerly awaited by marketing and media industry stakeholders, was also joined by various booths from media, marketing and technology companies. Tada is one of them.
"Tada is proud to participate in the APMF 2022 which was attended by professionals from various industries. In line with the Metamorphosis theme carried by APMF 2022 this time, Tada introduces game-changing solutions that allow brands to roll out loyalty to incentives and rewards programs through digital transformation in order to accelerate growth and embrace new customer trends post-pandemic." says Rebecca Agiestha, Co-founder of Tada.
"With our end-to-end solutions for loyalty, rewards and gifting, Tada offers a complete solution for brands who wish to increase their customer engagement and retention to support business acceleration in an effective and efficient manner, whether they focus on customers or channel partners, such as distributors, resellers or retailers," she added.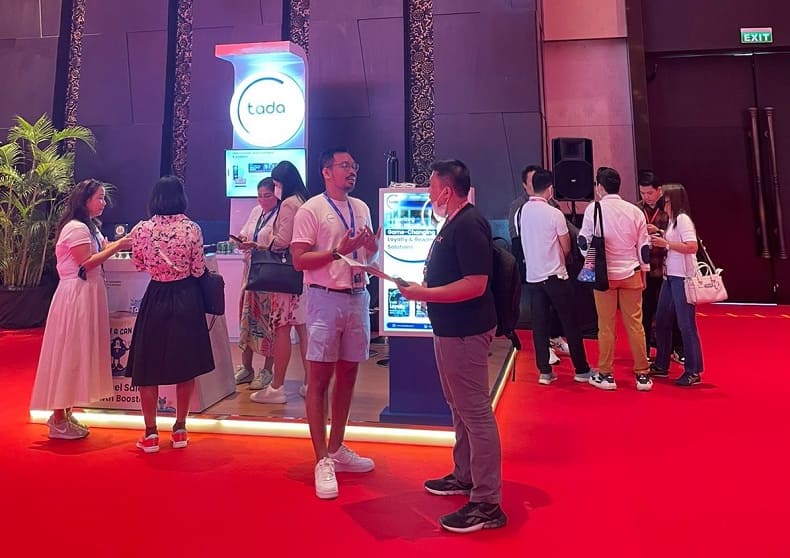 Aside from the conference event with various prominent speakers, there was an Immersive Playground area where participants could visit Tada booth to experience an interesting live demonstration of Tada products.
This time, Tada developed a special app called APMF-VIP that can be downloaded by participants easily and then allowed the participants to experience the effectiveness of Tada's technology by themselves in terms of increasing engagement and customer loyalty.
APMF 2022 participants enthusiastically used the application to get various perks on our booth; free beer, glasses, and shopping vouchers that could be attained by downloading the APMF – VIP app and participating in various exciting activities and missions to get points that could later be redeemed with those perks.
"This app, which was specially developed by the Tada's team for APMF 2022 participants, is a live demonstration of how Tada technology can help brands to have a complete loyalty & reward program that can be customized based on their needs to support their strategies in retaining customers and encouraging sales and revenue growth." said Imelda Walla, Tada's VP of Commercial.
With this app, it's expected that brand owners and all media & marketing industry players in general can see the importance of digital transformation in loyalty & rewards programs to build the brand loyalty of customers, employees and of course channel partners such as distributors, dealers and other partners effectively and efficiently, which in turn will cause a profitable and game-changing impact on the overall business growth.