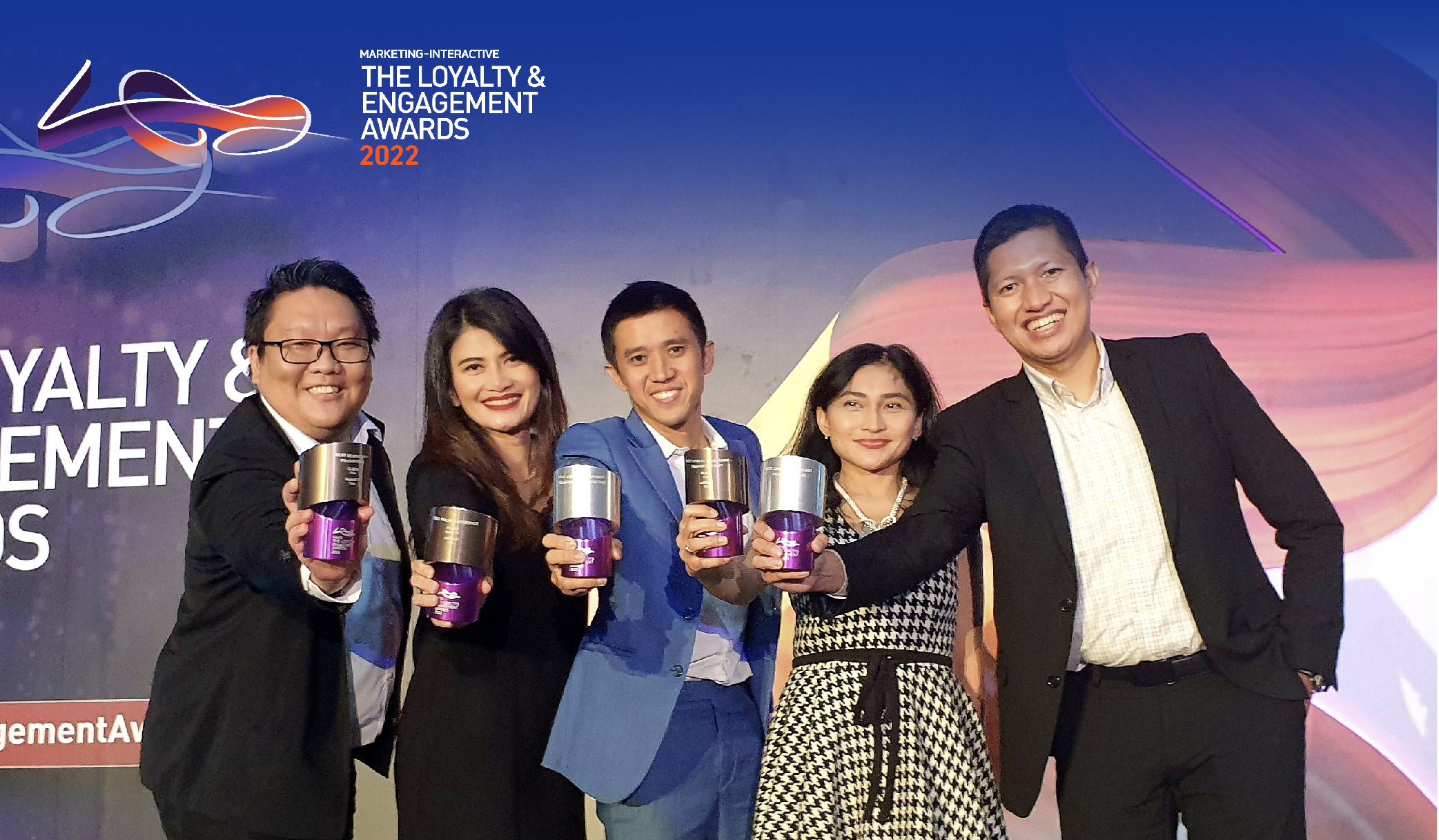 Tada, a trusted loyalty & rewards solutions and platform provider in Indonesia, wins 5 awards at a prestigious regional event, The Asia-Pacific Loyalty & Engagement Awards 2022, which was organized by Marketing-Interactive Magazine in Singapore, Friday, August 12th, 2022.
The awards are given for the best customer-centric marketing program throughout the year with finalists from countries in Southeast Asia, South Asia and also ANZ. Tada was the only loyalty & rewards platform provider from Indonesia that has successfully brought home more than one trophy in various categories.
It is such a great honor for Tada, a homegrown Indonesian company, to be able to compete with hundreds of other companies in the Asia-Pacific region and win a total of 5 awards in the event.
Antonius Taufan, Founder and CEO of Tada, said that these awards are a symbol of long-standing commitment that Tada has towards providing the most effective and innovative loyalty and rewards solutions for its clients. Taufan added that these achievements did not come easy and would not have been made possible without the trust and confidence that our clients have in us.
Our Awards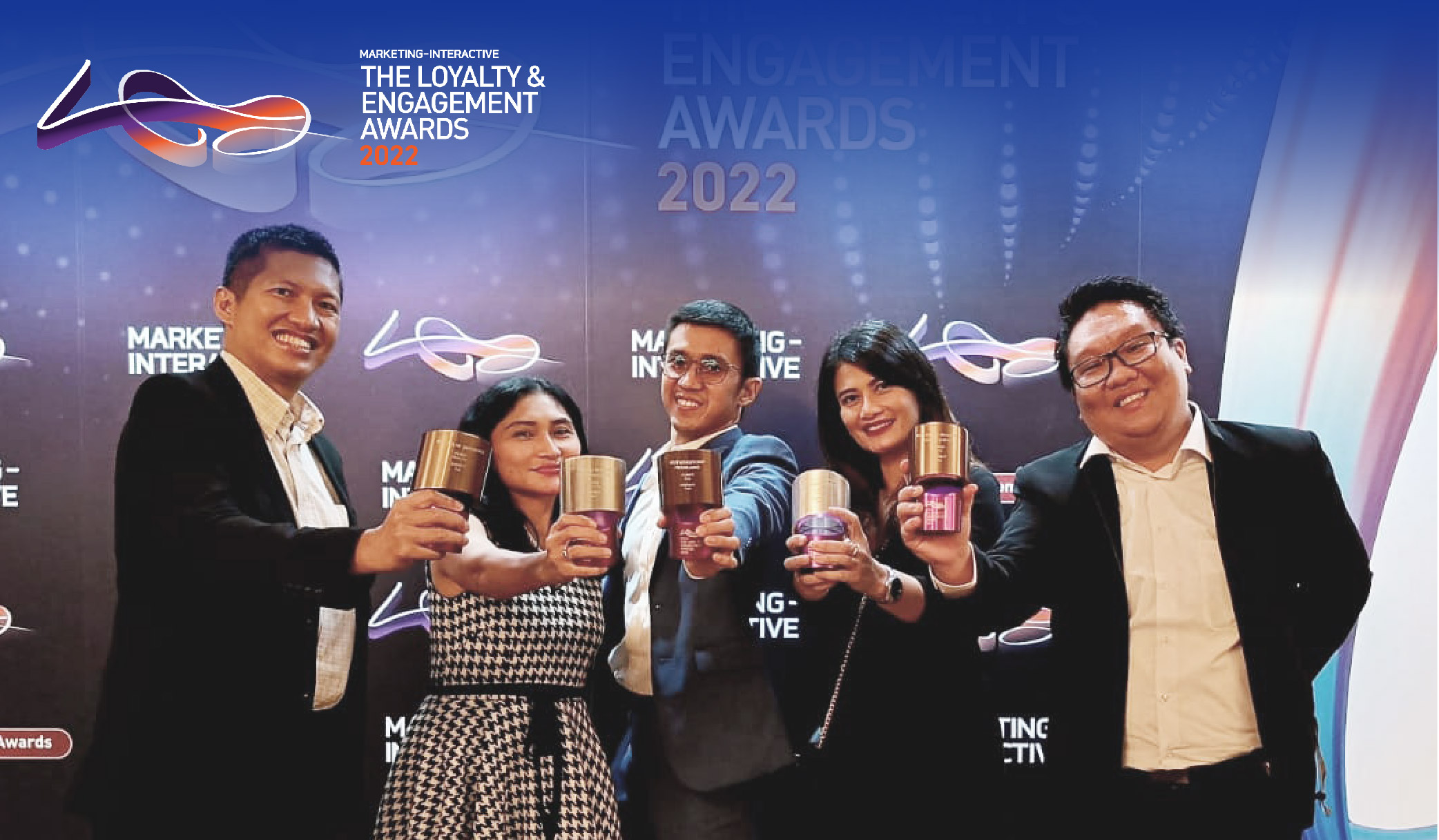 Tada wins several awards on its loyalty & rewards programs for 3 leading brands in Indonesia. Judged by a panel of experts in the field, Tada were considered to have succeeded in launching innovative and effective loyalty & rewards programs which not only increase customer engagement and loyalty but drive up sales and enable the brands to sustain a steady business growth, even during the pandemic covid-19.
See below for a complete list of Loyalty & Engagement Awards 2022 won by Tada
1. Best Loyalty Programme - Food & Beverage & Best Online Experience

Tada won the Best Loyalty Programme category for the Food & Beverage category and Best Online Experience through the loyalty & rewards program built with Bakmi GM. Launched during the pandemic, the Bakmi GM loyalty program has managed to attract more than 600,000 active users with a consistent positive growth rate.
The loyalty & rewards solution from Tada has also succeeded in overcoming Bakmi GM's business challenges during the pandemic with the order and online delivery feature.
This feature makes it easy for Bakmi GM to continue to serve its loyal customers through online order services on one application. In addition, the Tada dashboard feature enables Bakmi GM to manage and run integrated marketing campaigns which meet customer's needs.
2. Best Loyalty Programme - Fashion & Beauty & Best Membership Programme

In the beauty category, Tada also won the Best Loyalty Program category in its collaboration with Erha. As one of the leading brands in beauty care industry in Indonesia, Erha has been running a loyalty & rewards program with Tada since 2019. Erha utilizes digital technology and innovative solutions from Tada in building a customer base, increasing sales while creating new sales channels.
Apart from creating a membership program, Tada's solution also allows Erha to have online order and delivery features that make it convenient for customers to buy products from the platform anywhere they are and choose whether to pick them up at the nearest outlet or to have them sent via courier.
Erha membership program also has a referral feature that allows all members of the Erha loyalty program to become brand ambassadors and sell Erha products with only various links to social media. There are many attractive rewards that can be obtained for every purchase through the referral link.
3. Best Covid-19 Response – Relationship Marketing

Another award was awarded to Tada for its game-changing loyalty & rewards solution for L'Oréal Indonesia who was seeking to help their channel partners who were affected by the pandemic covid-19.
Tada's loyalty & rewards platform and solutions have successfully helped L'Oréal in beating this challenge. Through Tada's social commerce feature, L'Oréal has succeeded in activating their channel partners which consist of beauty salons and hairdressers and enabling them to sell various L'Oréal products to end customers through the white label application from Tada's solution.
Moving forward, Tada as one of the pioneers in the industry aims to be able to provide the most effective loyalty & rewards program for more brands across South-East Asia and help more brands and businesses to build customer loyalty through a scalable loyalty & rewards platform.