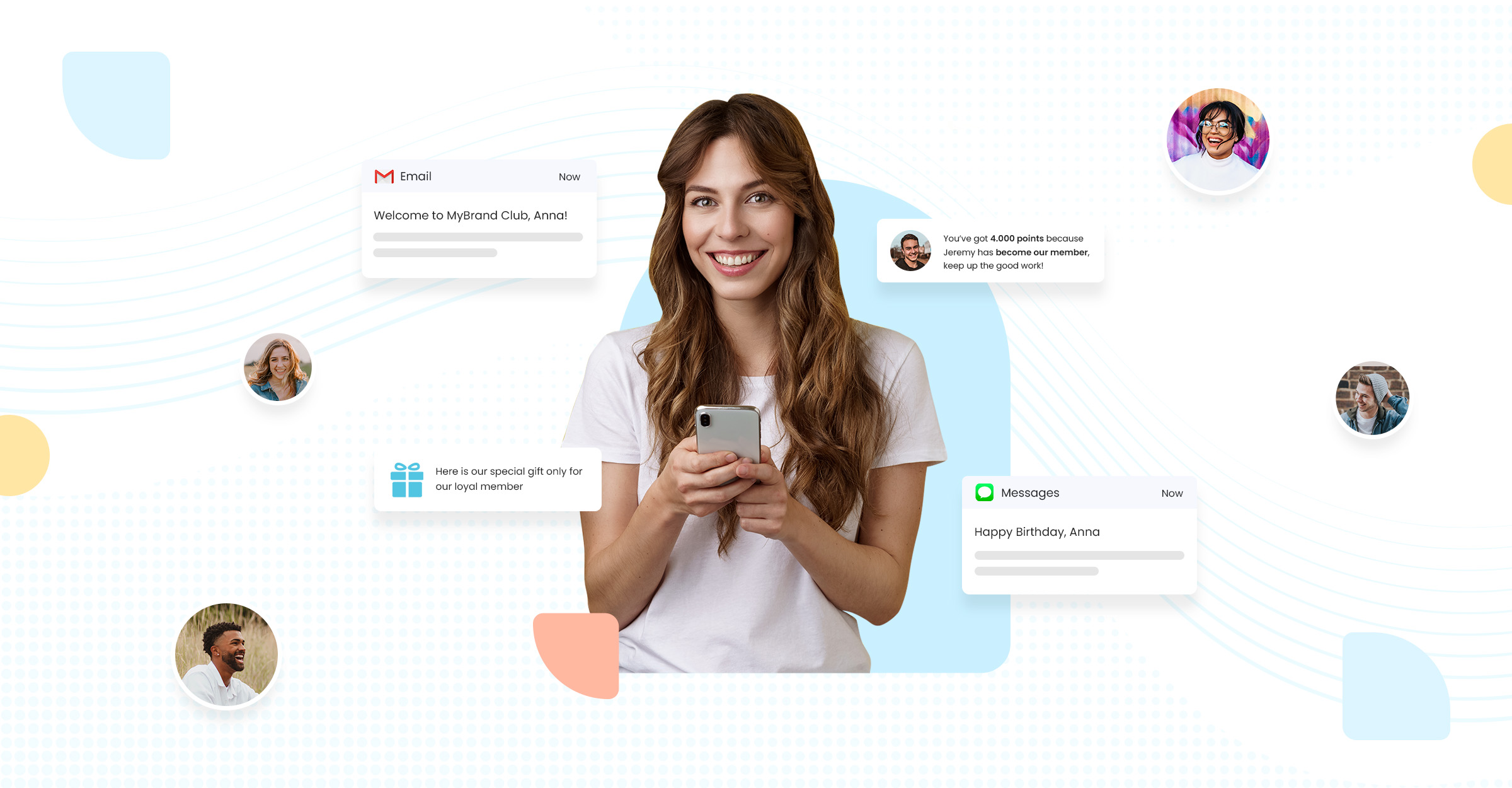 The relevance and advantages of digital marketing for the Fast Moving Consumer Goods (FMCG) industry are already evident. More and more consumers choose to shop for FMCG products on digital platforms from their homes rather than visiting physical stores. The COVID-19 pandemic has also accelerated this trend.
The rise of social media use has influenced the way companies reach and engage their customers. Although traditional approach from offline media can still do the work, but digital campaigns can do wonders, too.
Many local and global FMCG companies have adapted their communication strategies to reach better customer base and build better persona for their branding.
They have started to utilize social media to promote specific digital campaigns to reach wider audience and spread positive messages about their products and create brand stickiness.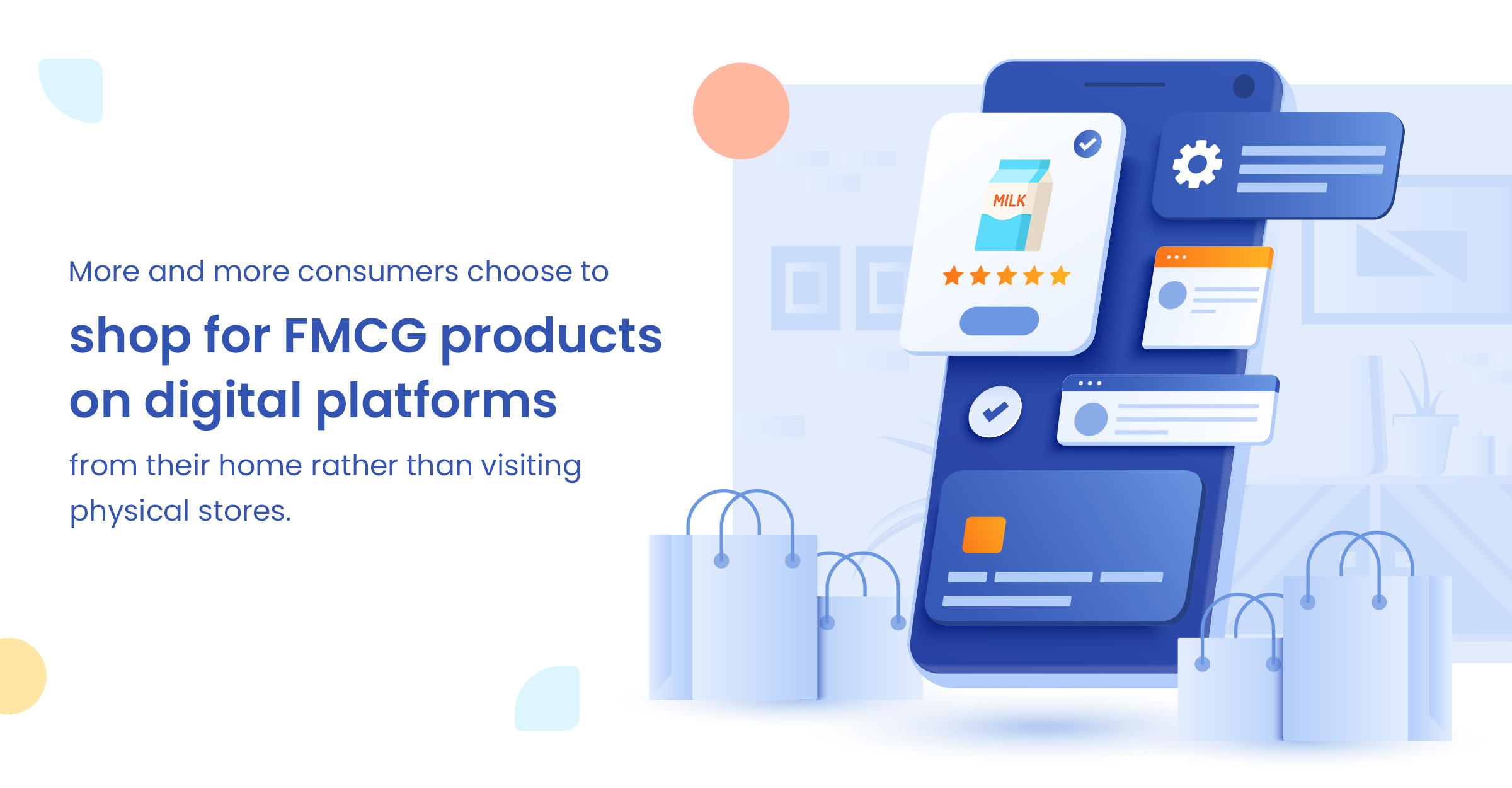 Here, we have summarize 10 creative digital campaigns that were used by FMCG brands to engage with their customers and build better awareness. These strategies can serve as inspiration for your own business:
1. Gain consumer trust through "Life in Our Organization"
L'Oréal used this strategy to gain customer trust and loyalty by showing them the people's lives behind the company. With the hashtag #lifeatloreal being shared on social media, L'Oréal wanted to show the real-life of their team.
This strategy also shows the process of making the product and its people. In addition, #lifeatloreal is also used to introduce their company culture.
Through this strategy, L'Oréal wanted to pass the message about the credibility of their team members and products, so the customers don't have to hesitate to use their products.
2. Reach more potential customers through "The Power of Content Marketing"
Most people understand the value of content as something that stands alone. But there is much long-term value out of it if used properly.
Displayed content must be valuable and relate to the most profitable consumers. Or you can create specific content marketing strategies to capture the attention of your potential customers.
Take Dove as example. Dove's own website has a beauty tips section where they don't always write about hair, but also other beauty tips that serve as beneficial contents that women need.
Through this strategy, Dove wants to capture the attention from women, who are their main consumers, with educational contents that can be helpful for women in general while promoting their products.
3. Leverage public figure through "Influencer Marketing"
One of the most recent ways to market your products digitally is by doing influencer marketing. There are internet celebrities who review and recommend products to earn an income. They have a large followers base and can persuade those followers to buy a particular product.
For example, Pepsi used influencers for its Emoji product line using the hashtag #SayItWithPepsi to get more engagement. Bio&Me markets its granola through TheLittlePlantation on Instagram. FIJI water created a #bodyworewhat campaign with Instagram influencers. In Indonesia, cosmetic products also use public figures as their marketing funnel, namely MS Glow as example.
4. Master the search through engaging "Branded Hashtags"
We can't deny that hashtags are the important parts of social media and can be leverage to support your business by making branded hashtags.
Effective branded hashtag campaigns will give sense of belonging to the followers because they can use the hashtags freely, tag themselves in their post and immediately become the part of your campaign.
There are many examples of successfully branded hashtags from FMCG companies. For example Indomie (#SiapIsiSemangatmu), Teh Pucuk (#SegerinDimanaAja), Milo (#EnergiUntukMenangEveryDay), Chitato (#LifeIsNeverFlat) and many more.
5. Winning consumers' hearts through CSR programs
CSR programs offer the opportunity to support charities that contribute for the community. By doing so, the company will be able to show their customers or potential customers that they are contributing to a social cause and adopt a values-based approach to business.
It is essential for customer engagement because today's customers increasingly seek information about business values ​​and their responses to social issues as one of things that affect their buying decisions.
On average, large FMCG companies already have CSR programs, such as Unilever, Wings Indonesia, Sidomuncul, and Suntory Garuda.
6. Celebrate creativity through "IG Filter Competition"
Instagram opens up filter creation to the public with its Spark AR Studio. Since then, filter users have flooded stories on Instagram. While still popular with younger users, filters are still an exciting thing, and many brands choose to create their own to promote their campaign or specific products.
The FMCG companies can ride this wave of using filter to increase engagement with your consumers, too. Try creating a simple competition to create a filter for your product as Downy did.
7. Campaign to spread kindness
Tackling the world's problems is too big a mission for one brand, but start with doing something within the community can give positive impact to brand's image. Today's customers are quite sensitive with social issues too and they are looking more fondly at brands that bring awareness to spread kindness through campaigns or initiatives.
And there are many FMCG brands in Indonesia that try to choose this rout. Take Pepsodent from Unilever as example. They had the campaign called #PahlawanSenyum where they'll donate 1,5% of their profit to support orphans' oral health in Indonesia.
Creating buzz with messages that close to customers' heart like this will give both positive impression to the brand as well as getting more purchase because customers want to be part of the kindness movement, too.
8. Tapping into 'the relatable human experience'
Snickers' "You're Not You When You're Hungry" marketing strategy revolves around addressing the relatable human experience of feeling irritable and off-kilter when hungry.
By using humor and exaggeration, Snickers positions its chocolate bar as the solution to this common problem. The campaign's message is clear: when hunger strikes, you might not be yourself, but a Snickers can quickly satisfy your hunger and get you back to your normal self.
The cleverness of the campaign lies in how it capitalizes on a universally relatable situation. Most people have experienced feeling "hangry" (a combination of hungry and angry) at some point, which makes the ads and tagline highly memorable and shareable. The humorous and entertaining approach resonates with consumers and fosters an emotional connection to the brand.
Moreover, the campaign effectively communicates the product's value proposition. Snickers' chocolate bar is portrayed as more than just a snack; it becomes a remedy for hunger-induced mood swings.
9.
Going extreme in your niche
Niche markets present endless opportunities for any FMCG brand to dominate and excel, and Red Bull's marketing strategy serves as a remarkable example of how to tap into these opportunities.
By associating themselves with high-energy and adventurous activities, Red Bull has successfully attracted a young and adventurous audience. Their iconic tagline "Red Bull Gives You Wings" conveys a powerful message, inspiring customers to believe that they can achieve extraordinary feats with the drink's energy boost.
Central to Red Bull's marketing approach is a focus on extreme sports and strategic sponsorships, which have played a crucial role in shaping their unique and edgy brand image. Through events like the Red Bull Air Race and Red Bull Rampage, the brand showcases daring stunts and thrilling maneuvers, captivating their target audience and reinforcing their association with adrenaline-pumping experiences.
Red Bull's ability to connect with niche audiences while also appealing to a broader market has been a key factor in their widespread success. Their marketing strategy demonstrates how aligning with a specific niche and understanding the passions and interests of the target audience can result in a powerful and enduring brand image.
10. Be the top-of-mind brand by sympathizing with the market
Successful brands connect with their customers on a deeper level, and empathy plays a pivotal role in achieving this connection. By genuinely sympathizing with the market's needs, preferences, and challenges, brands can build meaningful relationships that lead to long-term loyalty and advocacy.
One brand that has mastered this approach is Kit Kat. With its iconic slogan, "Have a Break, Have a Kit Kat," the brand has seamlessly integrated empathy into its marketing strategy.
Kit Kat recognizes the importance of taking a pause amidst the daily chaos, and this message strikes a chord with consumers seeking moments of relaxation and indulgence. By sympathizing with the universal desire for respite, Kit Kat has become synonymous with delightful breaks and comforting treats.
By consistently embracing empathy in their branding and communication, Kit Kat has successfully secured a place in consumers' hearts. This authenticity fosters a genuine emotional connection, turning customers into loyal brand advocates.
The Takeaway
As you can see, the strategy used by FMCG brands for digital campaigns can be very creative in their presentation and draw closer line to the consumer personally. It is time to adapt to digital life and reach customers directly through every possible touch points.
Stay connected with your audience and adopt the latest digital marketing trends to stay relevant. Sometimes, help from experts in this field can also be beneficial.
Tada can help you to engage better with your loyal customers to develop better relationships with them. We have customer loyalty program for B2C and B2B customers with wide selection of solutions to support your business goals. Request our free demo now to know more how Tada can help you solve your pain points in retaining your customers.