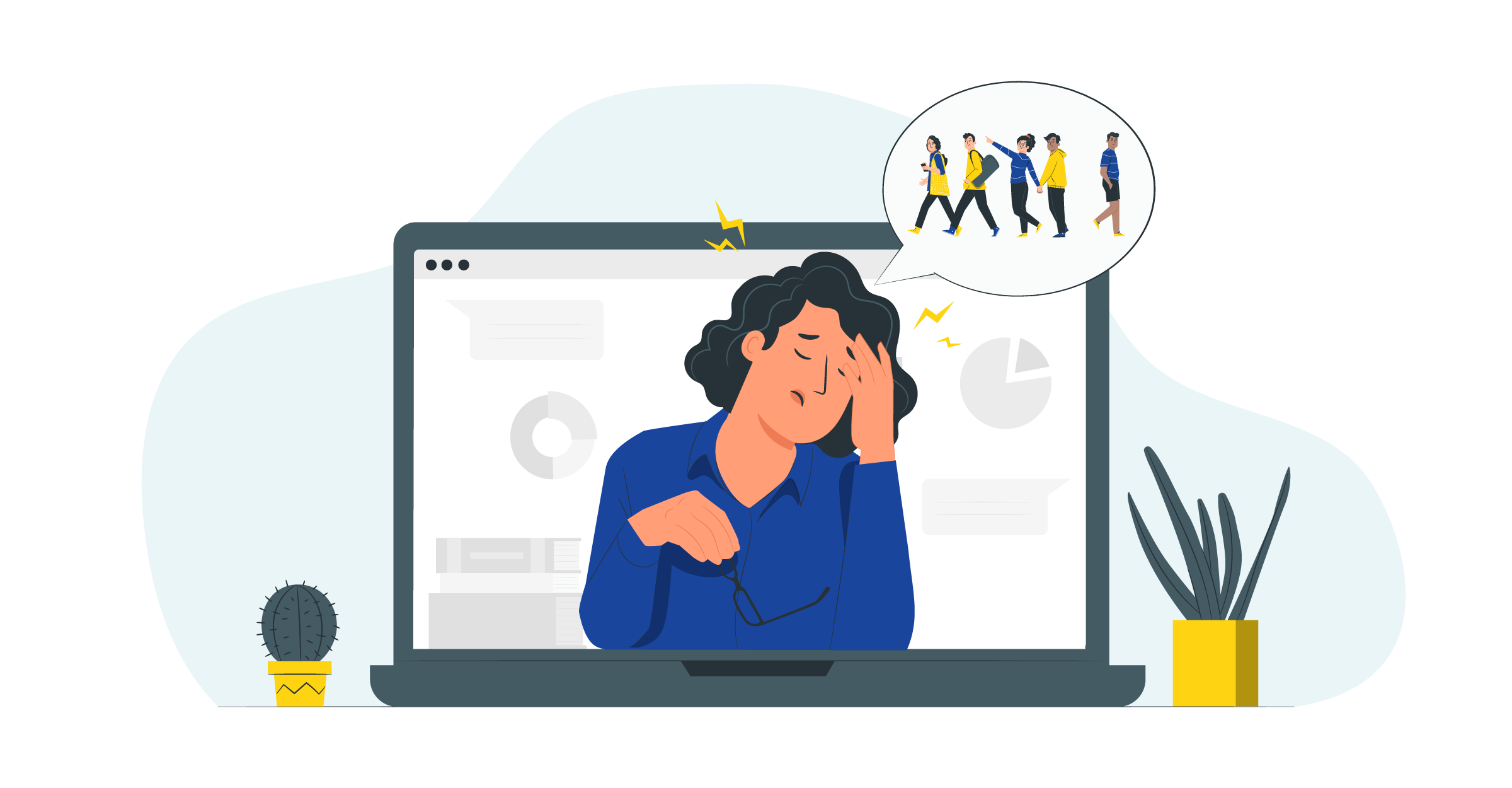 Customer churn is the loss of customers in a business. It is calculated based on how many customers leave your business at a certain time.
Customer churn is an important value for businesses to know because it reflects how successful a business is at keeping customers by its side.
Why Do You Need to Stop Customer Churn?
The answer is very simple: it costs too much for businesses to lose customers.
In fact, it is 5 times more expensive to acquire a new customer than keeping one you already have, and 16 times more expensive to bring that new customer to the same level of loyalty as your existing one. So it's best to retain those you already have, as they are the main driver of your business revenue!
How Do You Stop Customer Churn?
1. Identify the causes of customer churn
Did you know 68% of customers leave because they feel that a business doesn't care about them enough?
Feeling uncared for is one of the reasons that cause high customer churn rate, but there are some others too. Another big contributor of churn is poor customer service. 58% of customers will leave a business after just 1 unsatisfactory experience, and 48% who have this kind of experience will tell more than 10 people about it, according to Harvard Business Review. The sooner you identify what causes customers to leave, the better!
If you're still not sure, you can always reach out to your customers for further feedback, be it through phone, e-mail, social media, or any other channel that works best for your business. By asking for their feedback, you are showing that you genuinely care for them too.
2. Increase customer engagement
Understand the importance of having a strong relationship with your customers. Keep engaging with them to ensure they have a sense of belonging to your business.
Reach out to them at the right place and time through various communication channels such as email, SMS, or push notifications to update them about your latest products, offers, or benefits.
It is also helpful if you keep track of each customer's journey to have a clear idea of where they are. For example, for new customers, you might want to engage with them by giving more information on your product benefits or offers for new customers.
For customers who have been around longer, you can greet them on their birthday, send special birthday offers, ask for feedback through customer surveys, and so on. Having a reliable analytics dashboard and a loyalty program software can help you be present at each stage of your customer's journey and engage with them accordingly!
3. Give them rewards
Did you know that having a rewards program is one of the most effective ways to reduce your churn rate?
Sometimes, customers simply need a push to come back to your business, and a rewards program can be the perfect strategy to do this. The rewards can be integrated as part of your loyalty card app if you have one.
However, you need to be sure that the rewards are placed in the right stage of your customer's journey. For example, since getting customers to come back a second time is the hardest part, you might want to give higher rewards if customers come back before a certain number of days.
Be sure to know your customers, their shopping habits, and their preferences before giving rewards, so that what you give is what is truly relevant and attractive for your customers.
4. Offer long-term benefits
Finally, have you considered giving long-term benefits so that customers will stay committed to your business for a longer period of time? One way to do this is by using a paid membership program.
This strategy is even more relevant in the pandemic era, where customers find comfort in having a steady supply and receiving the products they need without much hassle.
Using a paid membership program, customers are also more likely to have a higher customer lifetime value in your business, as once they have invested in your business, they would want to make full use of their paid membership by choosing to go to your business over your competitors.
The truth is, businesses simply can't afford to lose customers. Give customers a reason to stay in your business rather than leaving by identifying the potential causes of churn, engaging with customers better, as well as giving them rewards and long-term benefits.
TADA has helped many businesses to retain their customers better. If you are looking to reduce your churn rate and sustain your business, don't hesitate to request our demo.