 Put yourself in a customer's shoes and consider what you would do before making a purchase from a business. Keep in mind relevant conditions today--health and safety concerns due to the pandemic, not to forget tighter budgets. Would you just close your eyes, hope for the best, and pick the first business you point at? Most probably not! One of the most possible things you would do is browse online and get yourself as much information as you can about the business, including reading its online reviews.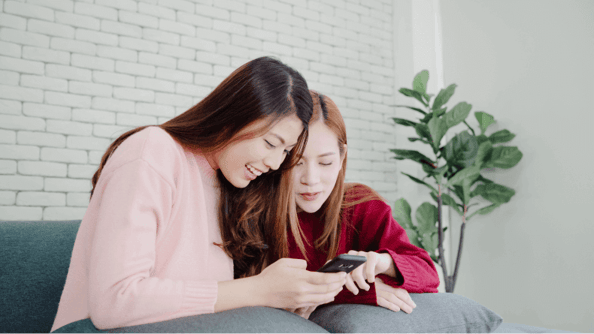 Are you aware that roughly 97% of customers read online reviews before deciding whether they will purchase from a business? Not only that, according to a research by Trustpilot in 2020, 33.6% of customers reported checking reviews more frequently than they did before the pandemic, and 23% of customers reported having decreased trust in companies since the outbreak. This just proves how online reviews are an inevitable importance that directly affects businesses' reputation. It represents businesses' authentic image among people who have interacted with them.
Online reviews are an opportunity for businesses to win and build trust, even with a customer that has never interacted with them before. This holds true for small, medium, to large-scale businesses. How can your business have a more solid online reputation management? Here are some strategies you can implement.
Be proactive in asking for reviews
This one is pretty straightforward, but most businesses fail to get reviews just because they don't ask. In fact, 70% of customers are willing to leave an online review if you ask them. Be proactive in both offline and online channels. In the store, you can encourage customers to give reviews after they make a purchase. This works if your business offers products or services that customers can have a solid opinion on immediately, such as food and beverages or beauty services. Likewise, you can ask for reviews when engaging with them online through social media, email, SMS, or push notifications. The good news is online engagement can also work if you sell products or services that need more time for customers to feel their benefits.


Create a seamless reviewing experience
Although customers might be more than willing to leave you a review, they might shy away from the chance if the process is too time-consuming or complicated. Thus, it is important to give customers a seamless and easy way to review your business. For example, placing a QR code in customers' purchase receipt or promotional tools conveniently placed near your cashier can cut your customers a lot of slack. All they have to do is scan the code and it will lead them to your Google Review Page. When more customers review your business, Google automatically puts you above your competitors when they search for your business or the type of products that you sell!


Respond to reviews
Businesses can make the mistake of thinking the work is done after successfully getting customers to leave reviews. The truth is, a significant part of a reputation management strategy is responding to customer reviews. There's no denying the power of reviews for building or harming businesses' image. So, don't forget to leave a thank you message for customers who leave you online reviews. It makes them feel valued than not getting any feedback at all. You'll be surprised to read that according to Vendasta, businesses that respond to at least one review experienced a 124% increased retention rate!

Also, do not get discouraged if you get negative or lower-rated reviews. Evaluate them with your internal team and consider if it's valid enough to be used as a suggestion for improvement.
Reviews are the end result of a good or bad customer journey. Don't miss the chance of improving your business' searchability and online reputation by encouraging your customers to leave reviews! Contact us and we will happily help you set up a seamless online review procedure for your business.