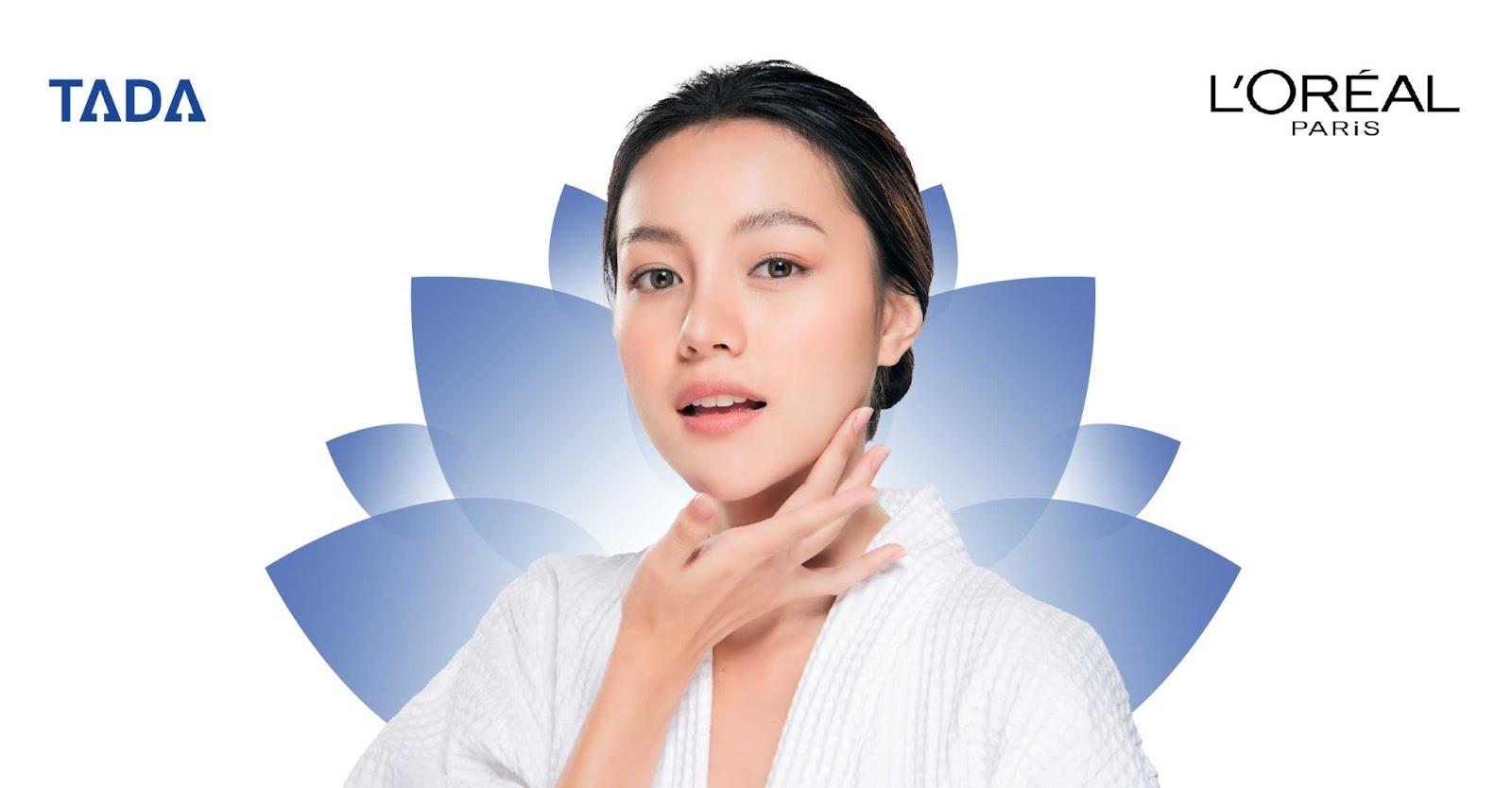 As the leading fast-moving consumer goods company in Indonesia, L'Oreal's role in the Indonesian market is undeniable. Over the past decade, L'Oréal has successfully and consistently achieved higher business performance than market developments.
L'Oréal's journey with TADA started in October 2020 and managed to get a 468% increase in revenue from social commerce programs. This collaboration began from the lack of online platforms that provide L'Oréal Professional and Matrix products without purchasing requirements. Especially during the pandemic, there are many drastic changes to cash flow, but salon entrepreneurs still have to find solutions to support their businesses and employees. Until L'Oréal decided to apply TADA's Social Commerce in the form of a Virtual Franchise to help salon parties or their partners increase sales growth.
Social commerce is one of the programs in TADA's Virtual Franchise product. This virtual franchise allows business people to recruit resellers as franchisees through an application. Resellers will promote and sell products in a brand's catalog, even recruiting new people to earn commissions.
The success of this program depends on word-of-mouth marketing, which TADA believes is the most powerful sales method to increase sales growth. Especially with the growing number of users and the current use of social media.
In simple terms the process will be as follows:
Brands allow resellers to help sell products.
Resellers sell via chat/social media with links.
The brand manages the storage of goods and sends the product to the buyer.
How does a Virtual Franchise help L'Oréal to meet its goals?
Virtual franchises allow L'Oréal to build brand advocates through their resellers. In this process, all parties, from brands, resellers to buyers, will get the benefit. Resellers will get a share of the profits after the person they sent the referral link to buys L'Oréal products. The buyers also gain benefits because the price is lower than average.
TADA allows salon entrepreneurs to supply goods without having to buy the product at first. The TADA system also will enable them with updates on the availability of products. Through TADA, salon businesses can also get the opportunity to increase commissions when they sell the goods from the results of their recommendations (with social commerce programs). Moreover, L'Oréal will also provide additional vouchers with particular targets. That way, this collaboration can benefit all parties from upstream to downstream, especially during a pandemic.
Stronger Together through Collaboration
It's common that during the pandemic, everyone is required to adapt, including salon entrepreneurs. Through social commerce, businesses can open opportunities to benefit from referral programs and running promotions.
"There's always a challenge in every journey. But on this boat, L'Oréal never feels alone. TADA is always on standby to help us achieve our objectives. With this program, L'Oréal and TADA have a tagline "Stronger Together" because TADA always contributes to our program with responsibility, communication, and consistency," said Patricia, Head of Key Account and Capability of Professional Product Division L'Oréal.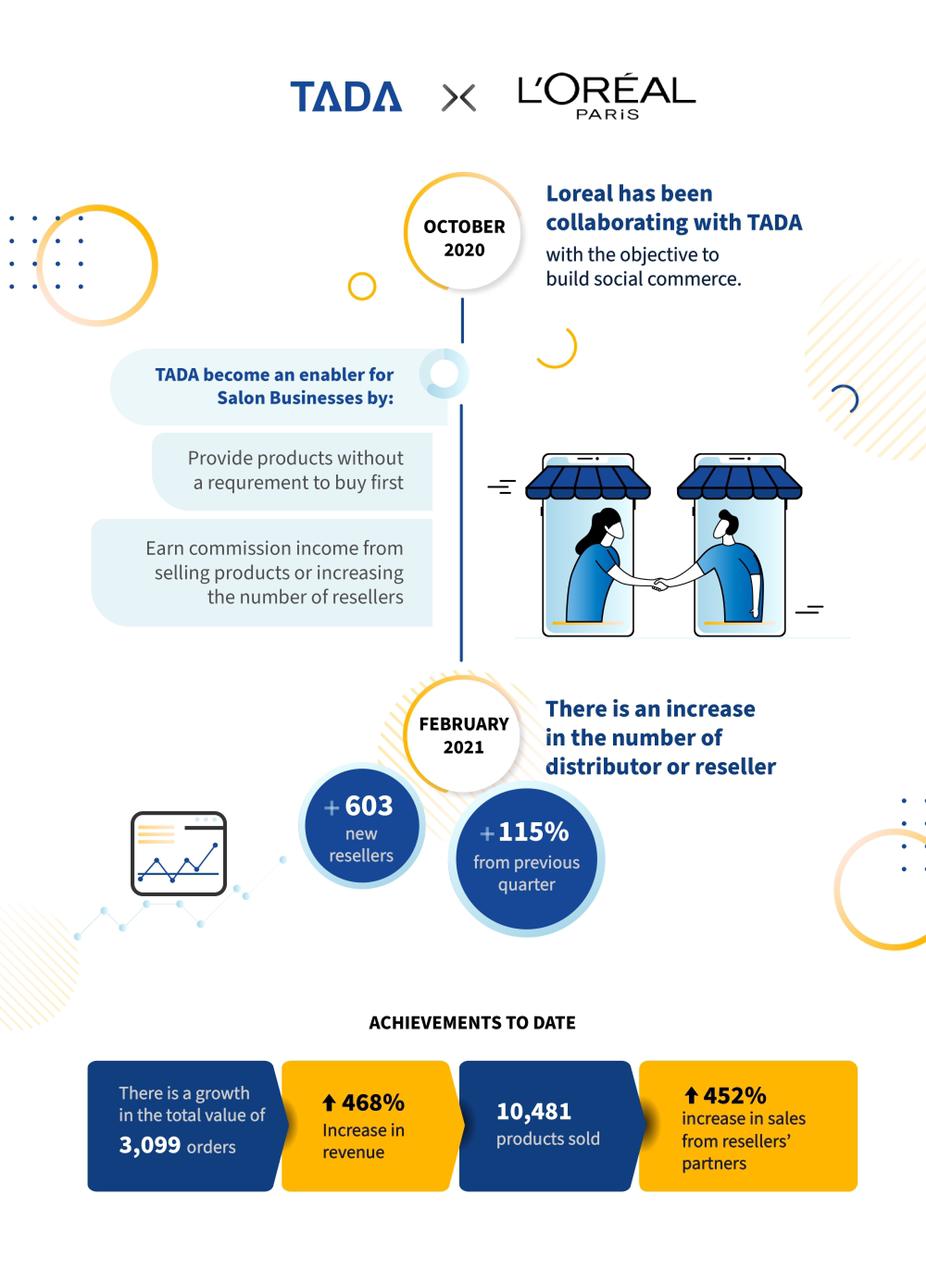 Read the full case study of Loreal who succeeded in increasing sales by 452% using the reseller program through TADA Social Commerce below: