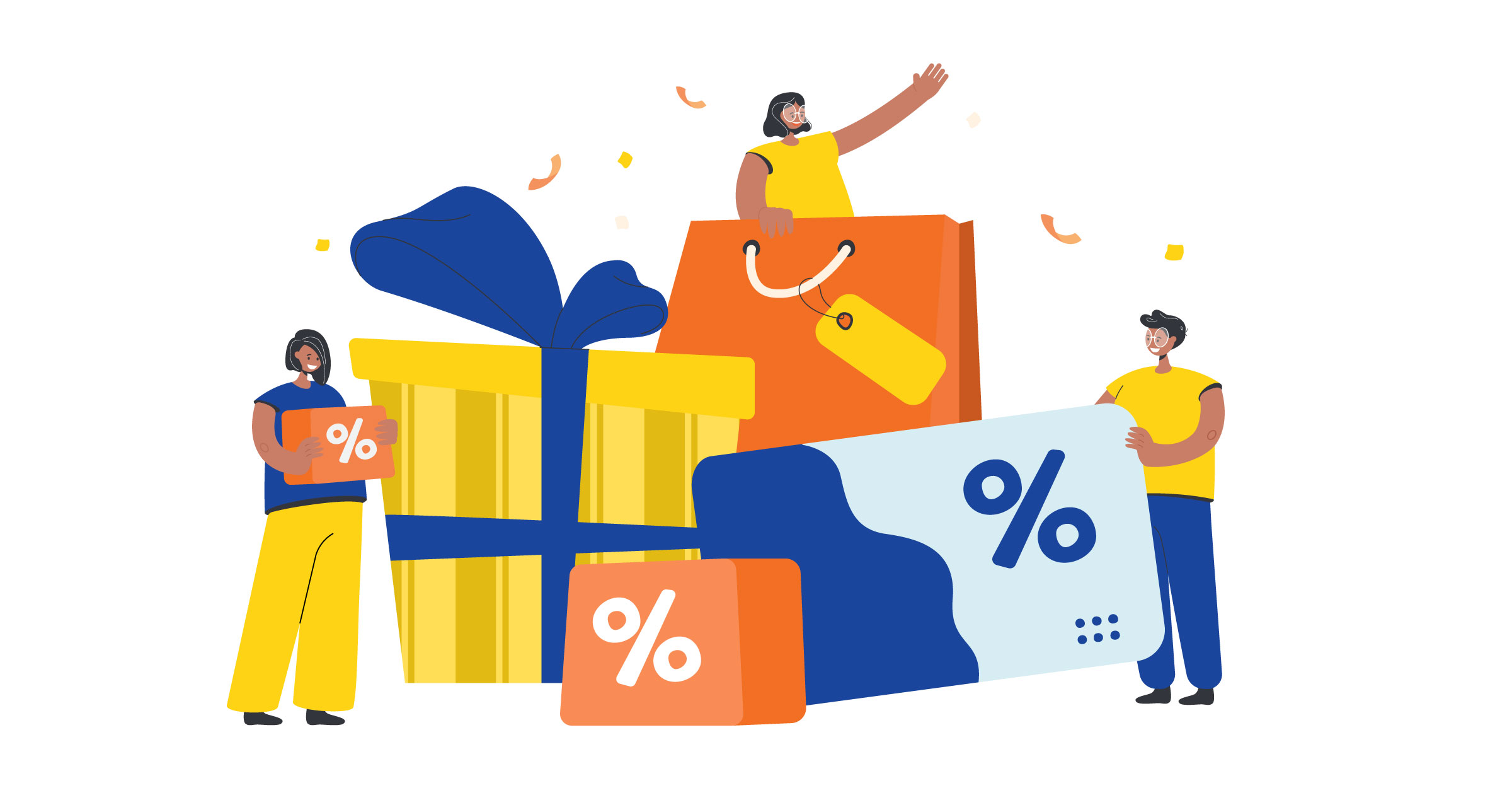 How do you make customers keep coming back to your business? Have you ever questioned this?
Every business will be excited to welcome new customers. Sadly, most of the time that's the only time businesses get to meet them. They don't always return. The hardest part is bringing customers to come back a second time. Once they do, it will be easier to make them keep coming back.
The fact is customers need an extra push to return. That's why many business ecosystems have started using the strategy of customer rewards.
Rewards give customers a reason to come back and show how much a business values its loyalty. In this modern era, it's even easier to reward customers through digital rewards. Let's take a look at some tips on building customer rewards and digital rewards in your business ecosystem!
Customer Rewards and Digital Rewards
Customer rewards are gifts that businesses give to customers that fulfill a certain condition. This condition can simply be signing up as a new member in their loyalty program, bringing a friend, or shopping over a certain amount or amount of time. Giving printed vouchers has always been one of the most popular types of rewards, but nowadays, digital rewards are getting more common.
Digital rewards are rewards that customers can access digitally through an app. It can be in the form of e-gift cards, e-vouchers, and many more. Using digital rewards is more convenient than conventional ones because the storage and redemption process is much easier.
Rewards give customers upfront tangible benefits that make them strongly consider buying from your business. Through rewards, customers feel the urgency to return to your business and enjoy the benefits you offer. Rewards also help you build a strong relationship with your customers!
Tips on Building Customer Rewards and Digital Rewards
How to start an attractive rewards system in your business ecosystem that keeps customers excited to participate and keep coming back? Here are some tips you can implement!
1. Determine the most suitable rewards for customers
Every business has different customers with different preferences and interests. In a certain business, the customers may prefer free items as rewards, but in another business, vouchers with discounts may be more popular.
Some customers prefer third-party rewards. That's why it's best to determine which type of reward is the most suitable for your customer's unique preferences.
You need to have a reliable customer database that captures all their information. Then, you can analyze it to predict the most preferred rewards. Another simple method to figure it out is conducting a customer survey to gain their feedback directly.
2. Set the rewards for a limited time
Rewards need to have a sense of urgency to trigger customers' FOMO (Fear of Missing Out) if they don't quickly come back to your business. Rewards with too long of a validity period might make them lose the excitement to redeem them.
Ensure the customers know clearly that your rewards don't last forever. If you are using a digital rewards system, it's even easier to create FOMO by sending push-notifications that trigger customers to check the rewards they have and use it quickly.
3. Give rewards beyond the purchase
Show your appreciation to customers by giving rewards not just when they make a purchase. There are many cost-efficient ways to do this. The simplest is by giving rewards on their birthday when they refer a friend or write a review for your business.
If you are holding a contest or campaign, you can reward your customers who participate. This is an effective way to spread awareness about your ongoing campaign.
4. Provide a convenient way to redeem rewards
Give extra convenience to your customers by providing a convenient and flexible rewards redemption system. You can make your digital rewards available for both offline and online redemption.
Customers do not have to visit your physical store to get them. It will be greatly beneficial for you to integrate your digital rewards program with a delivery system so that customers can enjoy their rewards right at their doorstep too.
5. Measure the success of your rewards program
Lastly, don't forget to evaluate the success of your rewards program. Make sure that you only have a specific rewards program for some period of time.
By the end of that period, take some time to evaluate all the redemptions and transactions to see if your rewards program has been successful in building loyalty. If not, you can reconsider the type of rewards you give and how you give them to improve your next campaign and make it more effective.
In an era where customers do not mind switching businesses, give a reason for customers to keep coming back by giving rewards! TADA has helped hundreds of local and global businesses in building a rewards and loyalty system for their business ecosystem. Would you be next in line? Contact us and start your journey with us today!