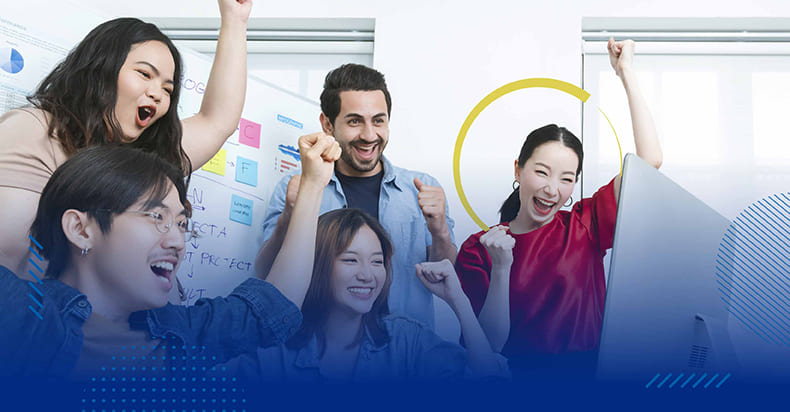 Since the beginning of the pandemic two years ago, businesses have had to adapt to uncertain conditions in order to stay competitive and retain their customers better. This trend is expected to continue in 2023, with potential economic recession and geopolitical tensions adding to the uncertainty.
While this can be intimidating for businesses owners which can lead them to reduce their spending, but smart leaders will stay focused on their long-term goals, including improving their customer loyalty.
Despite the challenges, there are still opportunities for businesses to build stronger connections with consumers through initiatives such as customer loyalty programs, which can help achieve positive outcomes in the face of uncertainty.
The thing is, there are several challenges that businesses may face when creating and implementing loyalty programs, such as managing customer expectation, designing a program that effectively motivate and reward customers, measuring program success as well as staying competitive as other companies also offer loyalty programs.
So, how to have a successful loyalty programs in 2023 and onwards?
1. Have a dedicated loyalty team
If your loyalty program in 2022 is not meeting your goals, you may need to re-think your team. Who is responsible for managing your loyalty program?
Do you have a dedicated loyalty team, or do you assign individuals from the marketing or commercial teams to be in charge of the program?
The success of a loyalty program project can be influenced by the team responsible for it, so it is important to have a dedicated team that is knowledgeable, well-rounded and solely responsible for managing your loyalty program.
Creating and maintaining a successful loyalty program is not a task that can be accomplished by a single person or team with no proper expertise on it. It requires the collaboration and efforts of multiple individuals and departments within a company to ensure that the program aligns with the company's goals and objectives.
2. Increase the budget for your loyalty initiatives
In the face of economy uncertainty, it is important for businesses to carefully consider the design and budget of their loyalty program in order to maximize its effectiveness during a recession.
Talking about the budget planning for loyalty programs, it should take into account the team size and composition, as well as allocate budget for customer rewards (points, discount, physical gifts, etc.), marketing, technology, data management and mobile experience + mobile app (tied) to ensure program success.
But, investing in a loyalty program can pay off, even during economic downturn because it'll nurture customer loyalty in the long run. So, it makes sense for companies to allocate more resources towards them as the benefits of loyalty programs become more evident.
3. Outsource your loyalty efforts to a specialized company
Partnering with a specialized company in loyalty industry can provide valuable expertise and insights when building a loyalty program.
With their extensive experience on loyalty projects from various industries, these specialized loyalty company can provide valuable benchmarks, best practices, a proven framework and methodology that can save your time and resources as well as the most effective loyalty technology that best fits the needs of the company.
By partnering with a third-party loyalty technology company like Tada, you can utilize a ready-made program that can be seamlessly integrated into your existing tech stack. These types of technologies are built with flexibility, continuously updated and come with a wide range of built-in features, making them capable of satisfying a diverse set of businesses expectations.
Finding the ideal loyalty technology company can be challenging. One of the aspects to consider before choosing the vendor or platform is fraud detection. An effective loyalty technology should be able to detect and prevent fraud before it takes place.
Named as Leader in Loyalty Management and Customer Advocacy categories by G2 Reports throughout 2022, Tada can be the best fit for you. We offer game-changing solutions for businesses to retain their most valuable stakeholders with an advanced technology with proven results from 400+ clients.
Request our demo now to find out how Tada can help you create a more successful loyalty programs in 2023 and onwards!